Latest Technology Trends Shaping Businesses in 2021
Technology is dynamic and filled with possibilities. It has given several flexibilities to the users and opportunities for businesses to innovate and grow. In today's era, businesses moving with the pace of current technology are better at serving their clientele and are clearly holding an edge in their field, the biggest inspirations being Amazon, Apple, Facebook, Google, Microsoft, etc.
Furthermore, the COVD-19 pandemic (respecting the protocols of social distancing) has shown how digitalization and automation are important for a business to survive in the near future.
Does your business has what it takes to serve your clients remotely? Is your business model integrated with current technology? In 2021, it is more of a need than a choice for any business to integrate new technology trends into their various business processes from digital marketing to transport, computations, remote services, and home delivery.

This is how technology is changing the face of business processes:
IDC Worldwide Semiannual Digital Transformation Spending Guide, says that the global spending on tech-stack and services is going to hit $2.3 trillion in the near future.
Technology is paving the way for digital realities and the related products/services will be hyper-personalized. And to achieve the purpose of personal experience, businesses will have to have a "technological vision" to meet the constantly changing demands of their clientele.
Pandemic is the reason many businesses went to a halt but the same has opened the way for several technological advancements that are more optimistic and result-driven than traditional business methods for instance Chatbots, AR/VR, voice assistance, digital marketing automation tools, Geofencing, etc.
(source: mobileappdaily)
Where does your business stand at SMAC (social, mobile, analytics and cloud)? No matter which industry you belong to, you can integrate the latest technology to challenge the waves of the COVID-19 pandemic and renovate your business models to serve the new normal.
Here are the 15 Latest Trending Technologies in 2021 that you can integrate into your business for the optimized processes. 
1. 5G Network – the future of the internet
A revolution is attached to every generation of the internet and now comes 5G Internet. The buzz is around the town that 5G is one of the most charismatic yet enigmatic budding technologies that will impact businesses heavily in 2021.
The 5G network will support 1,000-fold gains in capacity with connections for a minimum of 100 billion devices and 10 GB individual user experience leading to extremely low latency and loading time. There is no pause with this technology.
5G Impacts on a Business 
-> 20 GB/s speed
-> Extensive broadband for uninterrupted remote communication
-> Enhanced flexibility and support 
-> The robust technology for a mobile app development company to develop innovative projects. 
-> The best utilization of other internet-based intelligent technologies like VR/MR/AR.  
-> Unlimited scope of IoT enhancement
2. Edge Computing – Data keeping and Computations
Bridging the gap between massive data storage and its computing, the technology is all set to cater the enterprises with robust management systems that will accomplish the tasks in minutes. Edge computing is replacing human efforts to give real-time, efficient, and accurate solutions in the company's favor.
Edge computing brings data storage and computation together to improve response time, reduce latency and save bandwidth. Edge computing brings cloud storage and computing capabilities to the nearest physical data source available to you.
Harnessing the powers of edge computing, software development companies are developing the best managerial solutions that are focused on response rates of computing and low latency. For instance, voice assistance and fleet management.
Pros of Edge computing 
-> The secured cloud storage and computing system.
-> Edge computing works in compliance with privacy regulations and data sovereignty. 
-> Automatic real-time computations by nullifying the amount of latency.
-> The technology substantially reduces the cost of retaining the data, saves the bandwidth cost and all in all eliminates the need to store towers of data. 
-> Edge computing remains the core behind the rapid evolution of the Internet of Things. The future is for Edge computing to integrate with distributed cloud services. For instance, the delivery drone by Amazon.

3. Artificial Intelligence – The Decision Making Powers of the machine
So far AI is being used to give a personalized user experience, perform managerial activities, healthcare assistance, etc. on a wider level. With human resources there come certain limitations that are being eliminated by the AI-powered business processes. Certain human concerns are successfully taken care of by the AI saving the potential of humans for more complex and strategy-based tasks. AI is giving rise to new possibilities and shaping the industries especially e-commerce websites – challenged by a huge clientele the e-commerce sector is typically using AI technology to enhance most of its tasks.
By the end of 2021, more than 60% of businesses will use AI in at least one fragment of their sales process to accelerate the process with less time and resource consumption.
AlterEgo – a mind-reading wearable and the customer service robot like Sophia and integrated Chatbots are the best examples of how AI is changing the face of technology and its usage in 2021. Know the scope of AI in your business you can take inspiration from these 12 Best AI Apps ruling in 2021.
4. Human Augmentation – Human's Super Power
Thanks to technology, machines are now capable to enhance the physical and cognitive power of the man that enables him to do what was impossible for him barehanded.
For instance, wearables encapsulating various in-built features can help the miners ensure their safety while at work. These wearables can assess their health conditions and provide essential assistance as and when needed down the dark tunnels.
Human augmentation an award to mankind will not only be able to increase human endurance by 10x times but will help enterprises in quick and efficient decision making based on analytics. You can put your bets on human augmentation for being the future of technology.   
5. Drive Driverless with Autonomous Driving
The giants like Tesla, Alphabet, and Waymo have promised to show a different and far more convenient world to us. 
Do you find driving hectic?
If yes then here is something technology has got for you. The Driverless car. The idea itself is making our adrenaline rush. Elon Musk (founder of Tesla and SpaceX) has gone way beyond the imagination of normal people to bring in self-driving cars that will let you relax in the backseat while you are on the go.
In an interview, Elon Musk stated that "From our standpoint, if you fast forward a year, maybe a year and three months, but next year for sure, we'll have over a million Robo-taxis on the road."
Handling of cognitive tasks (like lane-changing, automated braking, and automation of other in-built car systems) with the guidance of data capture and analytics is an example of the newest technology trend that is changing the scenario to provide more comfort.    
6. Distributed Cloud – Diverting Operations to Cloud Services
Most are of industries and big enterprises are already embracing cloud storage and computing services, but the idea that is going to fascinate the generation is distributed cloud technology. Distributed Cloud lets you access the public cloud distributed operations through a device from any geographical location.
It is estimated that more than 75% of the enterprise-generated data will be stored and processed on the distributed cloud eliminating the need for a centralized data center. Various companies are coming up with their service subsets to use in a distributed way.      
7. Democratization – Technology Accessible to Everyone
The word derived from democracy (equality to everyone), Democratization of technology means easy and equal access of technical domain to everyone no matter what profession they are pursuing (keeping technical and non-technical people on the same pedestal).
Gartner says there are 4 key aspects of technology democratization that people will embrace as tech trends in the near future – Application development, Design, Knowledge, and Data & Analytics.
The best orientation is that democratization will let the developers develop data models without owning the skills of the data scientist. There lies a setback of this technological trend as democratization will also open doors for unethical groups to exploit easily accessible tools to harm society.
If you are planning to create an app for your business, the very first step is to have your goals straight from your project and then discuss it with the potent Android or iOS app development company (depending on which platform your choose) where you will get the best out of your investment in the app.    
8. DARQ – The Comprehensive of Best Technologies
Embracing the greatest example of the technological potential in 2021 is DARQ – the abbreviation for Distributed ledger technology (like blockchain architecture), Artificial intelligence (AI), Extended reality (including virtual and augmented reality), and Quantum computing. It is the comprehensive several businesses have their eyes on – with the objective of providing a better user experience than their counterparts.
Though in the testing phase, Volkswagon is investing heavily in quantum computing to test traffic flow optimization and accelerate battery development. The company is also testing the decentralized distributed ledgers to create an automatic payment system on the gas stations and introduce tamper-proof odometers as a shield against unscrupulous sellers and Odometer Fraud.

9. Personal Profiling – Setting Consumer Personas
Businesses can find out their target audience's purchase behaviors and stimulus to various ads through various consumer behavior analytics. It has become more of a need than a choice for any business to judge the stimulus of their potential clients to personalize their marketing and consumer retention strategies. Personal profiling is one of the major assets for Social Media Optimization companies.
 Before customer profiling one needs to know these about their target audience: 
-> On which social media site does your target audience hangs out the most? 
-> How do they curate their profiles? 
-> What are their frequent check-ins? 
-> What pictures do they post?
The profiles are the direct indicators of your target audience's likes and spending habits. The top catch for a business here is to adapt and execute what their target audience embraces.
For instance, Gillette made sure to be a step ahead by holding a partnership with 3D printing startup Formlab to make customized razors for its clientele. But the real question arises when we think about customer consent, is this sneaky? and at what point does a business needs to draw a socially acceptable line?   
10. Cyber Policing – Combatting Data Breaches and Cyber Attacks
Since the GDPR is fixating on data privacy and protection laws, companies and consumers alike are becoming more and more alarmed by the vulnerability of their personal data to cyber-attacks. This insecurity has led businesses to be more particular about data privacy and encryption. Gartner predicted that 70% of the organizations will be diverted to personal data archiving by the end of 2020, from just 10% in 2018 (a direct jump of 60% in two years).
One of the latest technological trends in 2021 is a digital currency (cryptocurrency) most of the investors are looking at. Though it is yet to be compliant with privacy laws – the placement of personal data into public blockchains can be a concern for many companies that are willing to take a step towards a robust decentralized data-driven platform. The silver lining being, blockchain architecture focuses on anonymity.
The crypto wave is getting strong all around the world, if you are willing to create your own cryptocurrency, here is what you need to know…  
11. Automation – Reducing Human Efforts
Automation – human tasks are done without human intervention. Automation will lead businesses to the next level with their various marketing and sales processes. It is a combined power of software packed with machine learning and automation tools to get optimal results.
A couple of years from now this technological advancement will enable scientists to go through the massive data sciences and weave the advanced analysis in comparatively less time.
For instance, those in league with Amazon will have to compete with cashier-less Amazon GO stores – Amazon (the eCommerce giant and the tech geek) with the help of Automation has already turned a dream into reality by placing cashier-less Amazon GO stores across the US. The number of such stores is expected to hike to 3000 in the coming years.
12. Medical Trends – Welcoming the 3D Printing
The much-awaited one is 3D printing in the medical field. 3D printing will give rise to new business of advanced prosthetics as medical research facilities are constantly finding their ways with 3D printing of bionic body parts.
For instance, scientists at Princeton University, New Jersey have come up with a successful 3D version of the fully-functioning "bionic ear", that is capable enough to outreach the fences of the normal human ear and hear radio frequencies far beyond the normal ear can.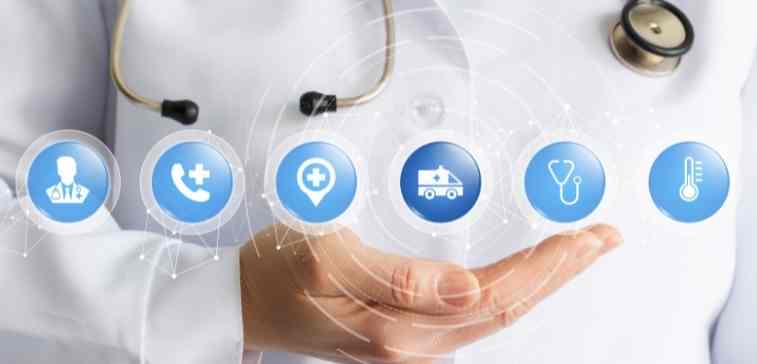 13. Digital Transactions – The Cashless Cash
With a lot of stir going in the market for the digital transaction of money, it is quite visible that the traditional transaction methods are soon to lose their position. Facebook's crypto project Libra is in harmony with the government regulations and is all set to launch soon in limited numbers.
Digital payment systems like Amazon Pay, Google Pay, etc. have already changed the way of traditional transactions to an extent it is quite evident that 2021 and ahead is for cashless cash to rule.
It is the best practice for a business to facilitate offline & online shopping experience with all modes of payments to their clients – this will stop the customers to dart away from their competitors just because of the minor inconvenience. Get in touch with an IT Outsourcing Company.
14. Momentary Markets – Changing the Face of Customer Analytics and Advertising
 Momentary markets will alter how customer analytics and advertisements are pursued. The momentary opportunities for businesses to fulfill the on-demand requirements of their clientele will lead to more sophisticated use of digital reality (which is exclusive to the reality of each moment).
To know and fulfill the on-demand needs of the customers, the business will have to amalgamate real-time analytics with the capabilities of the back-end systems.
Pacing with the constantly increasing customer awareness and momentary markets, businesses have to update their digital demographics to open new routes towards the unmet needs of the consumers.     
15. Reskilling – Post-Digital Human Resource Training
Technology is taking the world by storm, machines are becoming intelligent and upscaling to become potent enough to serve humans at a larger scale. Though cloud, analytics, and digitalization are the essentials of any business nowadays, they are still behind being called disruptive technologies.  Therefore employees are recruited and trained in pre-digital ways.
To get the maximum of the technologies that already exist in 2021, companies have to bridge the gap between the machines and the employees they are hiring for which there needs to be post-digital training given to the workforce.
The workforce in 2021 needs to specifically be trained for Artificial Intelligence, Augmented Reality, IoT, Blockchain Technology, and other next-gen technologies.
Conclusion
As per the reports by PwC, AI power will contribute over $15.7 trillion to the global economy by 2030. Machine learning app development by Sam's Club is already collecting the metrics of client's previous purchases. They are planning to integrate technology in their navigation processes to show optimized routes to guide the customers through the stores for a particular item in their shopping list.
The optimum utilization of the latest technology trends is only possible if the information is immune from cyber-hacks but the company is also able to fetch the required data to know customer behavior and shopping preferences. There remains a narrow line between ethical and unethical that needs to be balanced.

Most of the aforesaid technological trends are already prevalent in 2021 and are giving businesses an edge in their respective sector. Owning years of experience in technology integration and implementation, Vervelogic – the IT Consultancy is here to talk about all the latest technological advancements with you and help you with renovating your business models for success in 2021 and ahead.    
(Visited 47 times, 1 visits today)