The Best Business Internet Service Providers to Businesses in 2021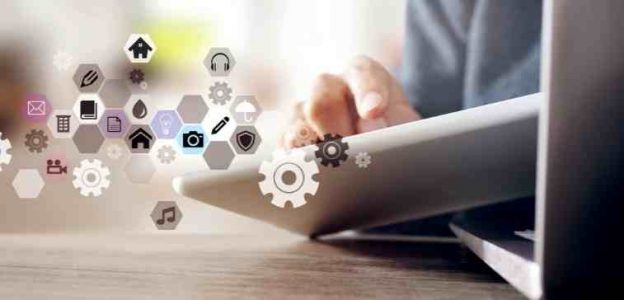 When you start a business then you need to establish many things to get it running. These features and aspects need to be flawlessly working if you want your startup or new business to be successful. You need to consider these aspects as the brick and mortar which you need to build your enterprise and one of these features is having a seamless, high-speed internet connection.
The internet connection is of today's need and for business owners, and an unreliable internet connection can decrease productivity, frustrate employees and give birth to too many missed opportunities. So an excellent internet connection should be every businesses' top priority in order to get a job done perfectly. Even as the top mobile app development company that works on Cross-Platform frameworks, you need to have a fixed connection so the developers can code without any distraction and hampering caused by slow or unreliable internet connection.
There are many telecommunications companies that offer internet services and packages to small businesses, medium and large size businesses. But it can be difficult for you to find the right internet connection service provider for your business or who you should consider for your organization. First, let us have a look at what to look for in a Business internet service provider.

What to look for in a Business Internet Service Provider
We understand that people do not have an idea about top business providers. Start by checking whether the delighted service provider provides services in your area. This will be your first priority or the first step to start searching for ISP. Next consider the number of employees you have, the number of devices that require the internet connection, and the bandwidth necessary for the kind of activities you need to have. For instance, companies require to have video conferencing, extra-large downloads, or simply web browsing which helps you understand which package will be perfect for you.
On the other hand, if your office only uses the internet mostly for emails, simple functions, and internet browsing then you can get the lower bandwidth package for your organization. However, if you are running a company with many employees, or if you absolutely rely on the internet to conduct your business, opt for the fastest speed available. The internet connection is the lifeline but before hiring any internet service provider you need to make a budget for foolproof speeds, rather than contending with constant disruptions in your daily operations.
Before signing a contract with any internet service provider understand their services, terms, and conditions, additional fees, cancellation, and installation fees. Their scalability, flexibility with a different kind of business. If you are an emerging company then understanding the service provider's policy is crucial as you do not need any kind of problem at a later stage.
We also suggest you check out the user reviews on your provider's customer service, you can also talk to other companies who use their services. Also, consider whether they have excellent customer service. With all these things in mind let us have a look at the top Internet Service Provider that offers internet service to businesses.
Top 10 Best Business Internet Services in 2021
Here we have a list of internet service providers by keeping a few factors like geographical availability, service speeds, pricing, customer reviews, and contract flexibility, etc. So let us move ahead with the list.

1. Verizon Fios Business
Verizon is an American multinational telecommunications conglomerate and a corporate component of the Dow Jones Industrial Average. Verizon Fios is among the best internet service providers in the market as they offer the highest level of customer satisfaction to businesses.
Usually, their contract lengths are two years, with an option of a cancellation fee of 35% of the base monthly charges for the remainder of the term. Verizon offers five internet plans which can be differentiated by their internet speeds as it ranges from 75 Mbps up to 940 Mbps. However, the drawback of using this service is that fees and equipment charges are taken differently as they are not included in the plan.
At the moment Verizon Fios is only available in some Metro areas which makes it the best ISP for the top mobile app development companies as they have great customer service and reliable connection. 
2. Spectrum Business
Spectrum Business is another top ISP that provides internet services to businesses of every size. They offer three download speeds: 200 Mbps, 400 Mbps, and 940 Mbps as their services start at $44.99 per month. You need to enter your business's address to find out which services are available and at what prices in your particular area.
The best feature of Spectrum Business Internet services is that you do not need to sign any contract with them. Spectrum charges on a month-to-month basis instead of a yearly basis which makes it very popular among businesses. Firstly you do not need to lock yourself into a multiple-year deal and secondly, you do not need to pay any cancellation fees. Third, they are available in 41 states, including Hawaii. However, mixed reviews on customer service often give birth to doubt in the minds of users. So, if your company works on different types of mobile apps then this ISP would be perfect for you. 
3. Comcast Business
Comcast Business offers services in 39 states across the country as they offer the maximum speed in the market which is 1 gig (1,000 Mbps) plans. Along with this "Blazing Speed" plan, Comcast Business offers four business internet tiers ranging from 25 Mbps to 300 Mbps. Another best feature of Comcast Business for your enterprise is their connection pro feature which means if your connection goes out, you'll be automatically connected to a 4G LTE wireless backup.
In order to get the price tag, you'll need to share your business's address to receive a plan. With Comcast you need to sign two-year-long contracts and also their termination fees are hefty. And their high-speed plan is not available everywhere. So, I need to look out for every information before signing with Comcast. 
4. Frontier
In this list, Frontier is among the companies which offer the slowest internet speeds as their speed ranges from 7-40 Mbps which can be good for small mobile app development companies consisting of 2-3 people but not good for emerging business.
Their lower range Max+Voice service bundle provides 7 Mbps internet speed along with free installation, a free WiFi router, and a business phone at just $49.98 for a two-year contract. And their highest tier bundle, the Business extreme + voice, gets you the same add ons as the Business max + voice but with a 30 Mbps internet speed.
5. AT&T Business
Just like other telecommunication companies AT & T also offers internet packages to businesses at varying speeds and price points.  If you are an established company that needs high-speed internet all the time then AT&T's dedicated internet service package is perfect for you. The prices of AT&T internet service packages range from $993 per month to $1770 per month and contracts range from 24 to 36 months.
AT&T also offers lower price options too as their AT&T Wireless Internet product for either $60 to $100 per month, where you get 50 to 100GB of data with a 4G LTE wireless device. As their high-speed plans can be very pricey. 
6. Century Link
CenturyLink is also known as Lumen Technologies is an American telecommunications company that offers communications, network services, security, cloud solutions, voice, and managed services. CenturyLink offers internet services in all 50 states, with DSL available to approximately 50 million consumers. Their price for life is very attractive to the users as their overall plans start at $49 per month with speeds up to 100 Mbps. Their 940 Mbps fiber plan is very attractive as you need to pay $65 per month.
CenturyLink speeds range from 140Mbps to 940Mbps, which allows it to accommodate multiple users who stream music and videos, take part in conference calls and upload information into the cloud. The slower speeds are adequate for low to moderate internet use and for small businesses looking for an affordable month-to-month price.
7. Viasat
The extensive coverage of satellite-based providers like Viasat is a big advantage for businesses outside big cities, as many ISPs skip over large parts of the country entirely. The businesses in places like Utah, South Dakota, Wyoming, Alaska, etc. usually are left out by the ISPs but not by Viasat as it offers amazing internet services to the businesses at these places. Viasat offers two types of plans.
Viasat metered business internet plans
-> Metered Broadband 1GB – $50/month at 35 mbps upto 1 GB
-> Metered Broadband 10GB – $80/month at 35 mbps upto 10GB
-> Metered Broadband 20GB – $100/month at 35 mbps upto 20GB
-> Metered Broadband 50GB – $150/month at 35 mbps upto 50GB
-> Metered Broadband 200GB – $400/month at 35 mbps upto 200GB
Viasat unlimited business internet plans
-> Unlimited 35 – $175 at 35 Mbps
-> Unlimited 60 – $300 at 60 Mbps
-> Unlimited 100 – $500 at 100 Mbps
8. Windstream
Windstream is also known for the fast internet service as they offer services including fiber, cable, dial-up, and DSL. They offer the internet with a 30-day satisfaction guarantee which makes it a risk-free service as you do not need to pay without hefty penalties or cancellation fees. Another great feature that Windstream offers is there is no data cap, so users can access the internet as little or as much as they need without paying any additional fees which makes it a great option for top IT outsourcing companies. 
9. Cox
Cox communications have plans for small companies including two to four employees with 25 to 100 Mbps business internet. Their starter plans begin at just $29.99 so there is an affordable option for most businesses. However, only 19 states can get business internet from Cox, but both fiber and cable connections are available.
No contract is needed for Cox internet, which is an advantage for startups. Bundles are also available for those who sign up for phone and internet services through the company, and users can create hotspots when there is no reliable connection available when traveling. Data caps out at 1TB, which may be an issue for companies that have heavy usage each month, and Cox internet is only available in 19 states, so it may be difficult to locate a service.
10. Google Fibre
Google Fiber is another amazing internet service provider to the businesses as no contract is required for their services and also comes with a free Wi-Fi router for its customers. Like most fiber internet connections, Google Fiber requires a professional installation but can be bundled with phone or cable services to save money.
However, the biggest drawback of Google Fiber is the lack of service. Even though they have a high demand they are only available in just 10 states. Their lightning-fast speeds and no data cap make Google Fiber perfect for large companies.

This the list of top ISP providers in the country and you can choose any one of them whichever suits your business needs. The list contains both the ISPs who offer a year-long contract or monthly contract. Understand your needs and hire the services which you feel are best for you and your business because the last thing you need to worry about is whether your internet connection can support your growth.
(Visited 85 times, 1 visits today)