15 Best Phone Tracker Apps to find Lost Devices 2021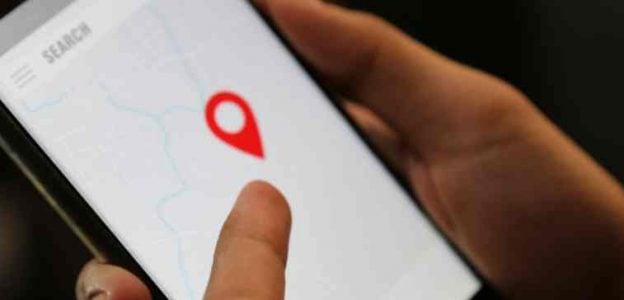 Losing a phone is a breathtaking experience. As we all rely on our smartphones with our confidential data, conversations, emails, and pictures. In the first place, we would never want our phones to get lost, but what if this happens?
If technology opens up the door for innovation, it opens up the windows for cyber crimes too. You might never want your phone to go into the wrong hands. Moreover losing your phone means losing your contacts (if not saved in the cloud), your sim, and the ability to do everyday tasks.
Let's talk about mobile app development in context with phone safety.
As technology opens doors for innovation, some thoughtful minds have come up with the solution to track your lost phones – the mobile tracker apps. The endeavor by professional mobile app development companies, these applications work in your favor tracing your lost phones and giving you many other complimentary privacy features that you can access to secure your phone and the inside information. Today, it's more of a need than a choice to have such security applications on your phones.
Below are the 15 best Phone Tracking Apps that will help you trace your phone in time if it is lost or stolen. These apps work for Android as well as iOS users.
15 Best Phone Tracker Apps in 2021
1. mSpy – The Best Phone Tracker for Children
This is for working parents who have kids at home. The stress of your kid's safety is understandable and there is a solution for the same. mSpy is the best mobile tracker app that lets you monitor your child's phone activity and ensure that they are safe. 
Install the app on your kid's phone and then you can capture their current location, messages, phone calls, and their social media activities.

Key Features
-> Incoming calls, outgoing calls, and deleted messages are visible. 
-> Includes GPS tracking.
-> Trace activities on your child's Whatsapp, Snapchat, Facebook, etc. 
-> Encrypted data access
-> Compatible with Android 4.0 and all the later versions.  
Compatible With: Android and iOS. 
2. Where's my Droid 
As the name suggests, where's my droid is the best mobile tracker app for android users. The app turns up the ringer volume of the lost device. If the lost device is still not audible, the app sends the GPS location on the integrated Google Maps through which you can easily trace your Android.
It is a native application for android users only. Whether it's mobile tracking app or any other business app, the very first dilemma is which OS platform to go with. Here is the detailed guide to Android vs iOS – Which platform to choose for your first mobile app development. If you are planning to start your digital business with an Android native, do it right by reaching out to the best android app development company.

Key Features
-> GPS Flare – the feature for location alert on low battery. 
-> No battery drain 
-> Passcode protection for app access. 
-> You can lock your device remotely. 
-> Complete theft prevention.  
Compatible With: Android 
3. iSharing 
A step ahead, iSharing tracks the lost device as well as features to track your family members. 3rd on the list of best phone tracker apps, this incredible utility helps you create groups, communicate with contacts, and track the location of the group members. There is one feature in the app that lets you view the location history of your family members. The utility is available for only iOS users.
The exclusive feature list of iSharing app is one such example that creates a benchmark of how an iOS app development company can serve its clientele with the help of technology and innovation. 
Key Features
-> You can chat with your group members. 
-> Real-time alerts. 
-> You can use it as a walkie-talkie
-> The panic alert is a noteworthy feature.    
Compatible With: iOS
4. Mobile Tracker
Mobile tracker is one of the best free-of-cost apps to get inspired by. There are premium features that unlock upon subscription, still, you can use the free feature list to accomplish your basic tasks like monitoring the phones and managing the data.
Moreover, you make call recordings and take screenshots remotely. There are limited data management features in the free version. For the exclusive and unhindered experience, you have to purchase the premium features for a minimum charge. 
Know more about what is in-app purchases? And how it will help your application earn.
Key Features
-> You can track the activities of your family members or your employees. 
-> Data recovery 
-> File Explorer
-> Remote phone call recording.
-> The basic paid feature eliminates the ads and log-in requirements.
-> Premium version has unlimited data, voice, and screenshot tracking features.   
Compatible With: Android 

5. Geo Tracker 
Geo Tracker is one of the best GPS trackers and is the best bet for those who like to travel to different cities or trekking. The app tells you your exact location with the information of track length, maximum speed, altitude, slope, and other relevant statistics. 
The fact that distinguishes it from other applications is that it supports both Google and Yandex maps (switch to the alternative if you are traveling to Russia or any other CIS countries).  
Key Features
-> You can monitor the altitude and high terrains. 
-> Visual data display
-> Mileage tracker. 
-> Ascent and speed tracking 
-> The best location tracking application.
-> geo tracker is free for Android users.
The latest Android users have witnessed that the app does not work when the screen is locked. The mobile app developers have recommended changing the settings for background recording.
Compatible With: Android
6. Google – Find My device
Being a venture by a successful giant, Google-find my device owns a trademark of quality and convenience. Apart from locating your phone's current site, the app lets you reset your default factory settings and encrypt your personal data. If it is on the closed premises, you can fetch your phone by increasing its ringer volume and if the device is beyond the hearing premises you will get its GPS location.
Key Features
-> In-built maps of airports, stadiums, malls, and other crucial landmarks. 
-> Device locking with the custom message and contact number. 
-> Performs in silent mode too
-> Gives you real-time heads-up on network and battery status. 
-> You can see outdoor as well as indoor maps. 
Compatible With: Android
7. Glympse 
Mobile tracking app development is done with the vision of completely safeguarding your smartphones, Glympse is the example of the best mobile tracking app. The app shares the real-time GPS location of the phone and options to create in-app groups for their safety and security. You can track your group contacts. Once the location is shared, the other person can view the map without the app installation.
Key Features
-> Real-time location sharing with a dynamic map. 
-> Give directions to emergency or the roadside people. 
-> Gives a courtesy notice with the estimated time of arrival. 
-> The additional feature for communicating with friends or relatives for social gatherings. 
-> Public tags for sharing the bike routes or community events.
Compatible With: Android and iOS
8. mLite – Family Phone Tracker 
mLite is the best family phone tracking app allowing you to trace your family members via online maps. The app is appreciated due to its flawless online tracking and UI functionality. The app lets you activate Geo-Fencing so that you come to know when you are in close premises with your group members.
Not only tracing your family, friends, or employees, but you can use Geo-fencing to enhance your business too. You can send customized messages or show relevant ads to your customer whenever they are in close proximity to your store. Know more about Geofencing.
Key Features
-> Feature to create geofencing. 
-> GPS location for real-time tracking
-> The feature to monitor the contact list. 
-> The option to add the alarm button.
Compatible With: Android
9. Track View 
Track view is a free yet efficient mobile tracking app. The app will help you find your cellphone location and let you monitor the sensitive installations on your phone. In case of an emergency, the app will send instant alerts to the selected contacts or a remote ringer/vibration.
Key Features
-> Real-time device tracking
-> IPCam for monitoring the audio/video. 
-> Motion and sound detection feature. 
-> Sends instant emergency messages and sound alerts.
Compatible With: Android and iOS
10. Snoopza 
Another in the league of the best mobile tracking apps, the software allows you to keep track of the calls plus track the social media messages of your children or other family members. Snoopza also has a distinguishing feature to track internet usage and Youtube search history – the feature makes it the best example of app development for your kid's security.
Key Features
-> Feature to track phone calls. 
-> Track browsing history
-> The best parenting control app
-> Geolocation feature
-> Is devices into basic and premium versions. While the basic version is free to use, premium unlocks with in-app purchases.
Compatible With: Android and iOS 
11. Life360

One of the top 15 mobile tracker apps, Life360 owns a lot of features working in the favor of smartphone security and member tracking all under one roof. The set includes location, location sharing, place alerts, etc. also you can save your favorite places or frequently visiting places like school, malls, cafes, home, office, etc.
Key Features
-> Location history sharing. 
-> Automated SOS
-> Place alerts
-> Has in-app purchases for prime features that will unlock the best functionalities of the app. Worth it.
Compatible With: Android and iOS
12. Famisafe
As the name depicts, Famisafe is the parental controlling app that allows you to access all the best features via a paid app purchase. The app is the home of some noteworthy features like SafeSearch, WebFilter, App Blocking, etc.
Key Features
-> Compatible with Android, iOS, and Kindle devices
-> Driving report
-> App Blocker to control your child's app usage 
-> Youtube search history monitor and blocker
13. Phone Tracker by Number 
The app lets you have hassle-free mobile tracking, Phone Tracker by Number is the best resource as it tracks a cell phone location only via the SIM number. The app is currently serving more than 50 million users in several corners of the world and is entitled to one of the best phone tracking apps.
Key Features
-> Feature for tracing the device location faster. 
-> Get notified when your phone is in close proximity
-> Get the real-time battery alert of the lost phone. 
-> The app will give you instant notifications when your phone changes the location.
Compatible With: Android 
14. Spyic 
Spyic has an array of premium features that you might want to try and the subscription will be worth every penny invested in the app. The advanced features list geofencing, social media app and call records, calendar settings, photo management, and a lot more. Rather you can sign up for free if you only want to monitor the device.
Key Features
-> Basic device tracking
-> Photo management and preview
-> Calendar settings
-> Feature to maintain call and message records
-> It is the best web app with the flexibility to operate on any OS.
Compatible With: Android and iOS
Final Verdict 
The best phone locator app is the need of the era, as our lives are fast-paced we cannot stay with our family and children 24/7, this calls for the need to make sure they are fine through remote technology. Moreover, mobile phones getting lost is another event that accelerates our blood pressure. Keeping these apps on your phone will keep your phone safe from theft and will keep a track of your loved ones.
Spyic is a web app that is capable of working on any OS system. Serving all the platforms through a single source code makes web app development the most sought-after technology when it comes to developing business apps. Less time to market is another 'seal the deal' factor.

There is no need for you to dive deep into technology to get the best application for your services, you can always rely on Vervelogic – the potent IT Outsourcing company with your business projects. Holding the edge on technology, we are here to cater to all your app-related needs right from the scratch and give you robust yet customized end-solutions for the same.
(Visited 1,519 times, 1 visits today)