12 Best AI Apps of 2021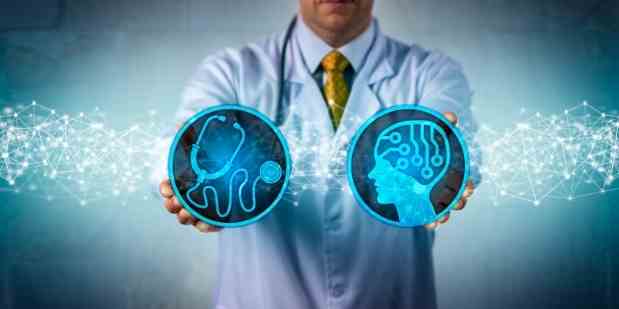 It is not early to say that Artificial Intelligence AI is taking the world by storm. Well, we can say that check has already taken over. AI is a thrilling technology that has a huge range of applications that is going to change the world in the next few years. Every single industry is incorporating AI in their business, for many reasons like the ease in business operations, enhanced customer satisfaction. If you are not considering this technology then you must leap towards it so you are not left behind by your competitors. Let us understand it in more detail before we move towards the list of 12 Best AI Apps of 2021.
Artificial Intelligence: A Brief Introduction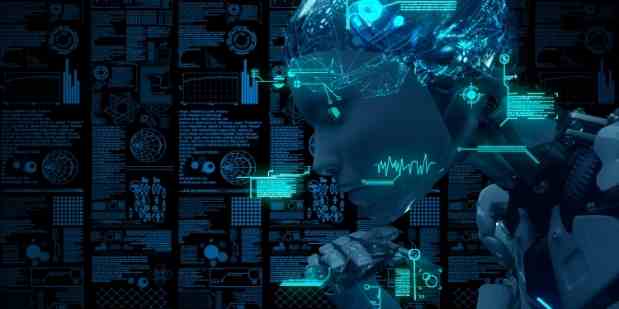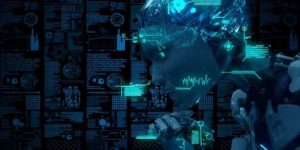 The simple definition of Artificial Intelligence is the ability of a computer or a robot controlled by a computer to do tasks that are usually done by humans because they require human intelligence and discernment. AI helps computers to learn from a massive amount of data to perform a particular task. It is very different from rule-based automation as it uses other technologies like Machine Learning and Natural Language Processing(NLP).
The word Artificial Intelligence was first introduced in 1956. At the moment AI can be divided into two categories and they are "Artificial General Intelligence" and "Narrow AI". Narrow AI can be found in top applications like Google search, Alexa, Siri, Self-driving cars, image recognition software, etc. Narrow AI works under machine learning and deep learning extensively. But research on AGI is still in progress as this intelligence is designed to do any task.
Where you can Apply AI?
We all know that AI is the future and many experts believe that everything will rely on AI very soon. AI is one of the most promising technologies which is relevant to every industry in the world. It also offers amazing results in customer support and even in marketing.
Global Market of AI 
-> It is estimated that the AI market will reach $190.61 billion in 2025 from $16.06 billion in 2017 with a growth rate of 37%. 
-> As per Market Watch Projects the global AI will reach more than $192 billion in 2024 with a CAGR of 39%. 
-> Statista has also made a similar estimation where AI will reach $118.6 billion in 2025.
-> No matter which reports you to see, everything points to the growth of AI in every industry.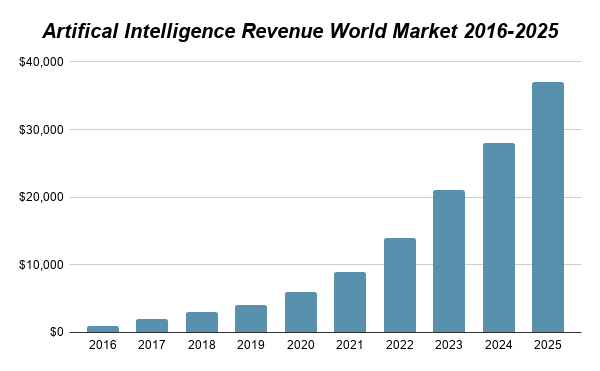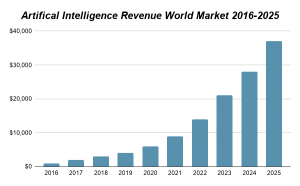 Top 12 AI Apps
1. Siri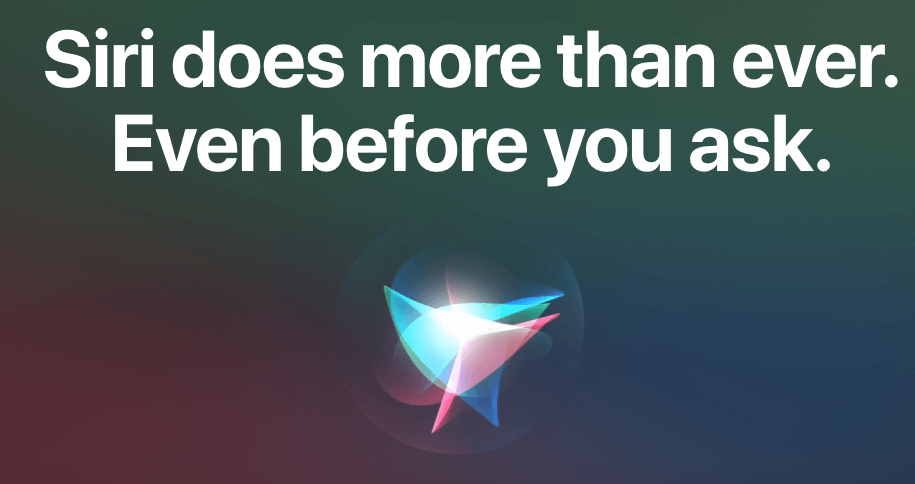 Siri is a very famous virtual assistant offered by Apple and because of its popularity, we are sure it doesn't need any introduction. It can only be found in major Apple devices like iOS, iPhones, iPadsOS, Mac, WatchOs, etc. 
Siri listens to people's voice queries and a natural language user interface to function, and it can make calls, send messages, answer questions, and offer recommendations. It is important for the device to be connected to the internet. The best thing about Siri AI is that it can easily adapt to users' language, search, and preferences. A survey which was conducted in 2018, shows that 45% of the smartphones in the world are using Siri as their voice assistant which keeps it ahead of its competitors.
2. Google Assistant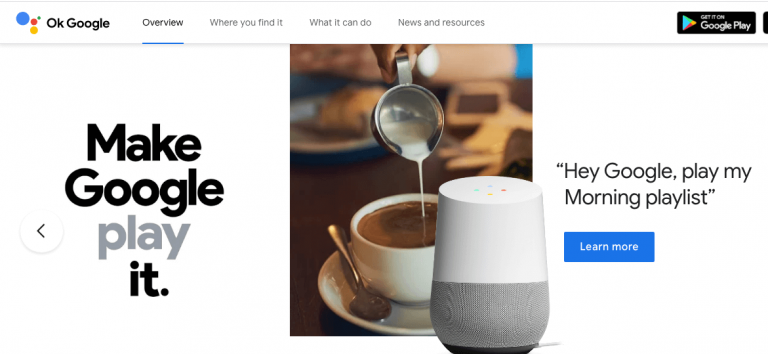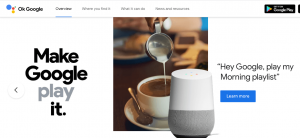 Google Assistance was launched in 2016. It is AI-enabled and has voice-powered virtual assistance from Google just like Siri. Google Assistant is known as the most advanced virtual assistant for every Android phone. You can find Google assistants in smartphones, fridges, headphones, cars, and some Google devices. Google has partnered with many companies and made Google Assistant available on other devices also.
This Google Assistant AI supports both voice and text entry as it also uses natural language processing. With Google AI you get some top services like voice commands, voice searching, voice-activated device control, helping with tasks, finding a particular product online, making appointments and setting reminders, translating in real-time, etc.
Google has expanded its reach as their Google Assistant now works with 10,000 devices across 1000 brands. And surely Google is going to partner with more brands in near future. You need to install and configure Google Assistant on Windows, Mac, Linux PCs as per your requirement.
3. Cortana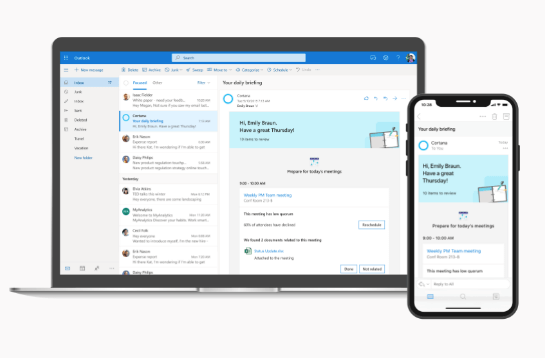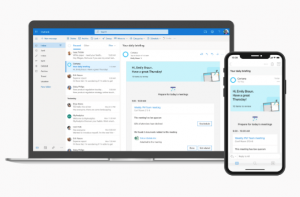 Cortana was first introduced in Microsoft devices and this AI doesn't need an introduction at all. This AI is powered by Microsoft and is available on Windows devices. You can find it on mobile, smart speaker, band, Android, iOS, Xbox One, etc. You can also find Cortana in popular headsets like HyperX Cloud X, Razer Kraken 7.1 V2, Sennheiser GSP350 and Logitech G933. Almost all the windows 10 PCs have built-in Cortana as it makes the tasks really easy. Its hand-free services help in answering questions, keep notes, take care of tasks, and managing the calendar.
Cortana also uses natural language processing and consists of a Bing search engine, and data from devices to offer personalized recommendations. As per a report in 2018, Cortana runs in around 400 million devices.
4. Alexa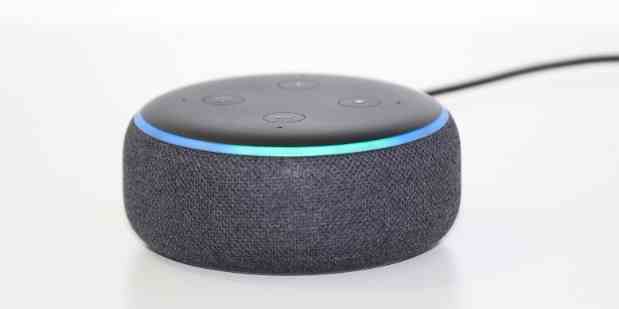 Alexa AI is offered by Amazon and is commonly known as Amazon Alexa. It was first used with Amazon Echo, and Amazon Echo DOt smart speakers, and it is also available on other platforms like Android, iOS, etc. Alexa also uses voice queries, natural language processing in order to deliver many results like music playback, voice interaction, set up alarms, play audiobooks, etc, and get real-time information on weather, news, traffic, etc.
Many devices with Alexa can be activated with a wake word like Alexa. But on other devices like Android or iOS require users need to push a button. You can also use Alexa on PCs like Windows and Mac and this requires a few simple steps to set it up. As of 2020, Alexa is on more than 100,000 devices.
5. Socratic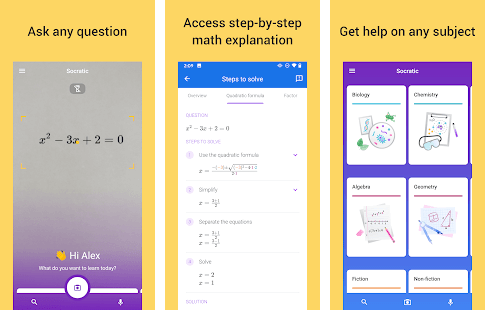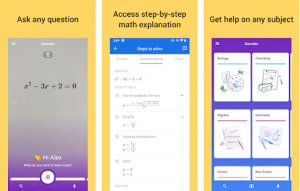 Socratic is developed to handle a specific task that helps students with math and other homework. It was launched in 2013 and later acquired by Google in 2019. It allows students to take pictures from their phone camera and its AI capabilities to provide visual explanations for the concepts that students need to learn. Just like the top AIs it also uses text and speech recognition, and it can support learning science, math, and other subjects. It comes in the form of an application that is available on both Android, iOS and also compatible with the iPad. Due to its high rating, it is very much popular on the Apple Store and has more than 5 million downloads.
6. Elsa Speaks
Elsa Speaks is another popular AI-powered application available on both Android and iOS which helps in learning how to speak English. It also helps in write short dialogues and how to pronounce the words. Elsa Speaks also uses speech recognition technology as they have more than 4 million downloads with 3.5 million active users in 100 countries. It also offers a 7 days trial period and then you need to buy ELSAPro.
7. DataBot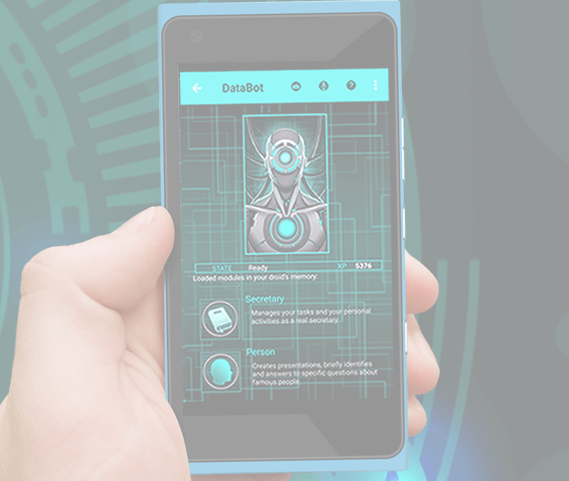 DataBot is another world-class AI-powered virtual assistant which answers your questions in its own voice. The best thing about DataBot is that it addresses the topics that matter to you. With its integrated services, it comes up with images and information which is relevant to you. It basically uses Google Searches, RSS channels, Wikipedia to provide you with information.
Currently is available on Windows 10, Android, iOS, and also available on Xbox One, iPad, Android Tablets, and also on Windows phones. You also have an option to customize the DataBot to your preferred language, voices, etc. It can speak and understand many languages and you can also use it to share information with others through email, social media, or SMS. 
8. Fyle
Fyle can be defined as an AI-powered expense management app as it offers some amazing features like expense reporting, real-time policy checks, approval workflows, expense reporting, real-time data extraction, analytics, integration with other travel management, analytics, etc.
It is available on desktop, Android, and iOS and is a key player in the intelligent expense management space. They also launched their Google Chrome extension and G Suite add-ons to report expenses from email receipts, and it's a one-click process.
9. Youper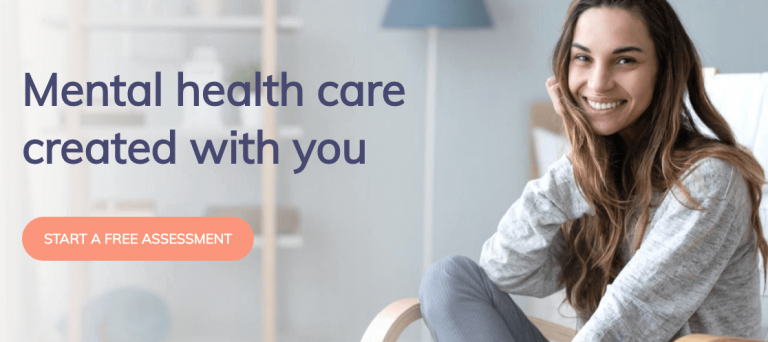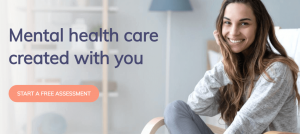 If you are looking for an AI-powered health assistant application then your search ends with Youper. Youper helps its users to take control of their emotional health as people drowning with thoughts can talk with the application. This application also guides users through personalized meditations.
Youper is available on both Android and iOS. It basically helps users to make themselves better by tracking their mood, with advanced AI adds user-centric personalization techniques to come up with effective solutions.
10. Hound


Hound is another AI-powered voice assistant application that is available on Android and iOS. It is also hands-free and popular to give accurate results and can be also used to make a phone call or send a text message for you. It can help you call an Uber, check for your flight status, weather, nearby hotels, and much more. Hound uses its proprietary Speech to Meaning and Deep Meaning understanding technologies. The top companies like Honda, Mercedes Benz, Hyundai uses Hound in the vehicles.
11. Robin
The virtual assistance becomes fun with Robin as it is another artificial intelligence app but only for Android users. Its top features include integration with Google, Office 365, and Exchange, group access control, get updates on traffic status, local news, remote device management, browser plugins, daily insights on weekly usage, peak hours and space usage, etc.
Robin is easy to use thanks to its engaging user interface and quick voice command response makes it better than other AI-powered apps. You can also use it for some basic functionalities like messages, setting a reminder, calls, and much more. 
12. Replika
Replika is developed to stand by next to you like a true friend as it allows you to have fun, calm your anxiety and feel better. It is also one of the most popular AI-powered apps which also allows its users to create a unique chatbot AI companion. Replika's main features include: create your own friend, create a relation of your own liking friend, a mentor or build a trustworthy relationship with the AI.
Planning to Launch an AI App for your Business?
AI is surely the future and can be very valuable for you in the future. However, developing an AI app is not as easy as it sounds. Therefore you should consider taking help from a reputable mobile app development company so you can get an amazing AI application for your business in order to gain maximum profitability and expansion.
(Visited 63 times, 1 visits today)