How To Create A Wholesale Channel and Sell Products To Retailers?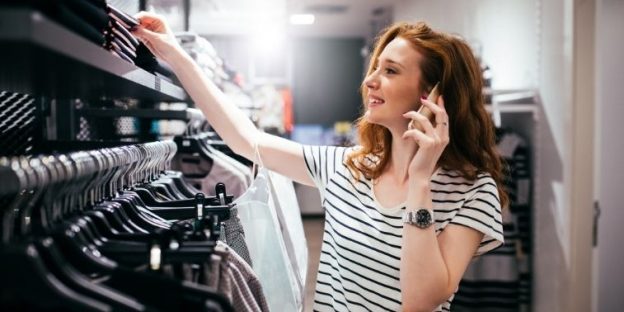 While wholesalers make and sell commercially valuable commodities to the retailers in bulk, retailers expand by selling them to the end-consumers.
If you have the talent and equipment to create a commercially viable product, then creating a wholesale channel is the million-dollar deal for you. Not everyone is good at sales, some are good at production and this is how various levels of production and marketing are streamlined. One needs to identify their strong suit and start working in the same direction.
(source: yarn memes)
Do you get easy access to marketing blogs like how to enhance sales? How to market your brand, how to set up a retail store, etc. Let's go otherwise by knowing how you can start an online wholesale business. Read the article till last to get the most out of it.
Title Tags
1. What is Wholesaling?
2. Why Invest In Creating A Wholesale Channel?
3. Wholesale Manufacturing and Selling – Product Pricing Strategies
4. How to set up your online wholesale brand?
5. Wholesale Store – Accepting Payments From Retailers
6. Where Can You Find Prospects For Your Wholesale Business?
7. New VS Old Wholesale Business Models
8. Starting Your Wholesale Business – FAQs
What is Wholesaling?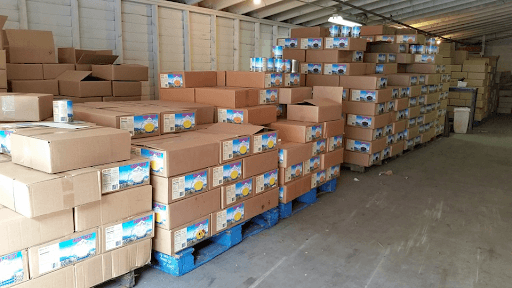 Wholesaling is the process of creating and selling products in bulk to retailers. Products in bulk usually go on highly discounted rates which attract retailers to buy and then re-sale them to end consumers at market rates.
But, this in no way establishes that your customer list is limited to retailers, you can also sell the products directly to the end-consumers. Moreover, the emergence of e-commerce sites like Amazon, Walmart, and Zellers have changed the scenario by supporting direct-to-consumer businesses immensely, wholesaling still holds an upper hand by offering consumers convenient shopping and discounted rates.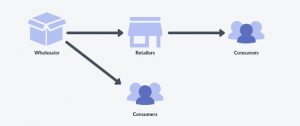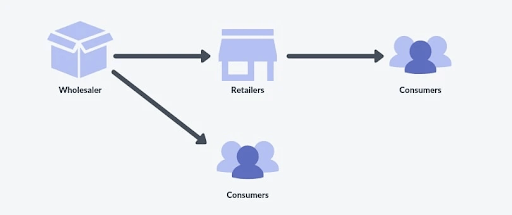 (source: shopify)
If you hold expertise in production, then wholesaling is probably your best bet in 2021. You can have a physical warehouse or a home run production unit.  along with an online store facilitating bulk purchases and single unit purchases, provided that you need to closely evaluate product pricing, balance, and update the rates from time to time. Product pricing strategies are yet to be discussed in later segments. 
Why Invest In Creating A Wholesale Channel? 
The emergence of technology has led to many innovations and wholesale business is no exception. New age Wholesale businesses have taken a new turn by opening up online gateways that even cater to end-consumers directly. Not limited to that, a wholesale channel helps them outreach their traditional premises to occupy national international markets as well.
Quick Notes:
-> Increasing sales without much marketing budget. 
-> You can benefit from other brand's goodwill. 
-> You can deal overseas with less risks.
Sure-Shot benefits of creating your wholesale channel 
1. Increase Sales In Less Marketing Budget  
Retail brands usually have to spend money in shedloads for marketing their products to their target audience. Though there are various marketing and sales channels to leverage, the process exhausts a large sum in no time. "To attract a new customer there is expenditure".
Sell your products in bulk to the retailers who in turn will bear the cost of acquiring customers, meanwhile you can invest your time and money on other segments of progress.  
2. Benefit From Fans Of Other Brands
Marketing calls for investment in shedloads, moreover it is not easy to create a loyal fan base. This is where you can seek a wholesale partnership with big brand retailers who already own goodwill in your niche. Such companies are never going out of orders and neither are you. For this, you need to focus on product quality and other manufacturing parameters.  
3. Enter New Markets With Less Risk
Expanding your business to an overseas market has its own set of challenges – from proper warehousing, to logistics, etc. Over that you need to spend additional money in marketing and brand awareness if the population there hasn't heard of your product. On the contrary, selling your products to retailers who have already established your niche in their market can help you reduce risks of international expansion and set up costs exponentially.
As a wholesaler, you can also leverage dropshipping business that gets you to genuine retailers and leads you to strengthen your roots even more in the market.
Links on Dropshipping You Must Not Ignore:  
-> Finding a profitable dropshipping niche
-> Understanding Order Fulfillment And Supply Chain
Wholesale Manufacturing and Selling – Product Pricing Strategies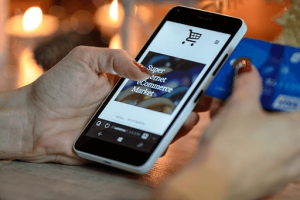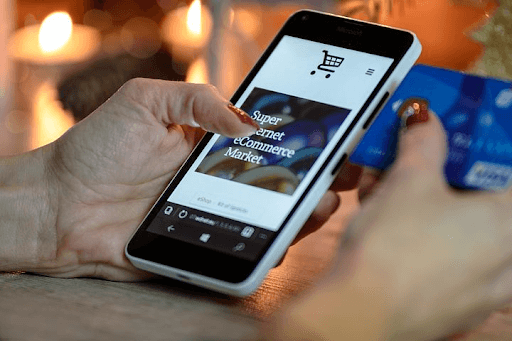 Pricing is just a single part of wholesaling but it is still the VIP in the game. Your entire business's success depends on how crucially you manage product pricing strategies. 
Selling To Retailers
While selling in bulk to retailers, wholesale businesses often keep 50% off on the market price of the product. This high discount gives retailers the flexibility on setting their profit margins on products they sell. 
Selling To End-Consumers  
When it comes to directly deal with the end-consumers, both parties have an advantage on discounts. If you sell your products directly to the customers without any retail store in-between you get to keep whatever profit margin you set for purchase. Being a manufacturer, you hold an upper hand as you can retain your clients by selling the products at lower rates than your retail counterparts.
The healthy product pricing strategy is a 50% profit margin on wholesale orders while maintaining a 75% profit margin on direct-to-consumer sales.
To Make Your Wholesale Business A Hit.. 
1. Offer Reasonable Discounts 
This is a fact that the way to retain your clients (customers or retailers) is by giving them good discounts. On the contrary, the practice may pose risks – the worst of which is not being profitable. Fortunately there is a way to achieve sales and profits together – one is setting discounts based on the quantity of product purchased. Second, setting MOQs (Minimum Order Quantity) on the purchase. Both tactics will encourage retailers to buy in huge bulk from your production units.
2. Balance Product Pricing 
Discounts are not worth it until you have a balanced price list for your manufactured goods. You might find yourself running in the league with other retailers who are cutting edges in terms of discounts to attract and retain customers – this is when MSRP (Manufacturer Suggested Retail Price) comes into play. MSRP is the minimum amount a retailer can set for the product.
MSRP list is given to the associated retailers by the manufacturers at the time of supply. The list ensures that not a single manufactured good is sold by the retailers below the MSRP price range (maintaining healthy competition in the market). The other thing to keep in mind while setting the MSRP list is whether or not you want to give flexibility in discounts on festivals or other occasions or specify items you want to sell at discounted rates on your own wholesale website to the end-consumers.
3. Balance Pricing With Quality  
With wholesaling, it becomes crucial to set a fair product pricing that gives rise to healthy competition in the market. More than that it is the quality of the product complimenting the price of the manufactured goods. Getting compliance licences (if applicable) and quality hallmarks (if applicable) before starting a wholesale business is a must. This gives you an edge regarding the quality of your product.
You are certain to attract more retailers if you pose a profitable deal for them and if they find selling your product is beneficial.
How to set up your online wholesale brand?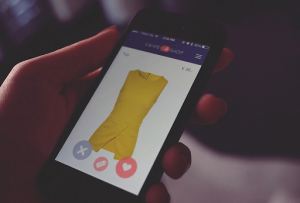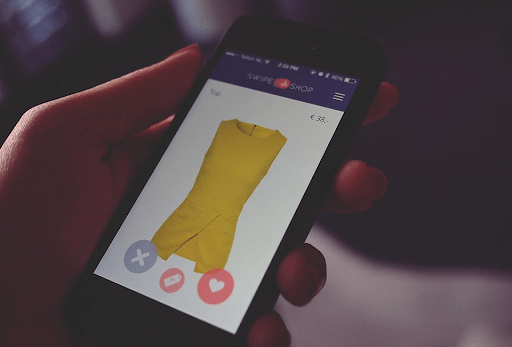 Online modes of purchase have gained immense popularity in the current times and if you actually want to be in the competition, go online with your manufactured products.
Immediate Benefits of Owning Online Store:
-> Easy sales and purchase
-> More visibility in the domestic market
-> International reach 
-> Easy payments 
-> Organised channel 
-> Transparency
Now the question is how to sell products online? Setting up your online store is a must, but prior to this, you need to decide whether you want to sell only to the retailers or open your stores to welcome end-consumers as well? How does this question affect your choice?
Your target audience league will decide the entire context of your e-commerce site. Your clarity in audience type will help keep a base of your site's functions and discuss your business needs with the e-commerce web development company. 
1. Password Oriented Online Store
Nowadays e-commerce websites are authorized by passwords and registrations. Knowing your target audience will help you come up with a standalone and precise platform to serve your clientele. Building a password-protected website leads to data security, trust, and transparency. Moreover, you can effectively apply pricing strategies so that only retailers can direct access to highly discounted rates, while consumers get the same product at the market price.
Take the help of an experienced IT consultancy and development firm to build a sound online ecosystem for your online business. Using Magento you can create a strong yet secure online wholesale channel for your business's long-term success.
A step ahead you can create a more personalized user-oriented platform for consumers and retailers: 
For consumers
-> Showing customized suggestions 
-> Relevant discounts and offers 
-> Seasonal sales. 
-> Recognizing queries and addressing clients personally.
-> Website Tour 
-> In-App Messages
For retailers  
-> Facilities for recurring purchases 
-> MSRP price list 
-> Discounted rates list
-> Seasonal discounts 
-> New arrivals in their niche. 
-> Loyalty points 
-> Bestseller recommendation 
-> Addressing users personally 
-> Good customer service
-> Addressing Shipment policies
-> Personalized inventory based on the country 
-> Branding policies (if available)
2. Company Branding 
Make the best out of the technically sound e-commerce website that enhances your company's branding. Create an authority in the market by establishing yourself as an accomplished dealer in your niche. from website theme to UI components, functionalities, performance, API integration etc. everything should complement the nature of your wholesale business.
Vervelogic leverages high-end open-source technologies to create a highly customized e-commerce forum for Small Medium and Large businesses to scale. Moreover, we are a standalone agency helping you enhance your brand's awareness and recognition by applying analyzed SEO, SMO, content management strategies. Analytical APIs can also help you assess the progress of your online wholesale business.    
3. Simple Purchase Modes 
Knowing which clients to target will give you a clear lead on what modes of online payments you need to integrate to your wholesale website. There is a wide array of payment modes for authorized money transactions. From credit/debit card payments to UPI payments, COD, recurring payment structures, etc.  
4. A Separate Wholesale App 
People want everything with few tabs on their smartphones nowadays – this is the best time to benefit from e-commerce development. Once you have started your own online e-commerce store there is no looking back. In your efforts to increase customer engagement and retention you can serve them with a better user experience through mobile commerce or m-commerce.
Benefits of m-commerce: 
-> Easy Access
-> Order on the go 
-> Smart features
-> Integration with other apps
-> Easy profile generation 
-> Utilizing device resources to upload pictures faster. 
-> Fast transactions 
-> Higher productivity
Read a comprehensive blog to know why m-commerce is more of a necessity than luxury these days.
Wholesale Store – Accepting Payments From Retailers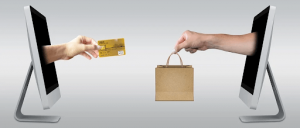 Accepting payments from end consumers is easier than accepting payments from retailers. For end consumers, you can integrate various online payment modes supporting spontaneous payments. What about retailers?
Net Payments
Being a wholesaler you are dealing in bulk with the retailers and after you have set the MOQs there comes a specific number below which one cannot trade with you. Retailers usually seek Net X – an agreement as per which the full payment is expected within a set number of days (say a month or a week). If a retailer is asking for net payment terms means he wants to be able to pay you by selling the inventory he has acquired. Yes, net payment is risky. The counter deal is you can ask for references, or keep some due diligence before giving advanced supplies.
Installments 
Multiple modes of payment will help you get more orders from retailers. Apart from the net payment system, you can come up with an installment structure allowing retailers to pay for the entire order later in installments.   
Accepting Payments Online 
Seek advice from experts regarding management of such net orders with the facility to generate an email invoice for the purchaser. You can come up with more extensive features like automated payment collection with regards to advanced payments, net payments, draft orders, recurring orders, etc.
If your clients comprises both retailers and consumers, then consider creating separate online interfaces to serve both genres effectively. With regards to your eCommerce store, talk directly with expert web developers rather than relying on any freelancers – it can prove to be a double expense for you.    
Where Can You Find Prospects For Your Wholesale Business?  
Creating a wholesale channel and investing shedloads on it is of no worth unless you have genuine retailers to deal with. There are hoaxes you need to save yourself from. Let's see where you can look for prospective wholesale clients.
Online Web Development And Marketing 
Even customers can find you before retailers. How? You can hold authority for your product in the market by introducing a full-fledged online store and best digital marketing practices. If you are able to create goodwill for your brand, then retailers from your niche will certainly be willing to carry your product in the market. 
Attending Trade Shows
There are several online business ideas to pursue, in all, trade shows remain constant in finding genuine clients. There are specific trade shows for almost all the business categories. You need to get to the tradeshows to make connections with retailers. This often requires you to travel to different locations giving you the opportunity to travel as well. We often don't know where to search for retailers? At trade shows we don't have to search for retailers, rather they are searching for us. 
Registering For Dropshipping Or Wholesale Marketplaces 
Apart from having your own eCommerce store, you can get your products registered on other online supplier marketplaces like Global Source, TradeIndia, eWorldTrade, etc.
Also, dropshipping is a full-time business for most retailers, leaving such a percentage can prove to be a disadvantage for you. Dropship your manufactured goods for retailers in your local market. Discuss dropshipping and its benefits with Vervelogic.    
Associating With Complimentary Brands
Being a wholesaler you do not need a pillar-tall clientele list – if you have it well and good. If not then a few good retailers who have a goodwill in your niche can come back to you and place larger orders again and again.
Reach out to them personally with the help of social media, phones or emails and pitch them about your lucrative deals. The brand that deals in complementary products would be a great start. For instance, if you are manufacturing soap bases, colors or essences you can pitch directly to soap makers and sellers to convert them to your long term clients.
You can get these leads from personal references, social media, online, or by conducting meetings. The best wholesale partnerships are established through personal contacts and creating a rapport of your brand in real life. Check out for some best players in your niche and reach out to them if you believe this will be a long-term benefit for both parties.  
New VS Old Wholesale Business Models 
E-commerce has changed the shopping trends for good, and in current times if you hold a wholesale business with no digital visibility, then times are tough for you.
Nowadays retailers as well as wholesalers are exponentially investing in e-commerce sales models in the effort to renovate their traditional sales channels. This has made people re-evaluate the ways wholesale traditionally worked. Creating a wholesale channel, with the right pricing strategy and proper e-commerce setup will open doors to grand partnerships and your product flourishing in the market.
Vervelogic caters to varied customer requirements and serves with customized e-commerce solutions. We are a few clicks away from listening to your requirements. 
Starting Your Wholesale Business – FAQs 
Q. Is it an urgent need to create an online store to deal in wholesale?
You can operate with a physical wholesale unit. But having a full-fledged online store will help you increase your authority and reach in your market. Moreover, it will help you with online payments, promote transparency and communicate remotely with your target audience. There are a bunch of elite benefits because of which even established wholesalers are changing their sales models to incorporate e-commerce platforms. 
Q. How much do I have to invest in my e-commerce website? 
The cost to develop an e-commerce website depends on various factors from website complexities to feature and technology integration. To have an exact cost estimation reach out today to the professional eCommerce web development company. Discuss your requirements and strategize web development with the right resource.  
Q. Which wholesale business should I invest in?
There are a number of products you can manufacture and sell – they can be as basic as tissue papers or as heavy as machine equipment. From skincare products to homemade soaps, wellness products, organic eatables, artifacts, lights, or lamps. Anything that ignites your interest and has a scope in the market is worth it.   
Q. How can I set product pricing?  
When it comes to wholesaling, keep the profit margin at least 50%. For starters double the cost of goods sold (COGS) and compare the range with that of your potential competitors. This will give you an idea of whether or not the customers will buy at that price.
(Visited 226 times, 1 visits today)