15 Best Game Hacker Apps for Android With and Without Root in 2022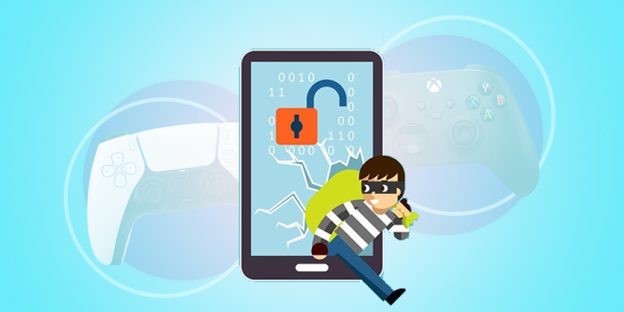 Check out the year's 15 best hacking apps for android games, with and without root access to get the best out of your favorite games.
Are you a pro gamer? Or do you wish to uplift your gaming experience? Let's find the best game hacker Android apps that you can download on your smartphone right now. Upgrade your overall gaming experience with this mobile application. This article will help all the gamers to break the barrier and look beyond the game's limitations. With these mobile apps for Android, you can customize your gaming experience and the way Gaming Android apps operate. Before moving ahead, we must understand that not all mobile games are hackable. Only the mobile apps that save their data offline into mobile devices have the chance of being hacked.
Let's get to our list of best Android game hacker apps that you must download right away to get the best out of your games.
Top 15 Best Game Hacker Apps Android With Or Without Root
All these game hacking apps are unique in their own way. They have different abilities and are ready to serve you with the best of experience. Find your perfect match with this comprehensive list of apps.
1. Xmodgames- A Great Game Hacker App for Rooted Android Devices
Xmodgames by XMG Team is a must download if you are a fan of Clash of Clans, Minecraft, Clash Royale, Asphalt 8, Mortal Combat, and more. It is among the best game hacker apps Android that hacks these online games when they become dull and difficult for you.
Features of Xmodgames
Hack games from several app developers using this app.
Get multiple mods to games like the GTA series, etc. Increase the player's capacity, improve the graphics, and more.
Automate features of different games using Xmodgames.
Interact with the profiles anonymously.
While playing, use the screen recording function to record high-resolution hacking videos or take screenshots.
Share screenshots and videos on Xmod forums.
Get premium versions of some particular games.
The app updates regul arly.
Supports all rooted Android smartphones.
Free app and downloadable directly from the official website.
User-friendly interface.
Reasons to Avoid
The bug-free version is available only for rooted devices.
Your account can be banned for performing hacking, post agreeing to the developer's terms and conditions.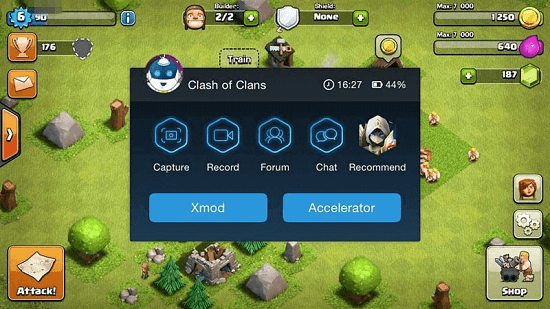 Download Xmodgames
Are you getting a gaming app of your own? Do read our comprehensive blog on How to build an Android Gaming App That Is a Huge Success to get the process done right.
2. Hacker Bot- One of the Best Game Hacker Apps Without Root
Founded by Samuel Steiner, HackerBot is among the best hacking apps for games on Android devices. It lets you find and download hacks, mods, bots, and cheats for a number of games including PubG, Pokemon Go, Call of Duty Warzone, Minecraft, etc.
Features of Hacker Bot
Comes with in-built search engines powered by Google, to find appropriate hacks, hence saving your time and keeping your device safe from potential viruses.
There are 2 free search engines- FreeFinder and ProFinder. While FreeFinder can be used by anyone, ProFinder requires a signup process for using premium and paid cheats.
Get access to multi-platform game hacking tips and tricks on this app.
Watch simple hack tutorials and also learn how the app works.
Get in-game cash, extra lives, high scores, etc.
The game cheats and hacks in the app updates regularly.
Includes only legitimate websites in the search that provide original APK mods.
Free app and downloadable from the official website.
Does not require a rooted Android device.
Reasons to Avoid
The app works only on devices with Android 4.1 or above. Hence, users with a lower version cannot use this useful app.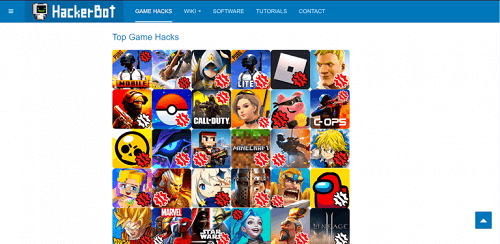 Download HackerBot
3. Cheat Engine- The Best App for Hacking Games on Android
Cheat Engine, a free and open-source memory scanner/debugger, was created by Eric Heijnen for cheating in computer games. Consistently being one of the best hacking tools for android games, this powerful app can manipulate many popular games. Earlier introduced as a software for PC, but later became available for android devices.
Features of Cheat Engine
Use this app for speed hacks, direct 3D manipulation, adding new characters, system inspection, debugs, assembling and disassembling, etc.
Change difficulty settings and debug issues of many offline single-player games.
Watch tutorials on the in-built wiki page and learn about using this app.
Access open-source codes from the official website.
The app is free.
Supports Android ARM 32-bit, Android ARM 64-bit, Linux x86 & 64, and Android ARM 7
Reasons to Avoid
The app is not as amazing as the PC version.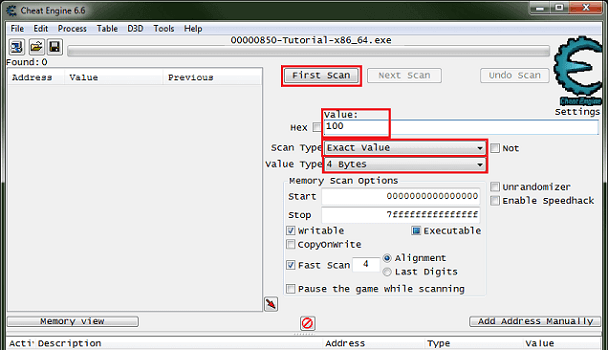 Download Cheat Engine
Do you own a gaming app but getting less than anticipated downloads? Our ultimate List of In-game Marketing Mistakes To Avoid That Can Cost A Big Monetary Setback will help you find the common mistakes you might be making.
4. NoxPlayer- The Perfect Game Hacker for Android Aames
With more than 150 million users in over 150 countries and 20 different languages, NoxPlayer is one of the best hacking tools for android games. It is based in Hong Kong, and provide smoother solution for popular games like PUBG mobile, Call of Duty mobile, and Pokemon GO.
Features of NoxPlayer
This tool is an emulator rather than an app, that lets users play the game faster and more effectively.
Emulates the same gaming experience as PC and consoles gaming.
Mocks the GPS location of location-based gaming apps like Pokemon Go.
Supports gamepad, script recording, keyboard, and multiple instances.
Reasons to Avoid
It requires technical knowledge since it is an emulator and not an app.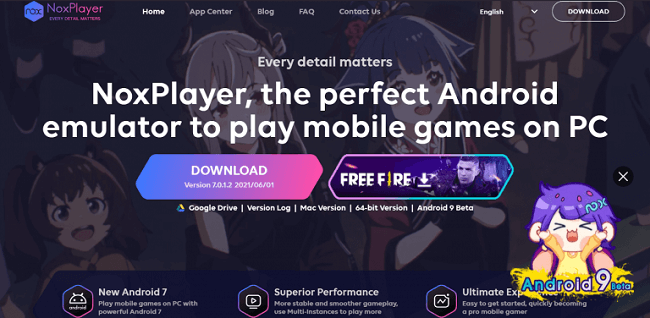 Download NoxPlayer
5. Bluestacks-  A Popular Android Game Hacker No Root
Bluestacks is a powerful android game hacker app that lets Mac and PC users to play Android games on the computers using a keyboard and mouse.
Features of Bluestacks
The app uses lower memory and CPU and enhances gaming performance.
Customize your gameplay controls and create new controls easily to play your games effortlessly.
Use advanced settings to create non-existing gaming controls.
Import and export the control settings and share them with your fellow players/friends.
Set GPS location as per the need.
Bluestacks can be rooted if required.
Free app.
Reasons to Avoid
Blustacks file system is not rooted by default.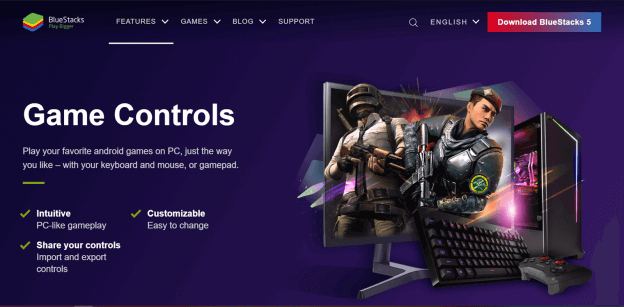 Download Bluestacks
Also Read: Best Paid Android Apps That Worth your Money
6. GameCIH- One of the Popular Apps for Hacking Games on Android
GameCIH is one of the best game hacker apps to help you play games faster without paying for the gaming apps. It is an open-source app that helps in altering both online and offline single-player games.
Features of GameCIH
Increase the speed of your games, get more coins, modify scores and get more extra lives while playing offline.
Unlock the hidden and premium features of every game with this app.
Share on the web without requiring to extract a new APK.
Free app.
Reasons to Avoid
It only supports Android rooted devices, hence you have to root your device.
Works only on Android version 4.0 and above.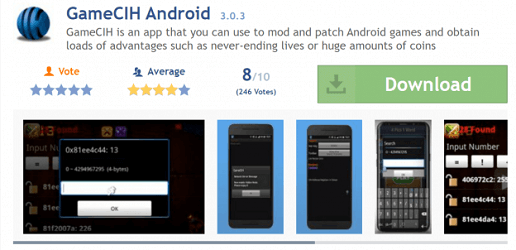 Download GameCIH
7. Lucky Patcher- An Game Hacker Android App for Root and Non-Root Users
Lucky Patcher is another one of the best hacking tools for android games rated 4.8 out of 5 stars and owns more than 1 billion downloads. It can mod Google Play Store and other system-level apps for purchases.
Features of Lucky Patcher
Use this app to block ads, modify app permissions, settings, storage, create backups, and remove unwanted system apps, etc.
Access the available tutorials to learn how to use this app.
Increase the coins and gems, and unlock premium features for all characters and levels without paying any money.
Unlock all the resources of the games including characters and levels for free.
Database of pre-coded mods is updated regularly by the developers.
Move an app or game to an SD card easily.
The app is free.
Reasons to Avoid
Supports only Android version 4.0 or above.
Takes a lot of device storage, thus making your gaming experience slow.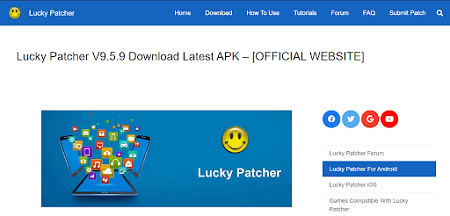 Download Lucky Patcher
Read how to stay away from the slow and sluggish mobile app development process on How To Speed Up The Game Development Process?
8. CreeHack- One of the Best Game Hacker Apps No Root
CreeHack is one of the top game hacking apps or emulators that will make all your paid Android apps and app features available for free. Apps like Carrom Pool Mod, Monster Legends Mod, TikTok Mod, and Board Kings Mod, etc. can be modified using this app.
Features of CreeHack
Hack a number of online and offline games using CreeHack.
Bypass all the in-app payment requirements.
Get unlimited points, scores, golds, coins, etc.
App size is not more than 1.6 MB.
No root access is required.
The app is open-source and free to download.
Reasons to Avoid
Works only on Android version 4.0 and above.
Does not work on online gaming apps that need to be connected to the servers to run. This is because they usually save your inventory, money, and gems o the servers, which cannot be edited using any tool.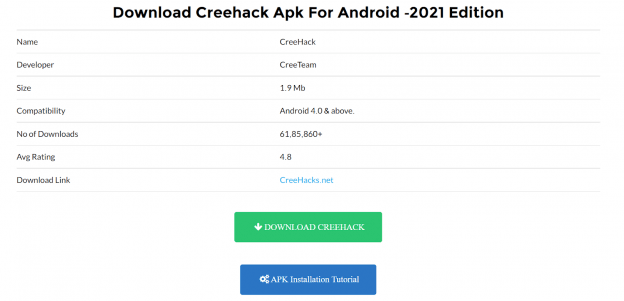 Download CreeHack
9. SB Game Hacker- One of the Favorite Best Game Hacker Apps No Root
SB Game Hacker is one of the most solid apps for hacking games on Android games. It can be used to modify both, online and offline mobile apps. Clash of Clans and Angry birds are some of the apps that you can modify using this game hacking tool for Android.
Features of SB Game Hacker
Block ads, bypass license registration, change game speed, etc.
Perform value scan, auto value type detection, hex scans, hex edits and automated detection for multiplied and encrypted values.
Make in-app purchases for free.
Use the in-built search function to easily look for things in the app.
Navigate the app to the exact area where it requires hacking and from there the selected values can be modified.
Get guidance throughout the process to use the app even if you have no prior knowledge.
The app is easier, faster, and more reliable than many other apps.
It does send any data to servers, hence keep up with your privacy and security.
It updates regularly.
Works on both rooted and non-rooted devices.
Free to download and use.

Download SB Game Hacker
Also Read: Why do you need Mobile App Gamification to Upgrade your Game
10. Leo PlayCard- One of the Best Game Hacker Apps Without Root
Leo PlayCard is yet another amazing game hacker no root app that helps you play expensive Play Store games for free. It is compatible with almost all apps including popular games like Temple Run.
Features of Leo PlayCard
Get unlimited lives, coins, and gems, increase scores, progress to higher levels, cross difficult levels, change the theme, etc.
Do unlimited in-app purchases.
Requires no rooting, which makes it easy to install and use.
Can also be easily used on non-rooted devices as well.
Easy to use and free app.
Reasons to Avoid
Requires Android versions like Nougat, marshmallows, etc.
Works best on offline games only.
Cannot be used on multiplayer games due to the regular updates on the servers.
Download Leo PlayCard
Monetising your games can be tricky. But we have got you covered with our blog on How Ads Serving In Games Bring Larger Revenue For Developers?
11. Game Killer- An Amazing Game Hacker No Root Tool
Game Killer is another app among the best android game hack no root apps. You can inject the code from the background while the game is running and modify the values on the go. This app is accessible from a semi-transparent icon after it is opened and can be placed anywhere on the screen.
Features of Game Killer
Select the game you wish to access from the list of running services, and use this hacker tool.
Perform value scans, hex edits, saving and loading of memory locations.
Besides the exact value scans, search using vague directions like value increased or decreased,
Get coins, gems, increase scores and points, keys, etc.
Use the built-in search feature to identify all the parameters that you can change.
The app is free.
Reasons to Avoid
Requires a rooted device, as it is a no-root tool.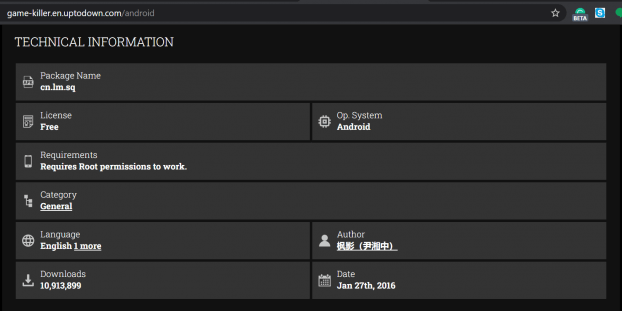 Download Game Killer
12. Game Guardian- One of the Best Apps for Hacking Games on Android
Game Guardian is a powerful game hacker android app that makes it easy to modify the content of Android video games. It has an excellent interface for gamers and supports both x86 and x64 devices. Besides it also supports PC emulator BlueStacks, and Android devices.
Features of Game Guardian
Get unlimited experience, scores, gems, gold, money, points, etc.
Increase or decrease the speed of any Android game.
Encrypt and then edit the values that do not appear on the screen.
Use the hexadecimal editor to search the number you wish to modify.
Free app.
Supports Android 2.3.3+ Gingerbread, Lollipop 5+, Android Marshmallow 6+, Android Nougat 7+, Android Oreo 8+, and Pie 9+.
Reasons to Avoid
Works only on rooted devices.
Requires prior learning of how values and other stuff works in the game.
Download Game Guardian
13. Freedom APK- One of the Popular Hacking Apps for Android Games
Freedom APK is among the best hacking apps for Android games and apps on rooted Android phones. It primarily emulates in-app purchases for $0 and get you many free things in Android phones. More than 100 games including Angry Bird, Asphalt, Badland, Candy crush, and more can be hacked using this app.
Features of Freedom APK
Hack games that cannot be otherwise hacked using simple memory editing and changing values.
Get free game cash, coins, next levels, etc.
Unlock the paid features of games on the Play Store, through fake purchases.
Also works on a huge number of offline games.
Absolutely legal to use, as it only edit phone's data and nothing else.
Reasons to Avoid
Requires a rooted Android phone.
A minimum of 512 MB RAM and Android OS 2.3 or above is required for this mobile app to work.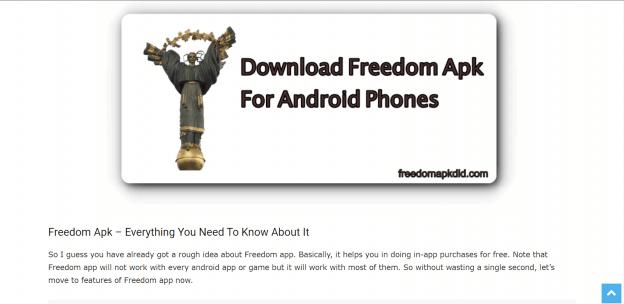 Download Freedom APK
Want a gaming app of your own? But confused about which platform to choose? Check out our blog, 'How To Choose The Right Game Development Platform?' and get answers to all your questions.
14. Bots or Macros- A Highly Useful Game Hacker Android App
Today's Android mobile games make use of automation, especially online ones. Farm money, gems, collecting daily rewards, daily quests, and using stamina on farming items, etc. becomes easy using automation. This is what a bot/macro does for you. It plays games for you and automate the daily tasks.
Features of Bots/Macros
Create bots for majority of online games on Google Play store.
Generate gold coins and gems.
Automatically collect daily rewards and play daily quests.
The app works 24/7 to allow you to progress the game forward.
Free app.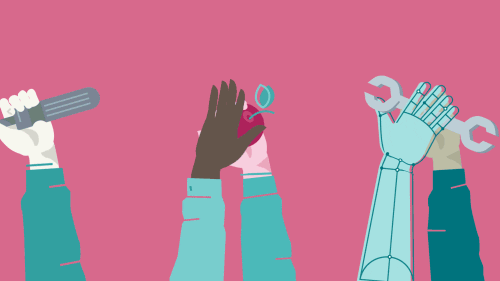 Download Bots/Macros
15. File Managers- Android Game Hacking App for Pros
File Managers such as ES file explorers or Root Explorers are among the best hacking apps for games. They let you browse, copy, paste, and modify the look of any files on the Android device.
Features of File Managers
Sniff through your game files.
Change your savegames in offline Android games.
Change game files to mod the game difficulty.
Modify ingame prices, starting money, resources and even health, etc.
Modify .db and .sql databases using PC or specifies apps for it.
Also organize your phone's data using this tool.
Reasons to Avoid
Require root access in the Android phones.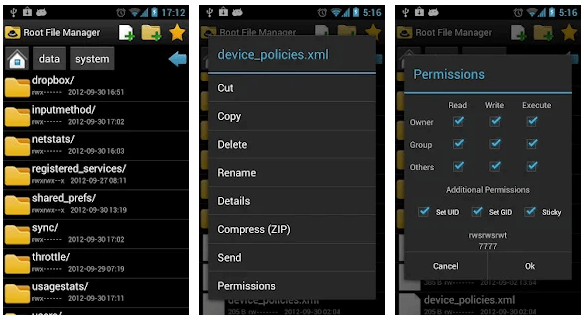 Download File Manager
Best Game Hacker Apps Android With Or Without Root: Frequently Asked Questions
The following frequently asked questions will solve your common initial queries towards the best hacking apps for games on Android devices.
Q1. Is it illegal to hack games?
Simply put, it is not illegal if you create, distribute, sell, or purchase hacks for games, unless you are hacking it to break the copyright protection of the app.
Q2. Why do people use the best hacking tools for android games?
People use hacking tools to access free hacked apps and games due to the following reasons:
Lack of time to complete the game on their own.
Make the game more speedy, accessible and engaging.
Play prank with your gamer friends.
Do the testing of the game.
Avoid in-app purchases.
Q3. What are the top 5 hacking apps for android games?
The 5 best game hacker apps Android are:
Xmodgames
Hacker Bot
Cheat Engine
Lucky Patcher
SB Game Hacker
Q4. Does game hacking apps have viruses?
As per the antivirus company AVG, more than 90% of the free hacked apps and games that are downloaded through file-sharing sites, are infected with malware. Despite of this fact, a large number of gamers are excessively obsessed with using hacks for their favorite games. Hence, their devices experience serious security threats.
Q5. How to install game hacking apps in your phone?
The following are the common steps involved in downloading best hacking apps for android games. We are taking the example of Lucky Patcher.
Download the hacking app/apk from the official website.
Once the download completes, tap to install it on your Android phone.
Open it to see the entire range of games and apps.
Search for the game that you want to hack and tap on it.
From the options that appear, choose 'open menu of patches'. Then tap on the popped-up option that appears.
Now from the half-black layer that appears, tap on 'Create Modified APK File'. Another layer will appear with many options.
Now tap on 'Rebuild the App'. Now wait till the app is rebuilt again.
Ensure that both the options are enabled or ticked and then tap to rebuild the app.
In the layer that appears now, tap on 'Go to files'. You wil be navigated to the files.
Tap on your game's name and then tap on uninstall, to uninstall the game.
Then come back to lucky patcher, choose the game you want to hack and then tap on install.
Once the installation is done, open the app and start playing.
Best Game Hacker Apps for Android: In a Nutshell
There are many ways to hack your Android game, but these are some of the best game hacker apps that you must download right now. All the game hacker apps will help you progress through the game faster and with ease. Have you ever used any of these game hacking apps? Do share your experience in the comment section below.
Keep checking back on VerveLogic Blog Page to make sure you're always have fresh information.
(Visited 32,388 times, 1 visits today)