Swiggy Business Model | How Does Swiggy Work? How Does Swiggy Earn?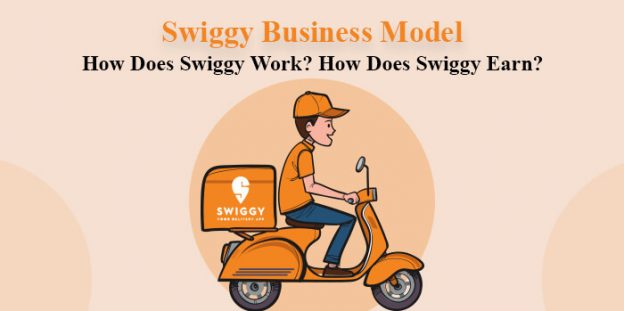 After having a tiring day at work, you do not want to lose more of your energy in wondering what to cook and then actually cook it by spending hours in the kitchen. You just want already-cooked food to appear in front of you.
Swiggy has made this possible with the doorstep service of cooked food from lakhs of various restaurants, cafes, or lounges. If you wish for it & Swiggy promises to get it on your doorstep. Am I the only one who is wondering how Swiggy got such a big success in much less time? Let's have a look at the business model of Swiggy, and how it works and makes money.
Business Model of Swiggy
The first and foremost thing about Swiggy is that it does not only list restaurants on its application but also organizes delivery partners who deliver the food within 30 minutes on demand. The business model of Swiggy is purely based upon hyperlocal on-demand food delivery business operations.
Swiggy makes use of innovative technology and concept to bridge the gap between restaurants and food lovers. It operates on a dual partnership model and hence it is also responsible for benefitting restaurants.
How does Swiggy works?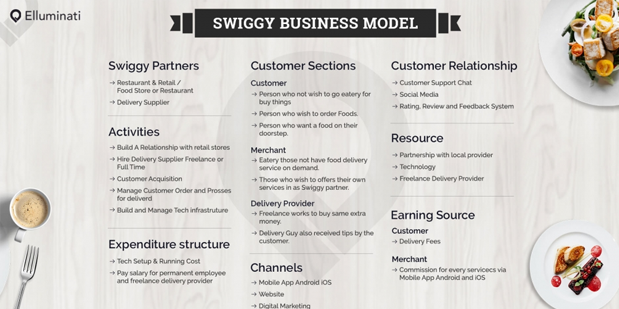 Swiggy operates through its websites as well as through the mobile application. The application is used by urban foodies to order food online from their nearby restaurants. Along with listing out restaurants, Swiggy also shows bug menus of restaurants on its application so that the foodies can choose from a wide variety.
There have been a great success and rising orders seen by local street vendors as well who cook amazing food but were not in the area of recognition since they could not spend much on marketing.
Once the customer adds products to the cart and places an order, he/she will be able to track the order. The user can also connect with the delivery boy and instruct him about the address. The address and location are anyway taken at the time of order but if the customer wants to get any information related to the order, he/she can get it.
1. Customer Segment:
The prime customers of Swiggy are the people who want to order food from nearby restaurants and eateries. People who wish to get the food delivered to their doorstep are the customers of Swiggy.
After its recent announcement, there has been an addition in the customer type. People who want to order items from groceries, electronics, pharmacies, gift shops, and flower shops are also customers of Swiggy.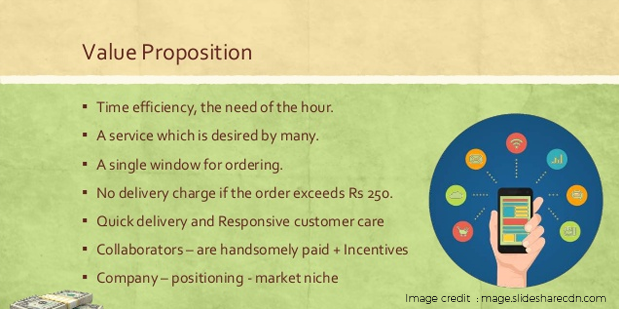 2. Value propositions:
Two of the main Value propositions of Swiggy are – no minimum order policy and an efficient online payment system. So, the people who order food from Swiggy must be knowing that Swiggy has no restrictions in terms of money for the order. You can even order a dish costing below Rs. 100. This is the main reason why it has scaled up to 14 million orders per month.
Being a working woman living out of my hometown, it became very difficult for me many times to manage food but thanks to Swiggy. It takes care of all such people with no minimum order restriction, unlike other apps which might set minimum order to Rs. 300 or more. Due to this restriction, people generally drop the idea of ordering food because the same leads to a waste of money and food if there is only one person to eat.
Other than this, Swiggy has a fantastic online payment system. It lets you pay from 8 different payment methods including Paytm, PhonePe, Freecharge, Mobikwik, Credit and Debit Cards, Sodexo Meal, Ticket Restaurants Meal & Zeta Food Card, LazyPay, and Cash-On-Delivery.
Other value propositions of the company are its fleet size (45,000 delivery personnel, 2018) and 20,000 active restaurant partners.
3. Customer Relationships:
Swiggy is known to have 24*7 prompt customer service. It interacts with you through a website, app, and social media as well. It has maintained a very good relationship with the customers so far. We all have seen people getting refunds if they user is not satisfied with the food or service.
4. Channels:
Android & IOS mobile apps, websites,s, and social media platforms are the prime channels of operation of Swiggy.
5. Key Resources:
The resources are the restaurants and shops listed on the application. For example, Keventers, Subway, and more. Other resources include technology and delivery providers.
6. Key Activities:
a. Establishing partnerships with restaurants, eateries, and retail shops
b. Managing delivery providers (full-time/part-time)
c. Marketing of services and acquiring customers
d. Management of orders
e. Management of technical operations
f. Management of payment process
g. Handling customer concerns
7. Key partners: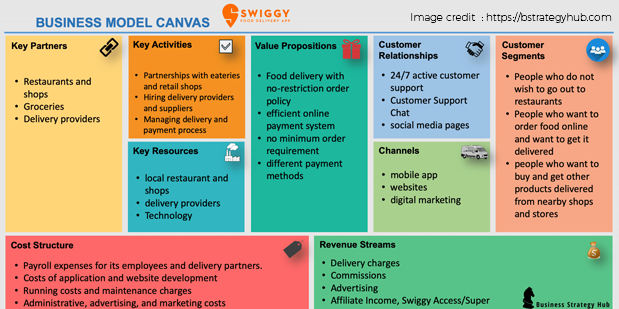 i . Restaurants and retail shops: The prime key partners of Swiggy are the restaurants and shops which are listed on the application. The stores which wish to deliver their food to the doorstep of people are the key partners of Swiggy such as Subway, Keventers, and more.
ii. Delivery providers: Delivery suppliers are the people who deliver food. They can be full-time, part-time, or freelancers who work to earn some extra money.
8. Cost Structure:
1. It has Payroll expenses for employees handling designing, development, operations, and delivery partners. Incentives and benefits are also included which Swiggy offers to restaurants. For instance, providing a commission of 5%.
2. Costs to maintain application and website development
3. Maintenance charges
4. Administrative cost
5. Brand advertising and marketing cost
6. Dispute related Returns, refunds, and other expenses
7. Kitchen base-like facility setup
Revenue Stream:
Find it in the below section.
How does Swiggy earn money?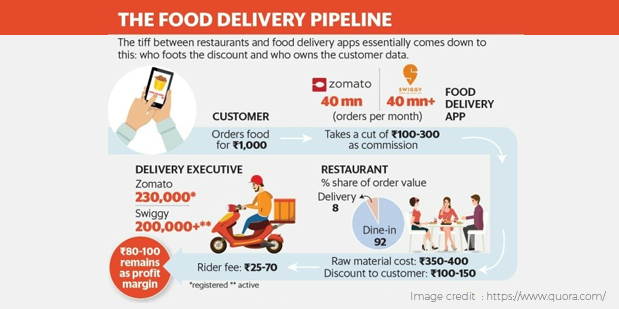 To get you the answer, we had to understand the revenue model of Swiggy. There are a number of ways through which Swiggy earns money. Talking about the revenue generated, according to the economic times "The battle for the top spot in the food delivery market, though, cost the firm dearly, with losses rising more than 93% to Rs 397 crore from Rs 205 crore last year. As per financial documents filed with the registrar of companies and accessed by the data research platform Tofler.
This implies that Swiggy earned Rs 1.11 for every rupee it lost in FY18. Swiggy's losses, however, are far deeper than Zomato's Rs 106 crore in FY18." Adding to it, "While growth in operational revenue has been stellar, the firm saw total expenses more than double to Rs 865 crore as compared to Rs 350 crore last year. The rise in expenses has come mainly on the back of the firm's increased efforts to widen its fleet, which now stands at more than 90,000 delivery executives."
Right now, there are 6 revenue streams:
A. Delivery charges:
It is charged when your order is below the minimum order value. Swiggy charges a nominal amount of Rs. 20 to Rs. 40 to the customers. The charges also depend upon high-order demands or unusual weather conditions.
B. Advertising:
There are two types of advertisements Swiggy allows. It allows the brand to show its banner ads on the website and app for its promotions. On the other hand, it also allows restaurants to show their listing above in return for some investment from their side. It's like sponsored listing that directory websites do. Swiggy charges restaurants some rates to provide them with a priority in the list.
C. Commission:
Swiggy takes a commission from all the restaurants from which orders are placed. It collects 15% -25% of the commission from each order.
D. Swiggy Access:
Not all of us know, but Swiggy has come up with a cloud kitchen concept according to which it provides kitchen spaces to restaurants in a particular area where its chain does not operate. According to a source, "Expecting around 25% of revenues in 2 years, Swiggy expands its cloud kitchen model to include 30 restaurants onboard with 36 kitchens to four new cities."
E. Swiggy Super:
Swiggy Super is a membership program offered by Swiggy to its customers according to which there is unlimited free delivery on Rs. 99 above orders. If customers subscribe to this program, they don't have to pay surge pricing during excessive demands.
F. Affiliate:
The company has established partnerships with some financial organizations such as Citibank, HSBC, and ICICI Bank. It earns money by selling its credit cards.
Due to its unique features and great customer service, it might soon receive a  competitive advantage over other such models and increase its already increasing customer base. Do not forget to mention in the comment box what is the latest feature of the application you like the most.
How much does it cost to make an app like Swiggy?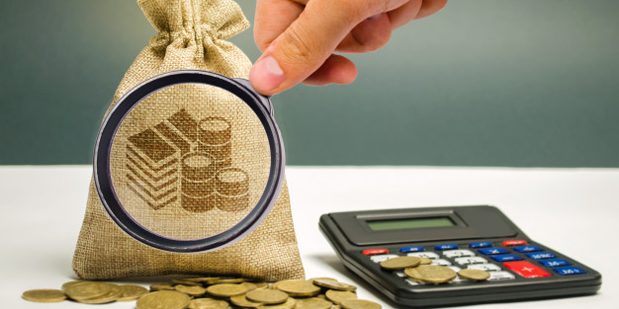 With the boom in technology, Mobile App Development has become a major part of e-commerce. Be it a food delivery app, banking app, or any other app, for businesses it is very crucial to get an app developed so that people can access what they have to serve. Generally, when it comes to app development, a variety of factors determine its cost such as:
-> App Size Cost
-> App Platform Cost
-> Data Collection Cost
-> App Developer Cost
-> UI/UX Design Cost
-> App Testing and Marketing Costs etc.
The money invested in the above-mentioned functionality and features varies from business to business. However, there are app-developing companies that offer services as per the budget of the client. Keeping in mind the current scenario of app development for both Android and iPhone users, the price charged by us ranges between $20,000-$35,000. Also, the number of hours invested to develop a highly efficient app can be 600-800 hours.
Future of Swiggy
Swiggy was the first who came with urgent food deliveries for 30 minutes.
It has a separate ghost kitchen, named Swiggy Access that prepares food and private exclusive label for its users instantly.
Swiggy offers in its mobile app the schedule food feature, to place an advance order for a maximum of 48 hours. Initiated in Banglore, now expands to different cities like Kolkata, Delhi, and Mumbai. This increments food deliveries from 8% to 25%.
As more people are relucting for hygenic solutions Swiggy is moving its meal towards Organic food.
The future that Swiggy has planned is esteemed and very great when comes to the ground. More people hit the app and order their favorite meals anywhere. Swiggy comes with its new grocery delivery in the same in-app integration.
Hopefully, we all will soon find more feature updates from Swiggy.
Conclusion
The demand in today's market is very high for food delivery apps. An app like Swiggy is a perfect example for the business market. It has been established with an umbrella of features for users. The app is comprehensive for all ranges of people to fill their empty stomachs in no time. Users can find any pick of their favorite choice on it.
Are you a business entrepreneur, who wants to start your own dedicated resource for food or grocery delivery? Hopefully, this guide helped you with undermining the detail of the swiggy business model, how it works, and revenues. This will help you to lighten new ideas for the application and its development.
in case you want to hire an outsourcing company then we can help you out. VerveLogic can be your great partner as a mobile app development company for mobile app and web development because we have a team of experts and market experience. You can get your app or website developed at the best price possible.
Also, if you are looking for branding solutions or online marketing for your brand then you should check out VerveBranding and Verve Online Marketing today and make your brand stand out. We hope we have solved your every query regarding the app icon and how to create an amazing app icon. Let us know in the comments and questions.
(Visited 2,543 times, 2 visits today)