Pinterest Business Model Analysis | How Does Pinterest Work & Make Money?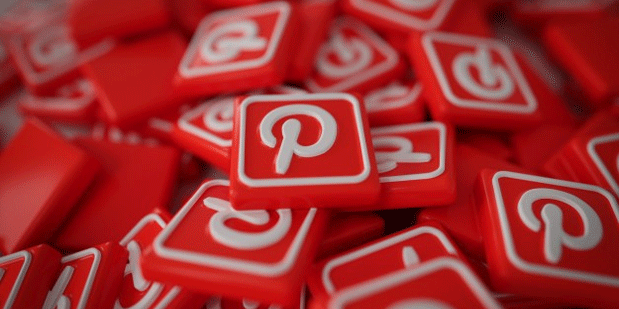 Ever wondered about the business model of Pinterest, how does Pinterest makes money or how does it work exactly? We have done a deep analysis of the model and here we are sharing the associated facts and figures.
What is Pinterest?
Pinterest is a web-based pinboard or we can say a bulletin board over which people share the images of their projects, goods, or services and simultaneously browse the images others have posted and discover new interests.  In simpler words, it is an online replacement for the physical boards that we used to have in our rooms on which we used to affix images of our interest using pins. Pinterest was found in 2010 by Ben Silvermann, Evan Sharp & Paul Sciarra. Silverman who is a former employee of Google says that Pinterest is the catalog of ideas.
It is also a social networking website on which people can interact with each other by commenting, liking, re-saving images, or even by private messaging.
On Pinterest, people generally pin images that they find on the web or even on Pinterest itself. They pin it to different boards which are used to categorize the images. Most of the images are clickable and once clicked, they open up in a new tab. For instance, Pinterest is considered a very good platform for cooking or food lovers. Here, people can browse through the amazing collection of food pictures which when clicked takes the user to the recipe.
How to use Pinterest?
Like any other social network, Pinterest lets you sign up for totally free. You just need to create an account by filling out a few details like name, gender, age, language, and country. After successful sign-up, the platform gives you a number of categories to choose from. You have to choose a minimum of categories based on which it will show you personalized pins as per your interest.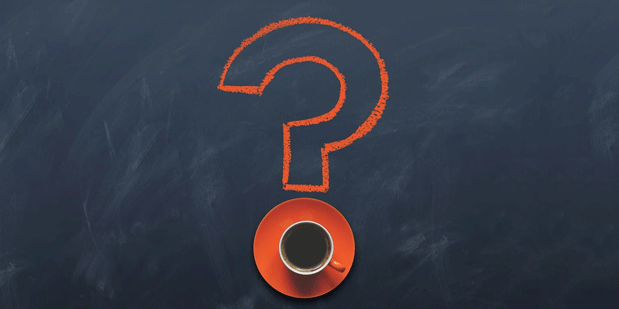 How does Pinterest Work?
It all started with Pinterest being just a graphic sharing app. Now, it's kind of a big deal by becoming an attraction for millions of users. There are two types of users on Pinterest- Users & Businesses. Users are the people who browse through a variety of pins & pin anything on their board as well whereas Businesses are basically the advertisers who aim to promote their products/services by means of amazing photographs with nicely written sales copy. Along with Facebook, Instagram, or Twitter, now businesses are also bearing the consideration of Pinterest in mind. The main aim of the platform is to connect people with the things that they find interesting.
Pinterest experienced unexpected success in the year 2013 when for the first time it surpassed email as a sharing platform and even Facebook. Most of the users of Pinterest, nearly 80% at that time were women which is surprising. We are not sure why but might be because when it started it had most of the women-oriented categories like decorating, cooking, gardening, fashion but now it is not so. Now, it has hunting, cigar and such topics which capture men's interest more than women.
Talking about the figures, according to Pinterest, it receives 200m users on a monthly basis out of which 80% used to be women but recently Pinterest stated that 50% of the new registrations are from men. With the rise of mobile technologies, 80% of the total users access Pinterest using its application.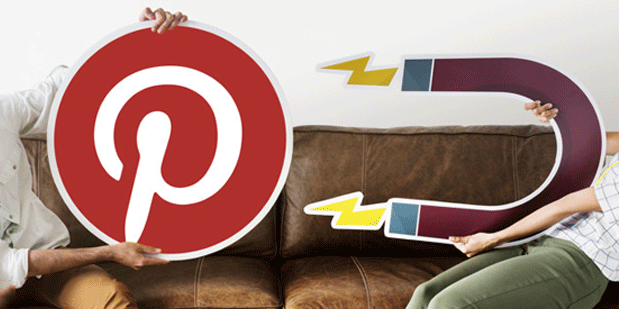 Pinterest Business Model
With a reported value of $11 billion and 200 million active users, Pinterest has already acquired a special corner in the social media sphere. Launched in the year 2010, the business model of Pinterest was designed to capitalize on the network effect. It had a lesser emphasis on making money. The company launched its very first revenue generation feature in 2013 with 'promoted pins'.  
Just like any other social network, Pinterest now has Ecommerce, content aspects, cataloging features.
Since pins make most of the foundation of Pinterest, let's know about them along with the business model developed by the company.
Pins: Pins are what Pinterest is all about. Pinterest is a catalog used to save and share pins. Users can pin images they like on the web. It happens using a browser extension or through uploading on a Pinterest website or application.
Pinboards: Pinboard is a collection of similar kinds of pins. Users can pin similar stuff under a pinboard which can be both private or public. For example, if there is someone whose major interest is cooking. He/she can pin everything related to cooking under one pinboard. It is said that public pins and pinboards have a longer retention value than normal posts on other social media sites.
Purchasable pins: Pinterest has an integrated the 'Buy' button on its pins through which users can directly buy from Pinterest without having to visit the merchant's website. The platform does not earn any kind of money from users or sellers but has introduced this feature just to give more reasons to the users to use Pinterest. The feature has been given to only those systems which are built using BigCommerce, Shopify, or Salesforce Commerce Cloud. Though, it has not been revealed yet whether Pinterest earns commission from these partners or not. The company has partnered with two of the payment gateways – Stripe and Braintree that are digital wallets for the store users.
Promoted Pins: As we have already told you, Promoted Pins are the only revenue generation source for the company. Pinterest shows advertisements in the form of pins to the users based on their interests, demographics, and other factors. A lot of businesses are making use of Pinterest for their branding and sales goals.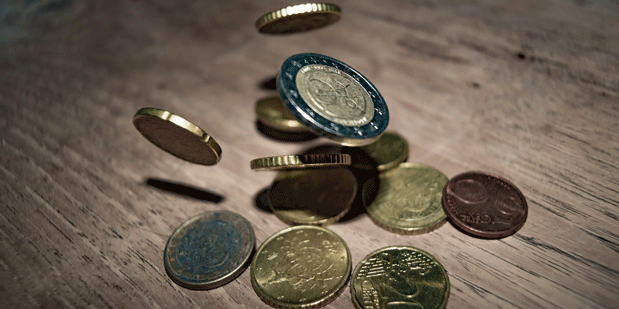 How does Pinterest make money?
Pinterest's only source for making money is through Promoted pins. These kinds of pins are shown on the dashboard, searches, and other places on Pinterest. When clicked, like any other advertisement, it takes users to the sponsor's website, application, or any other target landing page.
The promoted pins work like any other promoted content on other social media sites. The reach of these pins depends upon the bid placed by the sponsor and the bid rate depends upon the user's interest and other factors.
It is still unsure if Pinterest is making any kind of money out of buyable pins as well or not. It is sure that businesses are not giving anything in return but we can talk about the technologies to which this feature is restricted. They might be one of the sponsor types for Pinterest. Though, we would love to update you if we see any news coming in regarding this.
We feel that Pinterest is a better social media platform for users with its major focus on relevancy. It shows you the pins according to your interest. Along with this, even if you sponsor, you will be shown to the users who will be highly interested in the products/services you provide which ultimately increases the click-through rate. Pinterest is one of the fastest-growing websites with a 50% growth rate every year.
Tell us more
If you think we have skipped on any of the important information, please write us in the comment box along with the source so that we can include those valuable points.
Also Read: Whatsapp Business Model: How Does Whatsapp Work And Make Money?
##  How does Amazon Work: A Look into Amazon Business Model and Revenue Analysis
## Facebook Business Model: How Does It Work & Earn Money?
(Visited 374 times, 1 visits today)