How Does Facebook Business Model Works & Earn Money From It?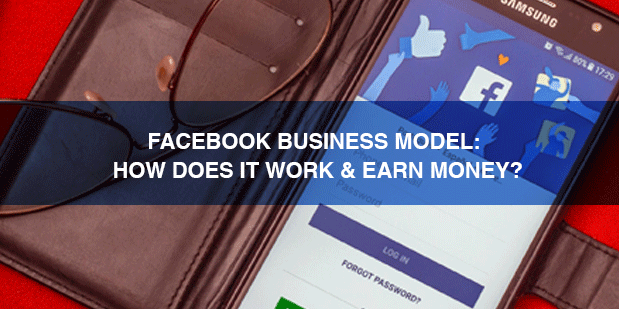 Facebook has gotten a picture of a staggering rise in revenue despite facing unexpected challenges last year. With the support of over 1.96 billion active users at present. Facebook is set to break all the records set by prominent digital platforms so far. Mark Zuckerberg, the founder, and CEO of Facebook said in a press release, "Despite facing important challenges, our community and business are off to a strong start in 2018.
We are taking a broader view of our responsibility and investing to make sure our services are used for good. But we also need to keep building new tools to help people connect, strengthen our communities, and bring the world closer together."
Unexpectedly, there was a 1.43% increment experienced in penetration rate from 2020 by Facebook.  Also, the company has earned revenue from advertisements is $82.4 billion and overall revenue in 2022 so far is $84.4 billion.
These should not be astonishing figures for you if you are a daily user of Facebook. On average, Facebook is browsed more than five times by students/working people to stay updated on posts by their friends, family members, and favorite brands. It is not just confined to this section, but nowadays business owners are also taking a special interest in Facebook due to it being a prominent business advertisement & promotion platform. If you have ever wondered about the Business Model of Facebook or are intrigued by How Facebook earns money or How Facebook Works, here is a complete account.
How Does Facebook Work?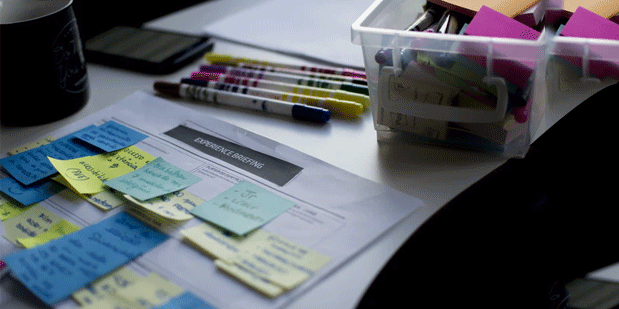 It was an era of Orkut back in 2008 when it was one of the most visited websites in India and Brazil. There came a time when people started switching just like you! Switching from Orkut to Facebook! Yes, it did happen to all of us.
Let's talk about how it all started. Facebook was launched by Mark Zuckerberg in 2004 way before mobile apps came into the picture. The main target of Facebook was college-going students in the US. People just needed to fill out a registration form for which a valid email address was mandatory. Slowly and steadily, Facebook became the social media king by covering almost all countries and over almost 2 billion users.
You need to fill out certain fields on Facebook to make use of its hundreds of exciting features. For example, Facebook asks you about the place you live in, the company you work for, your interests, and more to show you the 'People you may know. It is a great and aiding feature as Facebook is all about social networking and you never know. One day you can meet your fifth standard pal on Facebook with whom you had already lost connection years ago. Let's take a close look at the crucial features.
Facebook Wall
It is the landing page of Facebook after you login into your account. Here, people write stuff, post pictures/videos, check in, and do many more activities. Earlier, the wall used to show posts in chronological order but now it shows according to popularity and relevance. Facebook has evolved a lot over years.
There was a time when we used to see status updates from friends and it was a 60:40 ratio between text updates and picture updates. Very few used to come up with videos. But the past few years are more about promotional videos. Either, you directly see the sponsored posts or the posts that have been shared by your friends. People now prefer less to make their own updates and more to share others'.
On the other hand, businesses are perceiving a great opportunity on social media, mainly, Facebook for the promotion of their new set business or old business running in loss. There are millions of pictures and videos being shared by businesses on a daily basis which pays Facebook to show them as Ads or elicit people to share the same.
Some of the current prominent features of the Facebook wall include sharing statuses, photos/videos, activity, tagging, check-in, Live video, GIFs, watching parties, Playing with friends, Asking for recommendations, seeing story updates & posts by friends, Top picks on the marketplace, suggested friends and advertisements.
Notifications
Sending notifications is another big responsibility of Facebook. It keeps you updated on who has liked your post, commented on it, or shared it. Not confined to this, it also lets you know if someone has tagged you, today's birthday likes on your page, app/game invites, and everything that might concern you. But for the past some time, Facebook might also sent you some notifications that might not concern you like 'XYZ friend added a new photo'. We are talking about just push notifications here.
If you are a Facebook desktop and mobile user, you get three types of notifications: Red alert, email, and push. Red alert notifications are the ones that appear with a red bubble and number over the head icons shown on your wall. Email notifications are the updates you get via email while Push notifications appear when you are not active on Facebook so that you can engage again with your friends.
Messenger
Earlier Facebook had an integrated tab to see the messages but now it has a dedicated app for the same which is for instant messaging. Along with Facebook messages, if you allow, it also syncs your phone's text messages. A messenger comes up with the message requests you have along with the messages you have received from your friends. It also shows you the stories of updated friends.
There is no sponsored tab so far but we can predict its presence in the future. In addition, Messenger lets you update your story or wave to active friends. You can even search for friends by their names and start chatting. It also lets you add contacts by scanning code, and inviting, or requesting friends. Then, there is a tab through which you can discover businesses or games which is rarely used by people. For example, right now, in my Messenger, I can see a featured post by HDFC Bank under the business section of Discover.
The other exciting features include creating events, browsing through the marketplace, uploading stories, and more.
How Does Facebook Earn Money?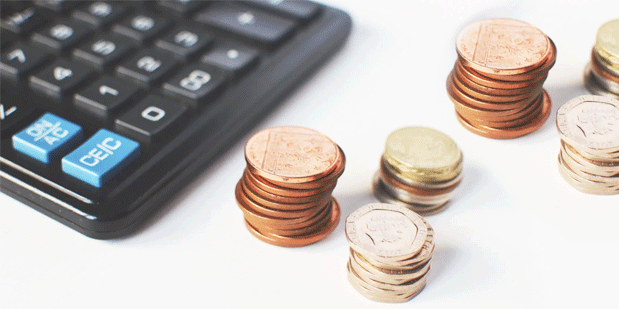 As we all can see, the prime source of revenue for Facebook is Advertisement. It allows advertisements over the Facebook wall, Instagram, stories, Messenger, and all the possible places. Facebook has not yet included some membership levels that other applications have through which they get a monthly or yearly membership fee. Another source of revenue is the in-app purchases of virtual goods for which it gets a commission.
There are various types of ads on Facebook including Ads from local vendors and sponsored ones. Suppose, you are searching for something over Google or visited some sites to purchase a particular thing. If you leave it unpurchased then Facebook might show you the same thing on your wall.
You might wonder at that point how come Facebook knows your history. The reason is the browser that you were using, saved your search as cookies, and shared it with other apps to show you sponsored related to that only. Facebook is also planning to include ads over frequently visited groups which can become the next source of revenue for the giant.
Talking about last year, Facebook generated a revenue of about $84.4 billion which means around $4 million every month. Before the year 2017, Facebook was dependent upon majorly Advertisements, In-app purchases, and very less on selling VR devices. After 2017, it relied heavily i.e. 84% on advertisements so we can think that it is all about Ads. Still, it owns a platform that is absolutely Ad-free. It is also heard that we might see sponsored stories on Whatsapp as well after some time.
Nowadays, most businesses are considering social media, majorly Facebook and Instagram for branding and sales of their services/products. A business might lose 30% of its potential customers if it does not exist on social media. Gone are those days when Facebook was all about Branding, now it is raising figures for a lot of businesses that do the advertisement and marketing accurately. There are a number of reasons why you should include Facebook advertisements in your marketing strategy.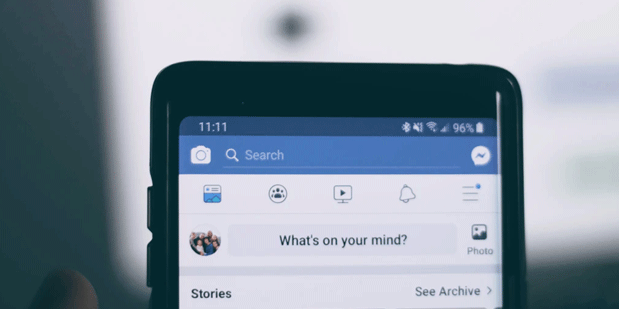 1. People spend most of their time on Facebook or Instagram.
2. The organic search on Facebook is almost dead so you cannot expect results until you spend on advertisements.
3. Facebook is kind of a big deal with 1.96 billion active users.
4. When you share the content on your business account, Facebook Ads help you amplify its reach.
5. It offers you fantastic targeting. You can target users on the basis of Gender, Age, Interest, demographics, behavior, and more factors.
6. Remarketing is another exciting thing on Facebook through which ads can be shown for your business to people if they have made a visit to your website, used your mobile app, or given you their email address.
7. Through this, you can turn your visitors into customers.
So, if Facebook is charging you that much, it is offering you more than that.
Facebook Business Model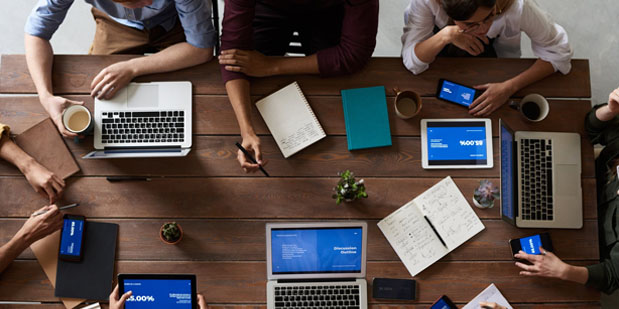 The concept of Facebook is a little different from most firms. While other companies focus on generating revenue, it focuses more on collecting data. It has introduced status updates, picture sharing, check-in, and more features to know more and more about you. Even though Facebook does not consider it, any company would be willing to have this large data about users in return for a handsome amount. By enhancing its features, Facebook encourages users to share about life and happening.
If there is someone doing Bungee jumping for the first time, the first platform, he/she would choose to share his/her experience on would be Facebook or Instagram which is also owned by Facebook. Nowadays, we can see video reviews shared by people on Facebook of movies, events, and shows. It has become the biggest platform and first choice for people to share their views and experiences.
If we go back in time, TV commercials or hoarding used to be a major source of advertisement where the former cannot be afforded by new brands or low-budget businesses. Facebook ads are most useful than those as these ads keep you more informed about users. You will know their likes, dislikes, opinions, choices, and more things which will create feedback that can be used for your future marketing.
Key partners: TV shows, advertisements, News, Articles
Key Activities: Web & App development, Maintenance, User data management, Game development
Key Resources: Network, Platform, Technology.
Value Propositions: Publish brands and companies, connect people across the world, Daily activities sharing, Play games, Communication with connected people
Customer segments:
-A person who wants to connect with other people and know about them, simultaneously keeping them updated by sharing views and experiences.
-Businesses that want to promote themselves
-Users who want to play games
-People who want to buy and sell products via the Facebook marketplace.
Channels: Website, Internet, and APIs
Cost structure: Development, Maintenance, Marketing, Platform, Client servicing
Revenue Streams: Advertisements, Games, Promoted posts.
By this time, Facebook has become very popular among both individuals and businesses. Businesses can make rich use of Facebook by promoting their brands and with a blink of an eye reach millions. To take advantage of Facebook's promotional capabilities, you need to target your potential customers very carefully. If it is not done properly, it might turn into the biggest loss for you.
Last Words
While many of the giants are taking advantage of monthly or yearly subscriptions, Facebook is not even blinking an eye at it. It clearly talks about the aim of the founder which has always been all about connecting people to people and now, businesses to people as well. Now, with Facebook, Whatsapp, and Instagram, we are really looking forward to seeing what is next on our minds Zuckerberg. With such two big acquisitions, we can understand that the founder hunts down all the competitors who try to lock horns with him. It is simple if you can't beat it, acquire it!
VerveLogic can be your one-stop solution for mobile app development and web development because we have a team of experts and market experience. You can get your app or website developed at the best price possible.
Also, if you are looking for branding solutions or online marketing for your brand then you should check out VerveBranding and Verve Online Marketing today and make your brand stand out.
Also Read: Whatsapp Business Model: How Does Whatsapp Work And Make Money?
##  How does Amazon Work: A Look into Amazon Business Model and Revenue Analysis
(Visited 89 times, 1 visits today)