Whatsapp Business Model : How Does Whatsapp Work And Make Money?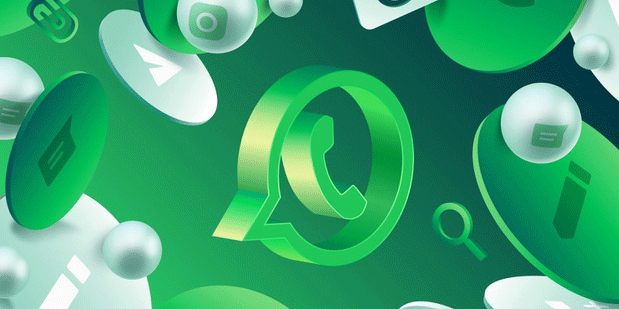 We all know the founder of Facebook but very few of us are aware of the masterminds behind the inception & success of Whatsapp. The Founders of Whatsapp, Brian Acton & Jan Koum, saw a huge future in the creation of an IM app. It could save users from spending a lot on costly messaging services. Once upon a time, both the founders used to work for Yahoo! and applied for Facebook but their application was rejected. It is ironic that some years later the number of Whatsapp users was very near to Facebook's and it was the time when Facebook acquired it for $19 billion.
The journey started with naming the application after a common phrase "What's up". After the founders managed to convince 5 Yahoo! Colleagues and one Russian coder, the app was launched in 2009.  The logo was designed by the founders themselves but the initial programming work was outsourced. In the year 2009, the Apple app store was new but the founders saw a lot of potential in it for the growth of the application. With immense success, you might be wondering what must be the Business model of Whatsapp, How Whatsapp makes money or How does Whatsapp work.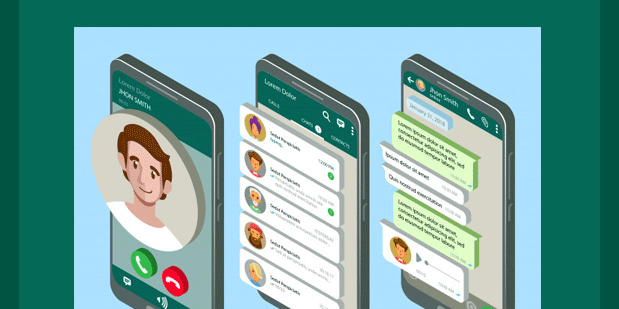 Whatsapp Business Model: Key resources, Activities & User Base
A. Customer Segment:
Jan Koum, one of the founders, had come from Ukraine and realized a big problem of not being able to remain connected easily with family and friends. Whatsapp had worked as a solution to this big problem. Whatsapp lets you connect with your family, and friends and share unlimited texts & pictures. So its customer base is made up of all the people who want to connect with each other for personal or professional purposes.
B. Key Resources:
The proprietary software platform of Whatsapp is its major key resource. The developers, marketing, and PR team make a huge part and Sequoia Capital's investment is also a key resource for the company.
C. Key Activities:
Whatsapp has always been focused on the single motive of being the best Instant messaging app. It has not diverted from its aim to enter any other major media or activity. Due to the same reason, it does not take any kind of advertisement applications, even from big brands. It encouraged zero usage of conventional PR and advertising strategies.
D. Key Partners:
Whatsapp involved itself in tying up with over 50 carries across the world. The app used to come pre-installed on a number of phones. The association of the company with Sequoia Capital is assumed to be a big uplift in its success and further development.
E. Revenue Stream:
It is the most puzzling thing about Whatsapp. It has a lot of ways to run its revenue stream but it has always given importance to the user experience. For iOS users, Whatsapp has a yearly membership fee of $0.99. Though after getting acquired by Facebook, more ways have been planned to monetize the platform that we discuss in further sections.
F. Client Relationship:
The customer relationship of Whatsapp is a self-service. It gives you answers to Frequently asked questions and you also have the option to get assistance by emailing support. From the time I have been using Whatsapp, I never got any chance to avail myself of this service in years which depicts that it is very much automated in nature.
G. Cost Structure:
There are expenses to Whatsapp just like other startups such as cost for organization arrangement, furniture, setup, server utilization, utilities, programming authorizing charges, etc. With just 32 engineers, it is able to support 450 mn clients.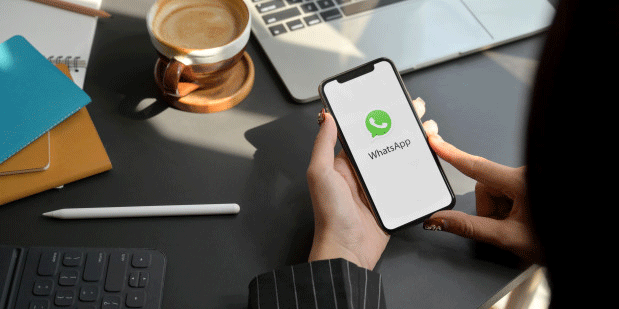 How does Whatsapp work?
Firstly, Whatsapp was launched on Apple's app store in 2009 on Blackberry phones two months later. Now, after 9 years have passed, it has become very difficult to find even one person without Whatsapp. Whatsapp started off as just a messaging app with which you could send unlimited threads to your peers without having any kind of message pack. Only an internet connection and a phone was needed to send out and receive messages.
A software engineer named Rick Reed at Whatsapp explained that Whatsapp does not link two devices, instead, sends messages to a server of the recipient, and then the message is sent to the device by the server.
At that time, messaging was one way with emails and texting. Yahoo messenger used to work only on computers while BBM was restricted to Blackberry phone users. Whatsapp had come up with a motive to change the way people communicate. Since there was no competition as such, Whatsapp had a big ground to play. In December 2009, people could send photos and videos.
Now, you can even send documents, share locations and enjoy many more features. You can enjoy video conference calls as well which is one of the exciting features it has come up with. Have a look at the newest features below.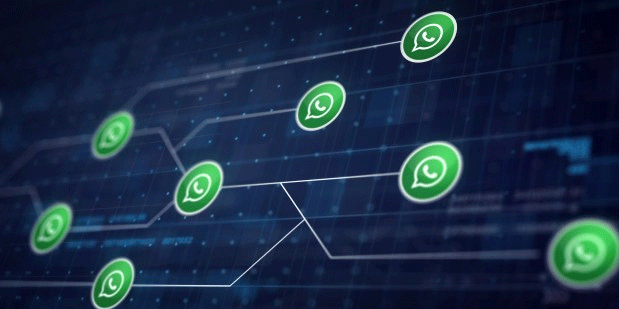 Newest Features of Whatsapp in 2022
1. Whatsapp Business app for iPhones:
After spending a significant amount of time in testing, Whatsapp has finally made the Whatsapp Business app available to iPhone users in seven countries including India. It is mainly targeted at small and mid-sized firms struggling to get instantly connected with their prospects. Whatsapp Business is available to Android users for the past year. It can be downloaded from the app store.
2. Whatsapp Tipline:
"Checkpoint Tipline" has been introduced by Whatsapp to check if the news forwarded is verified or fake. People can submit information to the Checkpoint tipline (+91-9643-000-888) and after verification, it gets classified as True, False, Disputed, Misleading, or Out of Scope.
3. Improvement in Whatsapp PiP mode:
Whatsapp has come up with an update in February 2019 to provide web users the ability to utilize Picture-in-Picture mode for almost all video links with support for YouTube, Facebook, Streamable, and Instagram links introduced.
4. Reply privately feature:
Whatsapp has come up with a new feature for iPhone users in the first week of 2019 through which they have become able to reply privately in Whatsapp Groups. It has also given them the ability to photos & videos.
5. Biometric authentication support:
iPhone v2.19.20 users are able to use biometric authentication allowing users to lock Whatsapp by deploying Touch ID or Face ID.
6. Stories and Privacy:
You can easily put your status just like Facebook and Instagram on Whatsapp now. With the status privacy feature, you can hide your story from the people you do not want to see. These stories last for 24 hours until you take them out before that. You can also reply to other people's statuses from the status section.
7. React and Reply:
You can easily give a reference to the previous message if the conversation got along but you need to add something. You just need to swipe right the message you to give reference to and type your new message and send. Als you can react to the messages with suitable emoticons according to the situation.
In What Way, Does Whatsapp Make Money?
We are well aware that for a non-e-commerce app, advertisement is one of the few mediums from which it can make money but Whatsapp is ad-free to date. The founders did not want to make the app messy with advertisements, instead wanted to serve the best user experience.
The only source of income for Whatsapp was the yearly fee of $1 that is used to charge its Android users. In some countries, it was free for the first year. This was considered a loophole though as people from other countries used to change their country selection in the app marketplace & download free WhatsApp.
Initial Stats
Initially, Whatsapp got funding from Sequoia Capital which invested around $8 million for over 15% of shares. in February 2013, Sequoia again invested $50 million seeing the success of the app.
There is a very interesting story connecting Sequoia and the current owner of Whatsapp which is Facebook. When in 2004, Zuckerberg was planning to give up on Facebook, he was searching for investors. Sequoia contacts him but he did not show much interest because he was already linked with Sean Parker who faced a big loss after Sequoia invested in one of his ideas. Zuckerberg thought that it would not be liked much by Sean.
Now that, Whatsapp is acquired by Facebook, Mark Zuckerberg has to pay $6.4 billion to Sequoia a 40% stakeholder of the messenger WhatsApp. It dropped a lot of jaws when a small company with 50 employees was acquired for $19 billion.
The founder of Facebook claimed that it is the only app that has a user base nearly equal to Facebook.  About the monetization of an app, Zuckerberg said, "Once we get to being a service that has a billion, two billion, three billion people one day, there are many clear ways we can monetize".
What would be the Future of Whatsapp?
Whatsapp is currently missing in some of the huge markets like Japan, China, and Korea where WeChat is massive. The acquisition is not the only solution here. It is lagging because of the ideologies of different nations. But still, if Whatsapp is covering a huge country like India then there is a great scope for its bright future.
A number of companies are seen to have partnerships with Whatsapp to offer customer care to their clients. A strategic partnership can open the doors of monetization for the app. Facebook might consider including sponsored stories on Whatsapp like they do on Facebook itself and Instagram. If Whatsapp has survived so many years without adding Ads then it can survive very well in the future as well. If you are attracted to the facts and figures of the giant messenger Whatsapp then keep coming as we are planning to bring more feeds for you.
Lastly
VerveLogic can be your one-stop solution for mobile app development and web development because we have a team of experts and market experience. You can get your app or website developed at the best price possible.
Also, if you are looking for branding solutions or online marketing for your brand then you should check out VerveBranding and Verve Online Marketing today and make your brand stand out.
(Visited 225 times, 1 visits today)