Trivago Business Model: How Did Trivago Start & How Does It Work?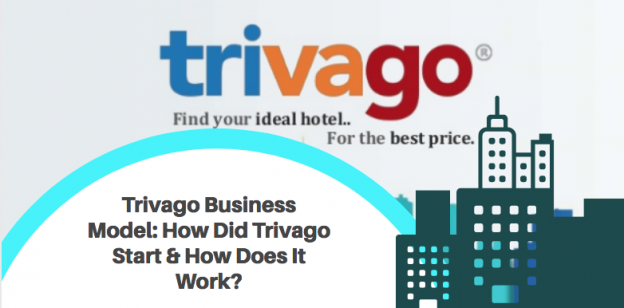 Am I the only one who gets the picture of Abhinav Kumar in my mind whenever I think about Trivago? Trivago is all about the amazing things he comes up with in that advertisement. Trivago is basically a meta search engine for hotels which connects the user to a number of travel agencies such as MakeMyTrip, Booking.com, Yatra and more. If you are a traveler then you must be knowing that Trivago makes it very simple for you to compare the cost and book a particular hotel from where it can booked at the cheap most price. How does it work? When you reach the landing page, it takes some inputs from you like destination, check-in check-out dates and type of room. Once filled, it takes you to the listing of hotels where only those OTAs are shown which offer cheapest cost.
According to Trivago, "Net income in the first quarter of 2019 was €7.8 million, up by €29.6 million, compared to a net loss of €21.8 million in the first quarter of 2018."
Why and How Did Trivago Start?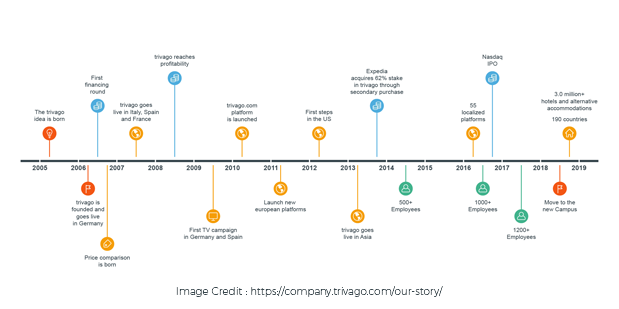 90% of the people now prefer booking hotels in advance but it was not many years ago, when people used to roam in the city and look for hotels. If it used to be a city of their frequent visit then it was pretty much fine but talking about a new city, there were certainly a number of issues- You did not know about the staff, service, rooms etc. With the inception of websites like Expedia, Booking.com, Orbitz, it became easy for the people to make informed decisions about hotels and even taxi, flights and many things related to their journey. These sites definitely came up as a bliss for the people as they could know every single thing about the hotels before they book or check in. The users went on increasing from hundreds to thousands to millions. Looking at the success,  Malte Slewert, Rolf Schrömgens and Peter Vhotelemeier in the year 2005 started a hotel aggregation site and named it Trivago.
Trivago started in Germany and started growing into different markets. From big online travel agents to small ones, they took all of them under one umbrella. It accomplices over 150 OTAs to serve the ongoing requirements of the visitors. With its consistent efforts and great user experience, it now gets a traffic of 120 million per month.
Trivago Business Model: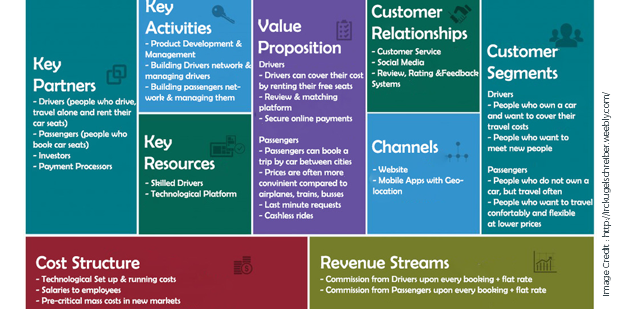 Customer segment: Customers are fragmented as Partners and Guests of which partners are categorized as Hotels, Online travel agents and Media whereas Guests include Travelers.
Value Propositions: There are four value propositions on which the model is based.
1. Accessibility:
Accessibility has been given to the customers who are free to contribute towards website's content like adding descriptions, brand profiles and more.
2. Customization:
It has been offered to the hotel brands who can customize their profiles for brand individuality.
3. Convenience:
The platform offers convenience to the users who can look for a lot of options and can also narrow down results with the application of the hundreds of filters.
4. Brand/status:
Trivago calls itself "World's largest search engine" with taking together 250 booking sites and over 100 hotel chains amounting to nearly 1 million hotels in 190+ countries. It gets 120 unique visits in a month which indicates that it is getting immense popularity among users. It has set itself as brand which is one of the topmost choices for travelers.
Channels: The main channel for users is Trivago's website whereas it approaches brands through it sales team. The company is involved in a heavy advertising over social media platforms and television.
Customer relationships: Trivago is completely automated in nature and hence there is very limited or no interaction of users with the team. The FAQs over the site answer most of the questions while personal assistance can be received by means of email support.
Key Partners: There are two types of partners. One is Affiliate kind of partnership according to which the company has links with third parties on whose platform it is promoted. Commission is paid as per the clicks. Apart from this, there are quality test partners which is based on an amazing concept. There are some hotel quality testers who book hotel from Trivago, complete their stay and provide feedback to the company by means of a questionnaire. Then, there is an incentive payment released through Paypal.
Key Activities: Trivago bridges the gap between hotel brands and travelers. The platform has website and mobile application.
Key Resources: Trivago's key resources are its skilled employees and informational database. Along with this, as a startup there is a dependency on financing from investors raising $53.8 million in December 2010.  
Cost Structure: The biggest cost driver is sales/marketing whereas others include transaction expenses, operations and customer support.
Revenue Stream: There are two means with which it earns.
A. Listing revenue: It is the listing fee the company gets from the Online travel agencies.
B. Service revenue: It is the cost paid by hotel brands to get their visibility maintained on the portal.
With Trivago, it has become possible to book an ideal hotel at the cheapest cost. Almost all the hotels can be found on trivago. The account of the hotel needs to be activated on two or more OTAs and the website identifies the hotel. There are a number of advantages of using Trivago for hotels too including an exposure provided to them like nowhere else, rate connect through which you can drive direct bookings by advertising your official website rates on your hotel profile. Trivago offers to you, an exclusive analytics through which you can understand your market and target audience deeply for better conversion. Trivago helps you generate a great exposure along with offering you insights to the success rate so that you can accordingly plan your next action.
Do not forget to mention in the comment box which feature of Trivago did you like the most being traveler or hotel owner.
Also Read: Whatsapp Business Model : How Does Whatsapp Work And Make Money?
##  How does Amazon Work: A Look into Amazon Business Model and Revenue Analysis
## Facebook Business Model: How Does It Work & Earn Money?
## Pinterest Business Model Analysis | How Does Pinterest Work & Make Money?
(Visited 799 times, 1 visits today)