How to convert a website into an android app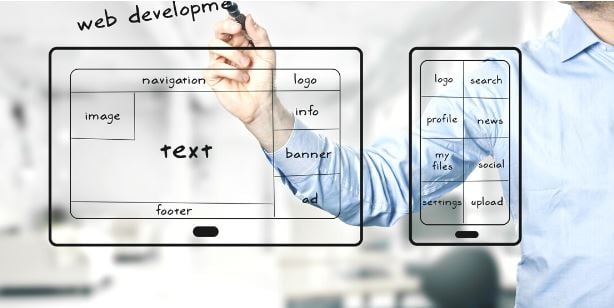 Do you have a website? That's great! But what if you are told that you can be in a more advantageous position if you had an app for your website? Or simply to put it- What if you convert your website into an android app? If you are an app developer- you would know what to do. But if you do not know this sector- It is no big deal.
Because there are companies out there with brilliant app developers and even have app building programs.
Now, what is that you are required to do is to decide on the features, benefits, and overall branding and services. Let's take a better look
1) Branding
How do the users recognize and distinguish your apps from other apps that might be a bit similar to yours? You create a brand of your app for that.
Designing logos, deciding on a proper name with keywords in it if possible, would help your app for a better ranking.
You should also focus on a witty yet easy-to-grasp description. A recent trend for android apps is having a preview video so having one for your app where you can bring forth the engaging features and benefits of your app would be great.
And all these do not need to be done by you- you can explain to your project manager how you want to brand your app and the rest would be taken on by the team.
2) Deciding On Features
Another necessity- the features of your app will define it. Some features can leave a good impression among the users.
Here are a few of them
Chatbox
This is a beneficial feature that can go with almost any app- android or not. An AI-supported chat box in your app will help your app-users with multiple aspects such as trouble-shooting or simply guiding, it can also help in taking suggestions from the users so that you can improve the functioning and features of your app.
If your app is concerned with interacting with people, you can also add the facility of in-app interaction among people, connecting people.
Registration and Login
A basic, yet important feature of an app. The process of registering and logging in should be simple, in any case, if required, the users should be able to retrieve their accounts with ease. This will not only help you to keep the records of the users but will also help the users of your app to engage with your app.
Supporting Multiple Languages
There are so many languages in India alone(about 1600), you can only imagine the number of languages all over the world. So, it is important to make your app multilingual. So that people can choose the language they are most comfortable with before proceeding further with the app. This will attract more users to your app and help to improve their experience with the app.
Offline Functioning
If your app can function offline with most of its features if not all, running smoothly- you are guaranteed of attracting more users.
Good Speed
Another necessity in today's fast-moving world. If your app is efficient and speedy, the users will have very little to complain about and that would earn you worthy positive ratings to improve the position of your app in the charts.
3) Promoting Your App
One of the best things you can do is to promote your app on your website- this will encourage the visitors to download your app.
Other platforms can be social media marketing, the most popular and efficient way of creating a buzz.
So that's all you need- you already have a website, so converting it into an app is no big deal. Think of some amazing features that you can add to your app or some amazing marketing strategies.
Read More: Vervelogic
# How to create your own Wallpaper App
# How to create your own Wallpaper App
# 9 Best Stock Marketing Apps of 2020
# 10 Best Calendar Apps for Android and iOS
(Visited 44 times, 1 visits today)