How you can Develop Uber for Trucking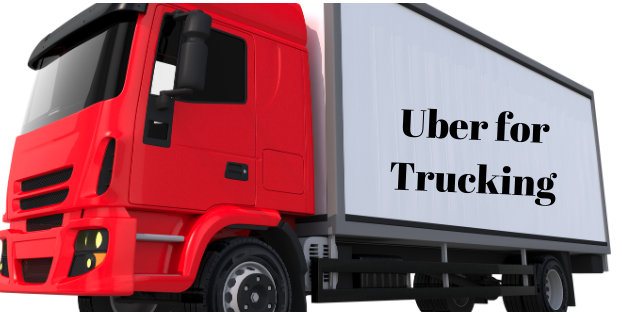 The logistic business is on the rise these days, with more & more people inclined towards online purchase the profit in the logistic business is also increasing. Even the top companies like Uber are successfully providing trucking services to the logistic companies for the ease of transportation while delivering products from one place to another. Such services not only helped expand Uber in other sectors but also revolutionized the industry as they have reinvented the way for logistics transportation by launching Uber Freight in 2017 by abolishing the middle trader for maximum profit to the companies. The other established companies like Amazon are also getting positive insights after seeing the supremacy achieved by Uber & is planning to step into the Freight business & making the transportation of products easy in the logistic industry.
The hands-on advancement in technology is helping the companies with easy freight business. It surely also allows people from outside to dive into an app solution that can help in transportation to these Logistics businesses at competitive prices. An application with a solution is decisive as these apps hold the aptness to make this industry more efficient & organized by fulfilling the consumer demands directly with the source as it cuts down the middlemen or third-party broker. These brokers take a good amount of profit from each shipment and can bump in your profit if not handled with expertise.
With the application that has a solution for Logistic companies, they can rely on you for maximum business as it saves a lot of costs that they had to pay to these middlemen, proper timings on delivery and receive shipments, increase in productivity in their business. So, an application that eases up the freight services removes the hurdles and uncomplicated the whole process with efficiency.
How Does Uber Freight Address Issues in the Transportation & Logistics Sector?
If you have used the Uber taxi service then you will know how it connects drivers to customers. Similarly, Uber Freight also offers the same experience with easy accessibility and flexibility to the logistics market. As mentioned that this application removed the middle man, the shippers can now directly connect with the carriers, the positive outcomes are fewer errors, cut down in costs at both ends, a rapid seamless process & many more. The Uber logistics also tremendously minimizes the time needed for those who require delivery & those who can provide it to strike a deal.
How to Develop Uber for Trucking?
Mobile app development for the logistics industry in the future & that is why quickly hiring a top mobile app development company for its creation would make you one step ahead of others. Once you have a functional, logical & smooth application developed by an experienced team will take your logistics team to new heights.
Step 1: Determining what kind of Logistics Application is Needed
There are two ways for developing this application as there can be two scenarios. The first one when you have your own logistics business with a fleet of trucks & you are planning to expand your business & streamlining operations with the help of applications. Second, you want to create a platform where the shippers can get in touch with the carriers without any middlemen and hassle. The Uber Freight is the second type of model as it allows the carriers to get in touch with the shippers in their area.
Step 2: Finding a top mobile app development company for the Application
This step is as supreme as yours & other businesses will be dependent on this application. You want this application to be seamless and deliver the results in the best way without any technical and in-app issues. It is one of the reasons why hiring an established mobile app development company is crucial. You might be new in this mobile app development, so you can see many options. We suggest that you go for thorough research before hiring any company for your app development.
Step 3: Validating Your Idea
After hiring the mobile app development company for your app development, the next step is to validate your idea. This involves conducting in-depth market research to see if your fits in the market and how it can be used in the current scenarios for maximum profit. This is also a crucial step as it will help you establish in the market after all you have also invested in the mobile app development for the same.
Step 4: Deciding on the Features that you Want in your Application
Firstly, you can start with a Minimum Viable Product(MVP) as it is always a wiser option to include it. You can also launch an MVP to test the app and see if it is getting positive or negative feedback. Adding some never-seen-before features also makes your app unique and makes the users captivating with its fascinating features.
Features of a Driver's Application
Shippers must find it easy to connect & locate trucks in their respective areas. You must be able to provide the list of available carriers for a shipper to choose from and notify the shipper once the shipment request has been approved by a carrier. Some of the other important features that your app must include are:
Registration & Login: It will also have a registration and login feature. It is always advisable to have easy signup and login options via email, and existing social media accounts.
List of Vehicles: This shows the availability of all the trucks in the area along with information like their number, capacity, etc.
Booking: When a cargo shipment is the main concern of the company than they usually plan & book the trucks early. With this feature, the shippers must be able to book a vehicle for later or instant use and get a fair estimation for the same.
Alerts & Reminders: This helps to remind the shippers about the date & time of this shipment. It must also consist of alerts to notify when the cargo has been shipped.
Vehicle Tracking: This allows the shippers to track the location of the vehicle using real-time tracking through the app.
Payment Options: The shippers must have different options such as cash, card, e-wallet, etc.
Features of Admin Application
This panel helps the business owner to keep track of all the goods that are dispatched as well as track the truck's location.
Dashboard: This will show the information on the carriers, shippers & vehicles, and even the information on the pending & completed orders.
Driver Monitoring: It allows to check driver's location, estimated time of delivery, products contained in the shipment, etc.
Bill Management: Ease in checking & approving invoices that come through the app.
Notification: This feature will share information like change in route, delivery location, etc.
How Can You Make Money from Uber for Trucks Apps?
Your application will be easy to use but it must ask for reasonable charges for each booking by shippers and truckers.
-> Setting it free for drivers and charge to the shippers according to the load & the distance.
-> Demanding about 10-20% payment counting from the estimated cost of the cargo.
-> You can also offer premium services like standard packages, or secure transportation.
These are the few ways by which you can establish charges or make money through this app. You have to ensure that shippers & truckers should find it suitable to use it.
Which Technology Stack is Effective for Developing an Uber-Like Apps for Trucks?

How Much Does it Cost to Develop an Uber for Truck-like Applications?
Honestly, you need a team of experienced experts for a strong and fully functional application for your business. A top mobile app development company that has developers, Project managers, iOS developers, web developers, front end & back end developers, UI/UX designers & quality assurance experts for a seamless process. This can also take around 4-6 months for such an application to get developed so the cost will depend on the company but it is not going to cost more.
Popular Post: How Much Does it Cost to Develop a Tow-Truck Booking Application
Bus Ticket Booking Softwares Development Cost & Key Features
Logistics & Transportation Mobile App Development Cost & Features
(Visited 54 times, 1 visits today)