Top 28 Educational App Ideas For Startups in 2022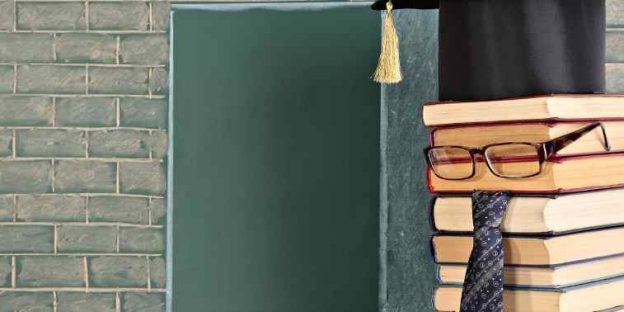 A lot has changed in the period of two years (since the first COVID-19 outbreak). So many industries have shifted online for the sake of safe and remote working and the education sector is no exception. Remote learning and teaching culture have given rise to various educational app ideas that are making it even more convenient for the students to stay home, stay safe and learn. Though good old school and coaching days will always be missed, technology in the hands of some insightful minds has turned the tables to completely transform the traditional ways of learning by introducing full-fledged online e-learning platforms.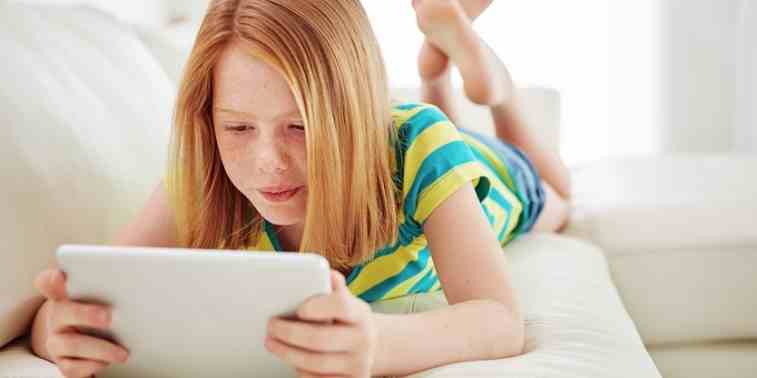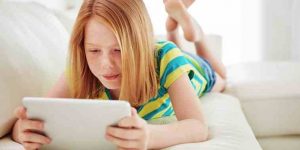 Why Educational Apps?
Remote learning and educational platforms have made it easier for people to purchase certification courses from prestigious domestic and overseas institutions. E-learning platforms are a clear example of education reaching a whole new level enabling as many people as possible to join and get their certifications.
From resolving classroom issues to personal interaction with the teaching faculty, learning through games and quizzes, and timely assessing their progress through online tests – the educational platforms have changed students' way of perceiving studies. Even in the post-COVID era, educational apps are consistently making a mark in the lives of students and teachers equally.
Several institutes, schools, and universities have already anticipated the scope of educational apps in 2022 & beyond and they found this the best time to buck up and get a comprehensive platform built by the best educational app development company that supports remote learning without any hindrance. With e-learning being an inspiration, here is the list of top educational app ideas that one can pursue as a full-time financial gig in 2022… You can come up with an educational app revolving around a single idea or mix up a bunch of ideas to create a much comprehensive platform.
BUT…
Before investing in a full-fledged educational application, pause for a while to decide which tech stack you are going to target (Android, iOS, Windows, desktop, smartphones, tablets, etc). Different types of mobile applications will guide your decision. Also, get your hands on the complete information on web app development that can be accessed directly from the web browser.
Best Educational App Ideas To Revolutionize The Old Way of Learning
1. Tutor Apps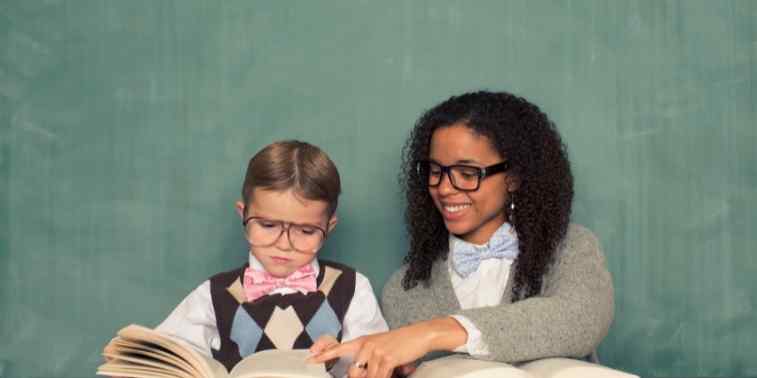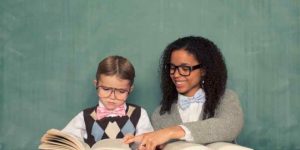 Coachings has always been the best way to achieve good grades as students are in close proximity to their teachers so that they can get the solutions to all their questions and problems then and there. With the tutor app in the scenario, students can study well remotely through the digital platform and get the solution to their problems within no time. Students can easily clear their doubts, save lectures for revisions, talk to the tutor personally over video chat, have group discussions, take online tests, etc. To get a headstart, know the complete process of developing a tutor application.
2. App for Physically Disabled Children 
Initiating a good cause, schools and private institutes can build a comprehensive application for physically disabled students so that they can stand shoulder to shoulder with their normal counterparts in terms of education and academic knowledge. The app will eliminate the need for handicapped students to struggle and attend the institute every day with their disability and can easily sit in their comfort zones to take classes remotely or record the sessions to learn later. Students can get easy access to specialist teachers for the handicapped teaching through audio/video chats.
3. Question and Answer Apps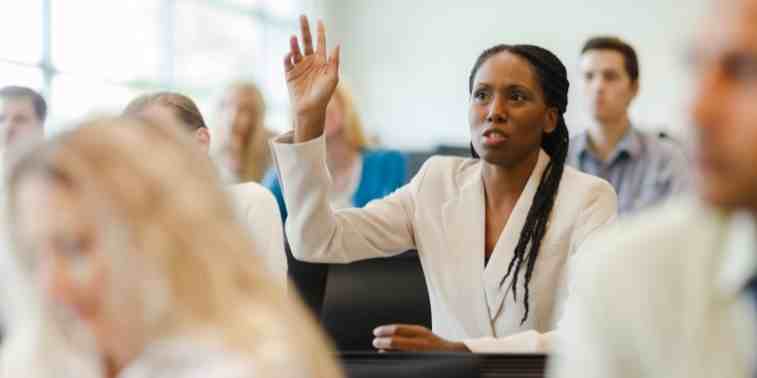 Finding answers to academic questions is tough. What if a student has missed noting down the answer when it was discussed in the class? With the help of an e-learning app development company, you can come up with a platform where chapter-wise questions and answers are uploaded for students. Taking the reference from their textbooks, a question and answer app can be developed having easy, explanatory, and memorable content, so that they can understand the question&answer and not only mug up like a parrot.
Also, by getting references from previous year's question papers you can come up with a dedicated segment having additional and tricky question&answers for better preparation. Come up with a test session letting students assess their progress from time to time.
Worried about the cost of building your own educational application? Here is the complete information on the cost to develop a dedicated mobile application.
4. Games and Quiz Apps (Educational)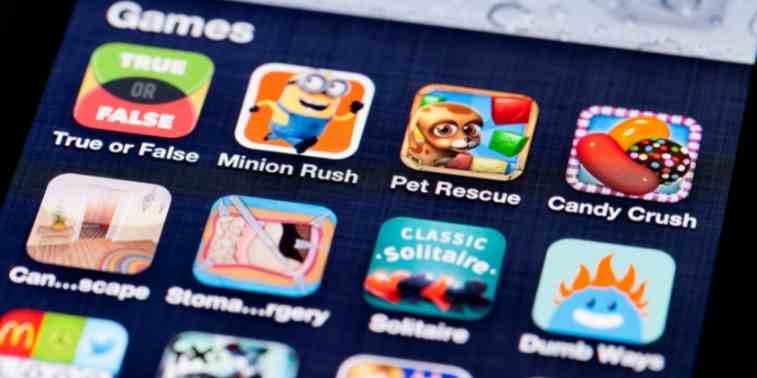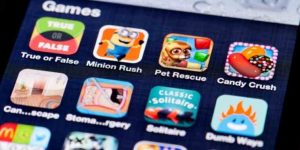 Keeping the students interested throughout the session is a tough task to accomplish. What if you introduce an educational game and quiz app to keep their attention – nothing beats a game-oriented application when it comes to fast and interactive learning.
You can concoct small games and quizzes based on English grammar, communication, general knowledge, current affairs and mental maths questions. This will help students to learn theory in an interactive way that they will never forget. Moreover, all age groups can enjoy and learn from this quiz and game app.
Owning a game and quiz application is indeed a generic app idea, but if you have an exclusive and unique app idea that has never been used before, then do not wait to patent your app idea so that it is not prone to any theft or clone.
5. Online Dictionary App
Among several online business ideas, if educational app ideas attract you then why not come up with an online dictionary that helps students, teachers and other professionals to find the meaning of typical words in seconds. You can come up with voice assistance, contextual search bars, etc to enhance your app's user experience. Know how long does it take to build a mobile application based on its size, scale and complexity.
6. Multi-language Learning Apps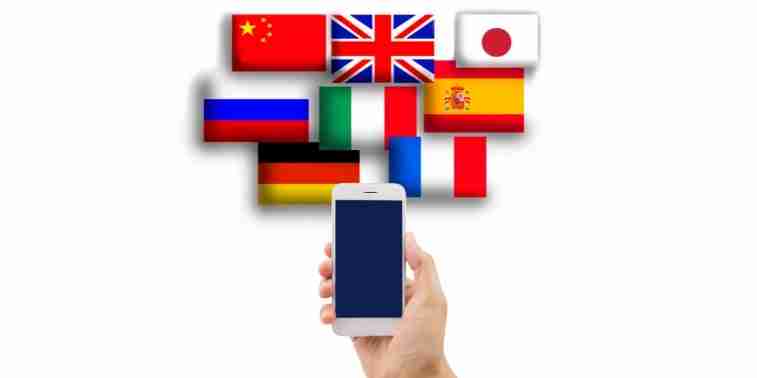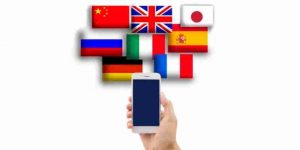 Learning various languages has a good career scope in the future, keeping in mind the fact that it is a lucrative career opportunity for people to send their kids to French, German, Arabic or other foreign language learning classes. Well, advanced times call for advanced solutions, you can come up with a comprehensive platform to give advanced certification courses to students who want to learn different languages. For instance, Duolingo. You can incorporate an online dictionary and translation quizzes to increase the usage of your application. Know the entire process and cost to develop a language learning app.
7. An Examination App
Learning and preparing for examinations is a tough one to crack. Develop a dedicated application that holds advanced learning techniques like real-life examples so that children are prepared a step ahead for their exams. Through your application, you can permit students or their parents to set the list for tests so that they have no inconvenience while writing one. You can monetize your app by introducing in-app purchases and subscriptions.
8. School Bus Tracker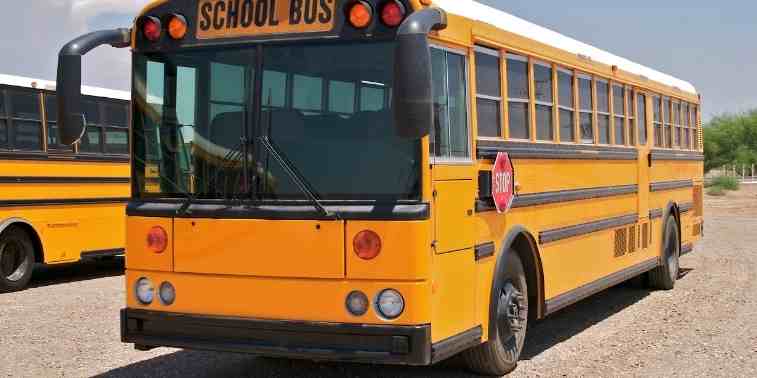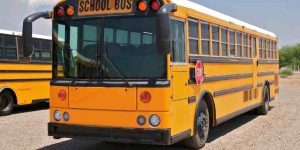 A child's security is a major concern for any parent and especially when their kids have just started to go to school. A dedicated school bus application will help parents and administration know the exact location of the school bus, the timings, and which student was picked up at what time. It will be a real-time bus tracking application monitoring the driver's speed and live location. Pack on some additional features in the app like setting reminders for school buses, chatting and messaging features, real-time push notifications, etc. Schools can come up with such a utility for their student's convenience and security.
9. Online Progress Tracker
A dedicated app to track student's performance and grades so that their progress can be easily channelized. For schools with substantial student strength, it is highly recommended to create two different applications for learning and tests. The truly dedicated tests giving and progress tracking app will help parents know how their child is performing plus they can talk to their teacher via high definition video calling.
10. Student Community App
It is important to interact and therefore there is a school community app that lets students from several schools interact and talk about anything from academic notes to extracurricular activities, progress, etc. Also, students can put a particular requirement like looking for second-hand books, assignment notes, tuition requirements, etc. The community app is the best platform one could possibly come up with for the stars of tomorrow.
11. E-books Reading App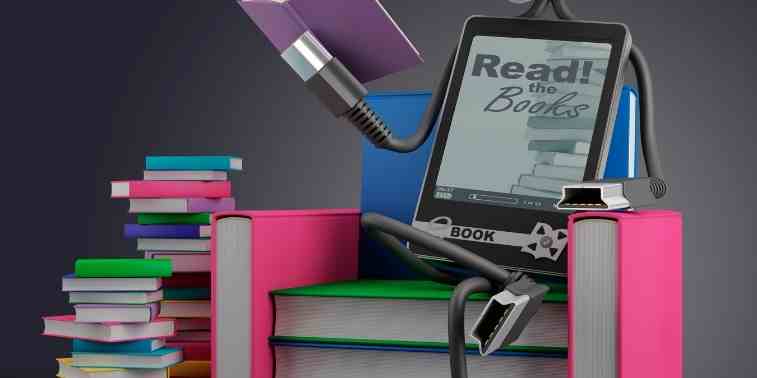 The largest collection of books to be purchased (at nominal rates) and read online – this is one of the best educational app ideas you can probably go to within 2021. Whether they are related to academics or any other competitive exam, you can come up with a collective platform for students, teachers and other job aspirants who can use your portal and spend their time to grab some knowledge. To enhance the user experience you can come up with a quick introduction of the book (content or audio), give the users an additional perk to download and read the books offline, etc. This will be the best app for those who cannot afford books at higher rates. Take a few ideas from the top 10 reading apps for Android ad iOS users.
12. AR Based Educational Apps 
AR has changed the way people use online applications. It is one such innovation that has led various businesses to immense heights and educational apps are no different. You can integrate this amazing technology to your app for a much personalized and real-life experience using digital modes. An educational app having AR technology will help students learn their practicals and theory lessons by feeling and digitally performing them.
13. E-Learning App for Autistic Children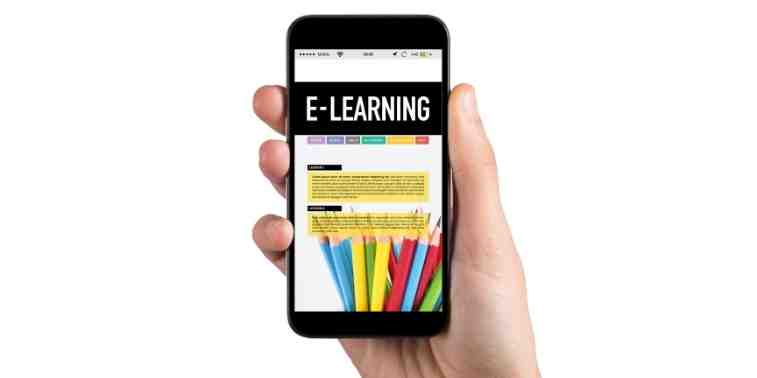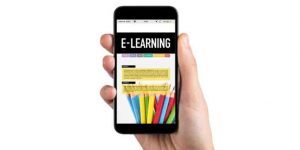 The chances are rare that you get something completely dedicated to autistic children, sadly they are in decent numbers and are looking for a way to get knowledge. You can come up with an application for autistic children to help them learn communication, new skills and the daily art of living. As a bonus, you can come up with a section to dictate to the parents how to deal with and treat their children having autism. You can educate people more about autism through educational blogs and video content.
14. Vocabulary Enhancement Applications 
Vocabulary is a must for aspirants who are planning to give entrance exams targeting abroad institutions. Not only entrance or competitive exams but the vocabulary is a must for job aspirants who are looking for well-paid jobs in prestigious institutions. Prepare students from the initial stages by introducing a vocabulary app that teaches communicative English words through interesting puzzles, quizzes, and word games. This is one of the elite educational app ideas that you can commemorate in 2021 as it will help people improve their writing and spoken language.
15. AudioBook Summary 
If one is not in the mood to read books, how about listening to books? Yes, this can be the best USP for any educational application – this amazing educational app idea lets students listen and learn their chapters as they are listening to a podcast or song. An online audiobook might call for a larger expense, make sure you have sorted the budget estimations before.
16. Online Puzzle App 
A normal puzzle app is for people who want to challenge their intellect no matter which age group they belong to. A puzzle app is the best time-pass for many as this polishes the player's thinking and calculating capabilities. You can come up with segments dedicated to each age group unlocking the severity level of the puzzles. Incorporate the aptitude segments that will help students solve aptitude questions by solving the puzzles.
Do you know the complete process of mobile app development? Knowing the process of mobile app development will give you a headstart and will help you have a productive conversation with your associated app development company.
17. To-Do list app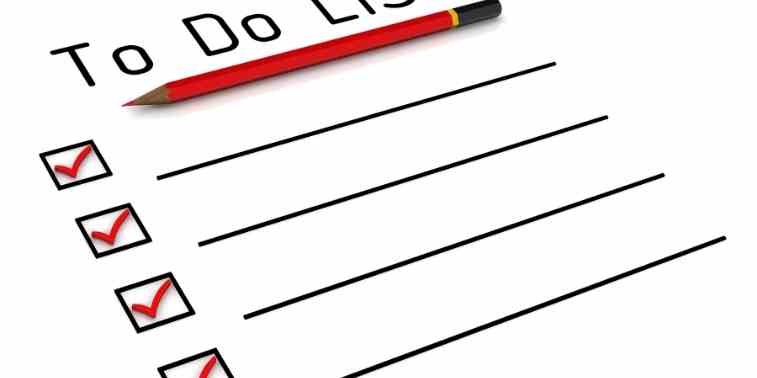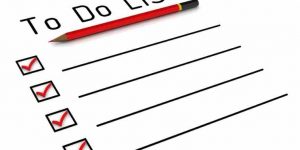 With a lot on a student's plate, a to-do list app keeps them organized and focused on what has to be done in the day. Counted in the list of best educational app ideas for a reason, it is a personal app for students who are regularly balancing their studies with outdoor activities and leisure.
18. Self-Note Application 
Who doesn't mark notes while studying? Highlighting the important lines and adding notes is the daily dose for students as well as teachers. Come up with a comprehensive platform that helps students and teachers create/take notes. You can plan a collective platform using which teachers can prepare notes to teach or share them with the students. Moreover, students can also create notes easily using the application.
19. Homework Reminder and Bookmarking App 
The very first lead to mobile app development is solving the problem or a purpose, reminder for homework is the problem every kid with a hectic schedule faces. Amid tasks given from schools and tuitions, children can clearly manage the tasks they have already done and what is left with the help of homework reminders and a bookmark app. You can come up with the functionality to bookmark the repetitive tasks so that the child does not miss them any day.
20. Online Rhymes for Kids 
With digitalization being prevalent in 2022, a rhyming app or poem learning app dedicated to children from 3 to 8 years is the best idea one could possibly avail of. A step ahead of traditional poem learning and teaching methods, the app helps teachers and parents teach poetry through animated videos with perfect sound so that the child remembers the poetry for longer.
21. Storytelling Apps
Dedicated to strengthening the moral grounds of kids, create an application that helps parents tell their kid's bedtime stories that are appealing, thoughtful, and have a moral. You can come up with a huge set of bedtime stories and prayers that will inculcate a healthy and happy habit in small kids. You can add animated videos to help children relate to the story even faster.
22. Problem Solving Apps for Maths Students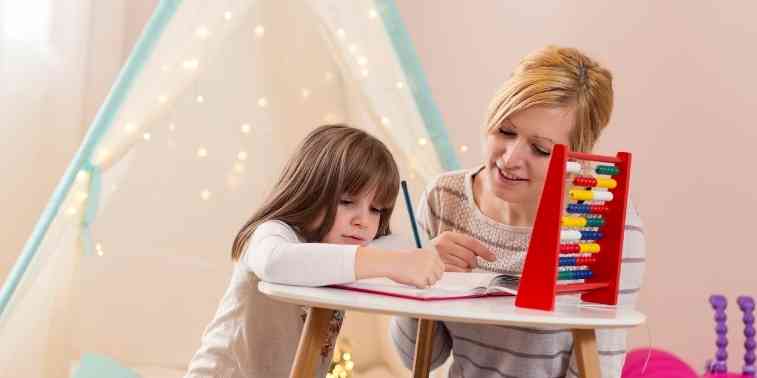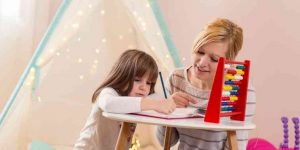 No matter you are targeting Android or iOS app development, a comprehensive maths problem-solving app will always be a hit. Most of the students find it difficult to solve math problems. In fact, sometimes they get clueless about the crux of some tricky question. Come up with an application that solves the maths problems in a much simpler way giving an explanation of the question as well. Moreover, you can give students the facility to update maths questions they seek answers for and guide them to the solutions.
Bonus Info: Know How to Develop an E-Learning App like BYJU? Features, Benefits and Cost.
23. Application for Competitive Exam Prep 
It is hard to prepare for competitive exams without proper guidance and study material. But with digital sources, anyone can purchase the course and digital study material to study from and give exams. Create a digital source that helps aspirants to avail proper guidance and study material all under one roof. You can also come up with occasional mock-tests helping students to assess their progress from time to time.
24. Pre-School Teaching App 
A subtle yet interactive application for pre-school kids is the best educational app idea for 2022. Make sure your app is user-friendly for children as well as parents equally. Let your app be a complete platform for kids to learn numbers, alphabets, colors, fruit and animal names. For pre-schoolers, the app is the best source of preparation helping them to clear school interviews easily.
25. Grammar Mistake Finder  App
Grammar is important not only for academic students but for professionals who are dealing with content on a daily basis like email marketing, blogging, news writing, etc. Create an application that serves both the beneficiary groups by helping them find grammar mistakes in their write-ups instantly. The app will help them enhance their text and save them from any kind of humiliation or disqualification just because of the small grammatical mistakes.
26. Online Attendance Tracking Apps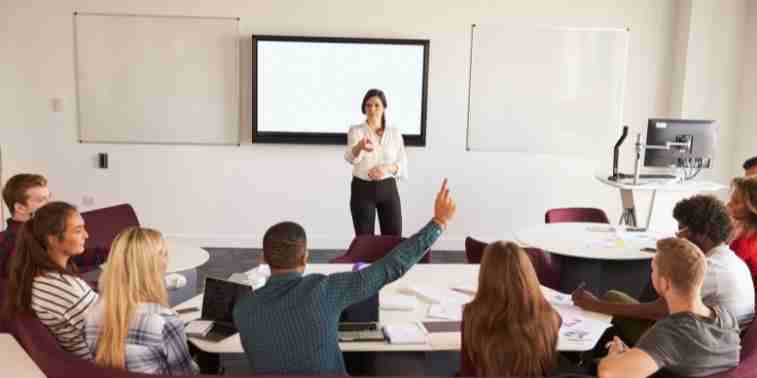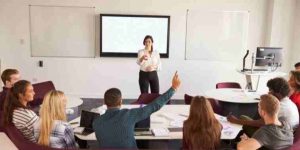 Regular attendance is as important as learning and if we are digitalizing learning then why leave behind proper attendance management. Whether it's a school, college, university, coaching institute, or language learning organization, one cannot afford to go easy with their attendance and student management system. As a digital solution to attendance tracking, come up with a comprehensive and secure attendance app so that each student is marked for his/her presence every day (for both online/offline sessions). A real-time automated attendance system that lets the student mark his presence as soon as he enters the session.
27. Flashcard Apps
A whole new approach to traditional learning, flashcard apps let students take notes in the form of a document, audio, or video. It is also a complete ecosystem that helps students share their flashcards with other students, and collectively play puzzles and quizzes to learn more effectively and better than they would do with a simple copy, book and pen.
28. Study Time App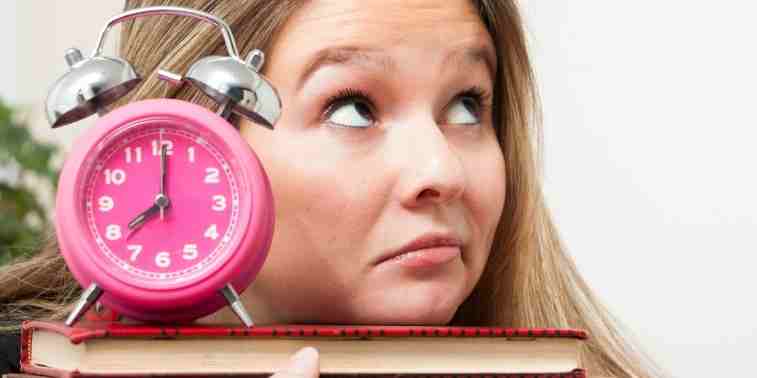 As the name has it, a study time app helps students to divide and balance their time ensuring that they finish their school and tuition homework on time. Create an app that helps students bookmark their entire day and then it is the duty of the app to remind them regarding their tasks.
Apart from these promising educational app ideas, here are 20 popular educational apps for students and kids to get inspired from for your next big break.
Develop An Educational App Today – Conclusion 

Education and health sector never gets recession as both are dedicated to making the future better and healthier. Educating the young generation is probably your best bet in 2022 as everyone is seeking top-notch knowledge that can help them grab lucrative opportunities in the future.
Digital education is a step ahead that resolves the problem of accommodation, personalized teaching experience, unhindered communication, engagement, and interactivity. At Vervelogic – an eLearning and mobile app development company, we are here to fuel your educational app ideas and turn them into a fully customized and high-performing application for the OS platform you prefer. Share your app goals with us.
(Visited 575 times, 1 visits today)