Top 10 Ways to Get your App Featured in the App Store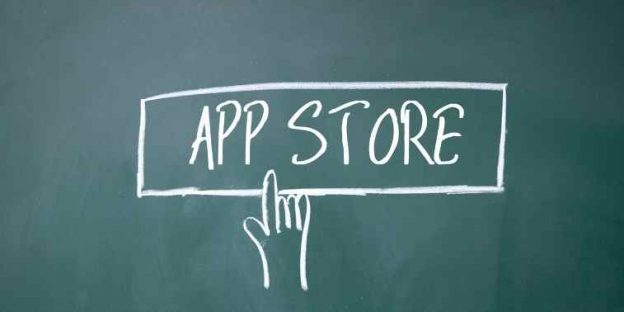 When you develop a mobile app for your business then you plan to get the best out of it. But every developer's dream is to get their app featured on the app store. And if you are a business then it will be the greatest boon of your life as you will see enormous growth in your business. However, there are many app marketing methods that you need to use in order to get your mobile apps featured. Well aforesaid that a spot on Apple's feature page is a powerful way to boost traffic, drive more downloads and increase visibility. With over 2.22 million available apps in the Apple app store, it can be difficult. And since there are no sure-fire ways to improve your chances but it is possible to rank your mobile apps but let us understand from the start.
Why Does Apple Features App on the App Store?
The App Store was launched in 2008 and plays an important role in making the iPhone what it is today. In the last 13 years of its service, we have seen this store redefine itself many times. It helps businesses from different niches to establish themselves in the market. Thanks to the app store we are witnessing millions of jobs and generating entirely new industries. And at the moment it is successfully drawing more than 500 million weekly users. Thanks to the mobile app development company/industry Apple is generating millions of dollars from just its App store. The most important aspect is that it enhances the store's personalizing experience by only featuring the apps that are secure and tailored to individual user preferences.
What is App Store Optimization?
Just like we have Search Engine Optimization for websites to rank higher in Google's search results, we have web iOS App store optimization or ASO, which consists of methods to get their app to the top of app store search results. However, the true algorithms for ranking your apps on Apple's app store are not actually known as they change regularly. But as a leading iOS app development company we know that certain things affect your app store rankings in the most positive manner. You can take advantage of these apple app store search optimization tips and your app could rank higher.
There are about 3 billion smartphone users. About 2.6 million apps are available on Google Play Store and more than 2 million apps on Apple App Store and the number is consistently rising. So if you are an app developer or app owner who is trying to get their app noticed- just know that 'stiff competition is an understatement when it comes to these two platforms for app ranking. So, how do you make your app rank high in these two digital megastores? Here we have the best guide to app store optimization.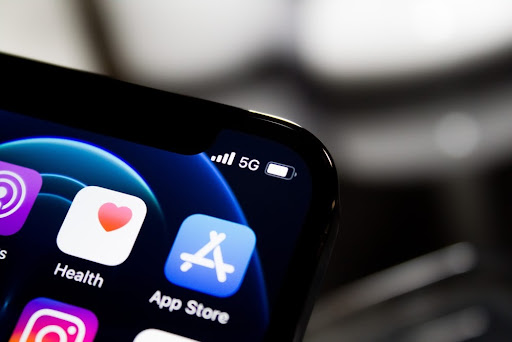 How to Get Featured in the Apple App Store
Before you start submitting to the app store, you need to first have a great mobile app, a creative design, and make sure your app is addressing a need for your users. Without further ado, let us have a look at these 10 app store optimization tips which will take your app to the next level.
1. Less Errors in Functionality 
The error-free mobile app is one best ways to move ahead. Just think it this way: why would app store editors choose to promote a flawed app?  We understand this is not a simple thing to remove all the bugs but a mobile app development company can help you with an error-free mobile application. It will have a creative design and will make sure that your consumers are not feeling heavy while using the application.
2. Building Native App is the Right Way to Move Forward
Building a Native mobile is the safest bet that you can ever make. Apple supports native mobile apps more as compared to cross-platform mobile apps. If you are planning to feature in the app store then you must focus your efforts on iOS development and build a native iOS app. Well, Apple supports native mobile apps cause they are higher in quality and offer a better user experience. For so many years Apple has been known for its high-quality services and products. And this is not possible with hybrid mobile apps as you are typically compromising the user experience so that it can be used on other platforms. If you want your business mobile app to feature in the app store then building a native app will give you more chances as compared to hybrid or cross-platform mobile apps.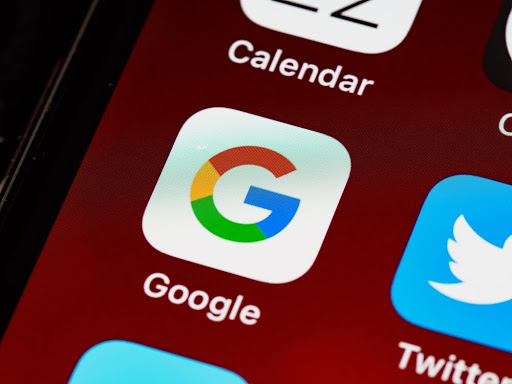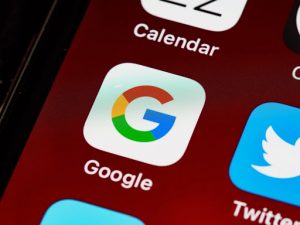 3. Have a Descriptive Title 
If you also think that what's in a name? Then think twice, because yes it does matter especially when you are talking about the name of your app and app store optimization. A good and distinct name only keeps your identity in your business but also helps improve your rankings.
As keywords play an important role in SEO, we can also include keywords in your app's title in order to rank at least 10% higher than those who don't include one in them. The Apple app store gives you 255 characters for your title. A brief title will help you with your branding efforts but will not play any major role in boosting your App's ASO. We suggest coming up with a creative title that is unique, descriptive enough, and keyword-rich. It will help you share and improve your ranking.
4. Use the Power of Description 
Consider the description of your iOS app as your website's landing page. One thing which is very interesting about iOS users is they like to read everything about the app before installing them on their phones.
However, you must consider this as a great way to close your potential buyer and make the sale. Your app's description and page within the app store both are crucial for a successful apple app store optimization. Start by assuming that users know very little about your app besides its name and in the description, you use relevant keywords which will help it rank better and you can use them to answer the following questions:
-> What does your app do?
-> How will it make the buyer's life easier?
-> Why is it worth the price or installation?
-> What problem does it solve?
TIP – Try to be persuasive in tone yet concise to have an impact on the readers.

5. Adding High-Quality Screenshots and App Preview Video
As indicated, Apple wants to deliver quality services to its consumers so it promotes apps with high-quality images. People only spend 7 seconds deciding if they are going to download an app or not. And that is why your app store page plays an important role in converting them and high-quality screenshots of your app can play an important role. The top IT consulting company believes it is the second most influential factor after your app ratings when it comes to convincing someone to download your app.
Do you know people watch an average of 16 hours of online video per week which has increased by 60% in the last two years? These viewers retain 95% of a message when they watch it in a video compared to 10% when reading it in a text. You can also harness this power of video for your app store page to give prospective users a better insight into what your app can offer them. The best part is Apple store allows you to upload 30 second long videos to showcase features and benefits of your app which can help you convert them and get features in the Apple store. Videos are one of the most advanced iOS app store optimization methods.
It is an obvious fact that a higher ranking in the App Store gives your app more exposure. But your app will not miraculously pop up on the top list. So what do you do to make sure that your app in the App Store actually shows up in the top list? Here we have a detailed blog on the factors impacting your app store ranking.
6. Picking up Right Category
Placing your app in the correct category not only helps users who are browsing apps through the category but also helps your app rank well and increases the chance of getting it featured. However, some apps may fit into more than one category and there are three ways to approach this problem.
-> First, you need to pick the category that best describes your mobile app
-> Now find out how many apps are there in each category. You can choose the least competitive category as it gives your app a better chance of ranking closer to the top.
-> Finally look at the estimated app worth(EAW) of the apps near the top of those categories. You can put your app in the one with the lower numbers and play advantage in this situation as well.
It is also crucial to know that putting your mobile app in the wrong category can be troublesome. Apple does not publish any apps without reviewing them. So adding your app to the wrong category for app store optimization means rejection or a ban from the Apple app store.

7. Icon Design 
Your icon should also be distinct, convincing, and memorable to the users. Icons have a direct correlation between downloads and ranking. The more downloads your mobile app has, the more popular it is perceived to be, and the higher it is ranked. The app icon is really important as it is one image to show the app store audience why your app is worth downloading.
We suggest you test four app icons before launch. The app icon is the first visual impression people have of your app and it's crucial to get it right. You can also hire the top logo design company and spend some bucks to get it right and take your app store optimization to a new level. If app store visitors are drawn to your app icon while browsing and may decide to download it.

8. Keep Rating High 
The ranking is another factor and the most important aspect of iOS app store optimization as they are very reflective of user experience. When people decide to download an app or not, the first thing they observe is they look at the app's rating. We suggest you maintain a 4.0 rating or higher as Apple editors have the same decision process when they are looking to feature an app. If your ratings keep on fluctuating, Apple will not consider your app for listing. A good user experience and a useful app will often amount to high ratings and positive reviews.
The top App store optimization tool plays a crucial role if you want to rank your app in the app store to increase the app downloads. ASO has many parts to it, from keyword optimization to screenshots and analyzing reviews. Everything that needs to be reviewed and given importance whatsoever is connected with your application. So here is a list of top app store optimization tools for better results.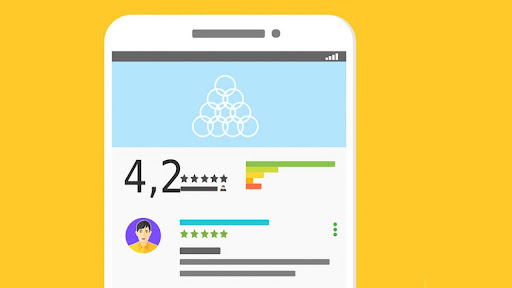 9. Encourage Positive Reviews 
Positive ratings and reviews, both in terms of quality and quantity can have a huge positive impact on your app store optimization efforts. Try to get as many honest reviews from people who have actually downloaded your app. We suggest you offer the best user experience with the help of an iOS app development company. As more and more people like your app, you can encourage more and more customers to give more positive reviews. You can also have an in-app pop-up notification asking the user to leave a good review if he or she liked it. We would recommend having the notification appear after a certain number of times the app has been opened; if a user is opening the app frequently, chances are that they like it and will put in a good review.
10. Re-evaluate Regularly
We understand you might not be pleased about the results in the first few weeks with your app's current app store ranking. Now it is time to look at your data and start making assessments and change the following things.
-> Updating the keywords
-> Description isn't persuasive enough
-> Maybe in the right category
-> Does your icon need some fine-tuning?
All these things can be improved to increase your apple app store optimization. When you do make changes, it's important to make them one at a time, and then wait a week or so to see if there's any impact.

These are the top 10 ways Get your App Featured in the App Store. Now you know we hope you use these apple app store search optimization methods as you can take help from a mobile app development company and we will see you get features in the apple app store.
(Visited 55 times, 1 visits today)