What to Choose: Free App Maker or Custom Mobile App Development?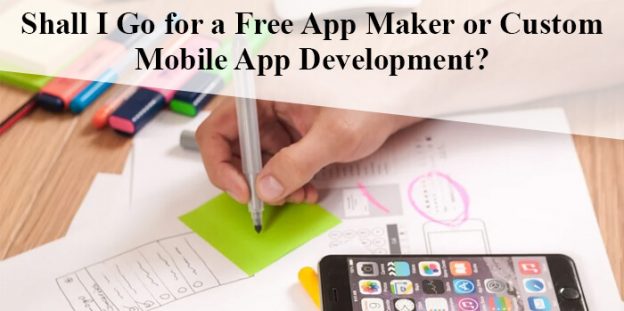 Are you confused about choosing the right platform for your mobile app development? What are some of the top mobile app development platforms? Should I hire a mobile app development company? What are the top advantages of custom mobile app development? Should I go for a free app maker for my company application? If it is hard to develop an application for your company. We have the best solution to help you with the best mobile app development. Continue reading the blog to know all about mobile app development for your company. The information mentioned in this blog will help you with custom mobile app development and free app making. Drill down to know all about app development for your company.
You have to cover miles from the point you get an idea to the stage requiring its implementation in the real world. Upcoming benefits might fascinate you while the consistent thoughts of approaching challenges can get hard on your nerves. Though ever-advancing technology has taken impressive control and we are able to derive a lot of plug-and-play modules in our hands. Now you are just a few steps away from implementation if you have already gotten the best idea for your upcoming app. You can use a free app maker to design your own app without having a grip on coding.
How does an online free app maker work? 
The development of a mobile app is a hefty process containing ideation, wireframing, analysis, UI design, tough coding part, and many other things. Whereas, with an app builder, you will not have to follow this generic mobile app development procedure. It is more like filling up an online form where you just have to give your details and choice preferences, and screens get ready in a minute. You might get an application in your hand within a day but the types of application you can build with the help of app builders is restricted to a range. They have a set number of apps, out of which you can choose which type of application you want to proceed with. This sometimes ends up making your app similar to the applications already existing in the market. Let's have a clear look at the positive and negative aspects before you proceed ahead.
Pros of Free App Maker
A. Fast delivery: If you sign up with an online app builder, the complete process is just based on the selection of design and features so you can get your app faster than any other means. In this high-paced world, these tools are bliss for business owners who want to quickly try and test a model.
B. No coding skills required: To operate an app builder, you do not have to know even a single line of code. The coding for certain functionalities has already been done at the backend. You just have to make a selection for designing as well as developing the features. This is one of the greatest advantages of an app builder that anyone with zero programming skills can also launch an app within some hours.
C. Cost effective: One of the reasons why app builders are used is the cost which is extremely low. If you hire an agency for the same, you might be charged somewhere around a minimum of $2000 whereas app builders charge you very low. It can be a great choice if you just want to try and test a launch in the real-life market.
D. Multiple platforms: App builders are not restricted to only one platform. Rather than this, most of them offer app building in all the major platforms- Android, iOS, and Windows.
Cons of Free App Maker
A. Restricted to some features: Using an app builder, you cannot create a complex and uncommon functionality. At the initial stage, you are generally given a choice of types of apps. Once you choose, the app offers you basic functionalities related to that domain. If you want something advanced, then either you have to hire their developers for customization or seek a development company.
B. Ordinary interface: As you get a few templates and customization options, your app might end up looking like some other app already existing in the market. You do not have many abilities to make a difference. The interface seems very ordinary and common as compared to the latest mobile apps hitting the market. Especially if we talk about graphics, coloring, and fonts.
C. Not-so-great UX: The user experience offered by these builders does not have anything special to offer. You have to rely on the same old things and if you are coming up with a similar thing in the market, your users might get bored.
So, in all App builders are cost-effective and fast but talking about innovations, they have the least things to offer.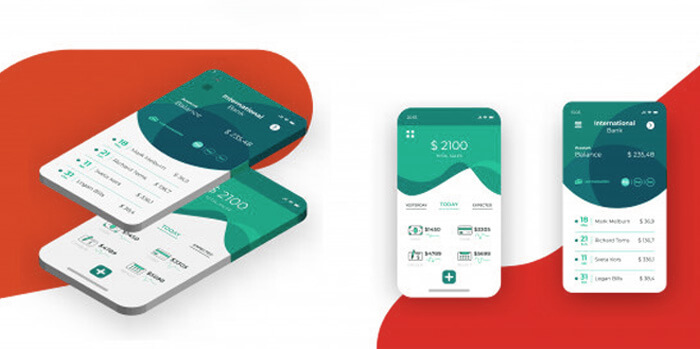 What it is like to Go for Custom Mobile App Development? 
Custom mobile app development refers to creating a new application of any kind or enhancing the functionality of an existing one. Fortunately, we have expert developers sitting at every nook and corner of the world to bring innovation to the market. They have all the zeal and skill set to convert your idea into a real-life application. Mastered with various technologies, such developers are able to provide completely customized solutions as per clients' needs. For custom development, you can either hire an independent developer or a good mobile app development agency.
Hiring an individual or independent developer would bring you a comparatively lesser cost but a lot of stress. Mobile app development is not just about coding, you have to also go through ideation, planning, consultation, and most importantly, designing. Going for a freelancer, you will have to hire separate resources for a different kind of work. A high-profile developer would not assist you with a good level of designing or he/she might even hand over the designing work to some other person you are completely unaware of. If you go on hiring a designer as well then, he might not assist you with a good level of wireframing. Moreover, you have to remain deeply indulged in the process of project management as well.
Going for a professional agency might or might not bring you a comparatively higher cost. These agencies are generally a one-stop shop for all your requirements such as designing, development, launch, marketing, promotion, and a lot of other associated things. You will get a dedicated project manager who will act as a communication bridge between developers and stakeholders.
Both the above options would generally cost you more than creating an app using online app builders. Going for custom development has its own pros and cons which might affect your goals and budget for the long term.
Pros of Custom Mobile App Development
A. Professional services: Hiring an agency would let you enjoy professional services for custom mobile app development. You will have experienced people working on your project which increases the chances of success. You will get a lot of consultation over the features, platforms, technologies, etc. There would be a dedicated project manager who will handle the project throughout by communicating the requirements with respective teams, arranging meetings, connecting with stakeholders, and doing all the documentation stuff.
B. Access to the latest technology: Through professional developers, you can gain access to cutting-edge technology and make use of the latest innovations happening in the industry. It is a dynamic industry. What's new today might not excite users that much tomorrow! Without bearing a huge cost, you can simply tie up with such professional agencies to not just make your product useful but also advanced.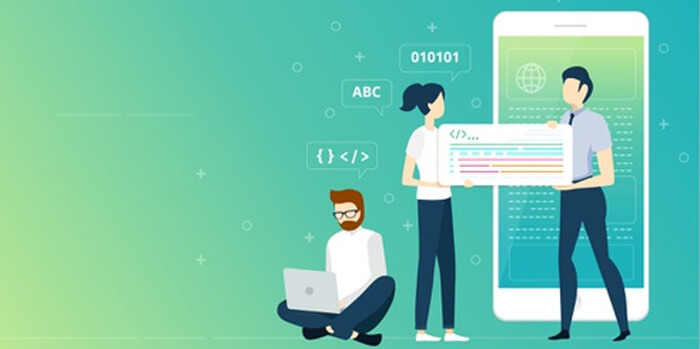 C. Rich portfolio: These agencies have done some of the fantabulous works in the industry and hence chances are that your product will also appeal to users. You will understand the real meaning of user interface and user experience tying up a professional agency.
D. Concerned about feedback: Companies working in all sectors today are worried about client feedback as it plays an important role in getting more business. If these companies tempt by positive reviews, then they would definitely deliver satisfactory services. They are not just working to generate revenue but also keep an equal emphasis on building long-term relationships.
E. Welcomes your engagement: The development agencies believe in engaging clients at all steps of the designing and development process. Agile is the methodology used by such companies which welcomes client engagement when any phase or sprint is completed. You can communicate with the project manager or developers in order to get any concerns clarified.
Besides all these benefits, one reason that might make you move away from hiring professional services would be the timeline or cost.
Cons of Custom Mobile App Development
A. High cost: Tying up with a development agency would generally bring you a higher cost than going for an online app builder. This is because of the presence of experienced resources having great skill sets and hands-on cutting technologies. Moreover, you get customized things or custom mobile app development.
The process of complete mobile app development includes a range of stages from requirements gathering to development, support & maintenance. If just designing and development are needed, then a freelancer might be a better choice who can be hired from various platforms such as Upwork, Freelancer, etc.
However, if you want real involvement in the various stages of the project lifecycle like gathering requirements, wireframing, designing, developing, prototyping testing, maintenance, and other things then hire a professional entity. Going for an app builder can be your choice if you have a low budget or maybe you just want to try and test your idea before the real development occurs- such tools are never recommended by professionals due to high reliability on third-party elements which is not good for the security of data and models.
Though, some app builders come up with good policies too if you do not want to hire a dedicated agency.
Conclusion
You must understand why you want a free app maker or custom mobile app development. You, as a business, have to spend a lot of money on different things to make your business come up to your target audience, right? It will not be a good idea if you decide to have a free app maker. Because having a free app to develop an application for your company can not deliver the results you want and your customers expect from you. You must make the right decision to develop an effective mobile application for your company. We are an experienced app development company in the USA and deliver our app development service in other parts. Connect with our dedicated team to have the best mobile app development for your company.
VerveLogic can be your one-stop mobile app development and web development solution because we have a team of experts and market experience. You can get your app or website developed at the best price possible. Also, if you are looking for branding solutions or online marketing for your brand, you should check out VerveBranding and VerveOnlineMarketing today and make your brand stand out.
Related information: 
# How to Build an App

# Client Questionnaire for Discovery Phase of Mobile App Development 

# How do I make an app for my small business?

# A Detailed Guide To Publish Your Android App on Google Play Store

# Everything We Know About Android Q's Amazing Features So Far

# 10 Best Android App Development Courses & Tutorials for Beginners

# How to develop mobile appusing Agile Methodology?

# How to Create an App and Instantly Make Money?
(Visited 54 times, 1 visits today)