How do I make an app for my small business?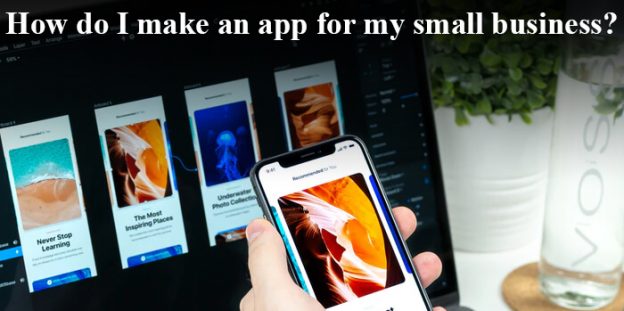 Every business tries to bring a change in the market and perform better than the former one in the sphere. If one had come up with a physical store, another brought eCommerce websites into existence whereas the matured market in which we live right now cannot let you stand firm without a mobile presence. The number of mobile users across the globe is now estimated at over 3.7 billion and still growing. Looking at the figures, you might wonder how do I make an app for my own business. 
The first and foremost step is planning. Planning takes into account the domain you want to step in, features you would like to come up with, deciding the target market, and many other activities which are important for the development, promotion, and marketing of your product. As we have already mentioned that today's market needs something new and innovative to make you hold firm, you need to have some unique selling points falling into the feature list so that you can attract a good amount of your competitor's clients towards yourself and even prompt fresh users to take a service like yours. 
Once you have the list of features in your hand, you can proceed two ways- Use online app makers or Hire a Mobile app development agency. 
Online app makers: 
Going for online app makers would let you create an app without having to know the ABC of designing and coding. These app makers come up with 1000s of free templates out of which you can choose one to proceed with and even customize it. There is n number of functionalities to choose from. If there is anything advanced required then some of the platforms allow you to hire their developers but yes, they might be costlier than a general developer. 
You can create your app in some simple steps.
A. Sign up to an app builder
B. Choose a unique design from plenty of themes and customize the same if needed. 
C. Add features like in-app purchases, loyalty cards, etc. 
D. Publish your app on app marketplaces. 
Creating an app on your own has its own advantages. 
A. No coding skills required: An amazing benefit of online app makers is that there is no coding knowledge required. You just have to create your application by some dragging and dropping. These app builders generally work on a WYSIWYG approach rather than coding which means that all the changes have done are shown in real-time to the users in the corresponding section. While you create the app, you can simultaneously preview it, which means you can see how it would look to the end-users.
B. Low cost: Startups are generally tight on budget but thanks to technological advancements, we have app builders in our hand. An app made using online app builders costs you 40-80% lesser than hiring a professional mobile app development company.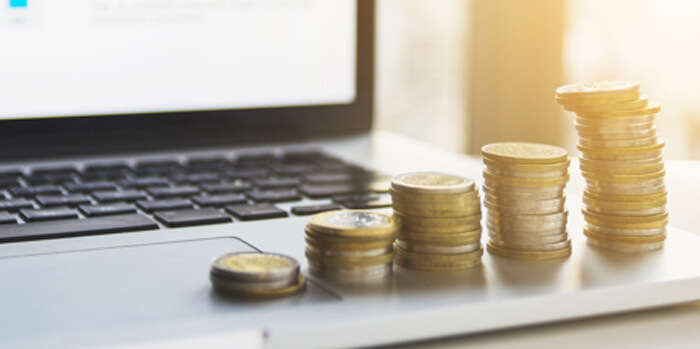 C. Readymade architecture: App makers generally come up with a ready-made architecture for different niches. You just have to fill everything in. 
Hire a mobile app development company:
If you do not want to get bound to a particular platform and have a good budget, you should definitely go for hiring a company. If you use an online app builder, the product would be yours but partially. You are not allowed to make modifications to the source code because you do not even own it. On the other hand, tying up with an agency has its own benefits. 
A. Approach a development firm or hire a freelancer and get a consultation over technology and platform choice. 
B. Introduce the feature list along with the reference app (if any) and get the timeline and cost estimation from professionals. 
C. Get in touch with the designer to share your preferences such as color preference, layout, etc. 
D. Provide regular feedback on the designing and development phases.
E. Handover important credentials to get the application deployed.
There are some considerable benefits you get if you go on hiring an agency rather than picking some random online app builders. 
1. Professional services: A well set up team would provide you a wide range of professional services from consultation to the final deployment. These teams generally serve as a one-stop shop which means you do not have to go anywhere for any of your IT requirements. A professional development agency is a good choice for startup entrepreneurs, as they assist them to figure out a monetization strategy before the product launch. 
2. Technical expertise: You get people who are experts in delivering the kind of service you are looking for. If you tie-up with a company, you get special benefits from up-to-date tools, licenses, certificates, and software. 
3. Good workflow: The companies generally have a tuned workflow which means you will communicate with a dedicated project manager in order to get everything done and it happens in a systematic manner. 
4. Long-term relationship: These companies generally understand their responsibilities because ultimately, they have to be in this sphere only for which they need to maintain their reputation and collect positive feedback from people. The companies would care about your satisfaction and the products they deliver to you and hence you will be able to maintain a long-term relationship with them. 
5. Less legal issues: If you are tied up with a good company, then it is less likely that you get yourself trapped in legal things. If you get good services, you will not raise any kind of dispute against them and waste your valuable time. 
This is how things go once you decide to have your mobile presence. It is high time to deliver your best to the prospects who try to approach you through their mobile devices as it a dominating medium. Investing a good amount in promotion and marketing is also equally important due to rising competition in the market. You need to make your product or service stand out from the crowd to create a good user base and manage a good return. 
More info: # How to Build an App?  # Client Questionnaire for Discovery Phase of Mobile App Development
(Visited 104 times, 1 visits today)