Client Questionnaire for Discovery Phase of Mobile App Development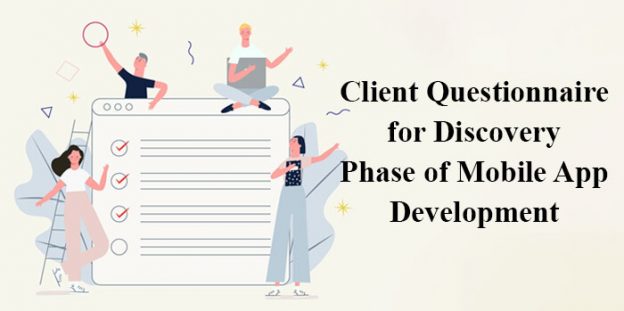 In this Mobile-first era, having a mobile application has become one of the prime must-haves for your business. Whether you belong to F&B, Healthcare, Beauty or any other business line, you can find a wide range of applications operating under each. There is no set rule for a specific industry. Infact, innovation and advancement in every field is mostly welcomed by the today's tech-savvy audience. While you decide to have a mobile application for your business, you would want to hire the Best Mobile App development company to carry forward your dream project. 
There are chances you would hire the company which people in your professional circle have already tried. Else, you will rely on the Google ratings, reviews and may be portfolio presented by the various firms. Even if you decide the best one to proceed with, you yourself need to have a clear understanding of your requirements. Does not matter which firm you approach; their first question would always be-
"What are your requirements, Sir?" 
Now, you have to share the requirement document with them containing even the smallest details about the project. If it lacks on something, further questions will be put up. If you do not have the document, you just outline your requirements and they will draft a high-level document for you. They will keep on detailing as per your requirements and their suggestions. This is generally called the Discovery Phase in which the chosen company would gather your requirements and understand them.
A number of mobile apps are launched in a day and only or two out of them succeed to win the hearts of owners and target audience.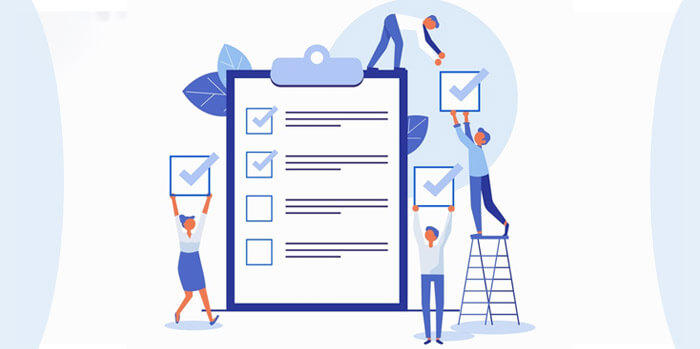 Why is it so?
The biggest reason behind a poorly executed or failed app is little or no diligence given to the discovery phase which is why the deliverable do not meet the actual requirements. The app owner is definitely not going to compromise in his idea and hence it becomes reason behind the unending disputes between the business owners and companies. 
To protect yourself from such a situation, keep the answers of below questions ready with you while you approach any mobile app development company.  
Questions your mobile app development company would ask you
We have divided the queries on the basis of stages of project lifecycle.
Mobile app development client questionnaire
Defining Mobile Strategy:
It is not enough to have the most sought-after business plan in order to proceed with mobile app development. Your GTM pitch, competitor analysis and other such things can be a part of your mobile strategy but not the whole of it. You have to put extra efforts in order to frame your strategy and execute it the right way. Here are some of the queries your development company might be having. 
1. What is the Goal that you want to accomplish through this app? 
2. Do you have a pre-defined requirement document, or you want our assistance in refining the concept?
3. Is there any reference app you would like to put forth?
4. Do have a defined business model or you need assistance from our end to draft it? 
5. Do you need our assistance in competitor analysis? 
6. Do you need assistance in the creation of blueprint of the application?
Designing Phase: 
Your app should be greatly designed in order to attract prospects. Your app design would be the first element of your business getting in touch with the potential audience. You know what they say- First impression is the last impression. The UX/UI designing of an application is a sensitive task with should be done with precision. Search for the company which has years of experience and great hands on designing so that they can deliver you the desired level of designing in one shot. Else, we have seen companies providing continuous design iterations to clients due to which the development phase suffers a lag. There are some set of questions you designer might ask you in order to proceed with the designing. Be sure that you have answers of all these queries so that in future there is a lesser probability of rework. 
A. Do you have app sketches? 
B. Do you have wireframes? 
C. Is there any specific colour combination that we have to use? 
D. What should be the proportion of images and content over landing page? 
E. Do you need different designs for iOS and Android applications? 
F. Is there any reference app that you want us to follow in terms of designing? 
G. Do you have logo? 
Platform and Technology Choice: 
You might launch your app for just iOS or just Android or both. It completely depends upon which operating system is mostly used by your target audience or what is the level of investment you want to make initially over mobile. If you want to go for both then which technology would you like to opt. The type of application platform and technology chosen by you at this point affect your long-term goals as well. Here are the general questions your development company might ask.
A. Do you want to get both iOS and Android app developed? 
B. If both, do you want to go for Native apps or Hybrid apps? 
C. Do you want a fixed layout or responsive? 
D. In the case of cross platform, which technology would you want to go for? 
Development phase: 
The most important and complex phase of the whole project cycle is the development phase when the decided functionalities are actually executed. It includes scoping, coding, deployment and other internal things. When you approach any development company, they would ask you if you have the feature list i.e. scope of work. It is the scope of work on the basis of which the major cost of the project and timeline are given to you. We are done with it at the first step i.e. planning of the app. But still, if you are planning and designing company is different from the development company, this question can be put up at this stage as well. Here are the other questions which might be asked by your company. 
1. Do you want us to divide the application development in multiple phases? 
2. Does any of the features require R & D from our end or you are pretty much sure about the decided features? 
3. Do you want us to use any third-party module or everything needs to be built from scratch? 
4. Do you want us to work on your server backend as well or is it ready?
5. Do you want to work over APIs that connect your application with database, or your team can provide the same? 
The questions might also be related to the functionalities. So be sure you know all the details. 
Security Options: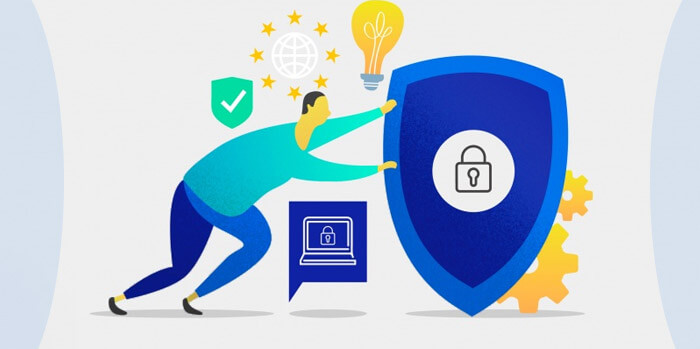 There are a lot of applications hitting the market everyday, but the number of hackers has also grown which use such apps to implant malware. Though, the leading mobile app developers always know the security measures to prevent apps from any kind of attack. Security has to be your primary concern if you are thinking to develop a mobile application. Here are some of the features suggested by the development teams. 
A. Password encryption
B. SSL integration to protect sensitive data
C. Verification of email IDs
D. Verification of phone numbers. 
E. Session time out
F. Encrypt all the data
If you have something specific in your mind related to app security, you can tell your company. They would ask if they need to take any other security measures or just proceed with the general ones. It also depends upon the type of applications. If there is an app which stores the credit card information of the users then it would most likely be prone to attack so there are some special security measure you need to take for the same. 
Server and Deployment:
There might be a number of questions related to server and deployment as well such as-
A. What would be the preferred app distribution model? Would it be private, public or enterprise? 
B. Would you also like to get the banner created and content written? 
C. Which cloud service provider would you choose? 
D. Do you want us to take care of deployment process or your team can handle it? 
Cost and Timeline: 
These are the two very important questions and would be definitely asked by your app development team. 
1. What is your budget? 
2. Is there any strict timeline? 
Some of the business owners come up with an idea and do not have much strict timelines while for others, their sale season might go off if they make it too late to strategize and launch the app. Things also depend upon the budget of the seeker. App development is not a cheap affair. If it is a simple app then definitely it would be cost effective but yes if it's a complex one and you go for native platforms, then it might bring you a good amount of cost. Still, the cost and timeline would be dependent completely upon the feature list of the project.
Go ahead! We wish you all the luck for your dream project.
(Visited 749 times, 3 visits today)