What are the pros and cons of WordPress website development?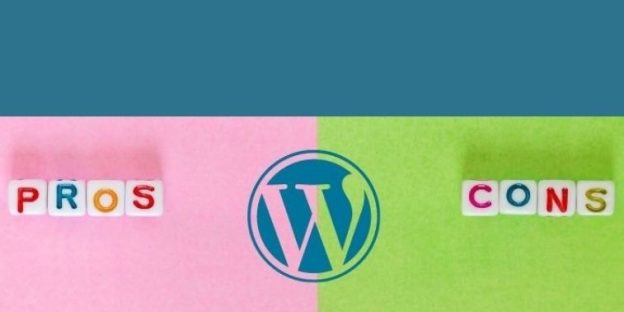 WordPress is a modest CMS platform that leads to amazing business websites, blogging sites, e-commerce portals, and online business portfolios. As it is an open-source platform and with an active community of designers, developers and bloggers constantly updating their insights to create an errorless platform -WordPress is here to remain. But is WordPress development the wisest decision you can opt for? Or Does it hold some serious pitfalls? Let's weigh the technology based on its immediate Advantages and Disadvantages.
Curious Thinking 1: What is WordPress? A Beginner's Guide
WordPress Having An Upperhand
With 60% of the CMS sites being built on WordPress alone, it is the most preferred content management technology in 2021. If asked by a professional WordPress development company, there is an immense development scope in WordPress. With steep uplift in the demand for WordPress especially amongst the non-coders, this CMS indicates a good fortune. Still, one needs to know WordPress well in order to make the best of this CMS. For instance, site security, business sites are often prone to cyber threats, this is where WordPress developers giving highly optimized and equally secured business solutions come to the rescue.
Disclaimer: Though WordPress is an easy-to-go solution to web development, you need to know the in-depth of the technology or take advice from experts in order to come up with results that are secure and professionally viable.
Curious Thinking 2: How Much Does It Cost To Build A WordPress Site? – DIY vs Professional Development. 
Who are we to write this article?
Vervelogic is a profound WordPress development agency that is centric towards clients' requirements. As building your online presence is accompanied by a series of wise decisions, you are entitled to hear from an experienced WordPress design and development agency about the potential pitfalls and the sure-shot advantages of hiring WordPress for your next/first big project. WordPress websites are certainly affordable but are these long-lasting or good for your reputation management. Let's wear our wisdom hats and get to conclusions ASAP.
Curious Thinking 3: Does My Business Really Need A Website? 
Advantages Of WordPress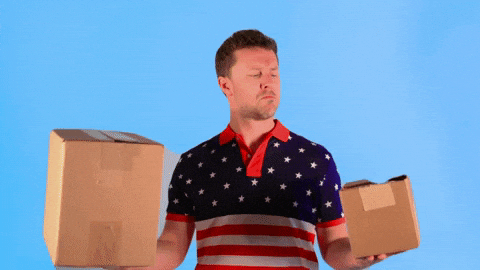 1. Cheaper Than Building Sites From Scratch
It is a common notion that building a theme-based business site is easy and quick than building a website from scratch. WordPress relies more on drag and drop designing which makes it a cheaper alternative to building highly customized sites that involve core coding. Plus the time is taken to design, prototype, develop, test, and deploy the custom site is fairly longer than that of the WordPress site. Finally, as a WordPress development agency, it is our prime motive to inform you that WordPress installation is free (as it is an open-source utility).
2. Web Strategizing Is Easier With A Skeletal Draft
Web strategy building is a phase when you create the entire business plan and sort how your business website will serve a purpose, your client's behavior on your website, and the conversion funnel – everything is kept in mind while creating a web strategy. Premium WordPress themes that are pre-built will help you with content management in advance and give a direction to the cacophony of ideas that you have running in your head. You can avail of the free themes or get the premium paid web themes for your business site.
3. A Wide Array Of Business-Oriented Themes
WordPress is home to more than 4000 basic and premium themes, through which you are most likely to make your ideal choice. Availability of premium business-oriented themes is one of the lucrative reasons why every fresher web developer is in love with the platform.
Curious Thinking 4: Custom Built Sites Or WordPress Themes – Which Way Is Profitable for your business website?  
4. WordPress Sites Are Mobile-Friendly
From accessing the site to shopping on the go, WordPress holds an edge when it comes to building sites that are mobile-friendly. This works incredibly in the favor of e-commerce business as instant directions to product purchase and seamless payments, increase the chances of conversion from the site.
5. Optimized For Easy SEO
Search Engine Optimization increases the visibility of a business website on SERPs, one cannot afford to go easy with the process. SEO-friendly business websites are even easier to rank and WordPress with its constant Google indexing codes, customizable SEO components, and additional plugins give any business a competitive edge.
6. Introducing Updates Are Easier Than Ever
Once the WordPress website is made, you can easily maintain the site without much coding knowledge. WordPress is a modest platform to help you make it through the minor changes and updates without an expert's aid.
7. Viable For Initial E-Commerce Setup
WordPress is a great platform for e-commerce MVP. Online shopping is the convenience no one is ready to give up, this opens an opportunity for small, medium, and large businesses to build online stores and sell products to millions. WordPress with its plugins such as WooCommerce is best to create revenue-generating e-commerce MVPs to support your business online. The efficiency of the platform helps you with seamless and secure trade.
8. Active WordPress Community Introduces Constant Updates
WordPress is an open-source system with an active community constantly updating so that beneficiaries get the best worth of their investments. WordPress is progressing with every version to be more beneficial, efficient, and secure.
9. Easy Social Media And Other API Integration
Social media integration makes it incredibly easier for you to manage your accounts as well as the site content simultaneously. In a world when time is money, who has the time to spare switching between multiple social media accounts and websites every time there is an update or a promotion? Social media and other API integrations facilitated by WordPress help you significantly save your time.
10. Top-Notch Data Security
If technology is playing in the favor of businesses, it is giving equal privilege to hackers/intruders to hack the website and sneak out all the sensitive information of the customers. To prevent any unfortunate incident, WordPress allows security plugins and updates making your business website hack-proof. If you are not aware of security patching, take the help of WordPress experts.
Vervelogic marks website development as a single milestone achieved towards online brand building. Others are getting a unique and intriguing domain name + logo (your brand's identity), Search Engine Optimization, Social media marketing, digital marketing, online promotions/advertisements, and customer feedback helpful for updates.
Disadvantages Of WordPress 
Everything comes with its set of pros and cons, WordPress is no exception. Now that we have gone through the advantages of WordPress websites, let's have a look at the other side of the story.
1. Steep Learning Curve – Even if working with WordPress requires less coding, one should own prior experience with the CMS. It is difficult to go through WordPress designing, development, and maintenance without the thorough familiarity of WordPress.
2. Costly – Although WordPress installation is free of cost, building a site calls for additional expenses like premium themes, customization, developer expertise, integrating the plugins, etc. The premium websites built via WordPress (especially e-commerce sites) usually come with a cost.
3. Cyber Threats – The popularity of WordPress plays a reverse game here as many hackers have their eyes on this popular platform (increasing the probability of getting sites hacked). Moreover, the site's heavy reliance on external plugins made by third pirates increases the chances of malicious co
4. Frequent Updates – Your work doesn't end with installing WordPress. You need to install an array of plugins, APIs, and themes to make sure your site is commercially viable, this sometimes leads to compatibility issues that make it more difficult to create the website.
5. SEO Discrepancy – As we read above in the advantages, WordPress is an SEO-friendly technology but this benefit will do no good for people who are new to SEO. One needs to invest a significant amount of time to understand SEO in order to understand web development with WordPress. For instance, if the content is listed under many categories or is over-tagged, then Google marks this as duplicate content. The fact significantly affects your site's ranking on SERPs. Know how to use WordPress categories for good SEO?
WordPress Alternatives 
Though it is popular than its counterparts, WordPress is certainly not the only option for easy, efficient, and quick web development there are other platforms like Wix, Shopify, BigCommerce, Squarespace, and Joomla in the list, but WordPress is often preferred because of its extensive feature list, ease of usage and exceptional themes for any type of website. If you are looking for a strong foundation then the answer is WordPress.
Who Can Make The Best Use Of WordPress?
While the entire world is combatting from COVID-19 pandemic that is hitting the market in waves, building an online presence for businesses is more than necessary. This is the time to leverage the technology that is efficient and easy to use. Though Vervelogic suggests startups must create a Minimum Viable Product (this will help them evaluate and re-evaluate their ideas) using WordPress so that the website holds the scope of changes and updates as you get feedback from the clients. Highly customized and more complex e-commerce portals (built from scratch) are more the task of Magento.
WordPress development could certainly be a hot topic of discussion. If you have any candid opinions about WordPress tell us in the comment section below. For WordPress development-related queries or to pose your requirements feel free to directly Whatsapp our experts.
(Visited 136 times, 1 visits today)