Custom Built Websites or WordPress Themes – Which One Is Better?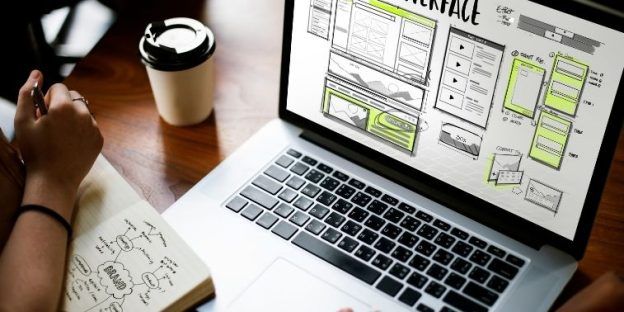 "You literally have a lot on your plate if you go with custom website design and development".
Having learned a lot from the 'not so old' COVID-19 outbreak, entrepreneurs are now keeping more than one mode of trade open so that their business does not suffer. More than 70% of the businesses (startups to MSMEs and large scale businesses) are rethinking their marketing & sales model to include a full-fledged business website. If you are one of them then here is what you need to understand first. For starters – you must go through "what is WordPress?" 
The first step to the ladder – custom website development or WordPress themes?
Well, both are popular ways to create a website, both have their own pros and cons. It is on the acquirer to weigh the worth of both methods. While some businesses go pocket-friendly by trying pre-built WordPress themes, there are several far-sighted entrepreneurs that invest in long-term profit gains by hiring custom website designers and web developers. The write-up cruises you through the immediate advantages and disadvantages of both the methods for web design and development.
Quick Links
2. Using Pre-Built WordPress Themes
3. Who Created These WordPress Themes?
4. Is There A Need To Hire WordPress Developers?
5. Answer These Questions Before Hiring Any Of The Two Methods Of Website Development
7. E-Commerce Development Using WordPress
Custom Website Development
You have to start from scratch – from designing to development, testing, and debugging – everything remains in the hands of a professional website developer. You literally have a lot on your plate if you are going with custom website development, but these pains prove their worth when your website is able to establish authority and retain your clients to shop from your website. Moreover, custom sites are more SEO-friendly than sites based on generic WordPress themes.
With custom development there is no silhouette of the website, you just have an idea, a vision, or a competitor's graph that lets you kickstart your own website design and development. You start with a blank canvas, probably a digital designing tool like Adobe Photoshop. Custom web development encapsulates the need to have steep knowledge of coding – else the website will suffer. Most often the entrepreneurs outsource the task to an affluent website development company already holding a team of insightful designers and developers.
Wondering how much does it cost to build a custom website from scratch?
Custom Web Development – Pros V/s Cons 
| | |
| --- | --- |
| Pros  | Cons  |
| Custom sites are unique that let your business be identified easily on the oversaturated online forum. Uniqueness is what makes you stand out from the normal league.    | Custom web development is comparatively expensive than WordPress development. You need to reserve a heavy pocket if you wish to build an authentic site that generates profit.  |
| Complete flexibility on customization, branding, and personalization.  | It is impossible to drop in the middle of custom web development without releasing a huge sum of money.  |
| Custom development contributes significantly to SEO. SEO is more than keywords placement, it is about the architecture and authenticity of the site that helps the crawlers read web pages properly.  | Custom web development is time-consuming and involves a deep learning curve.  |
| Custom sites are relatively scalable than theme-based sites. Plus there is a higher scope of possibilities that makes your business site even more efficient.   | Demands detailed research and requires one to make a series of wise decisions based on concrete analysis.   |
| Implementing USP is easier with custom sites.  | Even the minutest update or change takes time.  |
| You can incorporate any plugin you wish to create a link with third-party platforms, making your site, even more, user-friendly.    | Even website maintenance is comparatively expensive than theme-based sites.  |
| Made specifically for your business needs, the sites are highly secure.    | |
A custom site is a big deal with even bigger profits – still one needs to get their budget straight before keeping the foundation of a custom-built site. Get your budget estimations from an established web development company. Request Free Quote Today..!!   
Using Pre-Built WordPress Themes
WordPress is an open-source, free-of-cost website development technology with an active development community that is adamant to make the architecture seamlessly perfect. Thanks to the active WordPress communities, the CMS has evolved from building mere blogging sites to more complex, extensive, and dynamic business sites like e-commerce portals, portfolios, customer engaging mobile applications, etc.
More than 34% of the business sites are based on WordPress architecture and the number is constantly increasing. WordPress website development is profitable only if you are able to make the best use of this open-source technology (people often hire WordPress developers for the same).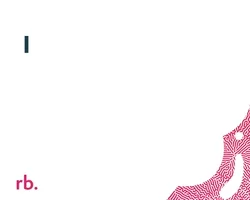 If you are using pre-built generic WordPress themes the upper hand you hold is there is no need for much coding and the major drawback is that you are likely to face cut-throat competition as you have limited customization and personalization capabilities compared to custom web development. 
Theme-Based Web Development – Pros V/S Cons
| | |
| --- | --- |
| Pros  | Cons  |
| WordPress development is pocket-friendly because of the huge array of free themes. In fact, the amazing premium themes are also quite affordable.    | Sites built on generic themes lack originality and often fail to leave a mark. Theme-based websites are viable but not as outstanding as professional custom websites.   |
| Not much time-consuming, you do not have to spend months building and launching your business website.   | SEO is an additional effort with generic WordPress themes. The limited scope of scalability and growth.   |
| WordPress website development does not need steep knowledge of coding. Still one needs to be well versed with the technology to make the best out of it.  | Limited scope for customization, personalization, and branding as compared to custom web development.   |
Who Created These WordPress Themes? 
There is an active community of designers, developers, and coders who share their work on an open platform for free. These experts portray themselves as a part of the open-source community or the white hat hacker culture where "hacker" culture dictates that the resource should be available for free to all. 
Is There A Need To Hire WordPress Developers? 
DIY Vs Professional WordPress Development – Know the cost breakdown.
Well, it is about making the best use of the technology where the best WordPress developer shines.
General WordPress themes are available free of cost but maybe that is not enough for your goodwill in the market. A generic WordPress theme is never enough – if you are a web designer or a developer you will certainly agree with me on this. Any business website is based on market research and if you are going with purely generic themes without customizations that means you are not taking your goals seriously.
Go for WordPress only if you are well-versed with the tech stack or have the best WordPress developers playing on your behalf. Especially when it comes to developing a revenue-based model like an e-commerce platform.
Know how much does it cost to create a WordPress website for your online business?
What do you need to know?
-> WordPress is a free open-source CMS saving you 50% to 60% cost on designing and coding. 
-> It is better to reach out to an expert than to risk it by using generic WordPress themes in your DIY projects. 
-> WordPress is the best-in-class utility for e-commerce website development provided that one knows how to use the tech stack in their favor.
-> There are various basic and paid plugins for WordPress development through which you can increase the functionality of your site. 
-> WordPress provides a skeleton for your business website but the major focus is still on customization and the purpose it solves.  
-> Whether you build the website yourself or hire an expert to develop one for you, WordPress development is still cheaper than custom web development built from the scratch.
Answer These Questions Before Hiring Any Of The Two Methods Of Website Development
-> Which tech stack your competitor sites are using? 
-> What purpose does your business website serve? 
-> How will you present the USP through your site? 
-> What elements are needed to increase conversion rates from your site? 
-> Does your website comply with the latest SEO practices that aid in driving more conversions to the site? 
Who Uses WordPress Themes? 
Initially developed as a true blogging utility, the CMS platform is now capable of creating various business websites – but WordPress is tagged as a blogging website and that is the fact. In 2003, blogging became the mainstream and WordPress was just the right product introduced at the right time. WordPress became popular as the easiest source for individuals to build a website and earn. To date – this CMS platform is the perfect solution to pocket-friendly and quick website development.
Neither in those days nor today – WordPress alone is enough to create a true business website meant to increase consumer engagement. As of 2021, only WordPress installs are not enough for a business to rule, one needs to take the help of external plugins to help enhance user experience. For instance woo-commerce for e-commerce website development using WordPress. Yoast for SEO accessibility, and so on.
E-Commerce Development Using WordPress
In the post-covid era, E-Commerce facilitating remote shopping is the talk of the town BUT. 
E-commerce development – Custom or Themed – the dilemma is never-ending and the decisions are guided by your budget and the e-commerce experts involved in your project. If you are willing to create an online e-commerce portal that will help you sustain the over-saturated market – reach out to us for the most economical pricing details and know more about WordPress. Request Pricing Details today…!!! Or post your queries on Whatsapp to help us reach out to you.
(Visited 134 times, 1 visits today)