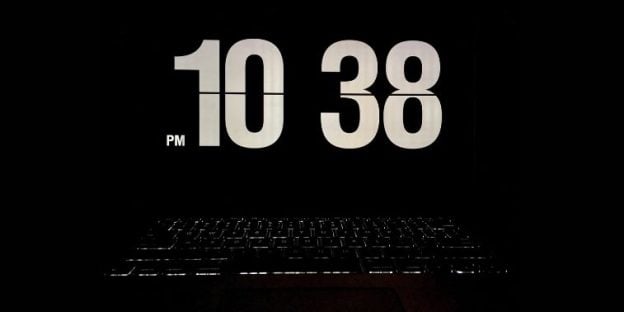 Time is health, wealth, and money. As the entire world increases its pace you get to witness the importance of time every second of your life. With the dawn of technology and increased smartphone usage, clock apps have become the best friends of people all around the world – even if you are wearing an analog wristwatch.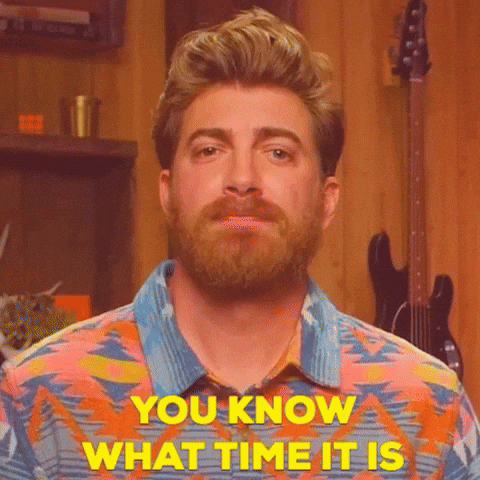 Result by some far-sighted android app developers, the best clock apps for Android is your all-time guides and companions. But why do you need a clock app while there is a smart clock sitting perfectly on your smartphone? Well, the custom clock in your Android devices holds a list of very basic features, while clock apps are evolved to give you more facilities to balance your life. Features such as counter, reminder, time zone tracker, weather tracker, stopwatch, etc are exclusive in a clock watch along with showing the time.
To make your life much simpler and balanced, the write-up catalogs some of the best clock apps that are a must for Android users. Make your best choice by analyzing the feature list of each application given below:
Top 20 Best Clock Apps For Android
1. SmartClock
You do not need to even unlock the screens to see time and weather updates, Smart clock installed in your Android device makes every detail visible to your lock screen keeping you updated all day long. The Android app displays time in 24 hrs and 12 hrs format making it comfortable for any person accessing the smartphone. The aesthetically pleasing dark theme makes your phone screens look even more classy while you turn the lights on.
Must Try Features
-> Darkness friendly neon glow effect
-> An eye-soothing wallpaper for daylight use. 
-> Custom wallpaper gallery to let you choose your best one. 
-> Detailed time display from date, AM, PM to hours, minutes and second indications. 
-> Wide array of time fonts, colors, and appearances to choose from. 
-> Contains an eye-appealing parallax effect contributing to its looks and style.
Download From: Play Store
2. Clock Live Wallpaper
Nature lovers, this clock live wallpaper is for you. From live waterfall scenarios to snowfall, spring, winters, autumn, the app has all the nature-oriented live effects along with the contrasting analog watches that show just the right time with its tips. How about changing the wallpaper with every season as it passes by? The app has an elegant and interesting theme concept and has the most useful features.   
Must Try Features
-> App indicates mobile battery along with time and date. 
-> Integrate your own photo from the gallery in the custom background as clock's wallpaper. 
-> Additional customization options available to change the transparency and font style of your clock 
-> Has a feature to control the speed of the live wallpaper, so you can make trees shed their leaves slow or fast. 
-> Option to show or hide battery and time details from your lock screen.
Download From: Play Store
3. Big Digital Clock
One more example of smart android mobile app development, the big digital clock is the complete screen clock app for android devices – it occupies the entire screen of your phone. The app has an additional sleep mode, so you do not need to tap the screen with the first glimpse as soon as you wake up. Its subtle interface and sleek functionality make your phone a perfect digital clock at your nightstand. 
Must Try Features
-> Easily customizable fonts, colors and size. 
-> Alarm that rings with the background that has the current time. 
-> Your small energy-efficient digital clock for your nightstand. 
-> Time is visible in both the formats – 24 hours and 12 hours. 
-> Time display moves around the screen to avoid any burn-in situation of the phone.
Download From: Play Store 
4. World Clock
Most of the employees working in the MNCs have to worry about time zones in the farthest countries. How about a clock that shows the time of the entire world under a small menu? The World Clock has everything you are looking for. Also this app is your saviour if you travel to exotic locations more often. It is amazing how these apps have made our lives easier, well in the backend the best application can generate revenues also. Curious to know how? Watch out how you can earn enough money through a niche application.   
Must Try Features
-> International time telling
-> Also operates as a time zone convertor – comparing and converting time zones of various countries 
-> The app has a daylight saving option that helps you know how much time is left in sunset.  
-> Shows multiple clocks on the single screen. 
-> Easy to track the real-time differences between local and international timings.
Download From: Play Store
5. The Clock – Alarm Clock, Timer, And Stopwatch
What do you expect from the best clock apps for android? If it is to make your lives easier then The Clock is for you. The clock is an all-rounder application for android that works as a clock, alarm, timer and stopwatch all under one roof. The application has a built-in power-saving mode, so the app works with the minimum power supply. Make this a to-do list app or an alarm clock. You will get the most from this application. 
Must Try Features
-> Voice smart application that lets you set the alarm, timer or counter through voice commands. 
-> Shows both international time and local time on the single screen 
-> App prevents you from accidentally stopping the alarm as it asks you to solve multiple puzzles before stopping the alarm. 
-> Set any musical cutout from your favorite song or the radio station music as the alarm ringtone.
-> To prevent you from a sudden jerk while you are having a sound sleep, the alarm volume remains low at first, then it slowly raises its sound frequency.
Download From: Play Store
6. Alarm Clock For Me Free
Alarm Clock For Me Free is one of the best clock apps for android for a reason. While the app leaves no stone unturned in converting your smartphone into a digital clock, you can easily customize the appearance – color, size and font of the time that is visible on the lock screen. Have you ever thought about how these feature-rich apps are made? If you have a solid business idea and are planning to start an application and earn, know the entire process of app development with Vervelogic. 
Must Try Features
-> The UI of this application is aesthetically pleasing and at your fingertips. 
-> Set as many alarms or snoozes as you want with this clock plus alarm for your android device. 
-> Turn on your favorite music to soothe your mind while trying to sleep and set a timer after which the music will automatically turn off. 
-> Before heading outside, you can check the temperature and weather outside from the application. 
-> The app includes puzzles to prevent you from accidentally shutting your alarm off.
Download From: Play Store
7. Digital Clock Widget
Widgets are the shortcuts to information by an application, so if you have a Digital Clock Widget downloaded in your phone, the time on your screen will display as a widget – making you take a feel of an iPhone. The feature is exclusive to this app only. The screen acquiring widget can easily be customized for different time formats and appearances. 
Must Try Features
-> With color, font and background customization you can make your digital clock look and feel the way you want. 
-> The app displays upcoming alarm times along with your current alarm time. 
-> Holds a rich UI surface that makes it even more user-friendly.
-> Pick your preferred color easily with an in-built RGB color pick
-> The widget's resizing feature is amazing and highly flexible, letting you arrange the widget on the screen any way you want.
Download From: Play Store
8. Digi Clock Widget
Digi Clock Widget is a multi-gadget clock application that allows you to access the same clock over different smart gadgets – smartphone, notebook, and tablet. One of the best clock apps for Android so far, the application can be accessed on any system that has android in it. The clock displays the time in the standard Digi clock format giving you the complete feel of a digital clock. You might have a separate to-do list app and an alarm clock – instead, hold the Digi Clock Widget shooting both purposes with a single arrow. 
Must Try Features
-> Customize your smartphone-oriented digital clock's background, font and size and make it feasible for your eyes. 
-> Shows time in both the formats – 24 hours and 12 hours
-> You get to see the detailed display with seconds displayed along with hours and minutes. 
-> An additional language option to help you see the timings in your language – best for those who do not understand standard counting language.
Download From: Play Store
9. Transparent Clock And Weather
Searching for the top weather apps on Playstore? While you search, think about something that is two in one. Yes there is weather as well as a digital clock – two facilities in one. Transport clock and weather is the great amalgamation of a digital clock, calendar and weather update – the app is the permanent savior for travelers as they are on the go and need updates regarding weather and timings for their expeditions. 
Must Try Features
-> Built-in GPS to track & share your current location 
-> Keeps you updated with the hourly and daily weather forecasts (of the location you are at). 
-> Live wallpapers to grace the background along with the appearance of time & weather information. 
-> An array of customization options 
-> Get notified about sunrise, sunset, rain, humidity, high temperature and other weather updates.
Download From: Play Store
10. Analog Clock Widget Plus – 7
This is to give you a nostalgic trip to the time when analog was the mainstream. Analog Clock Widget Plus – 7 displays time in a widget form on an analog watch that is designed for people to take a back trip. A perfect example of analog with digital, you can easily customize the looks of your clock along with other attributes like the typography of the time text.  
Must Try Features
-> The app flaunts an intriguing interface in both daylight and dark themes. 
-> Apart from time and date, you get updated about the mobile battery drain with the application. 
-> Adjust the clock as per your screen preferences so that it doesn't hinder your other functions or icons. 
-> Multilingual application – see date and month in your native language. 
-> It has smart voice searches that will tell you the time in the speaker only by tracking your voice.
Download From: Play Store
If you are a single working parent then a clock app for android is your savior in balancing your busy schedule, you know what else should you own on your smartphone? A parental control application – know top parental control applications for android users. 
11. ReGular Clock Live Wallpaper
One of the most aesthetic interfaces, ReGular Clock Live Wallpaper goes very well on the surface of any Android device. This is one of the best clock apps developed by an android app development company that serves both as a clock and as wallpaper. The wallpaper downs the vibrant black color and it supports both smartphones as well as tablets. You can use it as an app, a widget and wallpaper. Go for a full-screen watch or resize the watch at your convenience. 
Must Try Features
-> Highly customizable interface with the flexibility to change the font color, size and clock's background. 
-> A classic analog watch giving a nostalgic feel – you can change the clock hands' style, size and movement. 
-> The app informs you of the current phase of the moon letting you have the knowledge of eclipses. 
-> Has a detailed format including time, date and day of the week 
-> You hold the information about the sunrise, sunset and sun peak which is a great deal for photographers.
Download From: Play Store
12. World Clock Widget
World Clock Widget is another example of the best android clock that lets you schedule a meeting or an event and reminds you of the same from time to time. It shows you the time of different zones making it easier for you to conduct overseas conferences. WCW holds an intriguing interface with time display in both digital and analog formats. This beautiful clock with a lot of personalization options will certainly complement your style statement. 
Must Try Features
-> Multiple clocks for multiple time zones on the very same screen. 
-> An array of customization options including display formats, appearances and fonts. 
-> The app is designed with the aim to ease meeting scheduling. 
-> For military personnel, the app aligns them with accurate military time information. 
-> The app gives you updates of daylight saving a considerable amount of time.
Download From: Play Store
13. Sense Flip Clock & Weather
Why target various apps if you can simply see the time, date, and weather reports all under one roof? Sense Flip Clock & Weather is the best work of the app developers as this clock is a digital overview of all the information you need regarding the atmosphere and time. The app is designed as a widget that puts together all the information in a single place. The app supports more than 40 languages and uses your device's GPS to show the most accurate weather and time information. 
Must Try Features
-> The background wonderfully changes its appearance based on day, night, weather, heat, rain or wind. 
-> The app notifies the sunrise, sunset. 
-> The app holds three different widget sizes, letting you arrange the widget size as you prefer. 
-> App displays the current moon phase and other astronomical information with time. 
-> Just like the pendulum clock, the app will notify you of the time every hour of the day.
Download From: Play Store
14. Planner & Time Manager On Clock Widget
Task manager and clock app, what else do you need from your smartphone application? Planner & Time Manager On Clock Widget is your ideal companion if you are striving to balance your hectic schedule. Along with the regular time, the app shows you the distribution of your day's tasklist in different colors and labels. This app is great if you want to balance your professional and personal life and work on your punctuality. 
Must Try Features
-> It automatically gets your task info and accordingly schedules in Google calendar the tasks, events and news. 
-> The app displays events and tasks in the form of a pie chart making you understand in a glimpse where you are spending your time.
-> A complete package that shows local time and date along with weather conditions.  
-> GTD (Get Things Done) technology integrated into the clock app deletes the things from the pie chart when the task is complete.
Download From: Play Store
15. Speaking Clock
Another unique thought process by android app developers, the speaking clock not only shows but tells you the current time (so that you do not have to look at the screen). The app is the best advantage for visually impaired people, bikers, and drivers who cannot see their screens frequently. The app also communicates whether it's nighttime or daytime.  
Must Try Features
-> Apart from showing the time, the speaking clock tells you the time in 12 hours AM/PM format. 
-> The app activates with a simple voice command, device shaking or simply swiping your hand to the device sensors. 
-> The app tells you the time even if your device's battery is low, it is in silent mode or has a low volume.  
-> You can customize the clock's format, voice and style of telling the time. 
-> The app turns on the night mode once you keep the phone on charge.
Download From: Play Store
16. Alarmy – Echoing Alarm Sounds, Math Alarm Clock (Free)
Alarm is the most important feature of a clock app as its job is not only to show you the time but to wake you up at time – waking up early in the morning is a tough one to accomplish. As the name suggests, the app in no time will make you punctual with your routine. The app has several innovative ways to wake you up early in the morning. Its premium features come with a paid subscription but you wont regret spending some in balancing your life. 
Must Try Features
-> This clock app has an extra loud sound waking up even the deepest of sleepers. 
-> Turn off the alarm, put your phone on silent or airplane mode, the app will ring and snooze repeatedly until you are out of bed. 
-> It will give you amazing challenges like "shake your phone 999 times" or "solve the puzzles" to stop the alarm. 
-> There are some amazing features such as a slow increase in the volume of the alarm so that you don't risk a sudden heart attack (metaphorically). 
-> If you are too lazy to wake up at the first sound the app increases its voice until it is loud enough to wake you up from the bed and switch off the alarm. 
-> Apart from the classic alarm feature, it works as a smart digital clock showing the current time, date and temperature.
Download From: Play Store
17. Clock Live Wallpaper
Another classic analog clock app for your Android phones – the live wallpaper clock app has various amazing benefits for you. The clock app has a default analog format but it has a lot of customization options to make your phone look smart and modern. As some people prefer both numeric as well as digital clocks, one can easily set the format accordingly with this clock app. 
Must-Try Features
-> You can easily customize the clock background or pick from the default background images. 
-> Change the font size, style and color as per the background. 
-> The app has done complete justice with the looks and styling of smartphones. 
-> The app can become an amazing nightstand clock with a flashlight on the screen to make time visible in the dark. 
-> Set multiple alarms with the ringtone of your choice to wake up in a fresh mood every morning. 
Download From: Play Store
18. Battery Saving Analog Clocks Live Wallpapers
As the name has it, Battery Saving Analog Clocks Live Wallpapers, is an amazing wallpaper clock app for Android with advanced energy-efficient technology that prevents the device's battery from draining. The app flaunts an analog style to display time which is clear enough to see even from a peripheral vision.
Must Try Features
-> The app holds an extensive collection of multiple clock interfaces – classic white, black, Romanian, Rome transparent, etc. 
-> Choose the position of the clock on your wallpaper along with the color and size of the clock. 
-> The app supports both landscape and portrait orientation, which makes the app feasible for mobile as well as tablets. 
-> You can easily set multiple alarms and see the time for next alarm along with the current time. 
-> The clock app follows the detailed format and lets you choose the language of the time and date.
Download From: Play Store 
19. Digital Alarm Clock
Giving all the features that a standard digital clock gives you, Digital Alarm clock is your everyday savior that helps you balance your rest and sleep. Apart from showing the standard time and date, it also shows mobile percentage, next scheduled alarm time with constant repetitions or single day settings. The mobile app development company that created this amazing utility has taken a keen thought behind everything one could ever expect from a time clock. 
Must Try Features
-> Built-in day and night mode to prevent you from stressing your eyes. 
-> It is good for people with myopia or hypermetropia vision 
-> Customization to make your clock look more appealing and tranzy with your smartphone. 
-> Clock moves around the screen to prevent any anti-burn issue at a particular location in the smartphone.
Download From: Play Store
20. Alarm Clock
The name indicates that it is a standard alarm clock application, but its feature-list has far more facilities to offer. Listed as the best clock app for android, Alarm Clock shows you the time, temperature, precipitation and humidity in the air outside your home. The application with its sleek interface and functionality can easily be your permanent kit and companion. 
Must Try Features
-> With the facility of timer, clock and alarm it can be used as a stopwatch as well as a morning cuckoo clock. 
-> The theme color range is as huge as 30 color palettes with 5 font sets to give your android clock app a pleasing appearance. 
-> You don't want to give a NASA exam as soon as you wake up from your deep sleep, the clock app lets you switch your alarm by playing mini-games in the . 
-> Instead of that boring alarm tone, you can choose from your favorite song or music to be your alarm ringtone.
Download From: Play Store
Conclusion
That's it to the list of best clock apps for Android, each app is the result of experienced android developer's insights and the vision of people's behaviour. Each option has a Unique Selling Point that distinguishes the app from its other counterparts. A balanced life is the life worth living – this is no proverb but a fact. A well balanced life is the key to success in professional as well as personal segments and what's better than a clock when it comes to balancing your life.
If you hold a unique idea that you want to implement in your application and get revenue out of it, Vervelogic – the professional android app development company is here to have a productive table talk with you.
For now, the article holds more than the description – it has the must try features of each clock application alongwith direct links to download the app. Keep your search sorted and share your experience with us in the comment section below.
(Visited 141 times, 2 visits today)