WordPress vs Other Content Management Systems(CMS)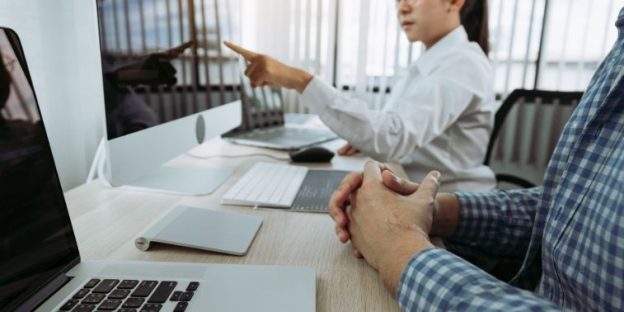 The foremost step in building a website is choosing a CMS. Your choice of CMS will largely depend on the type of website you want to build like blogging, portfolio, or an online store, etc. Companies with expertise in WordPress development suggest WordPress be the most chosen option among the several CMS available in the market.
Hence in the following section, we are going to read about the significant features of WordPress CMS as well as compare it with its most competitive alternatives.
What is WordPress CMS?
WordPress CMS is extremely popular, be it among small or large organizations worldwide. At its inception, it was a blogging platform, however, now it has become a full-scale CMS offering advanced features and a versatile plugin library. Because of these reasons people prefer to convert their website from PSD to WordPress.
WordPress developers from across the world commend the following distinguishing features of WordPress. Let's have a quick read.
Significant Features of WordPress
-> User friendly
WordPress installation process hardly takes 5 minutes, and no technical expertise is needed to use its features.
-> Plugins, Themes & Widgets
With thousands of plugins, themes, and widgets, it is extremely easy for a WordPress development company to develop customizable and extensible websites. Many of these features are even free and largely aid in developing both medium and complex sites.
-> SEO Integration
WordPress works best to make a website SEO optimized. There are a number of plugins to optimize your content and analyze for keyword focus, etc.
-> Commendable Support Community
Not just that but WordPress has a great support community helping users with tutorials, knowledge development, and troubleshooting.
-> Customization
Scripts in WordPress development allow users to modify the appearance of the website using a number of graphic templates. Many themes with optimized versions of the main site ensure consistency of content on all devices. Whereas plugins ensure the functionality of your site.
If you are a beginner must read the Beginner's Guide to WordPress
Comparison between WordPress and its Competitive Alternatives
As WordPress developers, we have compared WordPress with its popular competitive alternatives to highlight its capabilities. The comparison analysis will include the following deciding attributes:
1. Hosting
2. Cost of developing and maintaining a website
3. Ease of Use
4. Design & interface of the website
5. Adaptability
6. CMS for E-commerce
7. Website security
8. Support Community
1. WordPress.com vs WordPres>s.org
Attributes
WordPress.com
WordPress.org
Hosting
It is an all-in-one package that comes with a free hosting service.
Here, users have to purchase hosting from a third-party hosting company.
Cost of developing and maintaining a website
It is free, and you only pay for extra features included with the installation of WordPress.org.
Here, you only pay for domain registration and hosting, while free add-ons are already there.
Ease of Use
Navigation and functions are easy in both versions of WordPress
Design & interface of the website
Here, you can design your pages using themes, but need to upgrade to customize them.
Here you can design your page using themes, customize them as well as upload more of them.
Adaptability
It includes default plugins, while users need to upgrade in order to add plugins from the directory.
It allows access to both free and paid plugins.
E-commerce Development
Here, you get limited access to generate income from your website. You can monetize your site, only after upgrading your plan.
You can monetize your site by inserting as many ads on your pages using plugins.
Website security
WordPress.com takes care of all the site security and maintenance.
With WordPress, users are entirely responsible for site security, updates, backups, and optimization.
Support Community
Both the WordPress versions provide a great support community to help users with tutorials, knowledge development, and troubleshooting.
Learn How much does a WordPress Website cost- DIY or Professional Help
2. WordPress vs Drupal
Drupal holds the third most popular rank in the world for developing a large range of complex projects and web applications. WordPress developers suggest it is complicated for beginners. Let's read its comparison with WordPress.
Attributes
WordPress
Drupal
Hosting
Both of them are self-hosted platforms where costs will be based on the chosen plans. The site performance may vary. Where Drupal is developed particularly to be SEO friendly, WordPress uses plugins to improve SEO.
Cost
Both platforms are free to download and install. However, hiring WordPress developers will be less expensive, due to the limited trained developers of Drupal.
Ease of Use
WordPress provides a user-friendly interface and requires no technical expertise.
Building a website on Drupal requires knowledge of the basics of coding. Hence, it is not recommended for beginners.
Design & interface
Both the CMS can deliver excellent content management and performance.
Adaptability
WordPress uses content themes and plugins to easily design a website and make adjustments to it.
Drupal uses modules but does not depend much on them, hence requires more effort to design websites than WordPress. Users who are HTML savvy will find Drupal more scalable than WordPress.
E-commerce Development
E-commerce websites can be created using plugins.
E-commerce websites can be created using modules.
Website security
WordPress can easily take care of all the site security and maintenance.
Drupal users need developers to install or update software and modules.
Support Community
Both the platforms provide excellent support. However, WordPress doesn't provide as much customization as Drupal.
3. WordPress vs Joomla
Joomla and WordPress development platforms are the most similar alternatives, providing the best functionality and customization.
Attributes
WordPress
Joomla
Hosting
Both the platforms are self-hosted.
Cost
Both of them are free to use, however, you may incur an extra cost of hiring a highly skilled Joomla developer.
Ease of Use
Joomla users require a few extra technical skills than those using WordPress. With those skills, one can create quite complex websites.
Design & interface
Both of them provide an intuitive user interface to modify the website design. However, WordPress provides much more customizable themes than Joomla.
Adaptability
Many free open source plugins and extensions are provided by both. Where Joomla comes with built-in multi-language support, WordPress developers need to download a plugin for it.
E-commerce Development
To build a website with an online store, users need to add plugins here.
To build an e-commerce website, Joomla provides e-commerce extensions to manage both content and products together.
Security
Both platforms provide regular updates of software, plugins, extensions, and templates. The only difference being Joomla's updates are more frequent.
Support Community
Both the platforms have a large community of developers to provide support to their users.
4. WordPress vs Squarespace
Being a WordPress development company, we have observed that Squarespace CMS is as user-friendly as WordPress. However, Squarespace's hosting plans are restrictive and lack many standard features.
Attributes
WordPress
Squarespace
Hosting
WordPress is self-hosted.
Squarespace hosted websites include a hosting cost in the monthly price.
Cost
A standard WordPress hosting plan costs you an affordable price per month.
Here, the hosting plan costs similar to WordPress, however, you may be charged with an extra monthly fee if your use additional Squarespace features.
Ease of Use
Both the platforms provide an easy user interface, that even beginners can access.
Design & interface
Creating a design or customizing a template with Squarespace requires extensive knowledge of JSON and CSS, unlike WordPress.
Adaptability
WordPress offers a number of plugins to add new features.
Squarespace, on the other hand, comes with limited customization, templates, plugins, and other built-in features.
E-commerce Development
WordPress makes use of a number of plugins to create an effective e-commerce platform.
As an e-commerce development company, we do not suggest Squarespace for creating e-commerce websites. Because it only supports selling a restricted number of products, doesn't accept many international payments, and doesn't make secure membership websites.
Website security
Both WordPress and Squarespace take care of the site security, backups, and updates.
Support Community
Both the platforms provide a large community of developers to provide support to their users. Squarespace users can have access to professional support without an extra cost through live chat and email tickets.
5. WordPress vs Wix
Wix is a leading cloud-based web development platform. However, as WordPress developers, we have found the following differences that make WordPress a far superior option. Let us see how.
Attributes
WordPress
Wix
Hosting
Both the platforms are all-in-one hosting website platforms where users can build websites using the inbuilt tools.
Cost
The initial cost is free, and users only pay for hosting.
Wix's cost goes up as you go for more advanced features
Ease of Use
Both the platforms provide ease in using and accessing features.
Design & interface
WordPress offers thousands of themes to its users. Also, here themes can be modified unrestricted.
Wix too has a number of themes, both free and paid, but not as much as WordPress. Plus, it doesn't allow users to switch from one theme to another all of a sudden
Adaptability
WordPress provides a number of add-ons and plugins in its basic plan.
The basic plans of Wix don't offer add-ons. Users need to upgrade their plans and pay extra to access the add-ons.
E-commerce Development
On WordPress, e-commerce websites can be easily developed using plugins.
To build an e-commerce website, users need to upgrade to a premium plan
Security
WordPress takes care of the site's security and maintenance and is also responsible for regularly updating plugins and backups.
With Wix, all the websites are hosted on its servers, hence professionals take the charge of security.
Support Community
WordPress's great community of developers provides vast sources of information to its users.
While the availability of Wix developers and online support ports is quite less.
Conclusion
So by now, we have gathered that WordPress is by all ways the most popular, convenient, and versatile platform to build any professionally powerful website, including e-commerce. As a WordPress development company, we can commend that it is extremely easy for even non-developers to master WordPress than most CMS, within a small period of time.
If you have a brand that deserves to reach a greater and better audience through a powerful WordPress website, it is time to connect our WordPress developers at VerveLogic.
Vervelogic is a certified WordPress Website Development Company from India that is offering superior services from web design to digital marketing services globally. Our exceptional team of professional developers is always up to foster new challenges and ideas coming from clients. What's your idea?
(Visited 98 times, 1 visits today)