9 Steps to Create A Simple E-Commerce Website with WordPress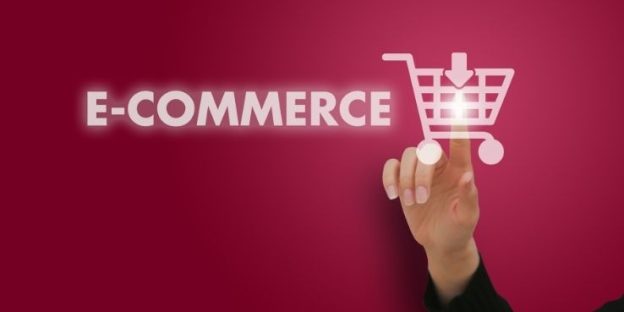 Over 30% of websites today are built on WordPress, after all, it is the easiest, most robust, and scalable, and free platform. Due to these features, WordPress is popular especially among beginners looking for a platform, to begin E-commerce website development.

Hence, we have jotted 9 easy steps to create your e-commerce website with WordPress. Let's read below.
1. Get your Domain name

Firstly, buy a unique domain name for your WordPress E-commerce website. Keep it short, memorable, and based on your brand name or as close to it as possible. Being an Ecommerce Web Development Company we suggest using the '.com' domain extension as it makes you open to selling worldwide.
2. Choose a Web Hosting Provider

Choose a web hosting provider that can host your website. Choose it based on the kind of online store you're creating. And then sign up for a hosting plan. Here, avoid shared hosting, due to the reason that you will share the server with other websites. So, if one of them gets hacked, yours will be at risk too.
3. Install WordPress

You can either use one-click install through your hosting dashboard or manually download WordPress and then upload it to your hosting account. The option you choose will depend on whether the hosting provider provides a one-click install option or not.
4. Install & Configure WooCommerce

To add eCommerce functions to your site, choose the WooCommerce plugin. These functions include product pages, cart, and checkout, secure payments, shipping options, automated tax calculations, integration with Google Analytics, Facebook, MailChimp, etc. Being an eCommerce web development company we suggest the following steps in the process of installing and configuring WooCommerce:
Install and Activate WooCommerce
Add Business Details
Select Payment Options
Set Shipping Options
Choose Complementary Plugins/themes
Activate Jetpack
5. Select a Theme

Customize the website design by either editing or adding to the HTML code of the site. Choose from the number of available free and premium themes for your website's appearance. Try the ones you like, and then install the best suited.
6. Add your Products

After selecting the theme, add products to your site. In the process of uploading products, give details like product name, price, main product range, additional product images, long & short description, and product category. Organize products by category based on these 6 product types- simple, grouped, external, variable, downloadable, and virtual.
7. Install Additional Plugins

Being an Ecommerce Web Development Company, we recommend 3 plugins for online stores- Yoast for SEO guidance, Securi for security, and Site Reviews for reviews.
8. Add Content that converts

Customize your website content to convert clients. Such content includes Microcopy, product descriptions, product images, privacy policy. Don't forget to set a persuasive Call To Action.
9. Make your Site public

You can always Preview your pages, to check how they appear after doing all the customization. After that, make your website live. Go to Settings>Privacy. After you've uploaded your privacy policy, you will see the option to turn your website public.
Conclusion
Hope this guide was simple enough to understand the basic creation of your WordPress E-commerce website. If you're a beginner and want to develop your first ever E-commerce website, we recommend you resort to WordPress. To get more assistance, connect with us at VerveLogic, a leading eCommerce web development company in India. Not only do our experts excel in providing the best website development services, but also guide the customers to effectively manage their websites. Send in your inquiries and let's take this further.
(Visited 151 times, 1 visits today)