Top 10 Dropshipping Tips for Beginners in 2022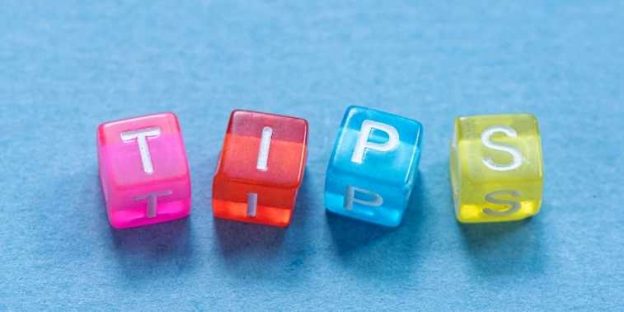 If you get the hack of it, Dropshipping is the most incredible business model you can acquire to start your own business. There is no need for you to purchase the merchandise, no need to manage the inventory, and no worries about shipments. Even you can take your business overseas with Dropshipping model – yes it is that scalable.
As dropshipping has been the inspiration for a few of my articles, here is one more valuable write-up to the string highlighting the benefits of dropshipping business and certain eye-opening tips for beginners in the dropshipping business. But for that, you must be well-versed with What is dropshipping? And how does it work?
Table of Content
Benefits of Dropshipping Business Model
Key Principles of Dropshipping Business
10 Dropshipping Tips for Aspiring Dropshipping Merchants
1. When Suppliers Mismanage the Orders
2. Inventory Management with Multiple Suppliers
4. Security Issues and Fraudulent
8. Unapologetic Customer Support
10. Online Marketing is the Key
Benefits of Dropshipping Business Model
Dropshipping is a low investment business plan with considerable profits and sustainability provided that you should get your hands on the best dropshipping suppliers to accompany you in your journey to the ultimate heights. For your dropshipping business to survive in 2021, it is inevitable to find the best dropshipping suppliers for your products. They do the entire stock keeping, inventory management, and shipment, make sure you know who you are dealing with?
If done right, here are the benefits a dropshipping business model renders:
-> Low Capital 
What it costs to actually set up a physical retail store, Dropshipping consumes far less than that. It is comparatively easier to set up an online store and get started without stocking any inventory with you (otherwise is the case with the physical retail stores). What you have to spend in abundance is time to study the market and start your dropshipping business. To kick-start your dropshipping business, you have to invest in building an e-commerce store (to facilitate purchases), digital marketing + SEO – that is still less than the investment for a retail venture. It is even economical if you outsource your tasks to a professional IT Consultancy and web development firm.
-> Convenience
As COVID-19 has taught us the value of social distancing and digital dependency, there are a lot of retail outlets that have gone digital to facilitate purchases. It is a great time to start with an online business as the demand for shopping convenience is increasing among customers. Order fulfillment and shipment are taken care of by the supplier freeing up your time for other mandatory tasks like e-commerce web development, marketing, customer services, and backend operations.
-> Mobility and Scalability 
You can operate your dropshipping business from anywhere as it only requires you to have a working laptop with the internet. Yes, you can start your business from your home itself. Apart from mobility and flexibility, the dropshipping business model is also scalable as you can anytime increase product listings including complementary products.
-> A Tested Business Model
Most of the well-known online e-commerce stores have adopted drop shipping as their primary business model. These e-commerce websites have a robust interface as well as secured payment checkouts to facilitate a complete shopping experience. They offer a wide range of products that are hard to resist by the customers spending on online shopping.
Key Principles of Dropshipping Business
If you are new to dropshipping business there are chances you might lose your path and end up being frustrated with the idea of business. Just like any other business, dropshipping needs dedication and a set of principles to follow throughout the journey.
Here are two key principles to make dropshipping work in your favor:
-> Acceptance
Undoubtedly there are a lot of benefits of adopting the dropshipping business but it is not mess proof. You will face some uncertainties throughout your journey like items going out of stock, damaged orders, refunds, orders not arriving on time, etc.. – these challenges are part of an e-commerce business and need a backup beforehand.
-> KISS Mentality
Keep It Simple Stupid – keeping a KISS mentality throughout your journey will keep you organized and away from uncertainty. Dropshipping already has a lot of branches to its trunk like multiple suppliers, different location shipment, carrying fragile products, etc. it is advisable to have a robust backend to track any movement that happens in your business. That can make you miserable if you have a lot on your plate to set. Go with easy-to-implement solutions and then slowly uplift your e-commerce website to have diverse varieties of dropshipping products.
10 Best Dropshipping Tips for Aspiring Dropshipping Merchants
1. When Suppliers Mismanage the Orders
Leading the list of 10 best dropshipping tips for beginners is handling order mismanagement.  No one is perfect and people often have to bow down in front of adverse circumstances. Even authentic suppliers can't guarantee you any botch supplies. If not a daily dose, order botching may sometimes happen with the customer. What is your Call To Action then?
-> Own the Mistake – You are the representative of your brand and products, therefore you have to own it and try to reciprocate the situation for good. The drop shipper is invisible and the customer has no idea that there is any third party. Own the situation, apologize and let the customer know what you are doing to fix the problem.
-> Make it Up to Your Customer – At this moment the customer needs your support. They will highly appreciate the fact that you are ready to compensate for the inconvenience – either offer them the shipping refund or an upgrade if the customer needs a new item shipped out.
-> Communicate with the Supplier – Owning the mistake doesn't mean you will cut down on your profits. If you are dealing with a reputable and authentic supplier, they will pay to fix their own errors – this is why dealing with a reliable supplier is important. Though no supplier will pay for the freebies or upgrades you offer to your customers, you can consider it as the cost for building brand recognition.
2. Inventory Management with Multiple Suppliers 
Dropshipping business management is not easy and it is even harder when you are dealing with multiple suppliers to facilitate product availability and shipment. You can't afford mismanagement of any sort or you will find yourself constantly saying that your item is out of stock – you will certainly lose your chance for customer retention. When there is an order from a customer you cannot afford to say it is out of stock very often and especially as a startup. So what can you do?
-> Access to Multiple Suppliers – Having links with multiple suppliers for the same product will surely work in your favor. If you have fixed a dropshipping niche it will be easier for you to find suppliers dealing in similar products. With access to multiple suppliers, your chances of going out of stock with a cataloged product will become thin and thinner. Moreover, it is risky to rely on one supplier for product sourcing if your site is visible to millions every day.
-> Choose Your Products Wisely – Catalog the products that are available with more than one supplier so that if the product is not available with one supplier, you can always reach out to the other supplier for order fulfillment. Supplier is an integral part of order fulfillment and supply chain. If you are planning to start a dropshipping business or have initiated with one, it is advisable to go through the supply chain and know the order fulfillment process well.
-> Catalog General Products – If your luck doesn't favor you and you are not able to get two suppliers for the exact same product, you can go easy with some customizations and hold near similar products that are interchangeable. For this, it is highly recommended for you to hold general products like smaller accessories and product add-ons. For generic products make sure you curate common product descriptions. Discuss your content requirements with the best content marketing agency in India.
-> Constant Check on Item Availability – If an item is listed on your dropshipping supplier's website it is not mandatory they always have those in stock. There are instances when the item goes out of stock and one needs to wait until the new stock arrives. To play safe, it is recommended to be in touch with the sales representative and ask them about product availability. Are your products in stock 90% of the time? Or does the supplier keep a few in hand? The latter may create some problems for you.
-> Deal with Out-Of-Stock Products – Even if you follow all the above points there are chances you might deal with product scarcity at the time the customer placed the order. This happens with every e-commerce website. So instead of directly giving the bad news to your clients give them an upgrade (similar but better products). Any person will be thrilled to see an upgrade to the regular product that they were earlier ordering – this will help change their mind and also retain your valuable clientele.
3. Order Fulfillment Process
Certainly one of the best dropshipping tips for young businesses – access to multiple suppliers. It is indeed the best backup plan one could have to avoid the items going out of stock. In the case of suppliers, is it necessary to keep segregation of primary and secondary sources? Upon getting an order, how will you know which supplier to redirect your order to?
-> Direct orders to Preferred Suppliers – Find the best dropshipping suppliers who render superior services, great selection, and elite customer service. Keep them your primary option and divert all your orders to them until there is any issue like unavailability of the product or shipment issues. While making a choice ensure that your preferred supplier stocks 80% of the merchandise you are selling through your e-commerce website. AliExpress is one of the supplier sites that is trusted by many dropshipping sellers, as it is important to fetch the trusted suppliers only, here is how you can source your dropshipping products from the AliExpress marketplace.
-> Keep Location as a priority – If you are dealing with a bunch of genuine suppliers, keep the location as your primary criteria while diverting the order. Simply divert the order to the supplier that is in proximity to your customer. This way the order will reach faster and you might save on shipping charges.
-> Availability is the prime concern – The major concern is availability. As an e-commerce business, your major business goal is to give the best user experience to your customers. If you have access to multiple suppliers for the same product make sure to confirm the current availability of the before diverting the order to a particular supplier.
-> Direct the orders based on Price – Unless a supplier constantly keeps up to your expectations in terms of pricing, automatic order routing is tough. Any automated solution to order routing shall consider the potential drop in fees, real-time shipping rates, and current supplier pricing. Though it is not impossible, it is quite a task to implement an accurate automated system to accomplish it.
4. Security Issues and Fraudulent 
-> Storing Credit Card details – As far as it is easy for your regular customers to pay while re-ordering from your site, as a website owner, it is a task to store any customer's credit data. To store credit card details you have to abide by all sorts of PCI (Payment Card Industry Compliance) – the process is indeed expensive and complex if you are a layman to technology and you do not have any experts to get you through this. For starters, it is quite feasible to give quick payment substitutions like PayPal, Paytm, ApplePay, etc. Know the Top 10 Payment Gateways in the USA for e-commerce stores. for quickest payments.
-> Dealing with Fake Orders – As a dropshipping seller, it is possible that you face some fraud orders. Initially, it might be scary and devastating but as you will grow in your business you will develop a strong intuition and with caution, you can prevent the losses due to fraud.
-> Address Verification System – AVS – Address Verification System is one of the best dropshipping tips for beginners in 2021. With the help of the AVS feature, you can detect the address of the customer who has placed the order. Fraud is rare with orders that have passed the AVS test and are shipped to the customer's billing address.
Even if you are not using AVS, here are certain red alerts that can prevent you from fraud orders:
-> Billing and Shipping Addresses are different (do not accept such orders unless they are special cases).
-> Customer and receiver's names are different.
-> Doubtful email addresses or locations.
-> Since the fraudsters use another person's credit card they will opt for unnecessary fast and the most expensive delivery route, giving you less time to catch them.

5. Apprehending Chargebacks
The customer calls his/her bank or credit card company to apprehend the charge made by you from their credit accounts, being a dropshipping seller you will receive what is called a 'chargeback'. The payment processor will temporarily hold the said bill amount from your account and will ask you to prove that the goods and services were delivered to the consumer only. If you fail to prove so, they will deduct the amount and charge $25 chargeback processing fees. The best dropshipping tip for budding entrepreneurs here is to make sure you get no or very few chargebacks to sustain in the market. The major cause of chargebacks is fraud orders.
Too many chargebacks relative to the number of orders you process could lead you to lose your merchant account as well.
Upon receiving a chargeback you surely have a few days to respond, this is where an organized backend comes to your rescue. Tracking the order becomes a must in such cases. If that is a legitimate transaction, then you are most likely to recover your funds, unless there is some apologetic statement or promise you have made. In that case, their chargeback will sustain.
If the chargeback is anyway related to a case where shipping and billing addresses are different then you are almost certain to lose your battle. The processors will only compensate if the billing address is the same as that on the credit card of the accuser. The chances are rare for chargebacks and established sellers often ignore such chargebacks as they think it is a waste of time to fight back.
6. Handling the Returns
Returns are a part of dropshipping business. The greatest dropshipping tip for newbies here is understanding how your suppliers deal with the returns before you concoct any return policy for your customers. This will help you collaborate with your dropshipping supplier anytime there is a discrepancy in the product due to which it has to be returned. For instance, if the suppliers you are dealing with have a long 45-day return window then you can certainly be easy with your return policies giving your customers the time span of 7 days to return.
Backend process for returns:
Step 1 – Customer requests a return.
Step 2 – You request an RMA (return merchandise authorization) number from the supplier.
Step 3 – Customer sends back the package mentioning the RMA # on the address.
Step 4 – After inspecting the returned item, the supplier refunds the wholesale value of the product.
Step 5 – Lastly, you refund the retail value (you charged) to the customer.
Restocking Fees 
Some suppliers tend to charge the restocking fees – that is simply the surcharge for having the product returned to the warehouse (especially the customized products). Even if the supplier charges you this additional fee make sure you do not have them as a part of your return policy. This will adversely affect customer retention. Although you might have to adjust the fee here and there make sure whatever you are charging from your customers is acceptable and does not pique any question.
Defective Items
As a business person, your customers receiving a defective item is worse for your reputation but what hurts, even more, is that you have to pay the additional postage to ship the defective item to the supplier. Suppliers don't hold themselves responsible for any manufacturing defect and thus never own the expense for shipping back the defective products.
However, it is the best practice to return the shipment cost of the defective items to your customer, so clearly, this is the charge you have to bear. Consider this as the cost for sustaining in the market.
If the defective item is a low-priced good, you can always replace the old product with a new one without requiring them to return the old one. How does it benefit you?
-> If you bought the item from the supplier for $12, then there is no sense in investing another $10 to ship the minorly defective item back. You will recover $2 but that won't be worthy of your time and hassle.
-> It is kind of a surprise for the customer to get the new perfectly alright product without exchanging the old one yet. Not many e-commerce businesses do this and therefore this extraordinary treatment might end up in your favor making that customer your brand's lifetime fan.
Non-Defective Products
If any customer wants a refund for a non-defective product then the cost for return freight is on the buyer. This is fairly reasonable. Now, here is the dropshipping tip for you to stand out from the crowd – OFFER FREE SHIPPING. Keep it as a USP of your dropshipping business. This could be expensive, but most of the customers will understand that you do not have to bear the shipment for the product they ordered and then changed their minds.
7. Shipping Rate Issues
Computing shipping charges for every product from different suppliers is itself a task to accomplish for any dropshipping business. You might end up miscalculating your expenses and scratch your brains while calculating your balance sheets. The best dropshipping tip for beginners to deal with the shipping rate entanglement is to acknowledge the type of shipping rate.
Here are the three types of shipping rates you can process:
-> Real-time rates – Use the collective rates of the purchased items and the shipping location to fund the real-time rate of shipment. This is often difficult for shipments from multiple warehouses.
-> Per-type Rates –  Set a flat shipping rate for every product. For instance, the small ones go for $5 and the large ones will go for $10.
-> Flat-rate Shipping – Regardless of the weight and size, you will charge the flat shipping rate from your customers. The rate could be based on the location of the warehouse.
Most of the dropshipping newbies are seen struggling with the shipping rules for an e-commerce store that is yet to generate sales. The best dropshipping tip for a beginner here is to hire the help of the best digital marketing agency and divert your attention towards digital marketing, SMO, and SEO. Implement a generic return policy that is compatible with all the product shipments.
Get inspired by some established players' websites and curate a policy that does not need alterations every now and then (except for some special cases). It is the best practice to fix an average flat rate for all the shipments that will keep you more organized. Some shipments might cost you more but that you can balance it with the ones that cost less than you are charging.
How to tackle international shipments? 
Most of the dropshipping sellers aspire to go overseas with their business and this is certainly worth a shot. Though it is neither as easy as a domestic shipment, nor is it impossible to set up your freight networks overseas.
While fulfilling international orders, you will need to deal with:
-> Limitations on weight and length of the container (which is different in different countries).
-> Suppliers charging extra for international shipments.
-> An additional expense to resolve problematic orders like returns and re-shipments, as the cost of overseas shipment is higher.
-> Extremely high shipment costs on heavy or fragile items.
Is your hassle worth it? 
If you have an extremely big international market overseas then your hassle is worth it. There is no point in resisting an opportunity as big as dealing overseas and making a profit in good currencies. If you are dealing in low-priced items with higher profit margins then going international could prove to be one of the greatest decisions of your life.
Forgoing international with your business you need to create a firm e-commerce base – go with an advanced e-commerce portal with a robust digital payment mechanism. Also, you have to give extra attention to enhancing the visibility of your e-commerce website – the best digital marketing and SEO practices. If it is for overseas every effort will be doubled.
Paving your way towards success, Vervelogic gives you a comprehensive and full-fledged e-commerce web portal (web, Android, and iPhone) for your international business along with digital marketing, SMO, and SEO services all under one roof. Moreover, the company holds dedicated departments for each benchmark ensuring the best results directly from the experts. No test and trial.
As smartphones are prevalent everywhere, businesses are using m-commerce to scale up by facilitating their clients with online shopping through smartphones (anytime, anywhere). This massive shift to m-commerce has increased brand sales and helped them establish authority in the market. In 2021, m-commerce is the best way one could pick towards success. Know more about m-commerce and its importance for e-commerce business OR Vervelogic is here to help you with m-commerce, its benefits, and implementation.
A Carrier for your Products 
If you are dealing in the US, one of your hardest choices will be between FedEx and US Postal services. While you can easily deliver large and heavy stuff using FedEx services. US Postal Services will come to your rescue for small and lightweight shipments. The best dropshipping tip for beginners – while mentioning the shipment options you must consider categorizing them by shipping time (5 days or 3 days) – this will help you choose the most economical carrier for your dropshipping orders.
8. Unapologetic Customer Support
Customer support is an integral part of any business and dropshipping is no different. Handling and answering all customer queries establishes you as an authentic firm in the market. Moreover, it helps you build trust with your existing clients. But, as a newbie is it that easy to handle and answer each and every query that arrives?
The best dropshipping tip for beginners in 2021 – plan and execute the perfect customer support system. Excel is certainly an incredible utility but that is not meant to handle customer support. Moreover as your customer base and business grows, it becomes incredibly hard to manage thousands of queries from Emails.
How to get out of this situation?
Giving the best customer service is one of the top 10 drop shipping tips for beginners. To accomplish your goals, consider implementing a chatbot to handle general customer queries and write a series of FAQ articles to guide and educate your potential customers. No matter if it is an e-commerce or any business website, chatbots have come to change the face of customer assistance and it claims to replace 70% of human efforts. Chatbots to increase customer engagement on your e-commerce website.
Other options to manage customer queries are:
-> Help Scout – Treats every issue as an email, giving a personalized experience to every customer. Asks monthly subscription of $15, this automation utility helps you deal with bulk emails with a personalized response to each mail.
-> Help Center – Get direct access to all the queries from email, FB, and LiveChat on one single platform. This will save you from wandering here and there to answer your client's queries. Also, create FAQs from scratch to facilitate your customers with answers to general queries. Helpcenter gives a free plan.
-> Richpanel – From sending the track order info, editing orders, and issuing helpdesk on the helpdesk itself, Richpanel lets you help your clients at the help center itself without going much further with the problem. Richpanel gives a free plan.

9. Phone Support 
Phone call support is one of the best ways to give real-time assistance to your valuable clients. But is it worth your money? Phone support is expensive and being a beginner there are possibilities that consumers might call you and they may or may not purchase in the end. As far as phone support is concerned, the best dropshipping tip here is to decide when to give phone support to your clients.
Consider the type of dropshipping products you are selling as the base for your decision. For instance, if you are selling smartphones or any other expensive product then it is inevitable for you to keep phone support as people might want some surety to make their mind on spending a big amount. On the other hand, customers won't give it a second thought before buying low-priced products from you and will not call you for surety.
If you are handling dropshipping alongside a 9-5 steady job, then attending sales calls is impossible. You can direct your customer calls to your voicemails and can get back to them afterward. Though it is not the best practice for a business still compromisable against no phone support at all.
No matter how you handle your sales calls, it is important to address the issues of the existing clients so they stick to your services. You can't afford to skip post-sales phone support.
Grasshopper and Aircall can help you set up a toll-free number and sales line for a minimal subscription fee.
10. Online Marketing is the Key
Digital Marketing is the key for any online business to rule. Though dropshipping business does not require you to hold a physical store or any sort of inventory, e-commerce web development and digital marketing are your areas to spend on for good fortune. Being an online business you might want to increase your site's visibility on the SERPs (especially Google). Outsourcing to a professional digital marketing agency is your best bet here. While you are invested in other sectors of progress in your dropshipping business, a potent digital marketing agency like Vervelogic will take care of your store's online visibility, Social Media Optimization, and digital marketing strategies to enhance your virtual reach.
What Vervelogic Helps you with? 
-> Complete Search Engine Optimization
-> Social Media Optimization
-> Content Management (from web content to guest posts, blogs, articles, product descriptions, premium gated content, etc.)
-> PPC Advertisements
-> Revamping the digital marketing strategies based on concrete metrics and responses from various channels.
As a beginner, your best dropshipping tip is to introduce your business to your target audience.
Search Engine Optimization 
Developing a full-fledged e-commerce website will do no good unless you have strong visibility on SERPs. With relevant long-tail and direct keywords, SEO helps your website trend on the first page of SERPs. Depending on your dropshipping location, you can leverage local SEO. For instance, if you are dealing in the USA market, you can perform the local SEO to make your website visible to the people in close proximity to the US. This will automatically filter your website traffic for location.
Facebook Ads
Facebook is a well-known social media site with millions of viewers visiting every day. Being the most sought-after social platform, many e-commerce entrepreneurs are using the site to fetch the correct audience and show ads (with great deals and offers) exclusively for them.
The very first step to digital marketing is to know your customers. Facebook Audience Insights helps you with knowing the demographics, location, likes, and dislikes of your audience, based on which you can curate an exclusive ad.
Google Ads 
Advertise directly to your ideal customer on the two largest search engines: Google and YouTube. Google Ads lets your website be visible on the top as soon as the viewer inserts relevant keywords. Google Ads is capable of reaching potential clients in three distinct ways – search ads, Google Display Network, and YouTube Ads. Moreover, people reaching your website through Google Ads already need a specific product, you do not have to market a lot.
Content Strategies
Wondering how content management works in your favor in a dropshipping business? Precise content management helps you communicate well with your viewers, speak well for your services, and helps you influence their decisions. Content is the king when it comes to online business. Know how you can use content to create a difference, generate demand for your products, and lead the decisions of your target audience. Know more about thought leadership and how you can use it to become a successful e-commerce brand.

Conclusion
A dropshipping business is the quickest way to build a startup and follow your dreams of becoming a successful entrepreneur. Though it's not a fast track to massive income and popularity, dropshipping is a course that involves a lot of wise decisions, time, and investment in the right resources. And when it comes to the right decisions, this article has some eye-opening plots and top 10 dropshipping tips for beginners to fix the issues they are likely to face during their dropshipping journey.
(Visited 152 times, 1 visits today)