How Chatbots are Helping in Engaging Customers With your Business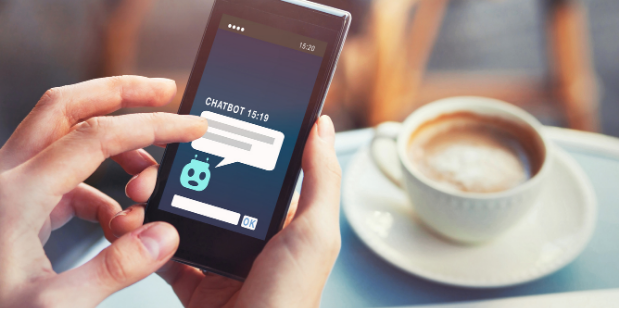 If you have bought a service from any business then you require a constant connection with them, especially when it comes to problems that you are facing with their product/services. Instant messaging is the key here for businesses when they are looking for a way to establish an interactive medium between you & the customers. Instant messaging is being widely used in both web & mobile applications.
This changed the complete scenario of customer-business relationships, now enterprises can easily connect to thousands of their customers at one time using various APIs like Whatsapp, telegram, messenger, etc. If you are new to this medium then there are few questions that arise in your head like "What are chatbots?", "How do they function?", "How can you build them?", "How they can help your business?". So, let us move forward with this blog to answer all these questions with ease.
What are Chatbots?
If we were to define chatbots then they are artificial intelligent software systems, which allow a conversation between the bots & the customer through text or voice interface. The interactions can be made in natural languages or in the language that is preferred by your customers.
The questions can be asked in terms of questions like banking services, bill payments, facing issues along with internet options, and many more. In recent times, chatbots are the most efficient way to connect with customers as they help in establishing communication interference between humans & machines.
Top Sectors in which chatbots are mostly used are:
a. Healthcare
b. News & Weather
c. Banking & serviced
d. Customer service
e. Foodservice
How Chatbots Functions?
The basic way in which chatbots work is to understand the user's input and respond to it with a relevant solution. Every business has different services so their chatbots also work according to their services/products. Let us look at the types of chatbots that are prominently used for.
A. Machine Learning Chatbots
These bots use artificial intelligence to understand the language of the input as they are not limited to commands that you have given to respond. This bot is smart enough to complete inputs that are shared by the user and revert them back with relevant responses.
B. Rule-Based Chatbots
These chatbots work in a single workflow as the programming is done. The scope of functionality and better experience for the users is very limited as they can share responses to specific commands only.
How Chatbots are Designed?
As already mentioned that basically there are two types of chatbots, first one is rule-based & machine learning. If we talk about designing rule-based bots then you will have developers that can write extensive coding rules & algorithms for the system. However, in machine learning chatbots, developers have to introduce machine learning parameters properly in the code. This type of chatbots has wide scope & requires huge amounts of streaming data as the system has the ability to learn on its own. Both the chatbots can be designed on various platforms like Telegram, Messenger, Whatsapp, etc.
You can use various designs that combine with your application or websites for an effective chatbot. Depending on the challenge that you want to address or the complexity in your services you must incorporate technologies like Machine Learning, Artificial Intelligence, Natural Processing & understanding can be the best option to select.
Importance of Chatbots & their Ability to Help Businesses
Chatbots for your business can really improve the customer experience with their human and machine interaction. It also provides opportunities to companies to make their applications and websites more engaging and customer-centric. If we look at the numbers then they have changed the way businesses communicate with their respective customers and how positively they have affected the market:
-> Juniper Research States stated that incorporating chatbots in business will save around 2.3 billion hours by 2023 for both organizations and customers.
-> As per the reports from Business Insider that more than 85% of enterprises are looking to implement chatbots by the end of this decade.
-> As per the latest reports from the Research States, the worldwide chatbots market is anticipated to reach around $1.25 billion by 2025.
Benefits of Chatbots
Cost Reduction 
With the implementation of chatbots on the website or mobile application then there is no need for any human to interact with the customers online. The best advantage of chatbot is the companies can take numerous queries at one moment. These chatbots can also align with company objectives and help in customer conversion.
All Time Availability
When you have humans for interaction with your customers will not be available all the time. Once you have a web or app chatbot will make your services can be accessed 24×7. It also allows companies to check & analyze the traffic during non-working hours to further implement the new marketing strategy.
Learn & Update 
The chatbots are trained & updated as per the interactions being made with the customers.
Client Handling
Artificial intelligence has the ability to handle multiple queries at the same time which ensures that customers are left unattended.
Disadvantage of Chatbots
Long Process
The design of the chatbots is done to help improve the customer's interaction with speed-up responses. With limited availability, the process is very slow.
Cost
Each chat needs to be differently customized as per the business needs which eventually increases the business cost. At times when there is heavy traffic on your site, certain programming must be done which can include some additional cost and can be a risky investment.
Poor Memory
Conversations between customers and chatbots are not stored in the server or any database which doesn't allow you to check customer's past issues. So, a chatbot must be designed to ensure that the system understands the user's queries and may respond accordingly.
Communication is really important between customers & business and this can easily be implemented through chatbots. It is an intensive functional tool that enhances customer interaction and engagement with the user, eventually increasing customer satisfaction so your business can reach new heights.
(Visited 80 times, 1 visits today)