14 Best Family Locator Apps for Android and iOS in 2021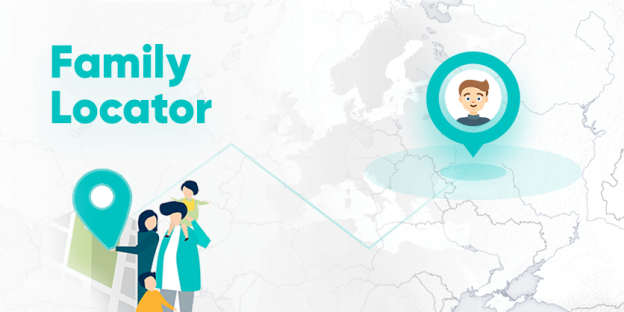 The following blog describes the best family tracking apps for Android and iOS mobile phones. 
We keep extreme caution when it comes to our family's safety. Gone are those days, parents used to call us every time to know our whereabouts. And the time is not far when we take a step ahead and let technology do the caretaking. Thanks to the family locator apps to make this possible.
So, let's read about what these apps are and how they work.
How Does A Family Tracker App Work
Family locator apps work by finding some other phone using a virtual map. They have an easy-to-use interface and come with GPS technology. Using this technology, people can navigate around, get notifications, speed alerts, and their family's whereabouts. These apps are compatible with both Android and iOS devices. You only need to make sure that the phone has GPS functionality, and is turned on when you need to track.
Just install it on your device, sign up, and then install it on your family's device, to enable the tracking.
What To Look For When Looking For The Best Tracking Apps
Before you choose the best family locator app, read what functions these apps should have.
Location Backup Details- identifies the phone's location on the virtual map and shows what activities are taking place there, images, and videos, etc.
Virtual Geographical Range- lets you track people who are nearby, i.e. within 100-200 meters.
Driver Speed & Other Support- alerts you when you are overspeeding and provides other driver support.
Live Location- helps you see the live location of your family member at a certain time. You can also use the phone number to track the live location of a cellphone.
Safety Check-ins- lets you check-in in a particular location so your family knows you have reached safely and can track your whereabouts.
SOS Functionality- SOS alerts or relays messages can be sent to your family members in case of emergencies.
Android & iOS Savvy- The tracker app must work on both Android and iOS phones because all members may not have the same OS.
14 Best Family Tracking Apps for Android and iOS in 2021
Without further ado, let's quickly jump to the most useful free family locator apps. Go through all the features of each app before you make a choice.
1. Eyezy- GPS Location Tracker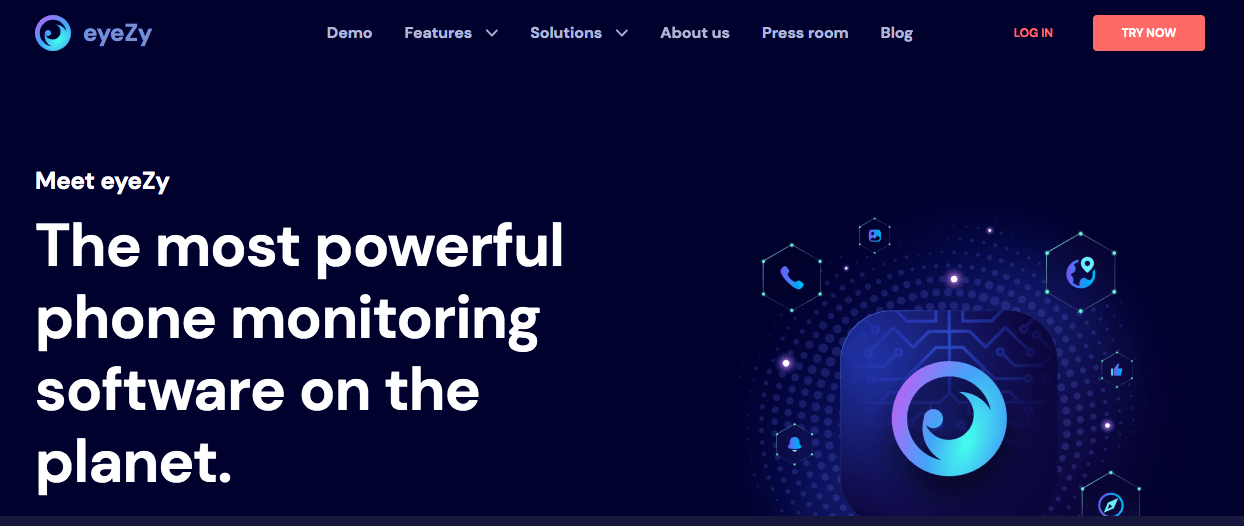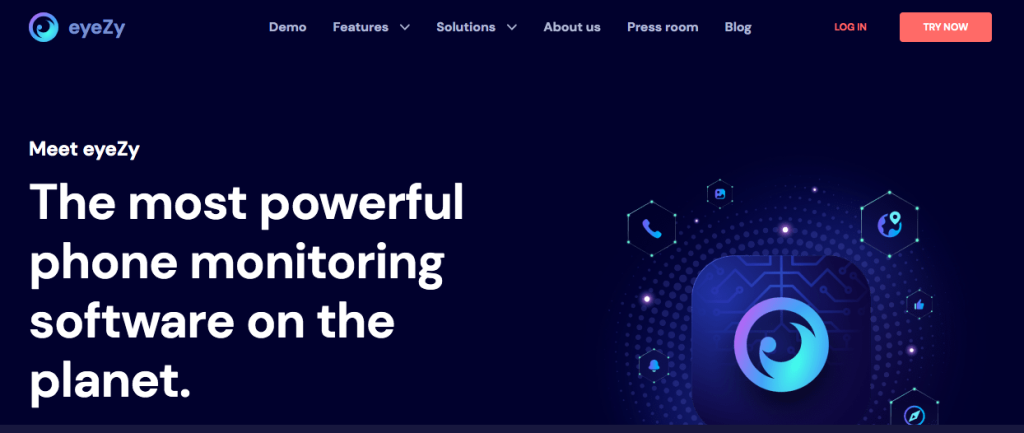 Eyezy is the best Family Locator for Android and IOS. You can easily track your family members, friends, and kids in real time. This app works in critical situations when your close ones especially kinds are not there to answer calls to make sure they are safe.
Features
This app has a simple UI and fast processing.

You can text on any social media account including text messages and iMessage.

Screen Recording

Past location history can be extracted for any family member.

Geo-zone customization is possible which means you can know when your child is reaching school or leaving home.

You can get danger alerts on the device if any family member is in danger.

Real-time location tracking.
Download the App from Eyezy
2. Glympse – Share GPS location
Glympse is one of the best family locator apps allowing users to track their family members, friends, and co-workers. It uses GPS tracking and dynamic maps to provide real-time location.
Features of Glympse
This app is free, fast, and easy to use.
Requires no sign-up before using.
Let you find friends at concert festivals, catch up with family, know the whereabouts of coworkers, and share details of emergency situations, etc.
Easily sharable with anyone without installing anything on another person's mobile.
It runs in the background, letting you run other apps alongside.
Works globally, and requires a GPS and an internet connection.
Reasons to Avoid
Does not offer real-time tracking.
The location has to be updated manually.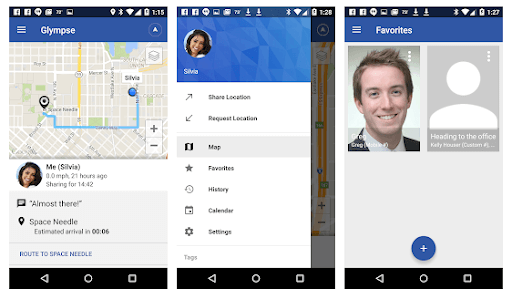 Just like there are apps to track location, you can track callers too. Here are the best Dialer Apps for Android & iOS that lets you dial contacts and track callers, their location, etc.
---
3. Life360 – Family Locator & GPS Tracker for Safety
Life360, another best family tracking app lets you be connected with your close ones. Let's find out its important features.
Features of Life360
Check in with your people when you are online.
Get driving directions and route information.
Access 24/7 Emergency dispatch feature for your family's safety.
Use text messages to communicate. Share information on individual users within the saved circle.
Avail to two days of Location History and place alerts for two places.
Access the real-time specialist support anywhere and anytime.
Get notified when someone arrives or leaves from a designated place.
Reasons to Avoid
Users have to send invites to all the devices they want to track.
Uses a lot of battery on devices with low battery capacity.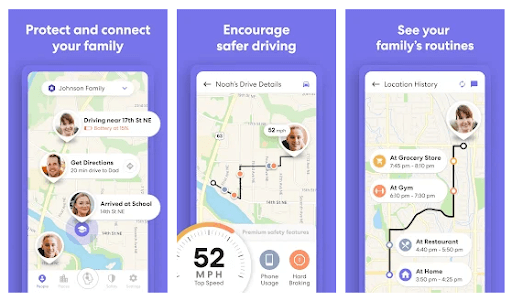 ---
4. Foursquare Swarm – Check-In
Keeping track of the places you visited is easy with Foursquare Swarm. It is the best family tracking app if you want to track yourself and your friends.
Features of Foursquare Swarm
Each time you check-in, a pin would be added to your personal map so you can visit it later.
Explore all the places you can visit and collect them.
Share location with friends and know where they are around the globe.
Reasons to Avoid
Higher battery usage.
Only people familiar with the interface can make the best use of it.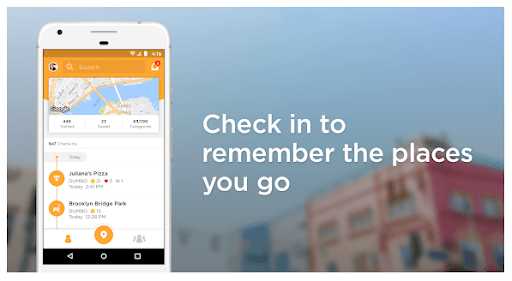 Did you see the different logos of mobile apps? These logos represent apps perfectly. Similarly, there is a logo for Star Wars which evolved. Interesting right? Know more about The Evolution of Star Wars Logo.
---
5. Find My Kids – Family phone tracker & GPS tracking
Find My Kids is another one of the best family tracking apps that lets you track kids below 18 years. It converts your child's device into a location tracking device. It is built to allow parents track children at all times.
Features of Find My Kids
Use integrated map to view the location and movement history of children.
Hear the nearby sounds of children.
Restrict kids from tracking parents location.
Track the battery of child's phone to remind him charge his phone if required.
Install the 'Pingo: Chat with Parents' app on your child's phone to let the app work.
Parents can chat with their kids while kids can send SOS signals from this app.
Reasons to Avoid
Separate apps for Parents and children.
Higher battery usage by The 'Pingo: Chat with Parents' app.
Pingo app gets bugs and closes often.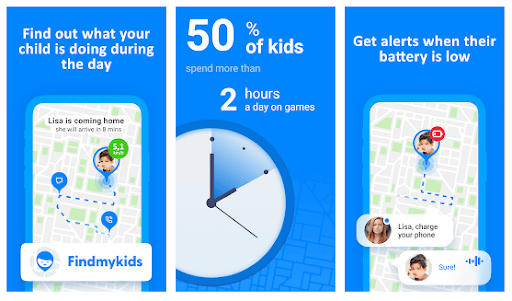 ---
6. Google Maps
Google Maps, an app by Google, is considered the best family locator app for android and iOS. More than 220 countries and territories are mapped on this app.
Features of Google Maps
It is available on both, mobile and web.
Share your real-time location with friends and family members.
Share your location for a duration between 1 hour to 3 days or infinitely, until off.
See the contact's address on Google Maps and reach there using directions.
Find the estimated time of arrival and keep up with your schedule.
Get real-time information about buses, trains, and ride-share.
Plan with your group and vote in real-time.
View the battery of the added devices, especially if you're tracking kids.
Reasons to Avoid
No notifications for arrival or departure for contacts.
Higher battery usage.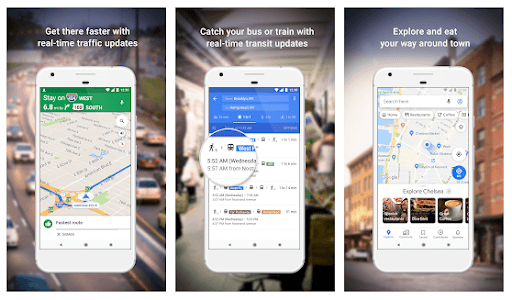 Also Read: Best Outfit Planner Apps
---
7. Google Family Link for Parents
Google Family Link is another family tracker GPS app by Google that offers free parental controls. Find your children and create digital rules for them by using this app. Children need to download an app at the same time- Google Family Link for Children, to enable tracking.
Features of Google Family Link for Parents
Monitor and supervise your child's device.
See your child's location anytime. He doesn't have to share his location specifically, as the app updates the location in the background.
View how much time your child is spending on a certain app.
Approve and block unsafe mobile apps that your child wants to download.
Remotely lock your child's mobile and control their screen time.
Reasons to Avoid
Separate apps have to be downloaded by parents and children.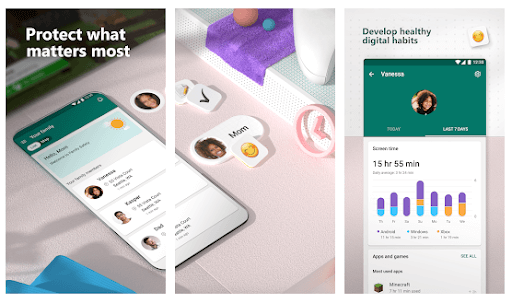 ---
8. Microsoft Family Safety
Microsoft Family Safety is another one of the best free family locator apps. This app by Microsoft Corporation helps protect your loved ones digitally and physically.
Features of Microsoft Family Safety
Track your kids and save frequently visited places like school, etc.
Use parental controls to filter out inappropriate mobile apps and games.
Set kid-friendly browsing on Microsoft Edge.
Set screen time limits for specific apps or games on Android, Xbox, or Windows.
Use activity monitors to understand the digital activity of your child or other family members. Get the activity reports by email.
View top speed, acceleration, phone usage, and hard braking..
Get Office 365 sharing access, that lets you share your license with other family members.
Get ensured safety and security of your location by the Microsoft Corporation.
Reasons to Avoid
Users need to especially create a Microsoft ID and create a family group.
Taking care of the family also includes taking care of your partner, right? Create a stronger bond between you and your partner with the help of mobile apps listed on the blog, 8 Best Apps For Couples You Must Download
---
9. Verizon Smart Family
Verizon Smart Family is one of the best family tracking apps and ideal choice of parents who wish to take care of their children through tracking their devices.
Features of Verizon Smart Family
Track your child/family member's phone usage, texting, calling, and battery usage, location, etc.
Use block and unblock features, filter social media, gaming apps, messaging, and websites as needed.
Limit the data usage, calls, and texts of your children during bedtime, dinner time, or school hours.
Reasons to Avoid
Parents have to subscribe at $4.99 a month to avail of the Family Locator Service.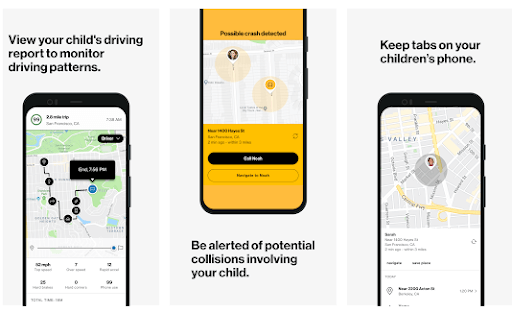 ---
10. Find My Friends
Find My Friends is one of the best family locator apps for iPhone, iPad or iPod users, that comes with an easy user interface.
Features of Find My Friends
It is default app on iOS devices and Apple Watches.
Add contacts in your app, with whom you want to share location.
Use the Apple ID of people to send requests.
Get notified when a contact arrives or leaves a location by simply pinning the location on the map.
Reasons to Avoid
Not available for Android devices.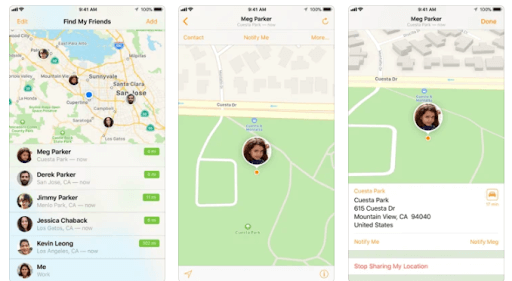 Download for iOS
You can also give a GPS smartwatch to your kids as a gift. Here is your guide to the best GPS smartwatches you get for your kids, Guide to the Best Kids GPS Smart Watches
---
11. Sygic GPS Navigation & Offline Maps
Sygic GPS Navigation & Offline Maps is one of the best family locator apps that has gained the trust of more than 200 million drivers.
Features of Sygic GPS Navigation & Offline Maps
Share your route in real-time and let others view your current location and the estimated time of arrival.
Access offline 3D maps without an internet connection.
Use voice-guided GPS navigation to get route directions.
Get real-time traffic information to avoid traffic jams.
Connect your phone with the car's screen to access the directions.
Get speed limit warnings and current and upcoming speed limits.
Use dashcam feature to record the road ahead and save it in case of accidents.
Reasons to Avoid
Premium subscriptions are needed to enable voice direction service.
The app experiences bugs.
Lack of accuracy.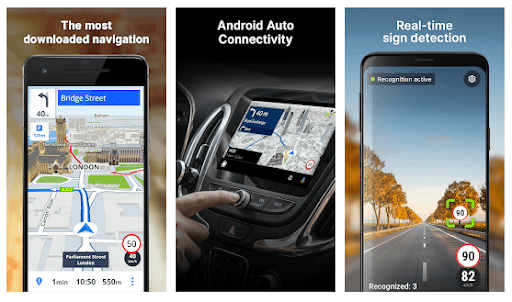 ---
12. Parental Control App & Location Tracker – FamiSafe
FamiSafe is a reliable app, also awarded as the best family tracker app on a number of platforms. It is an all-in-one entity that can perform a  lot of functions altogether.
Features of FamiSafe
Track kids' location, limit screen time, filter website, track phone usage, block suspicious websites, and detect suspicious images.
Detect suspicious text on social media apps like TikTok, Youtube, Facebook, Instagram, WhatsApp, etc.
Track mobile apps used by children and keep them safe from being exposed to explicit content.
Track the records of driving speed, time, and hard braking.
Reasons to Avoid
Doesn't perform well on some devices.
App faces bugs.
There are many apps that also work offline. Do you want a list of some of these apps? Give this blog a read Top 10 Best Offline Apps – Android and iOS..
---
13. GeoZilla – Find My Family
GeoZilla is another one of the best family tracking apps for iOS and Android that lets you invite and share your live location. This mobile app has features like tracking driving speed, and text and image sharing.
Features of Find My Family
Share your location with family members and track their location.
Find family members with the contact list.
Uuse an Android smartwatch to share real-time locations with your family.
Use the private messenger to send texts and pictures to your family members.
Know if the vehicle is overspeeding, or if there is a crash.
Get notified when your family member's location changes.
Reasons to Avoid
Tracking is not as accurate as some of the other good apps.
---
14. Safe & Found
Safe & Found, by Sprint is a mobile app that keeps family safety and security in your hands. The function of managing and monitoring the digital content on child's device is what makes it one of the sought family locator apps. It is not only available for iPhone and Android phones and tablets but also for Wi-Fi-only devices.
Features of Safe & Found
Get real-time location tracking of your kids, pets, bikes, etc.
Create and change safety locations like home, school, playfield, etc. Also, get notified when your family member leaves or arrives at an area.
Add any family member, with an internet connection.
Locate your family member's device remotely, if it is stolen or lost, such as ring the phone, lock it and wipe its content.
Manage your family's digital content, like installation of new apps, or blocking old apps and games.
Reasons to Avoid
Does not perform well on some devices.
The app gets slow at times.
Need premium subscription to use the complete app services.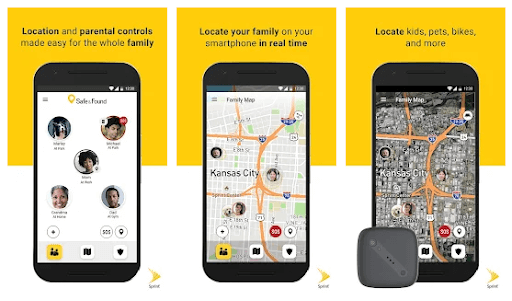 If you go out shopping for groceries with your family members, we have some mobile app recommendations that let you do it from home. Visit Your Ultimate Guide to Best Groceries Shopping Apps in 2021 to read about these apps.
---
Frequently Asked Questions About Family Locator Apps
Following are a few common queries experienced by the users about the family tracking app.
Do I have to purchase and install the application on each phone I want to track?
The application should be installed on each phone you will be tracking. However, you do not require to purchase it for all the phones, if you are installing it on your family members' devices. Only one purchase per platform, Android or iOS, is required to install it on all the devices.
Do the people I invite need to have an existing account?
It works both ways. You can add family members who already have an account on the family locator app, and also those who do not have yet.
What does the circle around the location represent?
The circle around every location in the parent's device represents its accuracy in meters. The diameter of the circle gets smaller with the precision of the location. In the child's mobile, an accuracy equal to or greater than 300 meters is considered low quality.
Does the family locator app work on mobiles without the minimum system requirements?
No, the app works only on compatible devices that meet minimum requirements. In the absence of an unsupported device, you will face issues related to the device as well as OS.
Does the family tracker app work offline?
Yes, both Android and iOS devices can be tracked, when offline or without a data connection.
---
Family Locator Apps for Android and iOS: Wrapping Up
These are some of the best family tracking apps you can download on your Android and iOS device. Some of these need to be downloaded on both devices while some work with the web and some require no app at all. Some can be restricted to some places and others to operators. Do let us know which was the best family tracker app for you. All these apps are robust and feature-reach.
VerveLogic is a leading Team Tracker Development Company that helps you develop a mobile app for your team. The team can be in your office or your home (your family members). This mobile app can help your GPS tracking-related business idea flourish and create a stronger customer base. We aim at delivering one-hundred percent client satisfaction. Do contact us today to receive a quote without any hidden charges.
Are you looking for mobile apps that can help your kids learn better? We have a blog for that too. Do check it out here: 20 Best Free Educational Apps for Students & Kids.
(Visited 50,705 times, 1 visits today)