How Much Does it Cost to Maintain a Mobile App?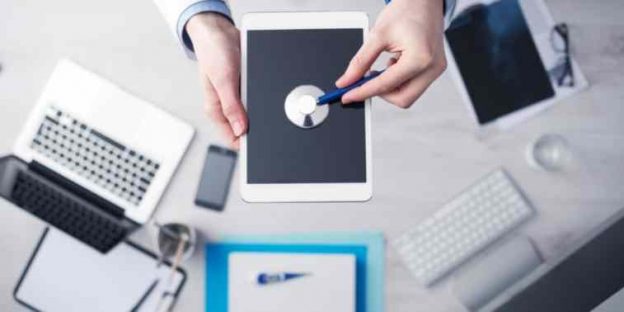 We all have an idea about how much mobile app development costs. But as a leading business that is seeing regular ups and downs, have you ever considered what is the cost to maintain a mobile app?
When an enterprise approaches the mobile app development company for the software development and design work, they think its development is all they need. But deploying the mobile app in the market and maintaining it is another real task you need to consider. Maybe, you wanted to add a feature that is currently in trend or you want to remove one which is not adding any value to your mobile app.
It's great that you have built a mobile app successfully with the help of IT consulting but also have to maintain it. And since you will need external help or an internal team, it is going to incur some extra cost. Do not be that business that is not maintaining their app as it can be a major reason behind an app failure.
Fact – More than 80% of the users leave the app within 90 days of the app installation. Prime reasons include improper maintenance of the app.
Why App Maintenance Matters?
Mobile app maintenance can mean a lot of things for you. For instance, you want to improve the existing features/services to convert them as per the user's expectations, or you want to add a new feature that will increase your user interface. The reasons include new operating system launch, change in design, emergence maintenance, preventive maintenance(To remove bugs and errors), corrective maintenance(repairing faults and defects in everyday application functions including design, coding, and app logic errors.). So, no matter
It's the era of technology and every person wants to get updated through the services of any mobile service provider. According to recent research, there are seven billion people who use mobile services worldwide. It's because of the services provided by mobile companies worldwide. The number of app downloads done this year is 205 billion. The past downloads were calculated as 178 billion. For the future "as per the increasing rate of app downloads", it was estimated as 248 billion. If you are also planning to get complete information on apps then our detailed blog on How much does it cost to make an app will definitely help you.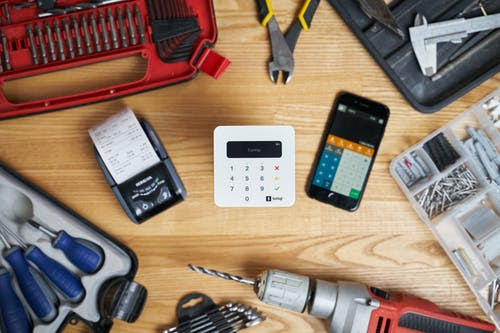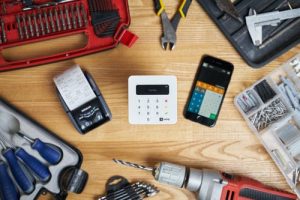 Factors to Consider for Calculating Mobile App Maintenance
When it comes to finding out about the mobile app maintenance cost then there are various factors that you need to consider before you finalize the android app development company for the maintenance of your app. Some of these features can highly impact your app development cost. As a leading mobile app development company, our experience suggests that average app maintenance expenses can be calculated at 15 to 20% of the total app development cost. Here are the top factors which you still need to consider as they accurately estimate the mobile app maintenance cost of your mobile app.
1. Development & Maintenance Team
The cost of app development is very different all around the globe and so is the app maintenance cost. The US is the most costly of them all, as higher rates can also be expected in some of the European countries, however, you can find lower prices in Asian countries like Asia as the developers from countries like India are outperforming others.
2. Software Complication 
Your mobile app maintenance is going to increase with each added screen and feature. And that is why the app-building technology you select also plays a pivotal role. For instance, if you have two separate native apps for android and iOS then your maintenance cost will be definitely higher than using a cross-platform solution like React Native or Flutter.
Another aspect of software complication is third-party integration. Today every mobile application needs third-party integration for a better user experience and if your application is also connected with external services like accounting systems, social media, or payment platforms, it means more maintenance costs.

3. Design of the App
If you want to keep your maintenance cost as low as possible then you must hire experienced software designers from a top mobile app development company in the first place. If your app design is not up to mark then it is going to cost you more maintenance expenses in the long run. Experienced developers can easily handle the large code and design and can help you boost your product/services step by step.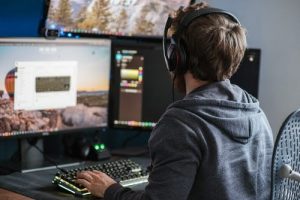 Importance of Mobile App Maintenance
Apart from maintaining customer loyalty, app maintenance has many other benefits as well. Here are some of them from the top IT consulting and mobile app developers.
Greater User Audience 
When you understand your customer's problems, suggestions and make changes according to your mobile app then they also value your mobile app. When you hire a mobile app development company, the maintenance cost of the mobile app automatically comes down. Ultimately, your catering audience grows and so do the profits.
Longer Life of the Mobile App
If you want your business to flourish for years, then you want your app to work seamlessly for many years. As soon as it is in the market, you will earn from yourself. But for it to stand in the market you need to maintain or update your app, otherwise, it will soon lose its traction and get abandoned.
Better Productivity to Business
With the implementation of new technologies into the existing app functionalities, you can easily attract more users. You can stay ahead of your competition and can remain in the minds of your users for much longer. You can bring better favors to your business with a well-maintained application.
How Much Does It Cost for App Maintenance?
1. Analytics
You might have no idea about this but there are many analytics tools that help in collecting your user behavior data and help you make the right decisions by making the necessary and right changes. Tools like Google Analytics can collect information like the path users take, which makes them abandon the cart. It also offers performance information like glitches, crashes, and other bugs. With the help of an iOS mobile app development company you can make these changes but you need to pay for the same.
2. Hosting 
You also need to pay for the database and backend of your app. Dynamic mobile apps need hosting services to perform well. You can search from the many hosting services like cloud-based environments. AWS(Amazon Web Services) is one the best in the market cause it costs less as you only pay for your usage. You also do not need to perform any setup and bear less maintenance expense of the server.
The main benefit of hosting your app in the cloud is that it removes the extraneous burden of investing in dedicated servers, security systems, backups, and storage hardware, etc. It reduces overall setup cost along with the cost of deploying mission-critical applications and maintaining them. But you need to pay for the third-party hosting integration.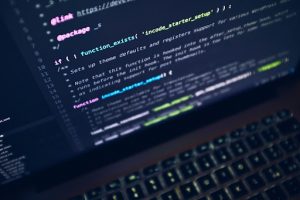 3. Third Party
When you are using something useful in your mobile application which comes from someone else then you need to pay for it. For instance, if you seek to incorporate any licensed package which you think will benefit your mobile app then you need to pay the owner to use it in your mobile app.
4. Bugs and Updates
If you are using a mobile app to offer your services/products then understand one thing "Bugs and Regular Updates are an integral part of the app".
When it comes to bugs, then they are not at all good for your mobile app in the present and in the future. Fixing a bug in an already assembled mobile app means spending a good chunk of money. The amount of money you have spent will also depend on how big the bug is. It can cost you nearly $30-$50 to solve a single line of code.
On the other hand, every app needs an updated version. The updated version can include the addition and removal of features. These update costs rely on many factors and can take almost $500-$1500 depending on the app size and how properly it functions.
5. Marketing 
Marketing has become essential in today's market. We thank excessive competition as businesses are looking to find better ways to catch the eye of users and retain them. There are many things to do but paying a bit can get your name out there. Depending on your marketing budget spend the amount as it also adds up with mobile app maintenance costs. You can chat with a top digital marketing agency and customize a marketing plan as per your application and budget.
6. Client Support 
Client Support is another important aspect that needs to be added to the list of our app development and maintenance costs. Addressing every user complaint is one of the traits of a good business. Hire a dedicated employee for responding to users and get good reviews. This will continuously cost you but not a lot.
7. App Security 
App Security is another factor that will also add to your maintenance cost. There are two areas on which you need to think – legally imposed changes and ongoing security optimization. Moreover, you need to ensure you won't put the customer's data in danger, developers will require tracking all privacy updates or changes of the third-party integrations.
This world is pacing at a very high pace and it is safe to say that the world's startup ecosystem has been evolving too at the same time. As per the latest GEM's global report, a staggering 100 million businesses are launched all around the world each year. It's been observed that startups are getting enormous support in terms of top things like mentoring, human resources, and also in terms of investments. These pre-requisite features make the life of a startup easier. We all understand why tech startups are easily successful but do you wonder what are the secrets behind successful non-tech startups? No? Move ahead and click on the link to read this blog.
How to Lower the App Development and Maintenance Cost?
As mentioned earlier, the cost of mobile app development and its maintenance are based on various factors. But as a leading mobile app development company we have come up with the following tricks so it can cut down these expenses.
1. Invest in the Right Platform 
There are three types of mobile app development: native mobile app development, hybrid mobile app development, and cross-platform mobile app development. Each of them offers various benefits like native offers a stable app for users and has better availability of resources of the smartphone devices. With native mobile app development, the app performs better and feels lighter on the device. This native development is more reliable in terms of performance and features.
Now there is two major OS for which you need 2 apps. One for iOS and one for android, it will definitely increase your budget if you opt for two native app development separately. If you do not have enough budget then you can hire a top mobile app development company that offers hybrid or cross platform mobile app development.
2. Include the Features which Users will Love 
Incorporating the best features of the market is the best way to move forward. You must always invest in the things your users will use as it reduces the app development and maintenance cost. Less unnecessary features, less effort for developers means fewer costs.
3. Hire a dedicated employee for app maintenance
You can easily do all these maintenance tasks on your own and employing a dedicated person will surely cut the cost for it. You can easily hire the dedicated people responsible to add value to your mobile app and keep it updated from time to time.
4. Discuss your Maintenance Needs with a Dedicated App Development Company
This one would be the best choice among all the listed solutions. A dedicated team from a mobile app development company can offer your maintenance as per your requirements. You can discuss what changes you want or how much the complete development cost. We strongly advise if you won't maintain your app then do not waste a single second for your development.
One of the factors that have worked for such a boost in the number of mobile apps is the increased accessibility of smartphones. And the fuel to the fire was the inception of the coronavirus pandemic. People across the world are coming up with different solutions to help people meet their daily requirements in the comfort of their homes. If you are also planning to start a business using a mobile app to sell your services/products then here are the 10 steps you must take before starting mobile app development.
Conclusion 

Focusing on your app maintenance which includes the app's functionalities, features, and bugs is as much important as its development. We understand it can be costly for you, but only a functional app will help you earn the revenue you are looking for. So, we suggest not only include infrastructural expenses like third-party integration, servers, or hosting but also keep some money for your maintenance. Moreover, we hope the above reading will enlighten you in the right direction.
(Visited 116 times, 1 visits today)