15 Best Magento eCommerce Website Examples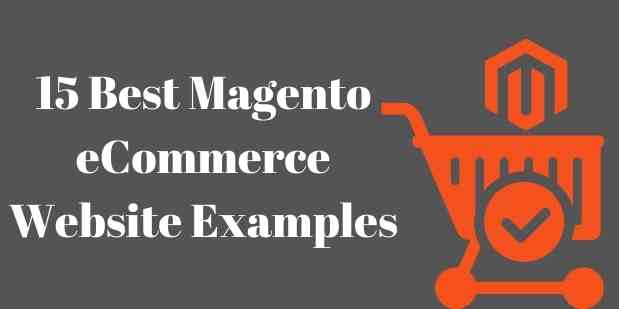 In the plethora of options available, choosing the right eCommerce Website development tool is very important. Since its release, Magneto 2 has provided the opportunity to businesses to grow leaps and bounds. According to BuiltWith, more than 30 percent of the companies have adopted Magento 2 technology in the industry. Magento eCommerce websites have all the best features like high-performance, SEO optimization, and amazing structure and design. Magento website development becomes important as the websites can grow three times faster with this technology. Many eCommerce stores are upgrading their websites to Magento 2 because of all the benefits it has.
Why Choose Magento 2 For eCommerce Website Development in 2021:
Magento 2, now called Magento Commerce and Magento Open Source, offers numerous benefits for your eCommerce websites to attract a larger user base. Some of the top reasons to use Magento 2 for your eCommerce website and follow the Complete Guide to Ecommerce Web Development are listed below.
From the Merchant's Viewpoint
1. Wider Outreach
Websites based on Magento 2 technology have the ability to support multiple languages and multiple currencies. This is one of the best Magento 2 features that make it the best technology for developing an eCommerce site. Not just this, there are many shopping options available too with this technology. All these allow Magento 2 based websites to reach a higher number of people worldwide and accept product orders from across the globe.
2. Customer-friendly
There are many default themes available with Magneto 2 and several third-party apps provide many more options. You can develop an eCommerce website as per your requirements with the help of Magento 2 technology and allow smooth functioning. Well-structured and easy to navigate through websites can be developed with help of Magento Commerce. If the website is difficult to understand customers will not retain and losing customers will be easy. On the other hand, Magento open source provides the best Magento solutions for eCommerce Website developers and merchants.
3. Search Engine Optimization
Search Engine Optimisation is very important for every eCommerce website to reach out to customers using organic searches. From adding the title to keyword and description, Magento 2 SEO features are best-in-class for your products and categories. You can rank among the top searches on best SERPs with the website developed on Magento 2 technology.
From Developer's Point of View
1. Highly secured
In comparison to other technologies, Magento 2 comes out to be a highly secured framework. Covering all the flaws previous versions had, Magneto 2 has become one of the best options to create a safe eCommerce Website. You can also view Magento security patch releases and updates.
2. Integrable with other technologies
Magento 2 is flexible enough to be integrated with other technologies to enhance the services you provide to your customers. Third-party tools, web and cloud services can be easily integrated with this technology to upgrade the user experience.
3. Highly compatible
Databases like MySQL, Oracle, and more, and the latest versions of PHP and Zend framework are all compatible with Magento 2. eCommerce stores developed with this technology become easy and full of features with the compatibility options Magento offers.
Customer's Point of View
1. Easy search
The easy-to-search functionality offered by Magneto 2 allows customers to search for the products they wish to buy, with ease. The powerful search extension lets customers sort and paginate products in a user-friendly manner.
2. Custom-made display
Catching the attention of customers by displaying them products as per their behavior can help in retaining them too. The custom-made display functionality offered by Magento lets you avoid UI/UX Design Mistakes you may do while developing an eCommerce website.
3. Easy checkout
One of the most important eCommerce websites' features, easy checkout allows a customer to not abandon the cart. To prevent a customer from leaving in between, Magento 2 makes sure that the checkout process of the website is smooth and simple for all the customers.
Top 15 Ecommerce Magento Website Examples:
Starting your eCommerce Business and choosing the right eCommerce development company can be frightening. With Magneto 2, you can reach greater heights and grow exponentially in your industry becoming a leading brand. It is the top eCommerce framework and has empowered many famous and big eCommerce websites. Here is the list of 15 Best Magento 2 eCommerce Websites that are making a difference.
1. Land Rover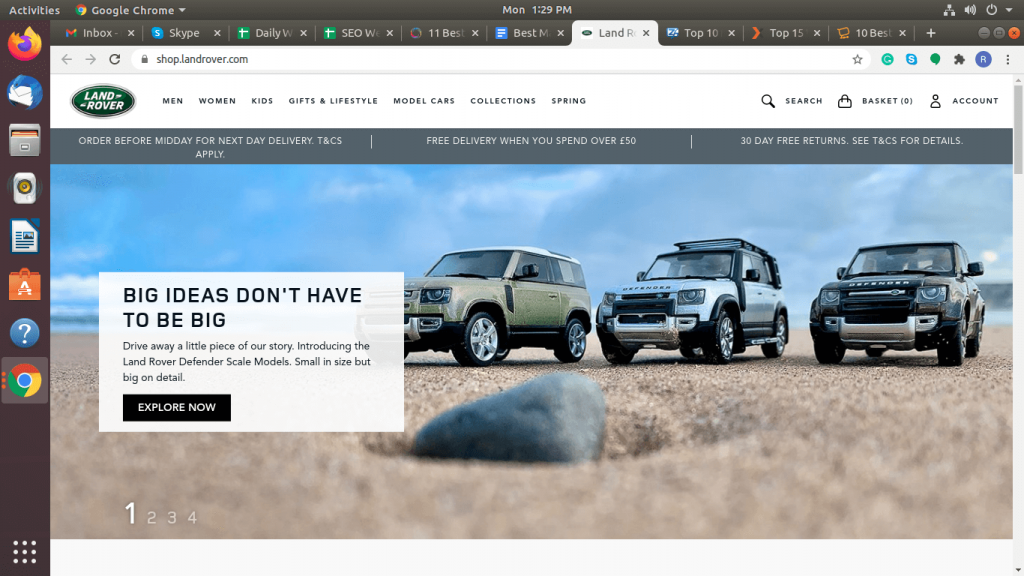 Land Rover is one of the leading names in the automotive manufacturing SUVs and all-terrain vehicles. Apart from the vehicles, Land Rover also offers an eCommerce store for men, women, and children's wear. Chic key rings, travel mugs, baseball hats, and many other gifts are also available to buy with this company.
Updating their web store to Magento 2 has allowed them to show special deals and products in an attractive way. The user-friendly navigation comes with an elegant design and an enhanced checkout experience. This website is one of the best Magento examples as it has a great layout and an amazing design.
2. Helly Hansen


Helly Hansen was founded in 1877 in Norway. The company develops professional-grade gears. Working in the harshest environments is made easy with the help of premium apparel from this brand. Helly Hansen is a company trusted by professionals for its amazing line of products.
In 2016, the company developed its website on Magento 2 platform to increase its reach and sales. This website works globally operating 30 stores in 6 different languages. WordPress and Salesforce integration have increased the website engagement of the brand. Moving to Magento 2 with a great eCommerce design proved to be a great marketing strategy.
Categories on the home page with listed subcategories allow customers to find their perfect product in no time.
3. Graze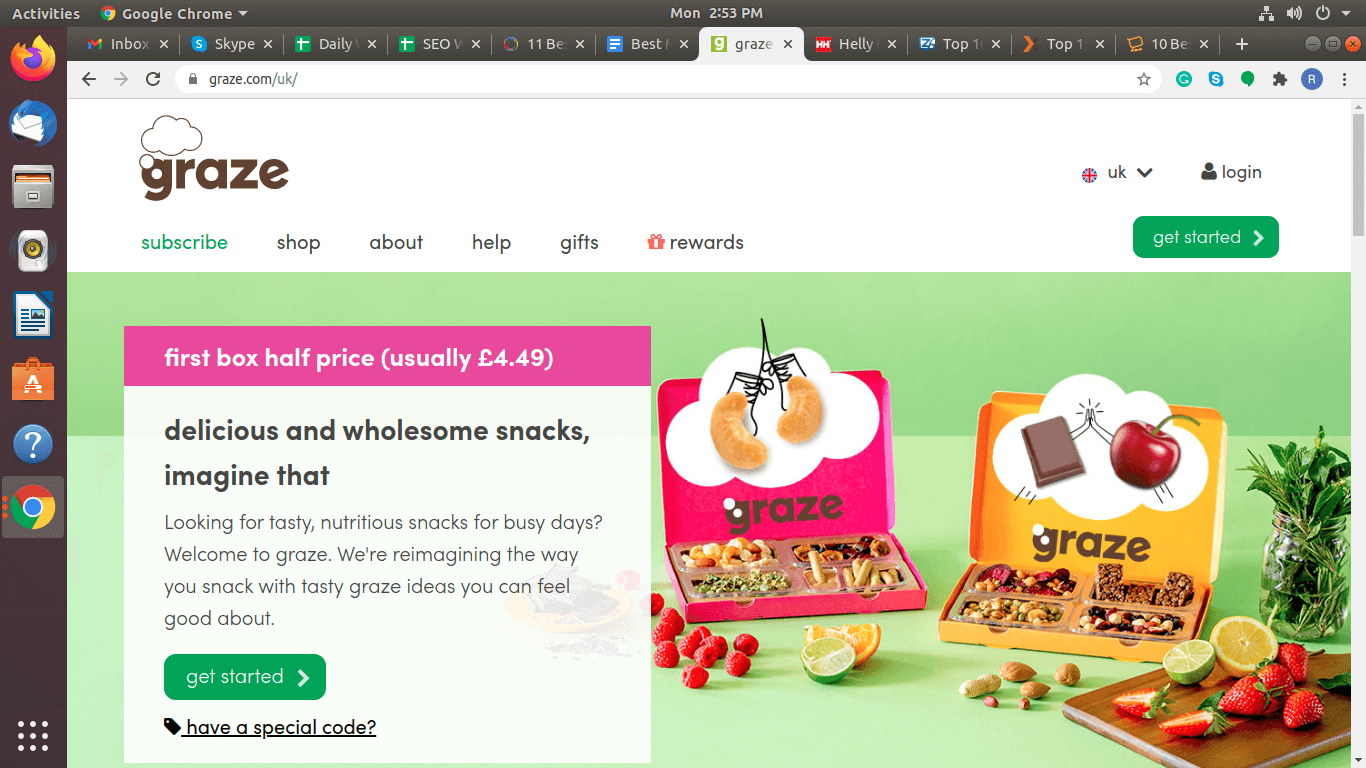 A United Kingdom-based snack company, Graze is owned by Unilever. It offers over 200 snack combinations, distributing thousands of snack boxes per day across the UK. From the website, you can buy sweets and savory snacks. Several vegan products as well are available for the customers.
The website has a strong presence and allows smooth navigation to the users. Magento web development has worked in favor of the brand to help them improve their digital marketing approach. The landing page of the website has a great speed and an amazing look to keep users stuck making it one of the best Magento examples. The performance and speed of the checkout page are unparalleled.
4. Byredo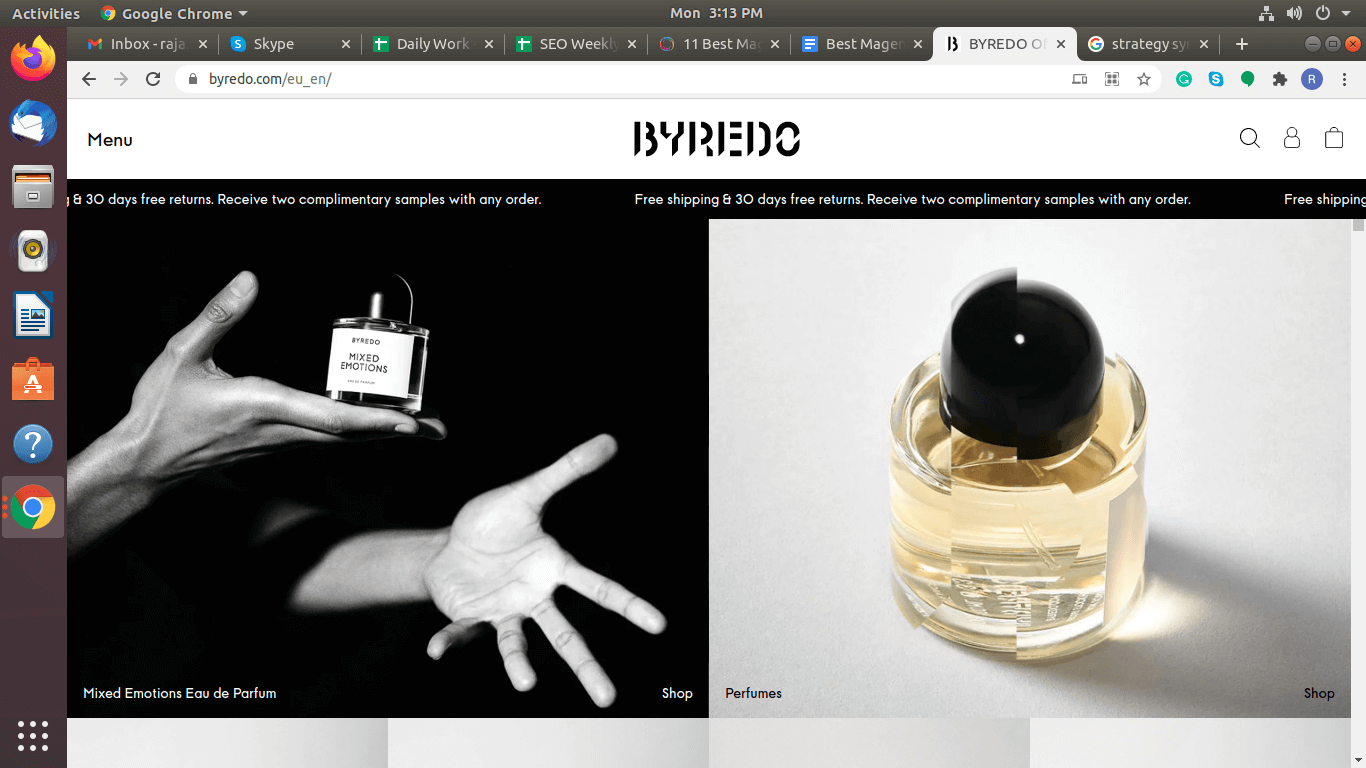 Founded in Stockholm in 2006, Byredo is a European luxury brand discovered by Ben Gorham. Usage of the highest-quality materials and high-end design gives it a modern luxury that everyone loves. The goods and accessories from Byredo are sold in more than 40 countries across the globe. The company believes in delivering timeless products that are both meaningful and inspirational.
Moving to Magento 2 has allowed Byredo to improve its website providing easier customization and versatility. The design of the website clearly expresses its emotions to its visitors. The performance grade comes out to be 83 with a load time of 4.38s faster than 36% of tested websites as per Pingdom.
5. Fred Perry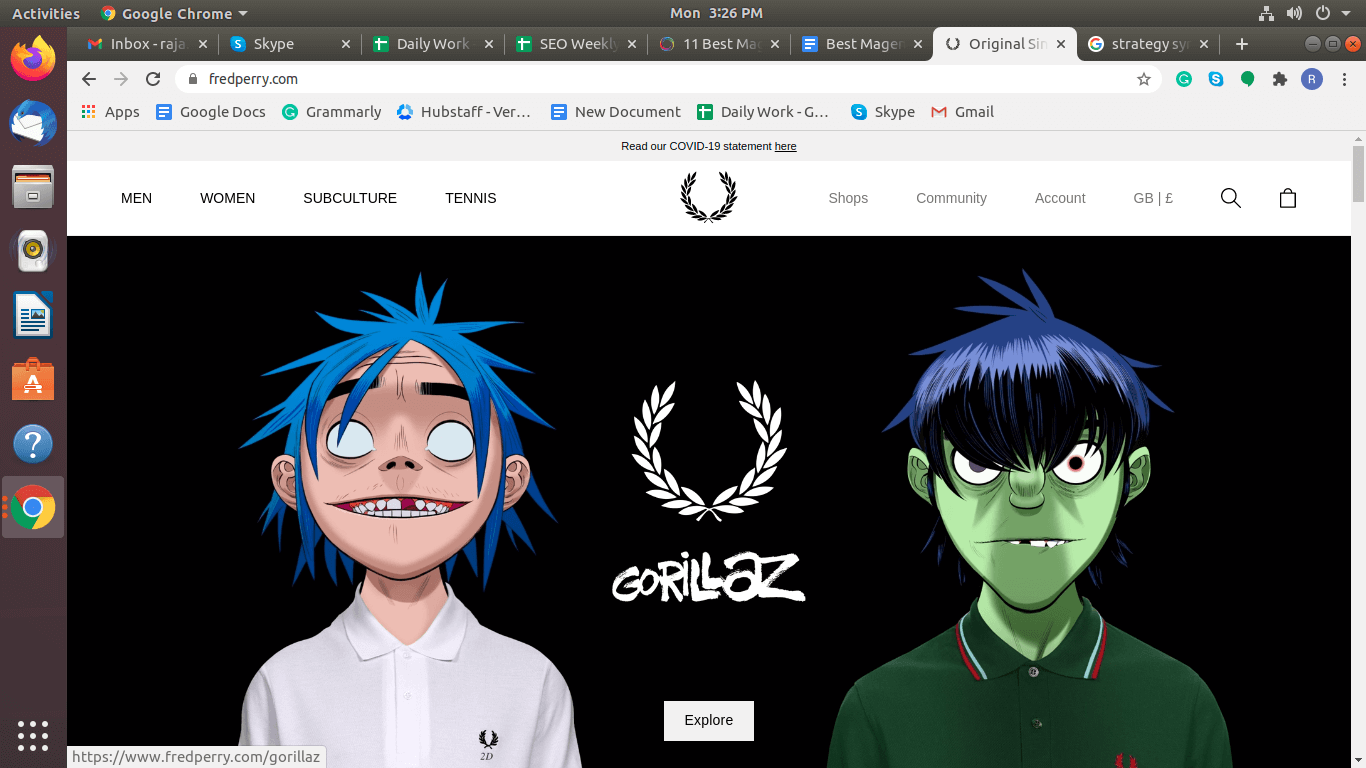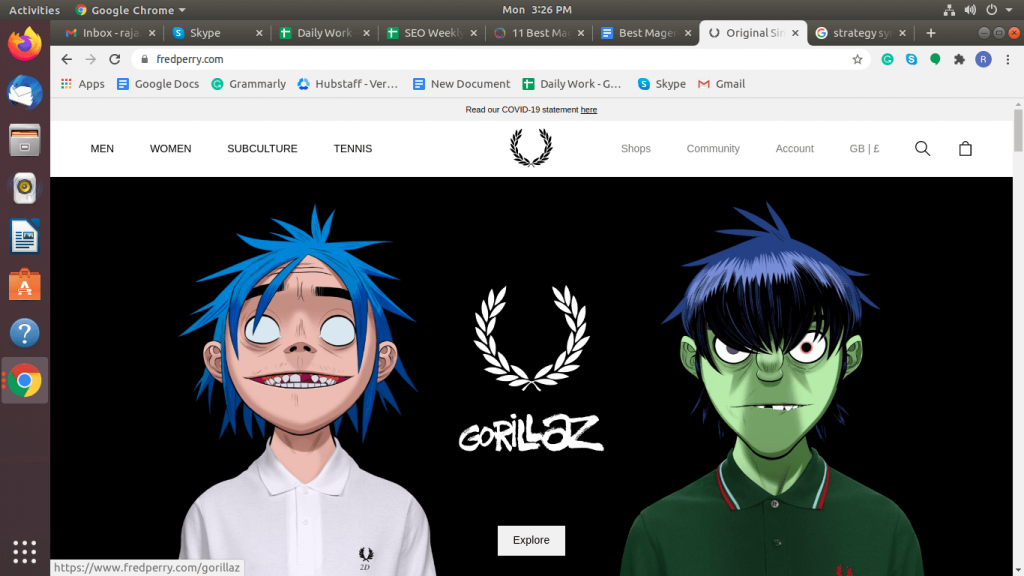 Fred Perry is known for its streetwear and sportswear and is considered one of the most iconic British heritage brands in history. The clothing brand Fred Perry was founded by Fred Perry and Tibby Wenger, Australian footballer in 1952. A wide range of sports and casual outfits and footwear are available for men, women, and kids.
It is one of the best Magento 2 eCommerce websites with extraordinary design. Smooth and seamless eCommerce website design attracts customers. This Magento 2 website is attractive as well as functional.
6. Paul Smith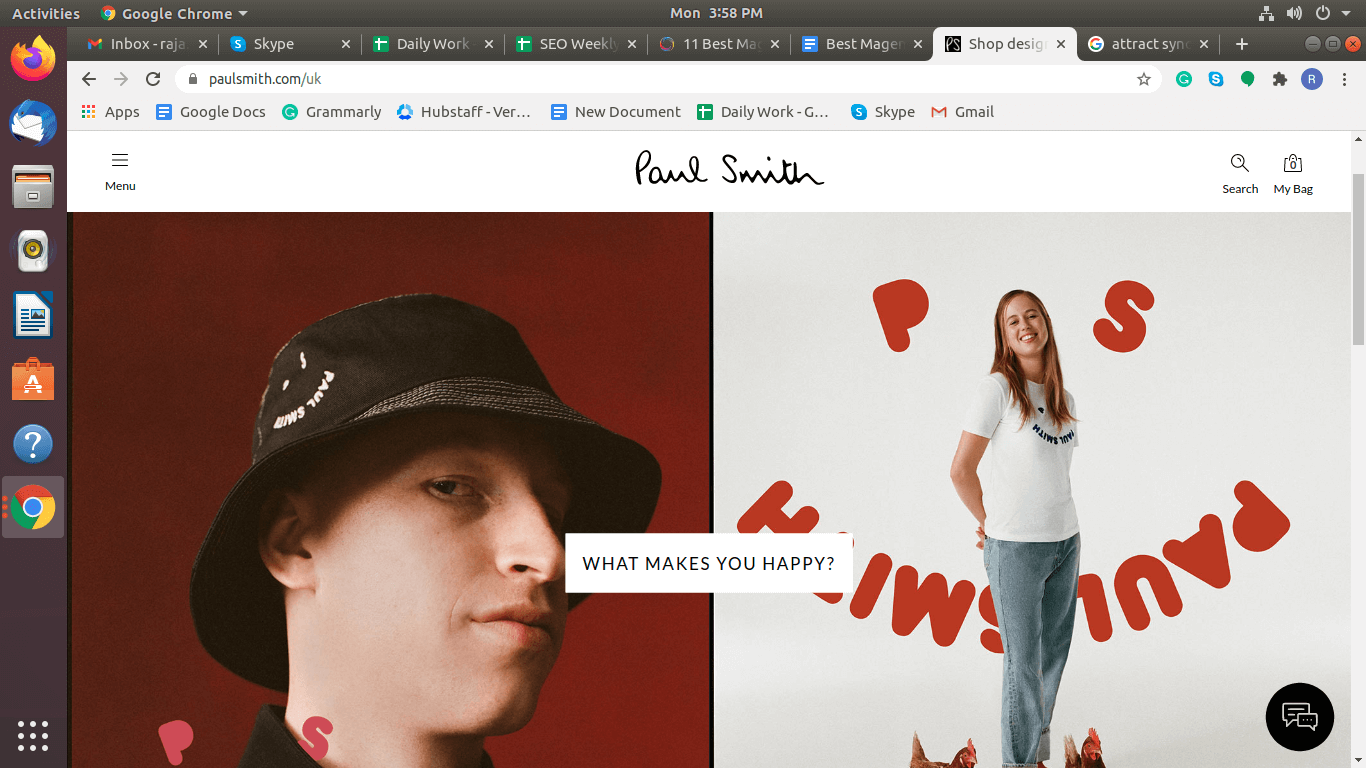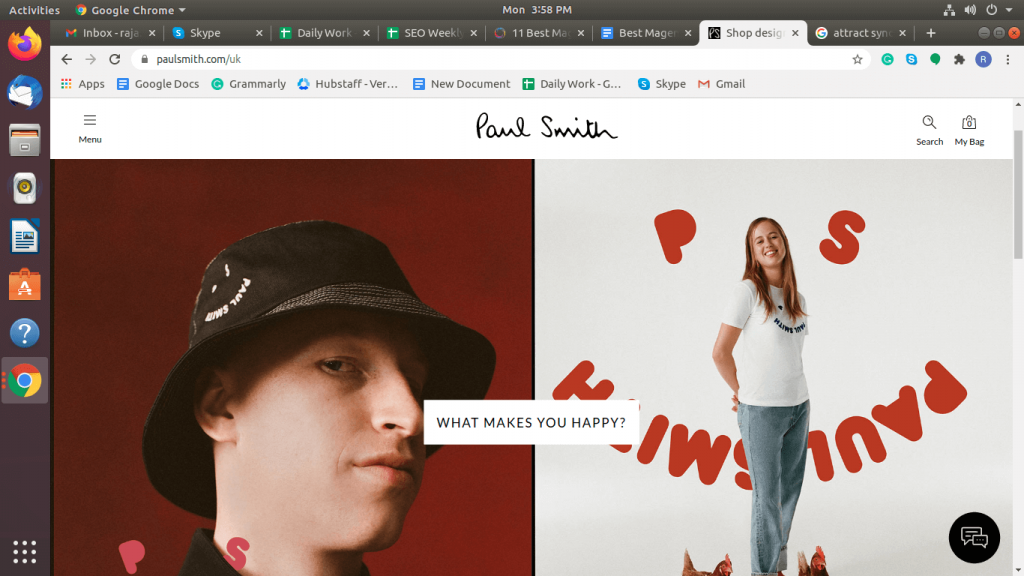 A designer from Britain, Paul Smith is known for his creative aesthetic designs combined with tradition and modernity. "Classic with a twist" is the guiding principle of the company. The brand still goes by the values that were set in 1970 by Paul. Paul Smith expanded his business and established an eCommerce website. The colors, simplicity, symmetry, and overall design are loved by the users. The easy-to-navigate Magento 2 eCommerce website has features like a store finder, sizing guide, and care guidelines.
Built with a stories section, the eCommerce web development of the site is interesting and draws everyone's attention. The website is smooth and asks people the country of delivery when first visited.
7. Brewshop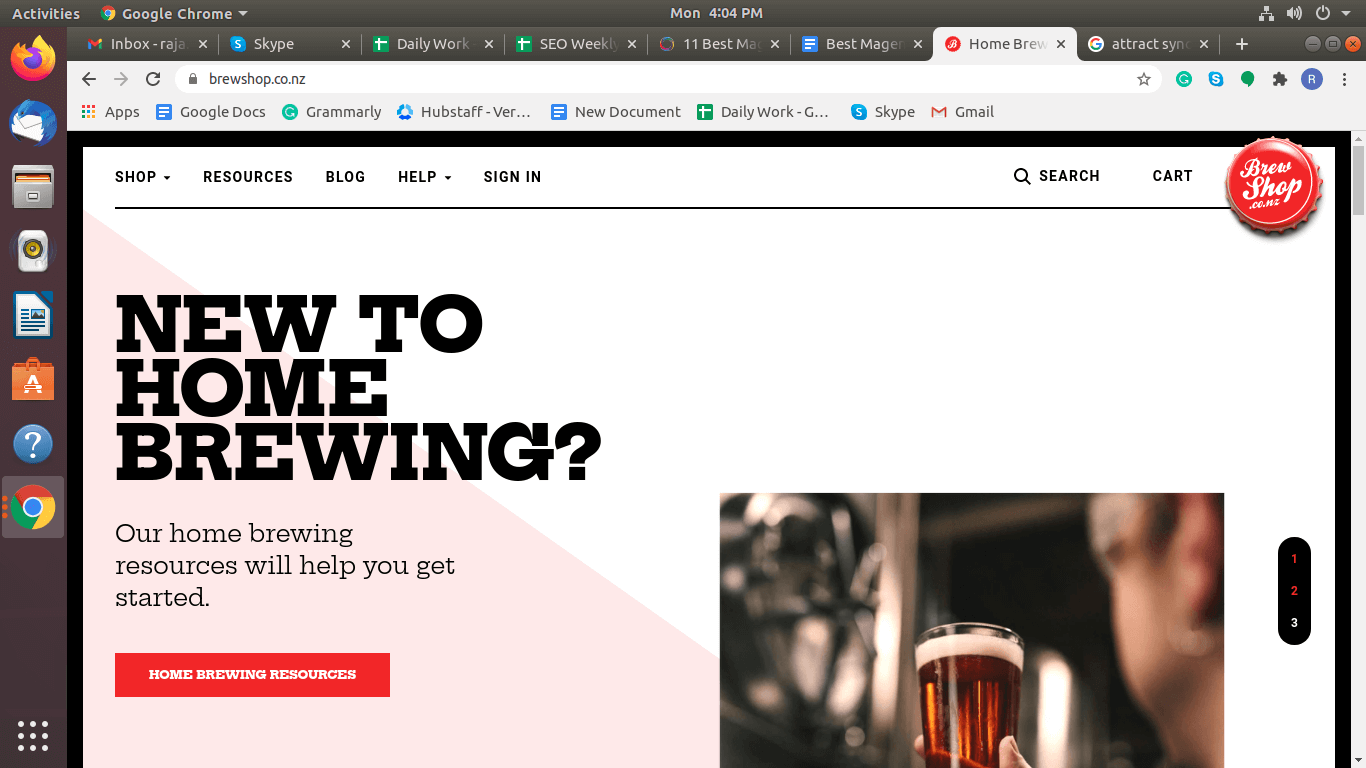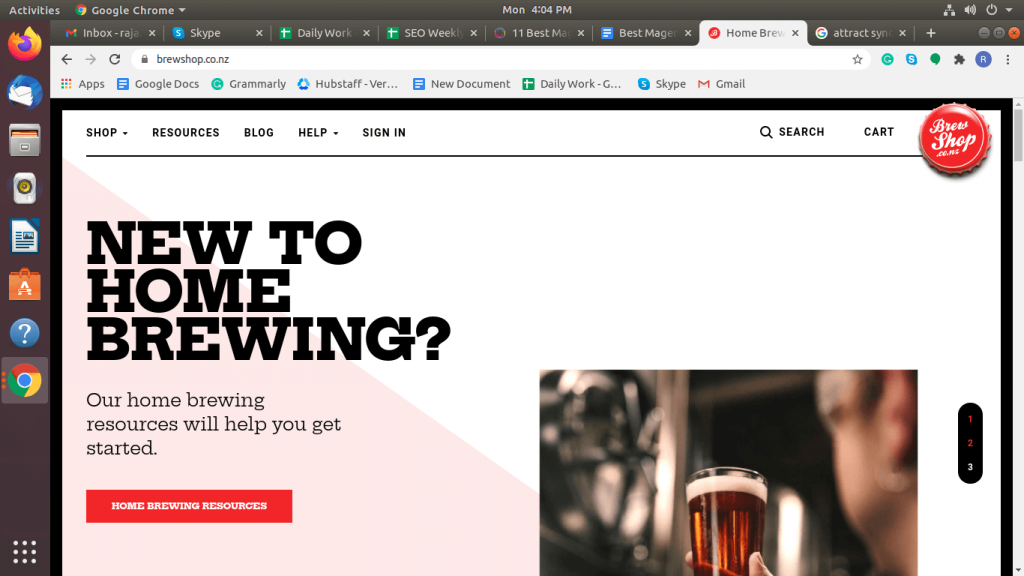 BrewShop provides ingredients and equipment to brew beers to home brewers and craft breweries. The eye-catching landing page of this one of the best Magento 2 eCommerce Websites attracts users in no time. The easy-to-scroll eCommerce website and an attractive drop-down list of shopping categories leave every user thrilled.
The company has customized its content with the help of Magento 2 technology. Their brewing glossary, starting home brewing, brewing methods, and all the other content help every customer. The resources section helps every new brewer in understanding the methods and ingredients required to brew.
8. The Irish Store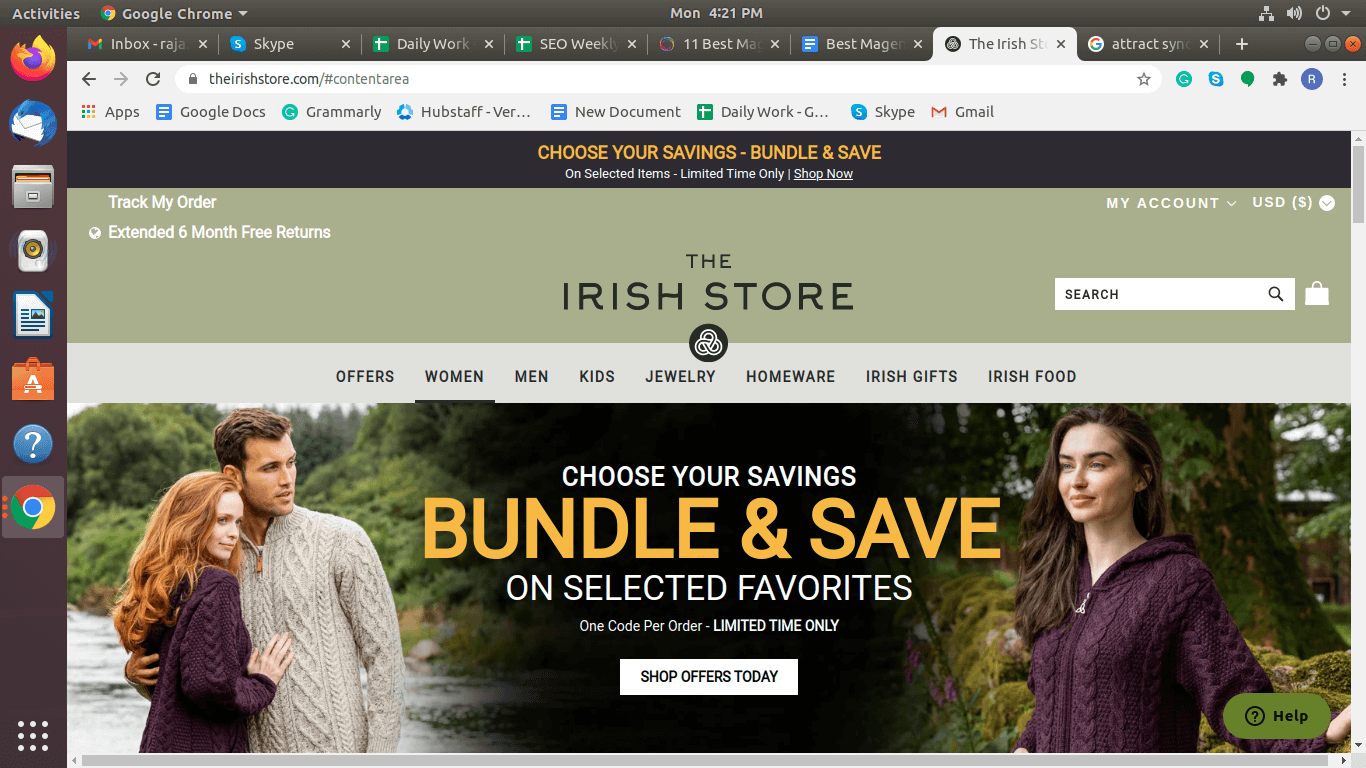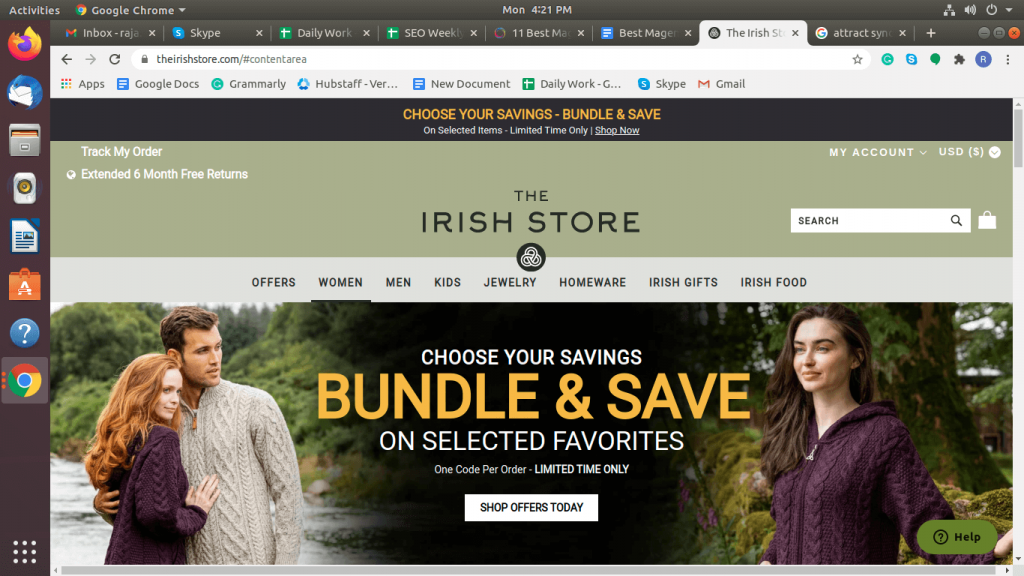 The Irish Store was found by Lulu O'Sullivan in 2011 to follow her passion for Irish things. The places, people, culture, and craft celebrated by the Irish are portrayed in her work. With the tagline "A little piece of Ireland directly to your door", The Irish Store definitely brings happiness to each one.
Awarded as the best Magento 2 platform in 2017, The Irish Store uses the Realex payment extension to let users pay the price of their products without leaving the payment page. Seamless navigation and ease in finding the products customers wish to buy make it a Magento 2 eCommerce website loved by all.
9. Tom Dixon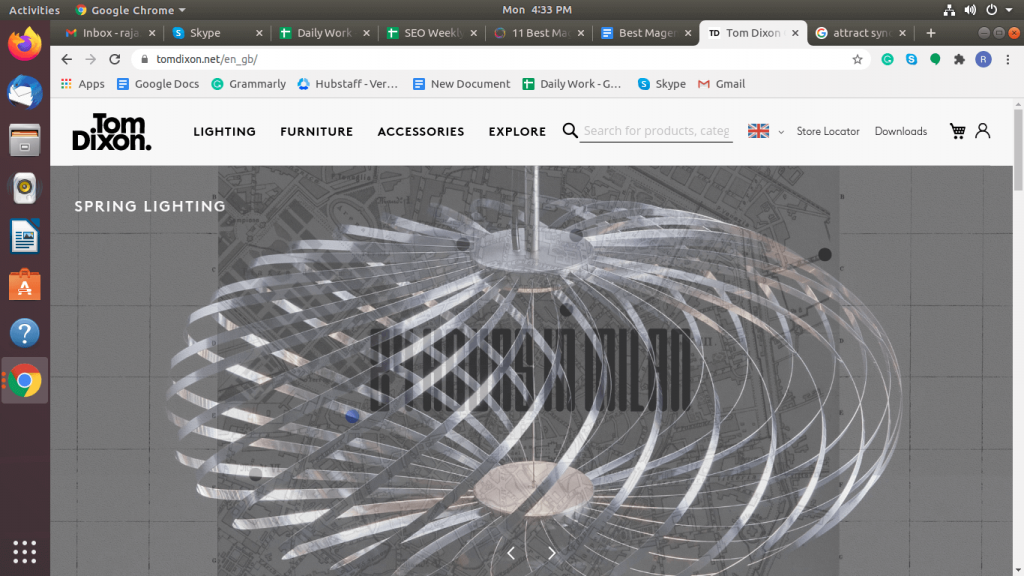 A self-taught British designer, Tom Dixon created the brand 'Tom Dixon' that specializes in Lighting, Furniture, and Accessories. An unparalleled user experience and visually appealing design were required by the brand for their website. Magento Commerce has enabled the brand in achieving its digital marketing strategy and goals to reach customers and portray the brand's passion and creativity.
From Shop to Spaces and Stories, the Magento developers have done an amazing job to organize the high-quality content the website has. Customers are not required to go far to find the description of their product. Viewing products in hotels, restaurants, offices, and bars can be done with the 'spaces' section. The exceptional experience people have on this website makes them stick and return back.
10. Cox & Cox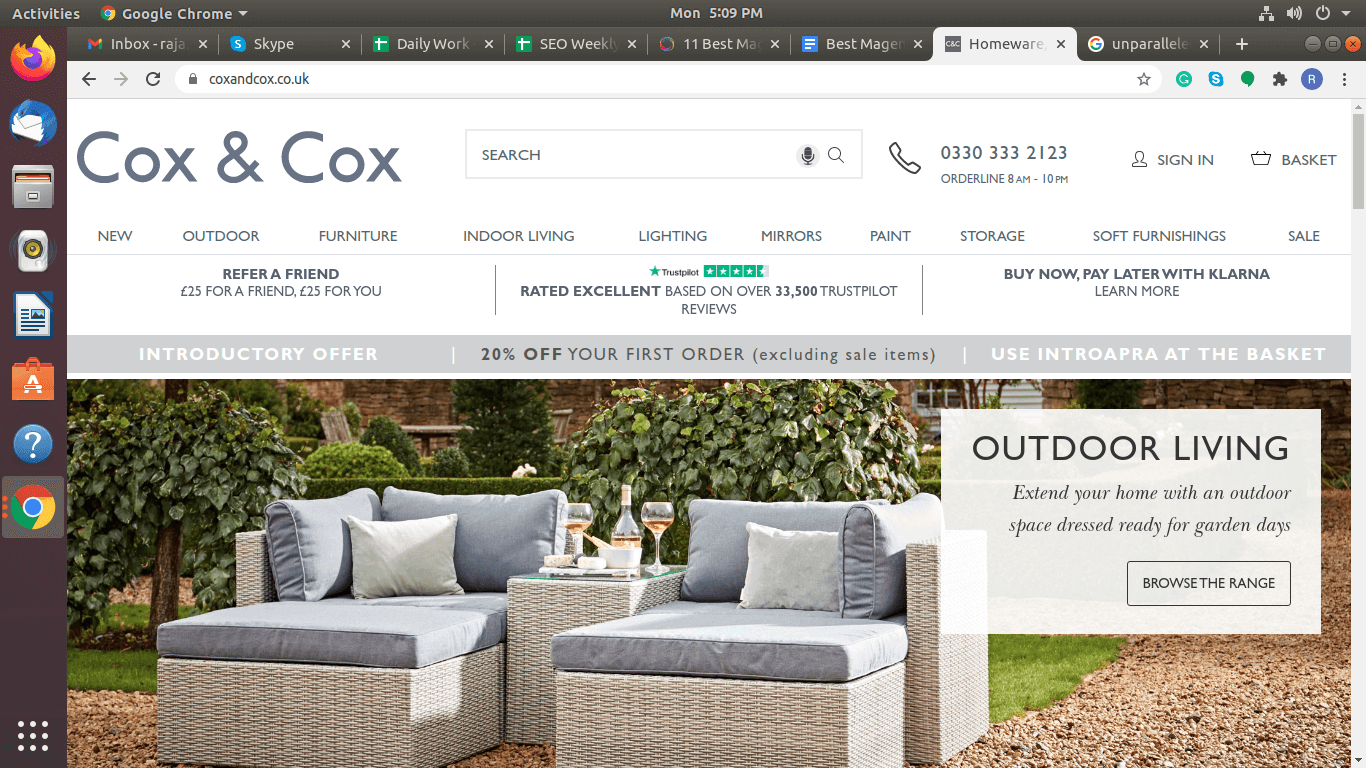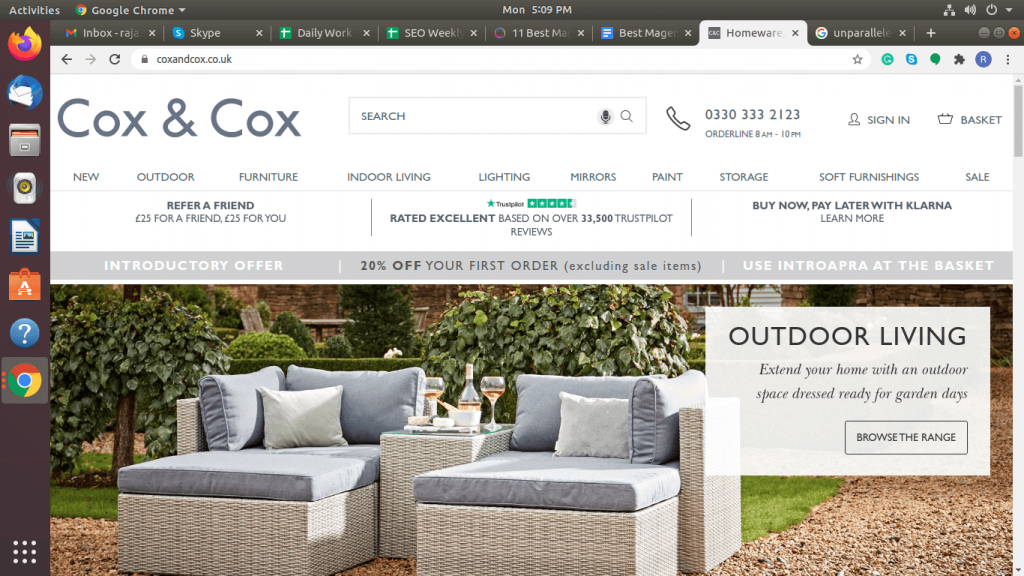 Cox & Cox aims to create a unique collection of homeware products that people will not be able to find anywhere else. Fiona Cox found and launched Cox & Cox in 2001. The hand-selected collection of products offered by the brand are irresistible. This Magento 2 eCommerce store uses a new design to retail houseware, furniture, and textiles.
The easy checkout procedure and unique visuals make it one of the best Magento 2 eCommerce websites. The 1.26 seconds page load time after all the images used is impeccable allowing customers to not leave the page because of loading problems.
11. Timex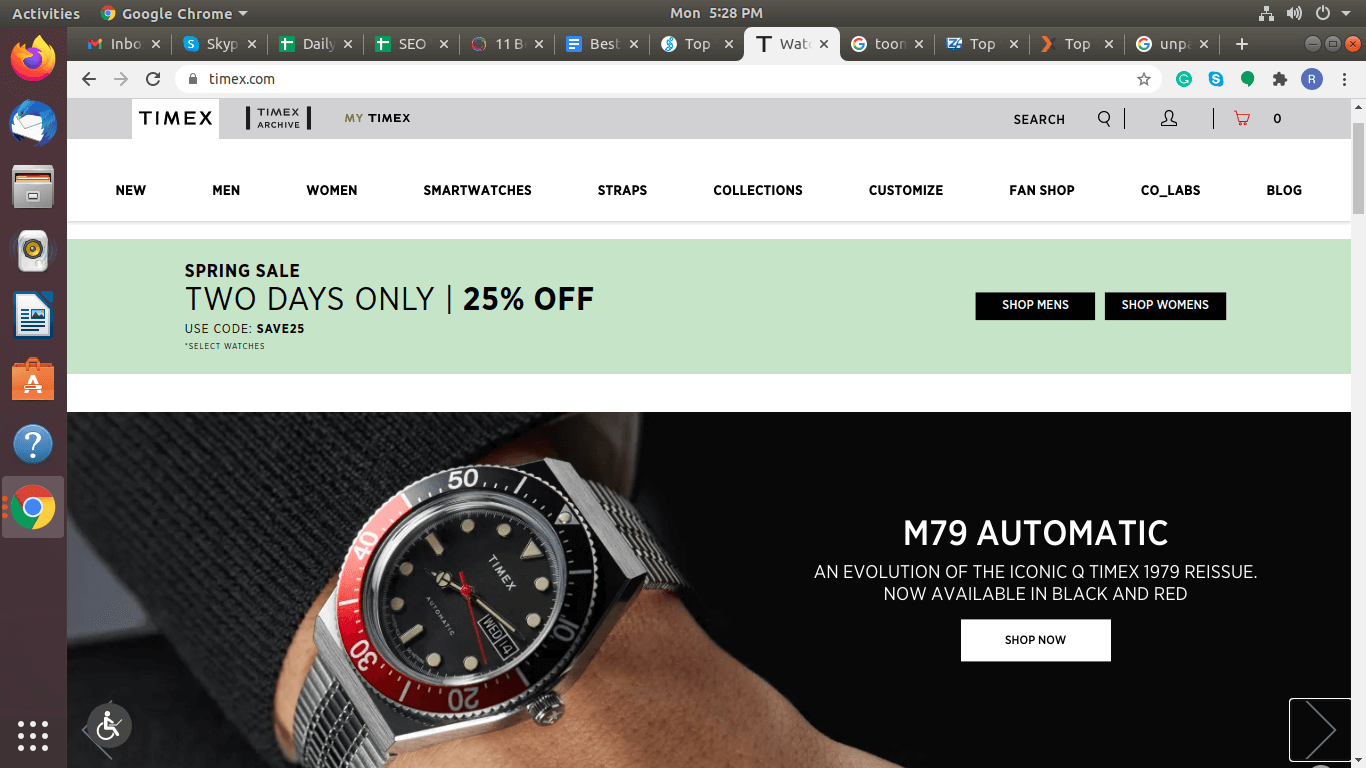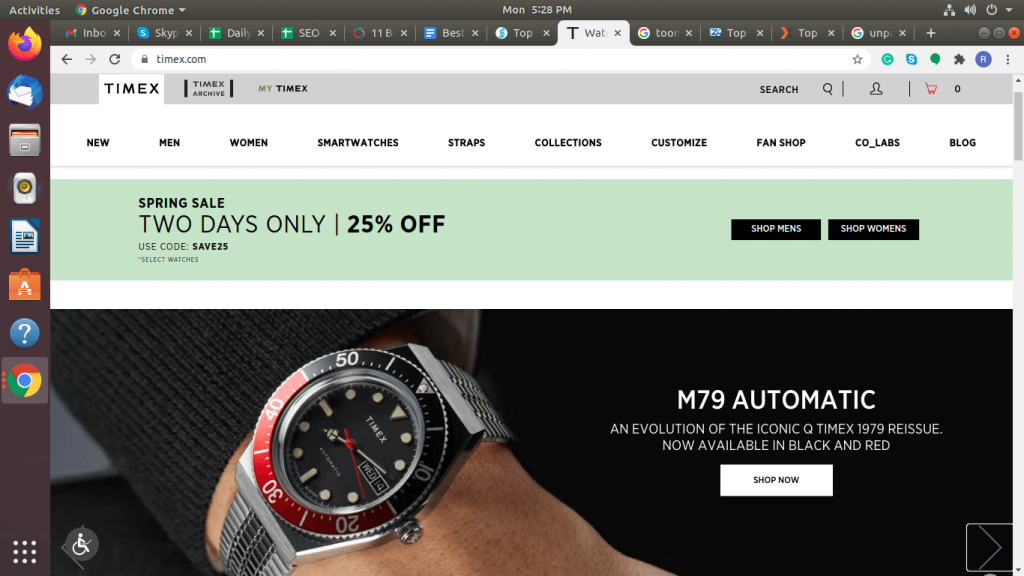 A well-known brand for watches, Timex uses a white background and displays high-quality images of their products. The categories are available on the top of the home page to allow easy navigation and access to all the available products. The full-width slider available on the homepage looks stunning and showcases some of the best available products.
This is one of the top Magento 2 eCommerce websites with an amazing eCommerce web design. The faster page load speed retains customers and increases conversions on the website.
12. Warby Parker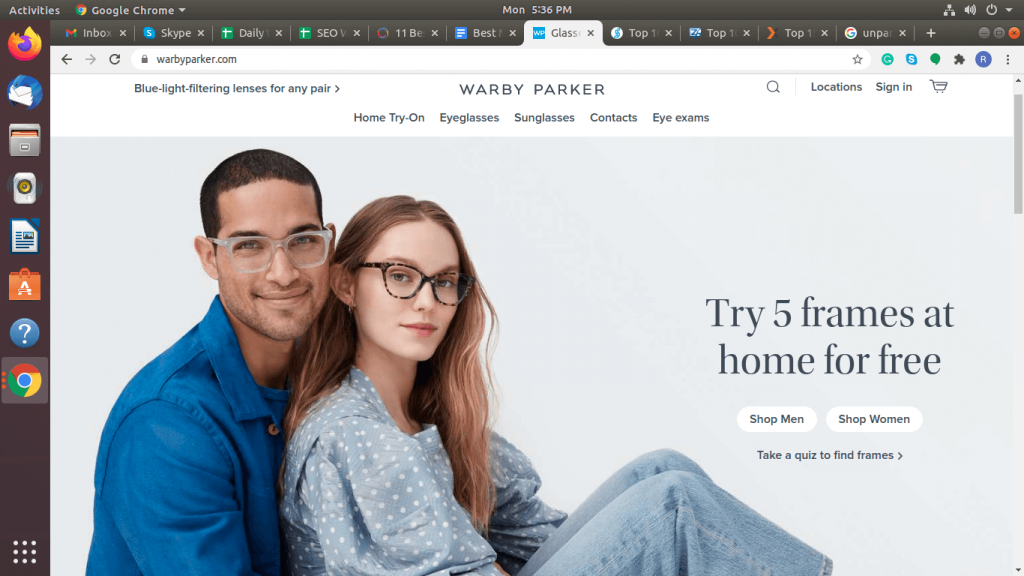 The best Magento website, Warby Parker specializes in providing glasses and prescription eyewear. The easy-to-read design, ease of use, and great accessibility offered by the website attract their target audience very well. A dedicated accessibility page is available on the website to portray the features of their amazing eCommerce web development.
The quiz to find the perfect frame for you creates amazing user engagement. Allowing customers to try up to five frames at home for free makes them different from all the other Magento 2 eCommerce Websites. It also works as an amazing digital marketing strategy for the brand to stand out with Magento Commerce.
13. Sigma Beauty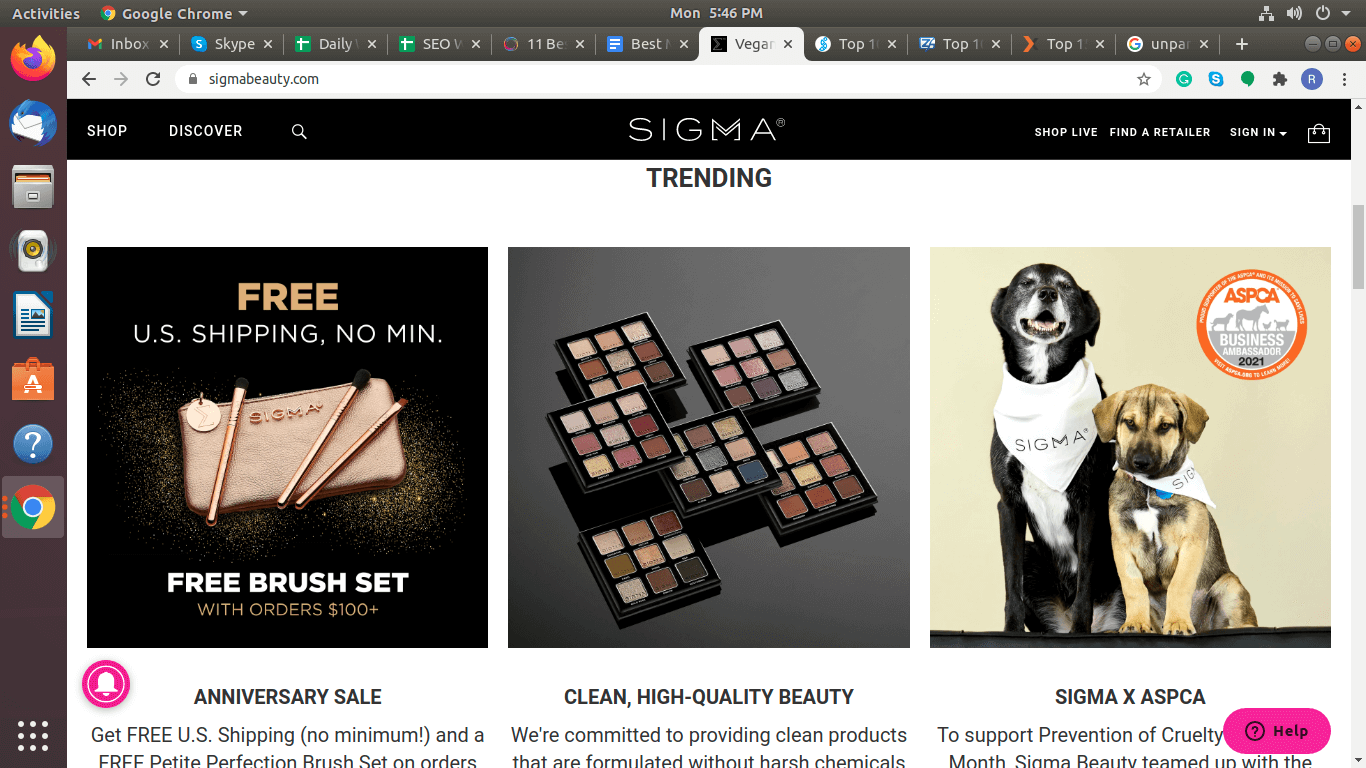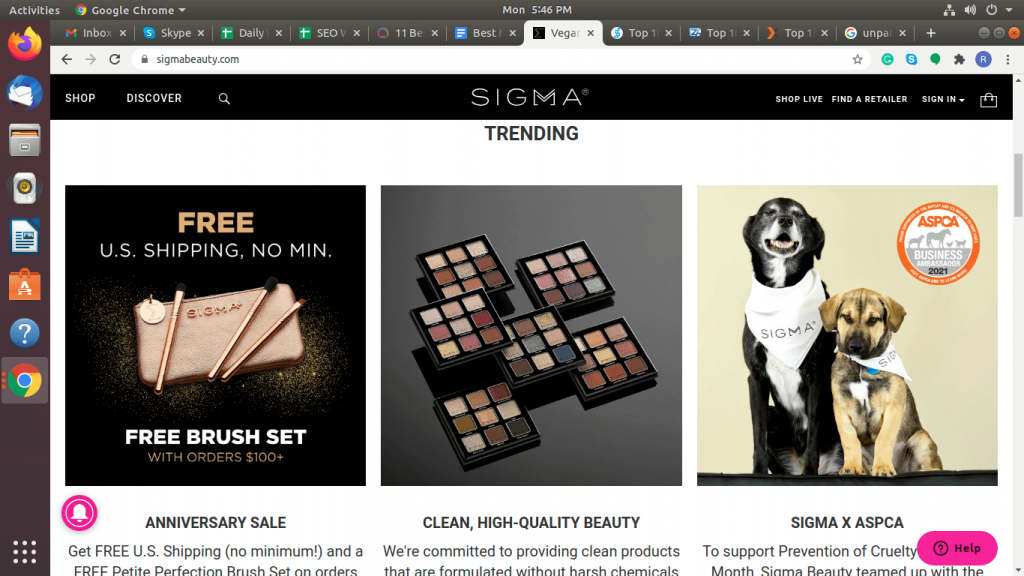 Dr. Simone Xavier and Rene Xavier Filho, a molecular bacteriologist and civil engineer, respectively created Sigma Beauty in 2009. The brand was launched with just one brush. Sigma (Σ) is a Greek letter for a mathematical sum and for the company it symbolizes Quality, Function, and Innovation.
Sigma Beauty has rebranded its website with Magento 2 platform for both B2B and B2C related pages. According to them more than three seconds of load time has been reduced with the transition to becoming a Magento 2 website. Offering separate prices on separate storefronts has also been achieved with the use of Magento 2 improving their website marketing strategy.
14. Kurt Geiger


Kurt Geiger says that they are an inclusive, creative vision powered by kindness. The signature of the company is rainbow representing their values, creativity, and kindness. This British Fashion Footwear retailer has an attractive eCommerce site design that allows customers to scroll and find the products of their choice.
All the categories available on the website are listed on the top of their Magento 2 website reducing confusion among visitors. The unmatched scalability and performance are delivered by Magento 2 technology. The unique online shopping experience comes with the personalization and responsive theme they own.
15. Nike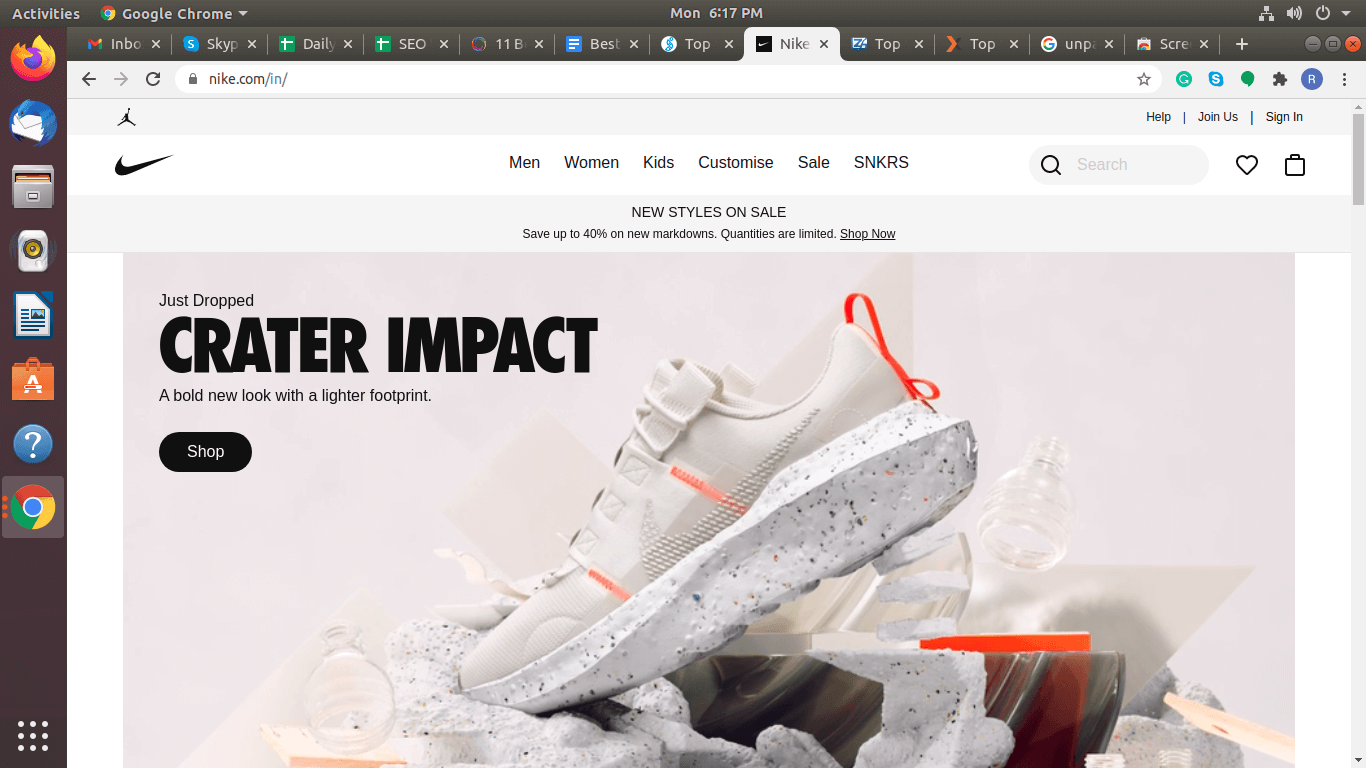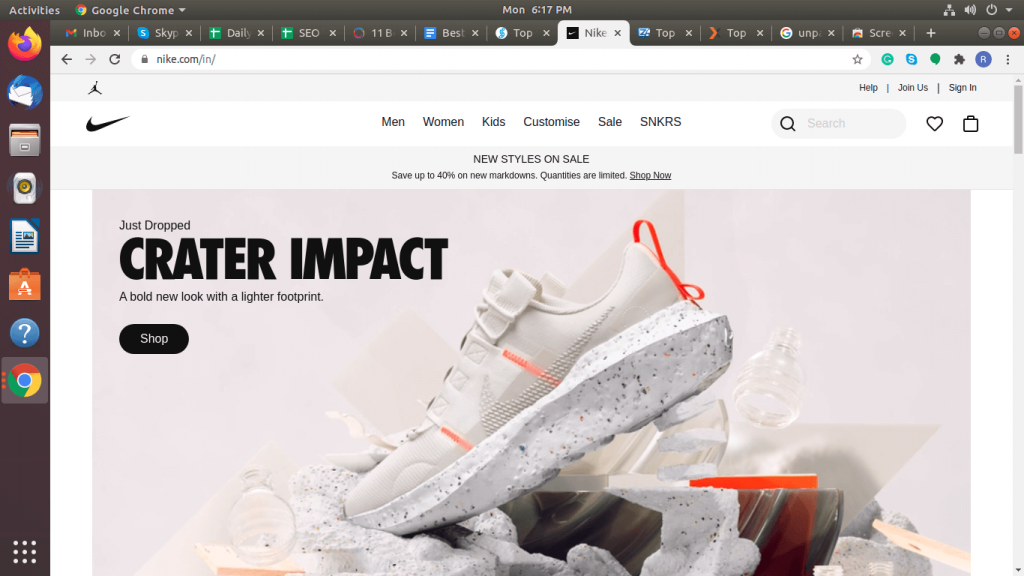 Nike needs no introduction. It is a well-known sports brand with the purpose to break the barriers and build a community that changes the game for all. They say, "If you have a body, you are an athlete." The custom Magento development of Nike has allowed them to let customers shop for the huge range of products available on the website.
The Magento eCommerce development provided by this brand also allows in incorporating other owned fashion brands seamlessly. The geotargeting used with this Magento website development product makes it a little difficult to develop but it refers visitors to the most appropriate store for their region.
Conclusion
With all these best Magento 2 based websites, you can choose the one which you like the best. Select the features that attracted you most to add to your eCommerce website, if you are building one. If you are looking for an eCommerce website development, top IT outsourcing companies in India can help you. Top Magento eCommerce developers can help you build your dream business website that is full of the latest features. The Magneto eCommerce website design you have and its ease of navigation allows you to be listed under the best Magento 2 eCommerce websites just like the list above.
Upgrade your eCommerce store to the Magento 2 platform with the help of outsourcing companies in India. Your one-of-kind website on the Magento platform will help you reach your target audience and gain a loyal customer base. Magento 2 eCommerce websites have amazing features and that is what makes it one of the best platforms for your eCommerce website development. Launch an eCommerce website today and display your creative idea to the world. The Magento 2 based eCommerce solutions can help you in making money and leading your industry.
Read Next: 5 Ways Ecommerce Becomes More Advanced With The Power of AI
(Visited 559 times, 1 visits today)