Ecommerce Roadmap | Steps to Start Your Own Ecommerce Business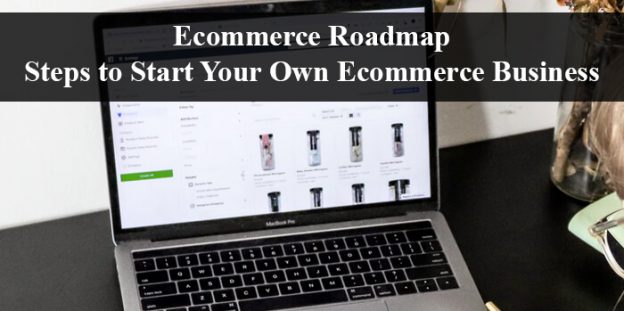 In this highly competitive era, it is difficult to rely upon your 9 to 5 job. Whether you are heading a small team of two members or managing hundreds sitting at a managerial person, you just love the bossiness. Everyone tries to be their own boss which gives a lot of people a kick to run a startup. Now, if you will go on surfing about the things to get started with to earn a decent ROI, Ecommerce would be highlighting top over the list. If you are already aware of the amazing benefits an Ecommerce website can offer to you, here is the stop for you to know what are the things you need to start a productive Ecommerce business. 
What's needed to start an Ecommerce Business? 
There are four things that you would require to make your online store successful. 
1. Provide high quality products and show clear images
2. Hire best Ecommerce website development company
3. Provide satisfactory customer support
4. Tell your USPs
Provide high quality products and show clear images:
Whether you are selling a product offline or online, the first thing which keeps utmost importance is its quality. If you are looking for returning customers then quality matters the most because a person can only return to your if you are offering the value for their money. Now, you want to showcase this quality over online platform so it can be done via good photographs. It is not necessary to use highly professional cameras for the same, you can also use a smartphone with good pixel camera. Your images have to be clear and clicked with the right colored background. Offer multiple images so that you users can see every side of the product before making any purchase.  
Hire best Ecommerce website development company:
Today we have a number of options available for website or mobile app development. You just need to search for the best one over the internet and you will get a of options. How to choose one among so many? Look at your budget and their portfolio. Once you find a great combination, consider that you have found the right partners. Your development partners might be two people sitting with their laptops or a big company but make sure you hire the one which has real qualities and experience. You can consider reading their client testimonials and see all the works done by them. 
Provide satisfactory customer support:  
Whether you are running a physical store or selling good digitally, it is important to achieve buyer satisfaction. Your buyers should be satisfied with the quality of your products or services. Answer their questions and help them out resolving concerns regarding your services. It is a key to client retention. If you make them happy, they will definitely return to you and consequently, you do not have to put extra efforts in making new customers. 
Tell you USPs:
On a daily basis, a lot of Ecommerce businesses open up and close down. Come up with something different! Is there anything unique about your products or services? Tell about it to your customers and encourage its use. For example, you are selling out apparel and rather than providing customers with same old size variants, you are offering them customized stitching. It would be exciting. Isn't it? 
How to start a successful Ecommerce Business? 
The LinkedIn co-founder Reid Hoffman once said that "if you're not embarrassed by the first version of your product, you've launched too late." What's the catch here? You need to start quickly. If you are the one thinking about startup then you must be having some ambitions in your mind. Put them aside for a minute and just try doing some real work towards your dream. If you look for options around, you can start an Ecommerce website within an hour. Yes, it's just a matter of an hour. There are many Ecommerce platforms which offer you readymade store and you just need to login and start uploading your products after getting the required domain and hosting. Your Ecommerce store might be developed in an hour or might also take a year. It depends upon its complexity and how much control would you like to have on it. We will talk about it in our further segments. 
Find Ecommerce Products: 
So, if you are not having any experience in selling like not having even a physical store, you must be wondering which product to sell out. It is definitely not an easy thing to decide as all your strategies would be dependent upon the type of products you are coming up with. There are plenty of options. You can sell clothes, electronics, books, jewellery, accessories  and many more things. And what if, you want to try out all these things and drop them in various categories over your store. This is what the major marketplaces do. But you need to understand that those are old goldies. They do have a lot of scope even if many of their categories fail to perform well in the market.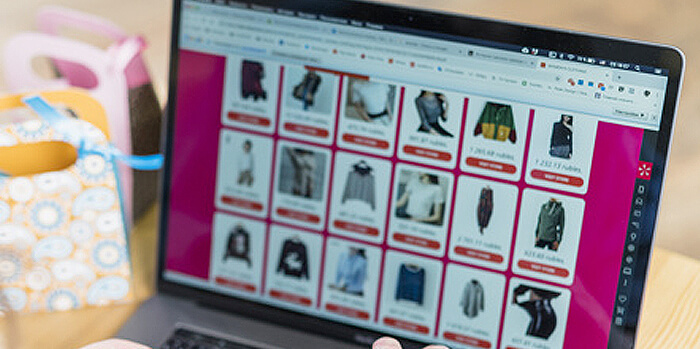 How to decide what to sell?
Consult your family, friends, professional circle and other people in your contacts to see what is in high demand. Research about it over the internet and analyze statistics. See the reports of failed as well as successful startups. Analyse the reasons of failure and features that made success. Create a list of products in priority order ad read about every single category. Get to know about the manufacturing units or wholesalers that can provide you those products if you are not yourself manufacturing them. 
Ecommerce websites can be of many types running on various models. So, once you have decided on the product, your next question would be How to arrange products? Here's how dropshipping comes into the picture. So, dropshipping is an Ecommerce model which is very much in trend as it does not gives you too much headache of storing products and shipping them to the end user. What dropshippers do is they just take product pictures and descriptions from the manufacturers or wholesalers, host them on to their website and once any purchase is made, the product is directly shipped from that manufacturer or wholesaler to the end customer. 
It is not necessary to be dependent upon Dropshipping you can also explore other business models. 
Once you have decided on to a model, you need to proceed ahead thinking about how you are going to have your own online store over which the decided products can be uploaded and sold. 
Research about other small scale online stores: 
Researching is always helpful if you are starting up with something new about which you are practically unaware. By researching, we mean that you need to carefully go through the other online stores in your niche and how they are operating. What is the cost they are investing in order to bring traffic. Do they post ads or they are able to get perks organically. What is the cost of entry? How much their products cost? Go through their social media pages and analyse the engagement. All this analysis would help you better divide your budget in development, branding and marketing of your Ecommerce website. 
How to build your Ecommerce store? 
You have already done any extensive amount of research regarding how other online stores work at their initial stage. Here are some things you need to know before deciding on to the development of your store. 
A. How many products would you upload at a time?
B. How many categories are there? 
C. What is your business model?
D. How will you push sales? 
E. What is your target market? 
Now, once you get answers to all these questions, you need to know about the various platforms and technologies that help you in the creation of your own store. 
We will start with low level. You have some websites offering you readymade website and you just need to sign up, pay them a monthly cost and run your ecommerce store on that. Since, your website is hosted on that platform, you obviously do not have the complete control. Next comes, the readymade CMS i.e. Content Management System. Examples are Magento, WordPress etc. which offer you readymade CMS and you just need to integrate your frontend design with it and your store is ready. These are low cost but generally come up with few restrictions. If you are looking for something different that does not fall under their default functionalities then customization can be done up to an extent only. But this is a go-to choice for many of the businesses since these are low cost and good. Next comes, core technologies and frameworks. Opting this would include some real coding for which you need good developers. Examples are core php, laravel, .net mvc etc. As you need coders, they need a good amount of time for the development and hence the cost increases. But yes, these come up with high level of security. You can also be rest assured of security in first two options with application of some good security modules but that needs a good amount of research. You might fall in trap of frauds as well. 
Apart from choosing the right technology, you also have to take care about the UI. The front-end of the website should offer a great user experience. Read about the tips and tactics to skyrocket engagement through your Ecommerce website design. Designing an ecommerce website is not a cake walk. Do not go into fancy terms. Simple is always the best! The more colors, banners, elements you have on your site, the more it works to take away people from your website and hence the sale closes down. For the business owners who want to build the trust and drive good sales with their ecommerce business, give some serious thought into your branding. Make your website design connect with your visitors. For this, you might have to think like your audience. The website should be well-designed, straightforward,  easy to navigate and hassle-free. 
Your next step should be to choose the right delivery and payment partners. These services provide you APIs that you can integrate over your website so as to automate the process. Choose the trusted partners so that even your buyers feel safe if they are being redirected to some other website for payment or other purposes. A person giving his credit card details to a website obviously needs to have some kind of trust on that. Yes, it is an era of cyber crimes where you should work as a shield for your customers against any kind of frauds or attacks. 
Know about Conversion optimization: 
You need to know that more than 70% of people might leave your website without purchasing. It does not mean you are doing bad, it is a good figure in this highly competitive arena. But yes, you should always aspire to do more and get more. Think if these people have not left your website and made purchase. Know the reasons why they had to leave as it would help you optimize their journey on your website. You can consider launching a cart abandonment email campaign through which you can gain those people back on your site.Also, a retargeting campaign can be setup. 
Your efforts do not end here. You have to market your model so well that people come to know you are coming up with values and uniqueness through your store. Run email marketing, social media optimization, Pay per click, search engine optimization and adopt other marketing tactics in order to make your store grow. Also, we want to know if you would like to know more about setting up an Ecommerce business. Reach out to us through comment section.  
(Visited 54 times, 1 visits today)