Best iOS Security Apps to Keep your Data Safe in 2021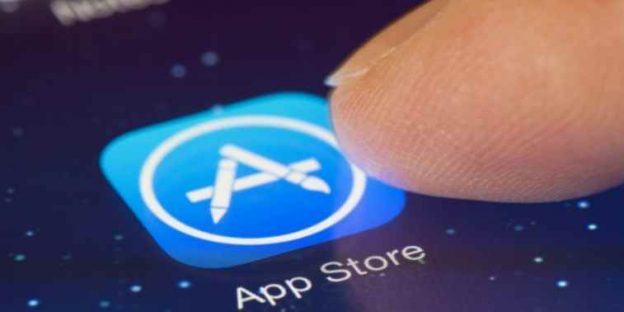 We all know that iOS device are known for their security. iPhones are designed to protect your data and your privacy. Built-in security works in many ways as it helps prevent anyone from accessing your data on your iPhone and in iCloud apart from the owner itself. But you can have lost your data or you can lose a device or in the hands of hackers which can lead to a huge financial and psychological dent. Our phones are everything to us. Which makes it essential to have security applications in all your electronic devices which interact with you like your phones. These security applications offer several features which keep the data in your phone check and can keep the hackers away by not allowing them to access your data.
Best Security Apps for iOS Devices in 2021
No matter if you are a business or an individual, you need to keep your data confidential from the people who can misuse it for their benefit. A data breach at a corporation can be really risky as it can put the proprietary data in the hands of a rival. A breach at a school could put a student's PII in the hands of criminals who could commit identity theft easily. Knowing about the data security apps is as important to know about the Bitcoin and cryptocurrency statistics in today's world. So without any further ado, let us have a look at the top security mobile apps as the listed applications are also adored by top IT outsourcing companies.

1. Keeply 
As mentioned above, the safety of your mobile data is an important concern and keeply app helps you with it in the easiest way. It helps in keeping your videos, photos, documents, and other files safe. It also restricts access to critical information. If anyone is forced to get into your phone, Keeply takes a picture of the intruder and stores it for the owner to see. Let us have a look at the most notable features of the Keeply iOS security app. 
-> Fake Pin for curious people
-> Backups the data on the system rather than the company server
-> Clicks the pictures of the intruders
-> Face-down of the device prompts lock
2. Knock 2.0
Knock 2.0 is one of the best security applications in the market which allows you to lock your devices no matter where they are as it is one of the best iOS mobile app development. It is the perfect application for iPhones, Apple Watch, iPads, and all the other iOS devices. Knock app will unlock your device with a tap on the screen and if you are using an Apple Watch you can use your wrist in order to unlock your device. The most notable features of Knock 2.0 are:
-> Compatible with almost all the Apple devices
-> Less battery consumption
-> Easy to unlock
-> Use Bluetooth Low Energy Technology for secure data communication
3. Authy 

We all know that authentication plays an important role in securing your data. Authy security app offers a robust authentication process as it enables 2-step verification which makes it the best security system. Authy is a well-acclaimed application among the people in the industry as the user gets to enjoy encryption services and storage of data on the cloud. The most notable features of Authy are:
-> Offline support
-> Two-Factor authentication
-> Secure cloud backups
-> Multi-device synchronization
4. Fastest VPN

Fastest VPN is another great option to keep your browsing secure along with ad-blocking, removing geo-restriction for content, etc. Yes, VPN makes private browsing easy as your IP will be hidden while surfing the internet. The most notable features of FastestVPN are:
-> P2P Optimized Servers
-> Works with Wi-Fi, LTE/4G, 3G, and all mobile data carriers
-> Unlimited server connections
-> Supports 5-multi logins
-> Strict no-logging policy
Download FastestVPN for Android
5. Orga 
Orga is another security app that helps in keeping photos secure. It is very common that photos can be stolen and used by hackers for different scamming activities. So, it is important to make sure that your sensitive images are nowhere near the hands of hackers. Because of its amazing user interface, it is one of the best mobile app development companies that filter sensitive photos and stores them away from public stores. The most notable features of Orga are:
-> Offline support
-> Nudity Detection
-> Encrypt Photos and retains all metadata
-> Optical Character Recognition
-> Private and offline artificial intelligence
6. McAfee

McAfee is top-level software that has the best defense mechanisms against hacking, fraud, and malware attacks. Well, if you are also an iPhone user then there is no better antivirus for the iPhone to use than the McAfee security app. This amazing software also allows users to lock, track and wipe data off an iOS device remotely. The most notable features of McAfee are:
-> Media Vault
-> Secure Wifi-Scan
-> Contacts Backup
-> Anti-Theft Protection
-> System Security Scam
7. 1Blocker 
Hackers often use advertisements to spread malware and other malicious links to fraudulent sites and 1Blockers is one of the best ad blocking apps for your iPhone devices. The best feature of 1Blocker is that it allows you to customize this app to select any content that you want to ban or whitelist. The most notable features of the 1Bockers iOS security app are:
-> Create your own custom blockers rules
-> Save battery, data, and time
-> Block annoying ads
-> Support sites by whitelisting them
8. KeyReel
With so many accounts per individual, managing passwords and login information can be a distinct job. KeyReel helps iPhone and iOS device users to safely log in whenever they are near a trusted computer. The most notable feature of KeyReel are: 
-> Uses military-grade AES encryption
-> Also works as a password manager
-> Encrypted storage on the system
-> Automatic login
9. Onion Browser
Onion Browser is another top-class modern browser that is famous among users which helps in securing your data browsing to users. Its mobile app development of android is built to block scripts and provide users with various preferences that allow them to fine-tune the browsing experience. The most notable feature of the Onion browser are:
-> Support for HTTPS
-> Access to Tor browser content
-> Protect privacy from website tracking
-> Secure the traffic from insecure wireless networks and ISPs
Download Onion Browser for Android
Download Onion Browser for iOS
10. Cryptomator

Cryptomater is another top data security app for iOS devices that makes your cloud storage highly secure. It makes it easy by encrypting the files available on your iOS devices before they can even be uploaded to your cloud storage. The most notable features of Crptomator are:
-> Scrypt for enhanced brute-force resistance
-> Unlock vaults with Touch ID/Face ID
-> Compatible with iCloud Drive, Dropbox, Google Drive, OneDrive, and more
Download Cryptomator for Android
This is the list of the top iOS Security Apps to keep your data safe in 2021.  However, if you are a business and looking for a top IT outsourcing company like VerveLogic for IT consulting or mobile app development then we can help you with it.

We're VerveLogic and we've been serving our clients with our IT, designing, and Marketing services since 2012. Every day, our team of dedicated professionals works to make this world a little better through our premier solutions. Our exclusive services include Mobile App Development, Web Application Development, UX/UX Designing and Digital Marketing Services to businesses from all around the globe irrespective of your business domain.
(Visited 353 times, 1 visits today)