How Salesforce Marketing Cloud Helps Boost Customer Engagement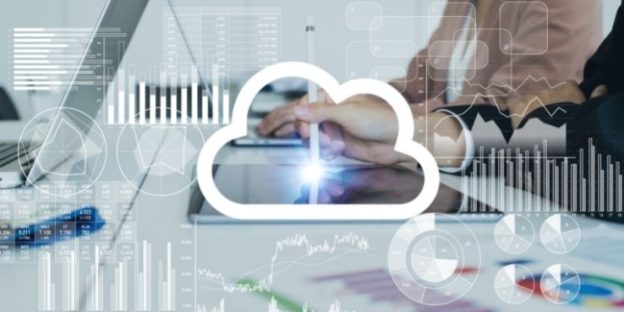 Salesforce marketing cloud is a proficient SaaS platform in marketing automation and customer engagement. It capacitates in supporting multiple phases of marketing. These phases include:
Implementation of multi-channel campaigns
Dynamic customer journeys
Analytics of campaigns (before & after) such as audience building and division, social media engagement, advertising, and a data management platform.
The two components of the salesforce marketing cloud that help the platform support the above phases are 'Studios' and 'Builders'. Studios, namely Mobile Studio, Email Studio, and Social Studio handle and engage with communication channels. While Builders manage the data, content, and customer journeys on the platform. Together the cloud platform manages the following segments:
Real-time management of customers
Marketing automation
Email automation
Social media management
Social listening
Advertising
Mobile marketing (SMS and push notifications)
Marketing analysis
Let us proceed and know in-depth what the feature-rich salesforce marketing cloud platform has to offer to businesses.
Also Know: How Salesforce Software Can Help Businesses Convert Leads Into Opportunities.
What Does Salesforce Marketing Cloud Have To Offer?
The salesforce marketing platform performs the following:
1. Messaging Based on Individual Data

It sends messages to every contact based on individual customer data. And then based on real-time changes in customer data or interaction, it sends new messages. A customer journey can have several branches, and based on the following aspects the decisions can go on different branches:
This relates to the contact to whom the information has been sent. To determine the journey branch, the data related to the contact and its changes are considered. So if a contact is in a prospect journey, but converts to a customer, it will automatically be located in the new customer journey.
This data speaks of how contact interacts with the salesforce marketing cloud journey. This can be via a click or opening an email, etc.
To give you clarity, here is an example of a welcome journey. When a customer purchases a product, he receives many emails. The first one is usually a welcome email, the second is product registration, and the third is product usage, tips, etc. Salesforce helps find out if the first email has been opened or interacted with. This lets you decide if the second email should be sent, and later choose to send or not the third one, based on the customer's interaction with the second email.
2. Messaging on Multiple Channels

With Salesforce Marketing Cloud, one can create journeys consisting of email and SMS messaging. Multi-channel messaging/communication is used for the following purposes:
Emails can be used to communicate customer service and support information to the customer. Here, SMS communication can prove to be quicker and can timely send information.
Post-Purchase Interaction

Salesforce Marketing Cloud lets you send post-purchase SMS and emails. This may include communication about order processing, shipping status, and delivery. Here you can also schedule delivery emails, product registration emails, as well as feedback emails.
Emails and SMS concerning upcoming loan payments, credit card usage, pending bill payments, etc. can also be sent to customers. Also, you can schedule an SMS on the actual date of payment, so that the customer does not miss or delay the payment.
3. Dynamic Elements

Using dynamic components, the salesforce marketing cloud can create a customized experience for each email recipient. This further helps in boosting customer engagement. This consists of the following:
This refers to creating personalized email subject lines and content, based on the individual characteristics and data of the customer. On the basis of who the customer or recipient is, the email content will be sent. Each email will contain the name of the recipient and will deliver a customized experience to him. Moreover, there won't be a need of creating several versions of the same email.
This includes creating personalized sender profiles for emails. In other words, there will be just one email, but the sender may vary each time, based on which sales personnel the recipient is communicating with.
Also Read: Top Salesforce Trends
What Are The Benefits Of Salesforce Marketing Cloud?
1. It Manages Data

Data management is the foremost advantage of Salesforce. The data is managed by making use of data extensions and forming a relative database, that SQL supports. Also, it has the ability to save diverse data and create specific data models. This advantage is however missing in a number of other platforms. Moreover, Salesforce lets you develop and segment a comparatively complex audience, contrary to others.
2. Integrates With Varied Sources

Due to its exceptional integration qualities, Salesforce Marketing Cloud can fetch data from different sources. Besides its connection with Sales and Service Cloud, Salesforce Marketing also includes a number of APIs. API helps improve existing contact info in the cloud, import content, as well as start the sending process.
3. Third-Party Applications

Another benefit of Salesforce Marketing Cloud is that it consists of a large number of third-party applications. Among these applications, there is Salesforce App Exchange. These applications boost Salesforce's capacities and also personalize it to achieve the defined objectives. The App Exchange is like an App (or Google Play) Store for Salesforce Clouds.
4. Artificial Intelligence

Then comes the Artificial intelligence technology of Salesforce, also called Salesforce Marketing cloud Einstein and Analytics. It benefits the marketers using the following amazing applications:
Customer Engagement Score (CES)

CES is a score or single number that evaluates the engagement level of customers and free trial prospects. Every customer has an individual engagement score, achieved on the basis of his activity and use of products. The greater the score, the more satisfied is the customer.
In artificial intelligence, the CES metric is used to forecast which prospects will interact with messaging and which won't.
Einstein Engagement Frequency (EEF)

The EEF metric is used to optimize the frequency of shares for every customer, maximize the rate of engagement, and minimize the number of unsubscriptions. This metric is determined using the data from the last 28 days. Here, it is mandatory to perform at least 5 frequencies, i.e. the prospects must receive at least 5 variants of emails during the 28-day tenure.
The EEF helps understand how many email messages should be sent to each prospect.
Sent Time Optimization (STO)

STO helps the marketers to send emails/messages at the most optimal time to every recipient. Each individual gets the same email/message at a different time based on when he is more likely to get engaged.
STO helps marketers to predict the best time to send a message so that it is more likely to get opened by the recipient.
Conclusion
Since its inception, Salesforce Marketing Cloud has been embraced by several industries and companies of varied sizes. Both B2C and B2B companies can use it to get the maximum benefits. We can't say that Salesforce expenses are little, but definitely, worthy to take your customer relationship management to the next level. Hire Salesforce developers like VerveLogic if you want to fetch the best of salesforce. Get in touch now.
(Visited 93 times, 1 visits today)