What is Salesforce and How Does It Work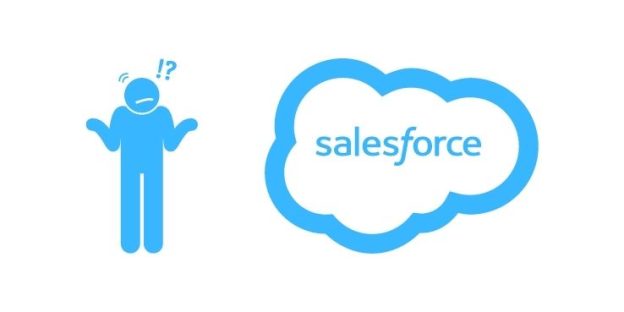 Founded in the year 1999, Salesforce emerged as a cloud computing company with the forte to provide Customer Relationship Management or CRM services.
What's CRM? CRM is basically a technology to streamline interactions with existing and potential customers. Its ultimate objective is to boost sales and improve customer service, and profitability. And its benefits are captured by not just a single business stream but many, be it sales, customer service, business development, marketing, or any other.
Now that we know what is customer relationship management, it will be easy for us to understand what Salesforce actually does. So let's jump to the following section and comprehend it in detail.
What is Salesforce and How Does It Work?
When it comes to handling customer data and information, businesses often get baffled since aspects like sharing, reading, and understanding the customer data couldn't take place as efficiently as envisioned. These shortcomings result in misinterpretations among different teams and departments, leading to the failure of system management.
Salesforce combat these defects using its customer relationship management software.
Now, what's Salesforce? Salesforce is a cloud-based service as a software (or SaaS) platform that provides customer relationship management to numerous business streams. CRM helps companies to interact with existing and potential customers with the major objective of improving sales and profits.
The Salesforce application, Customer 360, allows teams, including marketing, sales, commerce, service, and IT to get a 360-degree view of their customers. The entire customer data gets stored online or on the cloud and can be shared and accessed using any device at any time and from any corner of the world. Not just that, one can even track data and get updates in real-time with this platform. This way businesses:
Get to understand the customer's needs and concerns.
Can develop customized marketing strategies and win customers in large numbers.
Can identify customer issues and respond to them faster or within time.
Can provide superior shopping experience, as desired by the customers.
Build customized apps to automate time-intensive jobs.
Gradually, Salesforce is becoming the world's most popular CRM tool, that offers a number of services to businesses and allows enhanced customer engagement.
How Does Salesforce Work For Marketing?
When it comes to marketing, Salesforce works in the following ways for the companies:
It helps a marketing team in drafting and sharing marketing messages to specific customers, at the right time and on the right medium.
Allows improving lead generation and acquisition of customers.
Improves upselling or selling an upgraded or premium version of an existing product to the customers.
Heightens Cross-selling techniques and opportunities to sell new products and services to existing customers.
Gather and manage data from first, second, and third parties.
Organize data from existing and potential customers.
Helps integrate data from different external sources.
Allows integration with artificial intelligence to optimize interaction with each customer.
Allows quick decision-making using facts, metrics, and data about new customer segments, the marketing team aims to target.
Helps build connected brand journeys and modify them on the basis of individual customer interaction to provide them with a useful customized experience.
How Does Salesforce Work For Sales?
Salesforce benefits sales in the following ways:
It helps the sales team spend more time connecting with customers rather than making data entries.
Helps sales representatives and support team in planning, developing, and implementing accurate and redoable sales processes.
Delivers personalized sales experiences with precise contact and account management of customers.
Keeps track of sales opportunities.
Performs sales forecasts by comprehending the status of revenue growth and providing data-backed insights for better results.
Automate the routine tasks of sales, such as tracking the activities, sending email alerts, making workflows, etc.
Integrates sales with marketing, commerce, service, and other lines to boost opportunities and improve engagement with customers.
How Does Salesforce Work For Commerce?
For B2C and B2B shopping and commerce, Salesforce does the following:
It provides an easy-to-execute and easy-to-adapt platform for commerce.
Creates customized buying experiences to attract and convert more customers.
Connects commerce with the other aspects of the business, helps grow revenue and increases customer engagement.
How Does Salesforce Work For Customer Service?
For customer service, salesforce has the following features:
It delivers customized customer service for each customer interaction touchpoint, be it the contact center, the field, service automation of artificial intelligence powering chatbots.
Helps manage self-service channels, field service, and online channels like SMS, chat, and even social channels like Facebook Messenger, Whatsapp, etc.
Helps identify and provide immediate support to customer issues.
Makes certain that during each interaction, the customer service executives have complete information about the customer.
How Does Salesforce Work For IT?
Salesforce is packed with integrated IT tools to help companies in the most optimized way:
It helps build modern-day apps to best meet the needs of employees, partners, and customers.
Automates processes to increase productivity, improve work scale, transparency and security.
Creates personalized user experience aiming to increase productivity.
Integrate IT, sales, marketing, and service with a single customer view.
Endnote
So we read in the above sections, how Salesforce benefits the different lines of a business in interacting with existing and potential customers and improving sales. Besides, better time management, accessibility, higher revenue, customer satisfaction, and team efficiency, Salesforce helps a business in a number of ways. To fetch the best out of salesforce, hire a salesforce development company like VerveLogic.
Our salesforce development experts at VerveLogic will personalize your business requirements and help you implement salesforce effectively. Get in touch to explore more about our salesforce solutions.
(Visited 145 times, 1 visits today)