Top Salesforce Trends Worth Waiting For… (2022)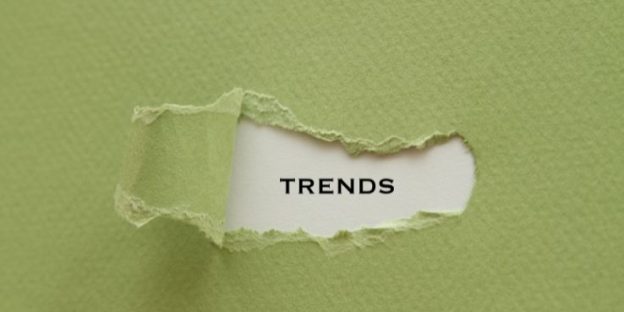 Salesforce development helps companies with extensive cloud-based utilities making them a pioneer in their game. A lot goes on behind the four walls of an office building like production, logistics, management, employee interaction, user experience, etc. Salesforce successfully aids in bridging the gap between a business and its clients. Now is the time to capture the market with the latest Salesforce development trends (2022).
About Salesforce
Can you compile salesforce in one sentence? Honestly, I don't think we can. Initiated as a cloud-based CRM (customer relationship management) platform, Salesforce has come a long way accumulating a lot under its surveillance. Salesforce's superpower is cloud computing and cloud offerings. Being a full-fledged SaaS platform, salesforce gives you the privilege to customize the apps by involving only the utilities that the business needs.
In this journey, an experienced salesforce developer is here to help you customize the application/software as per your business requirements. "No nonsense, straight to the point." The Salesforce realm is widespread and so are its comprehensive cloud utilities. But the major benefit here is that a business of any niche, size, or scale can leverage this incredible technology to make their lives easier.
Eyeing New Possibilities 
Technology is ever-evolving, so are service standards. 
The second month of this new year is also over, we are late to say a happy new year. Although, there is still a long way to go in this year. Salesforce trends 2022. Salesforce singlehandedly caters to needs like sales, services, marketing, analytics, commerce, CRM, etc, it is already an extensive cloud-based solution, let's see what more does Salesforce thinks they need to incorporate.
Let's contemplate the latest trends in the Salesforce stream:
Pandemic has given us a life-changing lesson "stay home, stay safe". But how is that possible with a full-time job? Here is how… Respecting the hybrid work culture (WFH and WFO), Salesforce comes up with SlackFirst Customer 360 – a collaborative platform. Feature-rich collaborative platforms let the employees work remotely without affecting the sales graphs even a bit. A collaborative platform is a reason why you can stay connected while staying away from your department.
SlackFirst Customer 360 is a feature-rich collaborative platform that allows you to communicate, collaborate, share your work, and undertake various business processes – all remotely and on the cloud. This is a tailormade technology for efficient companies with remote or hybrid work cultures.
Being a salesforce development company, we recommended you to be prepared, than to face the issues and learn. Even a small miscommunication can lead to a big loss, SlackFirst Customer 360 promotes a strong chain connecting sales, marketing, and service segments under one roof.
Salesforce Health Cloud 2.0
Salesforce made an entry in healthcare promoting cloud technology to ease the tasks. Salesforce's Health Cloud 2.0 has been helping several hospitals with a number of departments situated in far blocks to streamline their tasks. Also, keeping patients' case studies locked like a treasure box.
Paying heed to the COVID-19 outbreak, Salesforce initiated some changes to its Health Cloud turning it to Salesforce Health Cloud 2.0. This new and enhanced CRM solution is compliant with post-COVID protocols that facilitate remote medical assistance and tracking.
Salesforce Health Cloud 2.0 comes with smart features like vaccine management, contract tracing, value-added remote care, consultation, etc.
A successful example of implementation is Dreamforce 2021. An event hosted by Salesforce leveraged Health Cloud 2.0 for using Dreampass to keep every participant involved and secure by enabling COVID-19 security logs.
Salesforce Flow Orchestrator
Workflow is like a delicate infrastructure easily disturbed by miscommunication. Over decades, interrelated workflows have become more complex, leaving little to no room for flexibility. Until… We manage the entire system. With each passing year, the number of records, reports accessed by the companies increases so does the risk for miscalculations, misinterpretations, or misplaced revenues.
If we are running a huge enterprise/company, there is a lot to be managed, organized, and streamlined. Flow Orchestrator is the tool designed to help administrators configure, deploy and automate several tasks, saving hundreds of hours for the companies.
Orchestrator lets users automate and optimize several individual experiences to provide adequate context to the customers. The utility allows Administrators to track processes and make progress with relevant data.
Artificial Intelligence is becoming increasingly popular these days. With a huge scope of application, there is no IT company that is not aware of AI and its superpowers. The news to celebrate is Salesforce has entered into the AI world. AI-based Salesforce Einstien lets computers predict the behavior based on accurate facts and databases that never go wrong. AI is said to assist the human race with ease of work. The mission somehow gets accomplished with Salesforce Einstein.
As AI is in its initial phase. The scope and features of Salesforce Einstein are will increase in the upcoming year. Powered by Salesforce Tableau, the technology will help organizations with business intelligence and analytics using advanced tech-stack like AI, ML, etc.
The world hasn't yet explored the superpowers of futuristic technologies. There is a long way to go. Currently, Salesforce Einstein is contributing to making business processes incredibly easier and surprisingly efficient.
Running on the same track with AI, ML, AR, and VR, Blockchain technology is on its way to taking the world by storm. Blockchain climbed the ladder of popularity in 2021 through cryptocurrency. Crypto is only one use-case of this immense blockchain technology. It is basically the securest way to preserve and transfer (the item could be cryptocurrency, NFT, or data).
Relying on Blockchain technology, Salesforce customers can create high-powered workflow applications and other blockchain networks. The primary benefit of implementing the technology will be a transfer of confidential data amongst the set of partners without any chance to hack or tamper with the data. With blockchain technology it is impossible.
With This… 
Every technology comes with the intention to change older techniques with new smart, easy, and effective processes. Salesforce makes lives easier, provided that you have an expert playing from your court. Being a salesforce development company, Vervelogic helps you will first-hand assistance from exclusive salesforce experts. With the latest salesforce trends or implement the customized software as per your business needs. Turning into simpler solutions for you. Get in touch with Vervelogic in a few clicks.
(Visited 194 times, 1 visits today)