Do Not Just Build A Business, Build A Data-Driven Business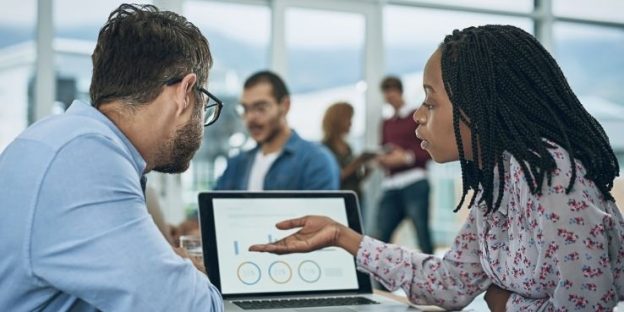 Companies are heavily banking on data. They invest in C-Suite executives to collect, research, preserve and access data to gather information. But unfortunately, as per the executive survey by NewVantage, even today, only 19% of the companies can confidently say they are data-driven. Why is it that only these companies have picked the right nerve? Salesforce tells us where we are lagging with the data.
Stocking files and folders and collecting tons of data is not an investment until we can fetch useful patterns or study the market and make the graphs. Sadly, even the c-suite data executives are struggling to carry the role. This is the time we come face to face with Salesforce.
Data – As A Reference Or An Asset 
There is a corporate cliche of using data as a reference rather than an asset. We haven't opened our eyes yet to the potential of data. Sadly we haven't harnessed the power of the data. Infact, sometimes relying on the data with loopholes leads to a dead end.
Quick Tips For Companies:
Integrate different data collection channels into one central system.
Hire specialists with expertise in organizational change and not just data analytics.
Increase trust in data-based decision making
 Convey the importance of data collection, preserving quality data and highlighting them.
Data For Everyone 
Real-time access to information by all the members of the company.
Even today, companies rely on a handful of people to collect, preserve and manage data. So, how can everyone be on the same page? On the contrary, giving data leverage to all the company members leads to data literacy, and eventually, it can work as a single wrist. Salesforce development company leverages cloud computing powers to help businesses create a centralized platform giving instant access to all the departments of the company.
Hence with data transparency, it is easier to optimize the tasks and gain progress faster. With salesforce development and cloud computing powers, it is now possible to connect the discord links, make the data more organized and, above all, "FREE FROM LOOPHOLES".
The c-suite executive teams can become more confident in their decisions with high-quality data. Apart from expertise, they now have data as an asset to make informed decisions (certainly towards the company's financial growth).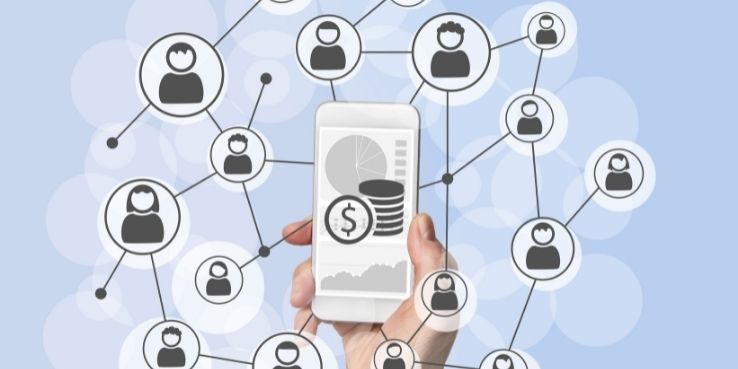 Unifying Data Across Sales And Marketing Channels 
Managing Sales And Marketing Channels With Salesforce
Omnichannel marketing and sales are the cornerstones of every successful business. And preserving/processing the data from every channel is what leads a company to success in the long run. Knowing your clients and tracking their purchase behaviours will help you grow in this run. While making decisions relying on the number of years you have invested in the segment, you can look at the data that has travelled with you. In short, with the blend of data and intuitions, it is easy to know (even master) your segment.
With salesforce development, businesses can leverage an integrated cloud-based marketing platform to collect and process information from all marketing and sales channels.
Benefits Of Data-Driven Marketing And Sales
Enhanced User-Experience 
If customer is the king, then the best user experience is the key to a successful business. It is a fact that happy customers tend to spend more time with the company's services and make recurring purchases. Data collection through different marketing and sales channels helps you know your customers well, which over time makes them comfortable purchasing from you. Various data patterns help you know the gap between your services/products and customers' demands/trends.
Objective Decision Making 
As mentioned earlier, most c-suite executives make important decisions based on past activities, responses and analysis. Here, they completely neglect the importance of patterns the customer data holds, just like shooting a barrel in the dark. On the contrary, data-driven companies know that tracking customer behaviour is not as subjective as it seems.
While expertise and intuitions are extremely valuable, combining them with accurate real-time data will help business executives make more confident decisions and mitigate the risks of failure. Plus, avoid the chances of trial and error.
Keen Lens On The Market Trends
The market landscape is dynamic. What people liked yesterday, they no longer find fascinating today. What they like today may no longer appeal to them tomorrow. The struggle is real for businesses that want to survive for decades. With data-driven marketing and sales strategies, it becomes easier to track customers' changing purchase behaviour and the evolution in the trends. Keen marketing analysis lets business executives predict the current and even future trends in the market. For instance, the data on smartphones, social media or internet usage can predict the future of e-commerce shopping or Metaverse.
The aforesaid points are like scratching the surface. In the long run, data drive marketing and sales analytics help businesses increase the ROI of their investment and their sales graphs.
Salesforce Development For Businesses 
Gather, Organize And Analyze Data….
The objective here is to facilitate customer data to all the departments without tempering. With salesforce cloud-based CRM, it is possible. The best salesforce development company has immense confidence in the domain as they have closely engineered how salesforce can make lives easier for businesses. With instant access to real-time data, all the departments can perform in synchrony and march towards development together.
As said above, omnichannel marketing and sales are the cornerstones of a business. In the back-end, Salesforce can help businesses provide an omnichannel experience effectively. Salesforce development (CRM) helps businesses effortlessly track a customer's purchase journey on all the platforms (even outside Salesforce). This brings the entire data to a central repository which can further be visualized for patterns by Salesforce Einstein.
Salesforce Einstein is an AI-powered tool for CRM that helps businesses predict the current or near-future trends possibilities based on data patterns. Integrated into the CRM, Einstein can immensely help businesses capture their target audience through quality insights.
Conclusion
Salesforce development has a huge role in making a company data-driven. Data is an asset and it's high time it should be treated like one. Certified Salesforce developers at Vervelogic (a reliable software/app/web development company and IT consultancy) can help you bring together every piece of data and make it accessible to each department for further development. From startups to small, medium and large scale businesses can leverage the utility vastly to engineer their data. Comment your ideas or queries regarding salesforce below. For direct contact, call Whatsapp or "request a quote". Vervelogic is a few clicks away to make your business highly efficient with Salesforce development.
(Visited 64 times, 1 visits today)