Salesforce Software – Helping Businesses Converting Leads Into Opportunities
The world is changing rapidly, and one thing that is running leaps and bounds is the way of running a business. No matter in which industry your company serves, you need to be super ingenious these days. I was reading something online the other day. I came across this quote from Joe Girard, the famous American salesman, motivational speaker and author, "The elevator to success is out of order. You'll have to use stairs one step at a time." I figured in order to be successful in today's digital world; businesses need to keep walking the same stairs again and again for better results. And one such step on the stair to success is customer influence.
Every contact that a business has with a customer influences the decision whether they will come back or not. You find a way to look and offer great things every time they visit; otherwise, you will lose them to the others. Because demand is there among the people, it's all about who is catering to their needs and requirements in the way they want. If you believe that the price is all your customers care about because you haven't given them anything else to care about. Today, we are talking about one of the practical and very famous CRM(Customer Relationship Management) tools known as Salesforce. Salesforce, a prevalent CRM tool, is known for elegance in offering support, sales and marketing teams worldwide.
With these fantastic abilities in one software, you can easily convert the leads into your potential customers and develop sales possibilities in new and innovative ways that your customers are looking for. To grow in the industry, every business strives to create more leads and convert them into paying customers. For that, you need expertise for the same reason you must incorporate Salesforce and start using it in your daily plans. It makes the data collection simple, allows enterprises to understand better how their customers behave, and, most importantly, helps create a strategy and an effective strategy that actually gives results.
Lead creation has become an essential part of businesses, and there is no denying that it's part of every sales and marketing strategy. With leads that have a better chance of conversion or getting the info on the genuinely interested people in your enterprise or the services/products you offer. With a tailor-made campaign, you can pique their interest and have them as your customer.
It may seem easy to read, but it's more complicated than it appears. Even the initial part of the journey, lead generation, isn't that straightforward. So, let us dive deep into lead generation and see how a top CRM like Salesforce can help your business with it.
What is Lead Generation?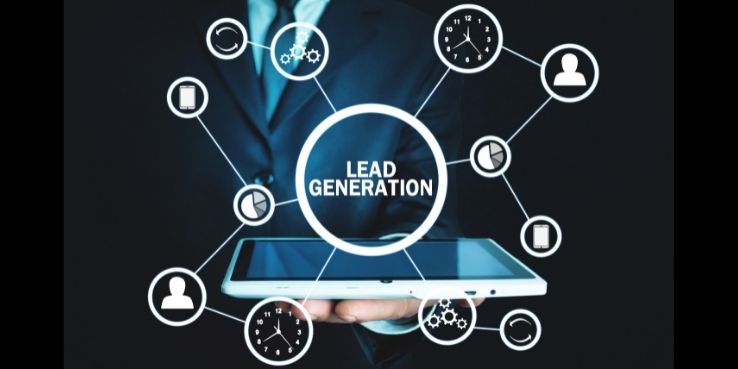 As the name suggests, it is a process of generating new leads and increasing the audience's interest in your business. It consists of getting information like a person's contact information by asking them to fill out a page online so in return you can offer an attractive offer.
Being a prospect lead with interest in your business, you offer discounts, a free delivery option incentive, newsletter, eBook, free downloaded material and many other things. Lead generation makes it easy for businesses to know where to put their energy instead of spending money on cold calls or other marketing techniques.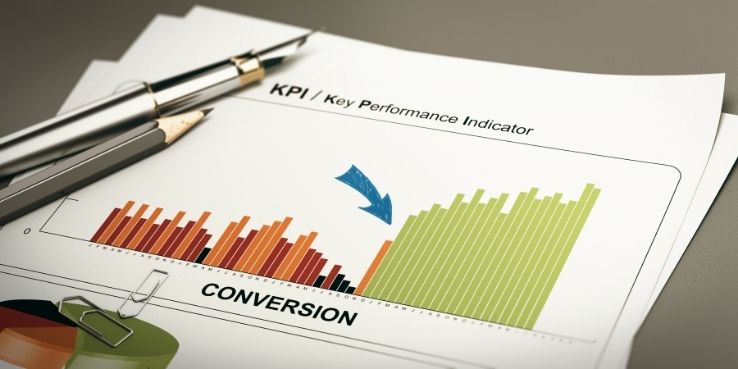 How Can Salesforce Be Efficient in Lead Conversion Tactics?
1. Helps in Understanding Your Leads and Prospects Better
Understanding the customer is the key, and a top CRM tool like Salesforce can help you save all lead information and provide custom-made reports that show you the aspects the lead is interested in. It can quickly help you narrow down what tips are perfect for your sales funnel. Not only this, but Salesforce also allows you to customize your lead reports with automatic measurements and manage them all with ease. The automation and other essential operations include identifying, managing, analyzing, and promoting, making it a complete lead relationship.
2. Automatically Compiles the Customer Information
When using Salesforce, you can be assured that all the data is collected in a single consolidated interface. It also centralizes data so that the right person can access the data from anywhere they want. Using Salesforce with additional plugins and tools, you can analyze easier.
Also read: Top Salesforce Trends
3. Establish Good Customer Service
By keeping track of consumer interactions and messages, the customer's history and exchanges will be available to the company's management.
With customer loyalty being the king of all time, you can use it to grow your business as Salesforce can help you navigate the part of your business and help you offer the best rewards to your customers. With an educational tool for lead generation, you can progressively boost the sales volume of your organization, which results in more significant revenue. You can convert your potential customers to loyal customers by offering tempting bargains to potential customers.
4. Salesforce Has Metrics for Easy Tracking and Reporting
Salesforce is created to develop you and your sales team the tools and data they need to complete deals more quickly. With interactive and creative dashboards in Salesforce, you can evaluate your sales growth to assist you in managing all your operations and campaigns, which makes your daily work easier.
Since social media has become a place to market your business and generate leads, Salesforce allows you to manage calendars, appointments, opportunities and relationships so you can actively report everything. It will allow you and your team to keep a real-time check on your wholesales. And the best part is, Salesforce also helps you forecast statistics to know whether your campaign will be a hit or not.
5. Promotes Collaboration Among the Team
All the lead data is accessible to the entire team using Salesforce, making it more efficient. Not only this, CRM tools like Salesforce are also becoming mobile-friendly, allowing employees to be connected all the time to respond to clients' enquiries.
Salesforce also gives you complete access to the lead database for your chosen projects, all of which require teamwork. Because of its centralization, the team in the conversion of leads and the production of additional sales possibilities.
6. Makes it Easier to Find Referral-Based Business Opportunities
When you use the right CRM, you can be sure to uncover all the hidden benefits in your current client and customer relationships.
Most often, 98% of your prospects will only buy when they have developed a level of confidence in the brand. In other words, firms risk losing 98% of potential sales if they don't build trust with potential customers. That is why it is critical to maintain contact with them.
Summing Up 
If you are already into business, you know that lead generation is critical and keeps your sales funnel flowing. Sometimes, it takes two to three attempts to convert a prospect into a customer. With the right tools like Salesforce, you can convert leads to sales. You can follow the right strategies and capitalize on many sales opportunities generated by potential leads. We hope you will find the information in this blog post helpful.
(Visited 62 times, 1 visits today)