Day Trading Cryptocurrency- A Beginner's Guide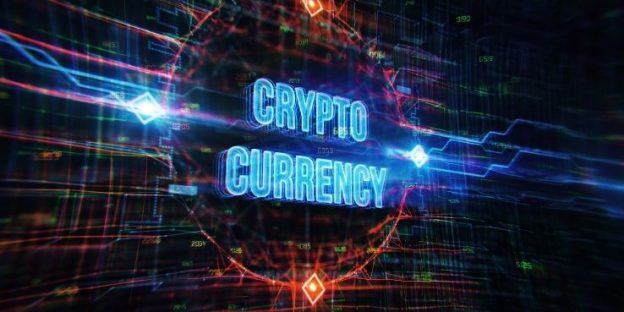 When it comes to finding the easiest way to make money from the crypto market, the first thing that comes to mind is Day Trading Cryptocurrency. Just like other financial markets like forex, stocks, and commodities, day traders are highly active in cryptocurrency. If you're a beginner in day trading, you must be thinking if it's the right choice today to trade cryptocurrency. Hence, to find the answer to this question, you must know in-depth about the whole concept of day trading cryptocurrency. In the following section, we will be discussing the same. So keep reading.
Day Trading- What Is It?
In the journey of enlightening yourself about day trading cryptocurrency, you must first know what it actually means.
Let's begin with understanding who a day trader is.
The term 'day trader' took birth from the stock market. In the stock market, the trading is exclusive to only the business days of the week. Hence, a day trader is a market operator, who takes part in the day trading. He buys and then sells financial instruments such as stocks, currencies, etc. on the same trading day.
An accomplished day trader ensures the trading of the right stocks, and also the exact timing to enter and exit the trading. He has good knowledge of financial instruments, the usage of tools, and the right trading platform. He primarily aims to benefit from the small price movements in highly liquid stocks.
With this, comes our next term, which is day trading.
What is Day Trading?
Day trading is the most typically used strategy for trading. It includes entering and exiting a position in the market on the same trading day, which is why it is also called intraday trading.
By and large, each day trader aims to earn massive profit in a financial instrument by applying intraday trading strategies.
Also Read: How Does Bitcoin Function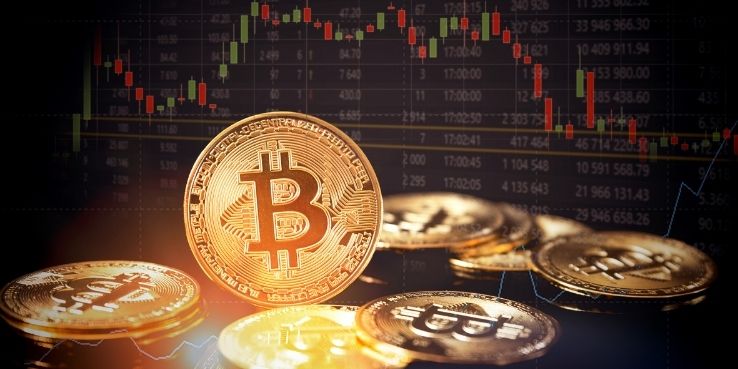 How Do Day Traders Earn Through Day Trading?
As we read above, accomplished day traders have a good experience, knowledge, and understanding of the market. They usually perform the following:
TA or Technical Analysis, to generate trade ideas.
Recognize entry and exit points by using:

Price action
Trading Volume, or the number of units traded in the market during a certain span.
Chart patterns, such as candlestick, flags, triangles, wedges, double top & double bottom, head and shoulders, and inverse head & shoulders.
Technical indicators, such as Relative Strength Index (RSI), Moving Average(MA), Moving Average Convergence Divergence (MACD), Stochastic RSI, etc.

Risk management
Day traders aim to earn profit from market volatility. Volatility refers to how fast and how much an asset price changes in a certain period of time. It is often used as a crucial metric to evaluate the investment risk of an asset.
For quick day trading, both volume and liquidity play a crucial role. Here liquidity refers to how easily an asset can be converted into cash or other assets. Since a day trader's account can be crushingly impacted with a big slip on just a single trade, they usually trade highly liquid market pairs. While some day traders trade just one market pair, others choose to create a list depending upon either technical or fundamental, or both attributes. They then choose from the list, what instrument to be traded.
What Are The Strategies Of Day Trading?
With the right day trading strategy, day traders can obtain large profits in the market. The following are the most useful and most common strategies:
1. Scalping

Scalping is a common day trading strategy in which traders aim to gain profit on small prices movements within a short frame of time. Here traders usually scalp the market for small profits. Once they take their small gain after entering, they can quickly exit within minutes. Due to a limited time span, sometimes these traders use trading bots to automate the trading activity.
Strategies like order book analysis, technical indicators, and volume heatmaps, are generally used by scalpers to determine their entry and exit points during a trade. Moreover, they have to trade a large amount of capital to gain returns in scalping. This is because here, gains are usually small.
2. Range Trading

Range trading is a simple and straightforward strategy of day trading that includes candlestick chart analysis. Here traders focus on the price ranges in the market and then use them to generate trade ideas. They look at the price ranges between support and resistance levels and then take buying and selling decisions.
Range trading is based on the estimation that the lower edge of the range will boost the price, and the upper edge will bring it down. However, the frequency of the price touching a support or resistance level will determine the breakage of the level. Hence, the traders here are always well-prepared that the market can break out of the range.
3. High-Frequency Trading

Most commonly used by quantitative traders, high-frequency trading is an algorithm trading strategy, It is a complex strategy, exclusive to a few successful trading firms. Here, algorithms and trading bots are developed to swiftly enter and exist several positions in a small time frame. These time frames are as small as milliseconds. Hence, whatever profit is gained from high-frequency trading, is within those milliseconds.
This strategy requires a lot of continuous monitoring, backtesting, and alterations in algorithms, to adapt to the changing market conditions.
Get Started With Day Trading Cryptocurrency
So, if you're planning to give day trading cryptocurrency a try, there are a few things you must know prior. Based on the above information, you might have got the idea that day trading requires quick decision-making and implementation. This is why it can get both demanding and stressful at times. Moreover, it requires a high capital trading capacity, great market knowledge, an impeccable understanding of trading strategies, and the ability to handle risks. Once you think you're ready to step into the day trading cryptocurrency market, hop in.
(Visited 104 times, 1 visits today)