How Much Does An E-Commerce Website Cost?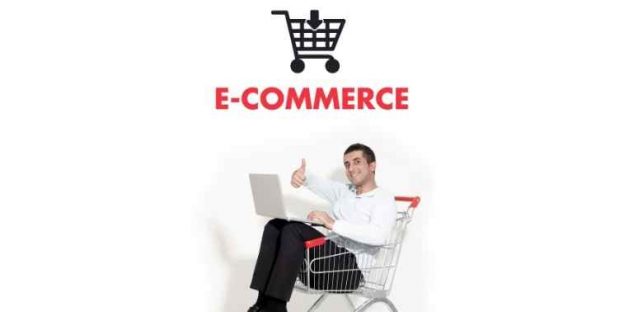 Apart from quality, the other major concern of any e-commerce client is the budget. Though you will get an exact answer once you have discussed your requirements in detail with the e-commerce web development company, the article is here to cruise you through the most accurate and nearby budget estimation of building your online e-commerce brand. Whether you want to start your own online boutique, have a full-fledged art store, or aiming for the most cost-effective business model drop shipping business in 2021, the article will give you an approx idea of your initial expenses, consecutively to which you can also plan your business ROI strategies for e-commerce website development.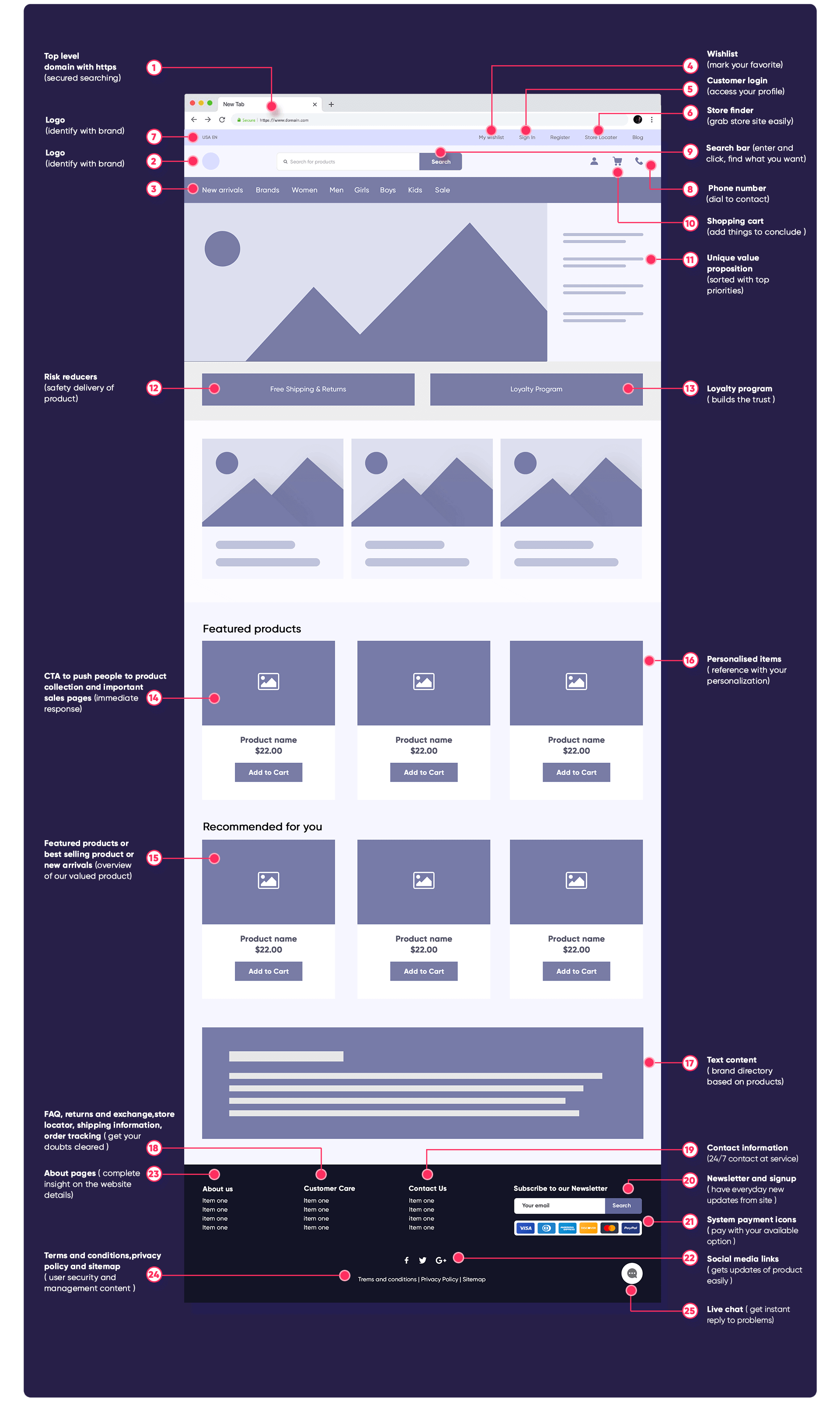 The cost to design and develop an e-commerce website ranges between $4000 to $2,00,000. Why the range? Because the e-commerce website cost fluctuates depending on the feature integration, functionalities, AI integration, scalability, size, content management, marketing, management, etc. Thus you need to talk about your business ideas or requirements with the e-commerce experts to land on the concrete solution of how much does it cost for an e-commerce site?
E-commerce website development alone would do no good unless your target audience is aware of your brand's online presence. Digital marketing is a must to enhance your brand's digital presence and inculcate trust in the minds of your target audience. If you are still overlooking digital marketing then know how digital marketing and SEO together will help you grow in 2021 and ahead before taking any major decision.
To have a productive discussion with e-commerce experts make sure you have channelized your ideas, monetization needs from the website, and other requirements. Here are some questions you must be able to answer before your discussion with the e-commerce website development company.
1. What is your target audience?
2. What time limit have you dedicated to website development?
3. What will be the scale of your website?
4. Whether you want to develop the software from scratch or hire the services of the SaaS platforms? Like Magento.
5. How long will your website catalog?
6. What features do you want in your e-commerce website?
7. Do you want to go with online marketing?
8. Which another commercial website is the inspiration for your upcoming project?
The aforesaid list dictates the basic questions you must know beforehand to give another party an idea of your requirements so that both parties are on the same page. Still, you need to discuss other precise and crucial factors to land on the conclusion of how much exactly your e-commerce website will cost? Stay Tuned to this non-technical article to know what crucial factors will affect the cost of your e-commerce development.
Key Factors Impacting The Overall Cost of E-Commerce Portal

Factor – 1 Method of E-Commerce Website Development
Buyers are certainly enjoying remote shopping which is why the e-commerce trend is at its peak. Today, every major-minor commodity is available for purchase online, thanks to a full-fledged online e-commerce store. But to keep a solid rock of your online e-commerce business you need to know how much you are ready to invest in your online store and how big, scaling and feature-centric it will be?
Following the scalability factor, one needs to decide what type of e-commerce website they want to invest in? What will be the method of website development? Either it can be an open-source platform, a SaaS platform, or a completely customized e-commerce website development. The method of development directly affects the cost estimation of your e-commerce store. Custom ecommerce development is relatively more expensive than websites built on SaaS.
Factor – 2 Cost Estimation Based on Website Size 
The cost estimation is entirely different for developing small, medium and large-scale e-commerce websites. But apart from the size of the website, its functionalities, designing and feature integration matter. For instance, you can save a considerable amount of time and money on website functionality by hiring a third-party SaaS platform but that will limit you to standard functionalities only. If you want to stand out of the league of normals your ideal pick is custom website development – no limits on customization. You can own authority in the market by giving a unique and personalized online shopping experience to your valuable clients through custom ecommerce website development.
E-Commerce Website Cost Estimation Table
| | | | |
| --- | --- | --- | --- |
| Parameters  | Small Scale Site  | Medium Scale Site | Large Scale Site |
| Design | $800 – $1000 | $1000 – $3000 | $8000 – $80,000 |
| Functionality | $1500 – $3000 | $4000 – $10,000 | $15000 – $1,00,000 |
| Order Fulfillment | Free of Cost | $30 – $400 | $5000 or more |
| E-Commerce Marketing and SEO | $400 – $1000 | $400 – $1200 | $3000 – $12000 |
| Website Maintainance | $0 – $300 | $400 – $1500 | $3000 – $12,000 |
| Other Crucial Costs | $300 approx | $4000 approx | $10,000 approx |
Looking for a sure-shot success in 2021 and beyond? Here are 104 e-commerce business ideas that you can start right away with minimal capital investment. You can easily get your online store done with Vervelogic.
What next? Apart from functionality and scale, now its website design – yet another factor deciding the overall cost estimation.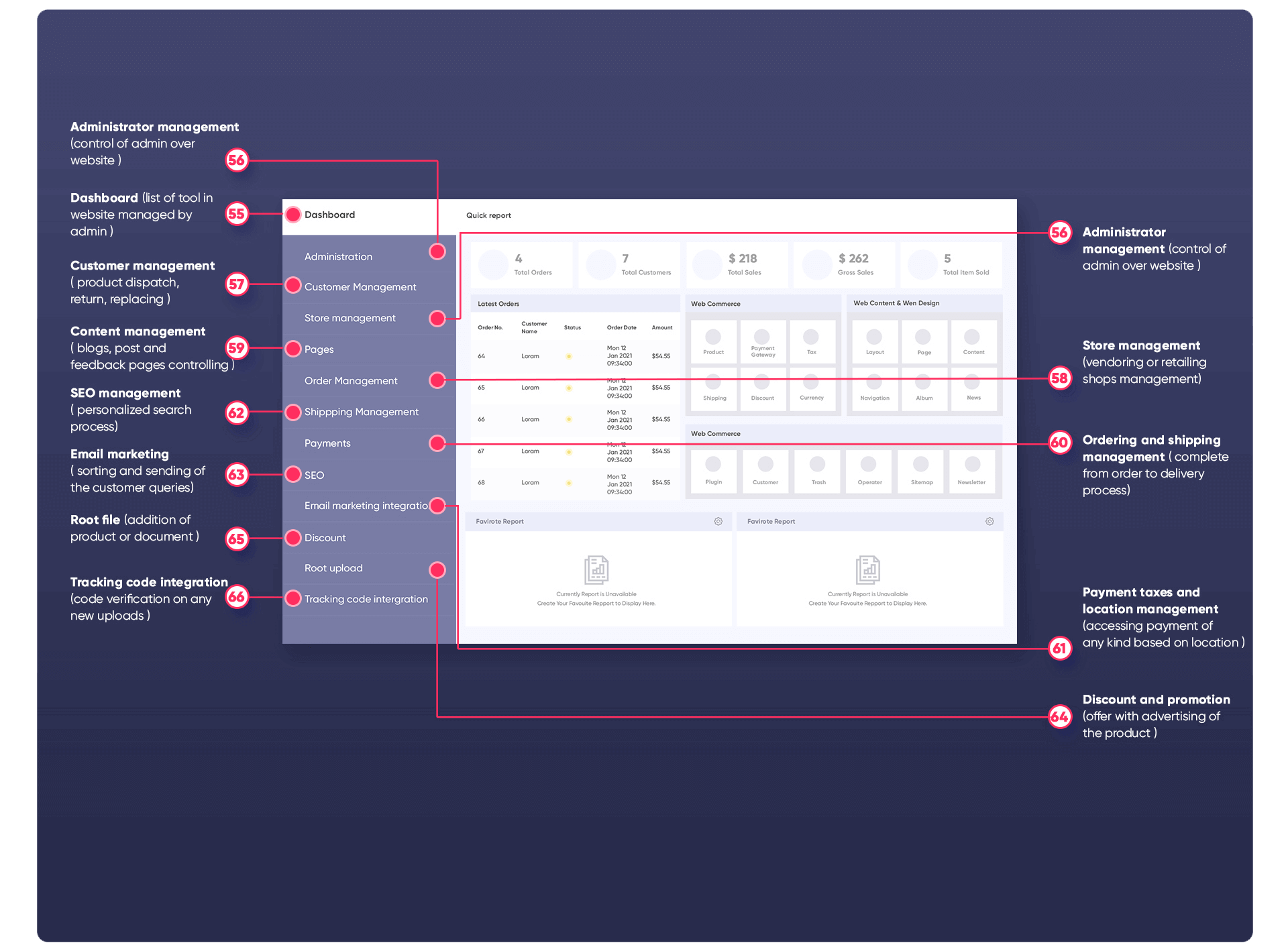 BACK-END FEATURE
Factor – 3 Website Designing 
Sorted yet effective, an e-commerce site needs to have a clean interface with all the major functionalities accessible from the main page. Most of the e-commerce sites are a disaster due to their designing flaws – do not fall prey to the fancy, simple and friendly interface is the key to retain and bring more clients to shop from your e-commerce site.
Talking about the cost of designing the e-commerce site. The cost is proportional to customization, time and effort. You can either go with third-party designing themes or completely customize your site for top-notch results.
While going with third-party platforms like WooCommerce or Shopify, you do not have to pay a single penny for basic designs and themes. These free-of-cost themes are feasible and some of these are even amazing but the cookie-cutter options prove that the design will not thoroughly serve your purpose.
On the other hand, Shopify also has paid theme versions for e-commerce websites that will cost you somewhere between $140 to $180. It will help your site look more professional and technically sound, but there are still limits on customization. You can customize the theme by shedding another $600 to $1000 for minor changes and integrating your brand into the standard website theme. Major customizations will call for major expenses upto $5000.
There is no limit to the cost of designing in the case of custom ecommerce website development. In such a case, it depends on how you are approaching your business idea to convert them into a full-fledged online e-commerce site. If you are making a shift to online mode for your already established retail business, you cannot go easy with the branding and exclusivity of your e-commerce site. Complete customization is your best pick if you want exclusivity and want to retain the authority.
Custom design cost starts at $8000 and elevates up to $50,000 or more depending on the size, feature, technology integration and scalability of your e-commerce site. You can rely on Magento with your custom ecommerce website development, the platform gives you the flexibility to be innovative and far-sighted with your business website. Here are 15 best examples of Magento E-Commerce Website development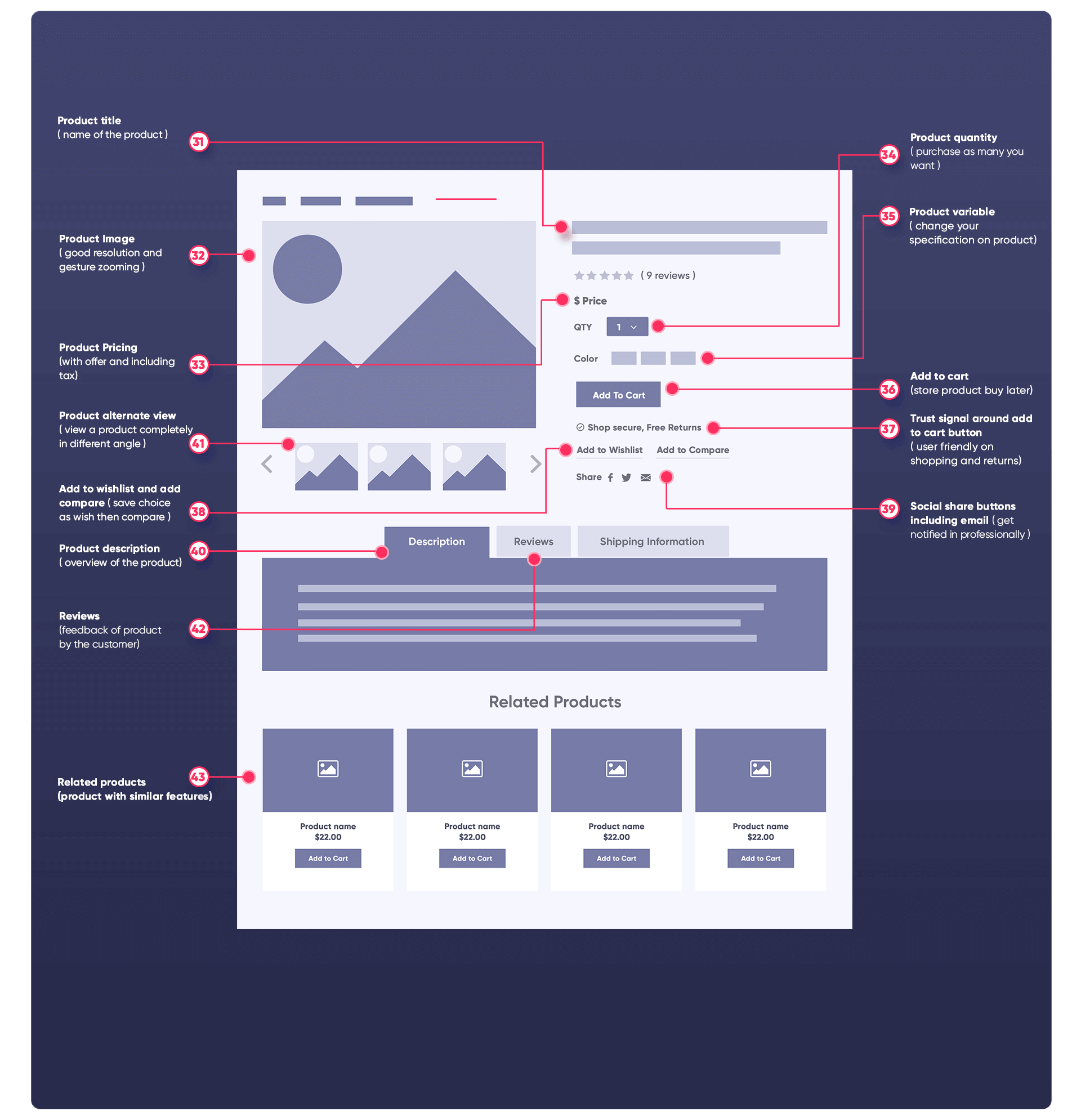 PRODUCT PAGE FEATURES
Factor – 4 Integrated Functionality 
Features and functionalities directly impact the overall cost of developing an e-commerce website. A basic set of features cost less while the advanced feature set calls for more expense. No matter if e-commerce website design is simple, if it has advanced functionalities or smart technology integration, your business website development will cost more.
What do we define as a basic feature set? 
The basic feature set includes product management, shopping cart, wishlist, payment gateway, search bar, standard menus and sub-menus, etc.
Most of the features are already available on the platform if you are going with the basic e-commerce development, but anything basic will not help you be identified in this over-saturated crowd. No matter it's Magento or Shopify an e-commerce store stands on, there will always be a difference in features and functionalities based on the essence of the online business.
Plugins and add ons will help you integrate external features into your business application. There is a range of add-ons free and paid to improve your site's functionality and give the best user experience to the online shopper. To get the hack of the right plugins and add-ons for your business site, you need to put your bets on the best web developers.
As every good thing comes with a cost, free plugins and extensions are not that effective – basically, the third party uses paid tools to create a professional e-commerce site. But not all the paid extensions go well with the site.
This is when you need customization.
SaaS Platform 
Basic Features
Whether it is design, development or marketing, if you are looking for exclusive results and top-notch customization then there is no other option but to hire the best e-commerce web developers to give you highly personalized results. The cost estimation depends on customization and the paid plugins/add-ons you are integrating to your e-commerce portal.
For an e-commerce website built on a SaaS platform, the customization expense is in-between $3000 to $15,000 depending on functionality integration and features.
For entrepreneurs who want to make a mark in their respective segments, Advanced Feature Set is here for you.
Advanced Features and Smart Tech Integration 
Every e-commerce development expense is an initial investment for the sustainability and growth of an online brand. The more advanced and comprehensive it is, more are the chances for an online business to succeed. To get advanced features one needs to pay in addition to the cost of the basic feature set. It will cost an extra $2000 to $10,000 for advanced feature integration. You can hire developers to customize the add-ons or create one from scratch for the best user experience.
Custom Web Development 
Whether it's a SaaS platform or custom ecommerce development, the feature list has no significant differences. Moreover, the list of basic features like product management, cart, search bar, etc remains the same for any e-commerce development. BUT the advanced feature set is still on a higher pedestal than the basic feature – in terms of cost and importance.
Basic Features
The cost to set up a basic feature set for truly customized e-commerce websites usually ranges between $15000 to $30,000. If you are aiming for the minimum viable product including product management, basic UI components, a payment gateway and basic product categories, then you can take this cost estimation as a lead and talk to your associate ecommerce web development company.  You can start your side venture with a Minimum Viable E-commerce Portal. 
Advanced Features and Smart Tech Integration
Advanced website features are certainly your investment for a near-future financial hit. If your website has an excellent user experience the online shoppers will never dart to any other site unless you have an item out of stock. Advanced feature integration is the ultimate way to retain your clients but costs more than basic or standard website feature integration. Adding on to the cost of basic features, there is an expenditure of $9,000 – $20,000 for integrating an advanced feature-set. 2021 is your time to turn your dreams into reality, know about 103 Money Making Startup Businesses that you can start immediately in 2021…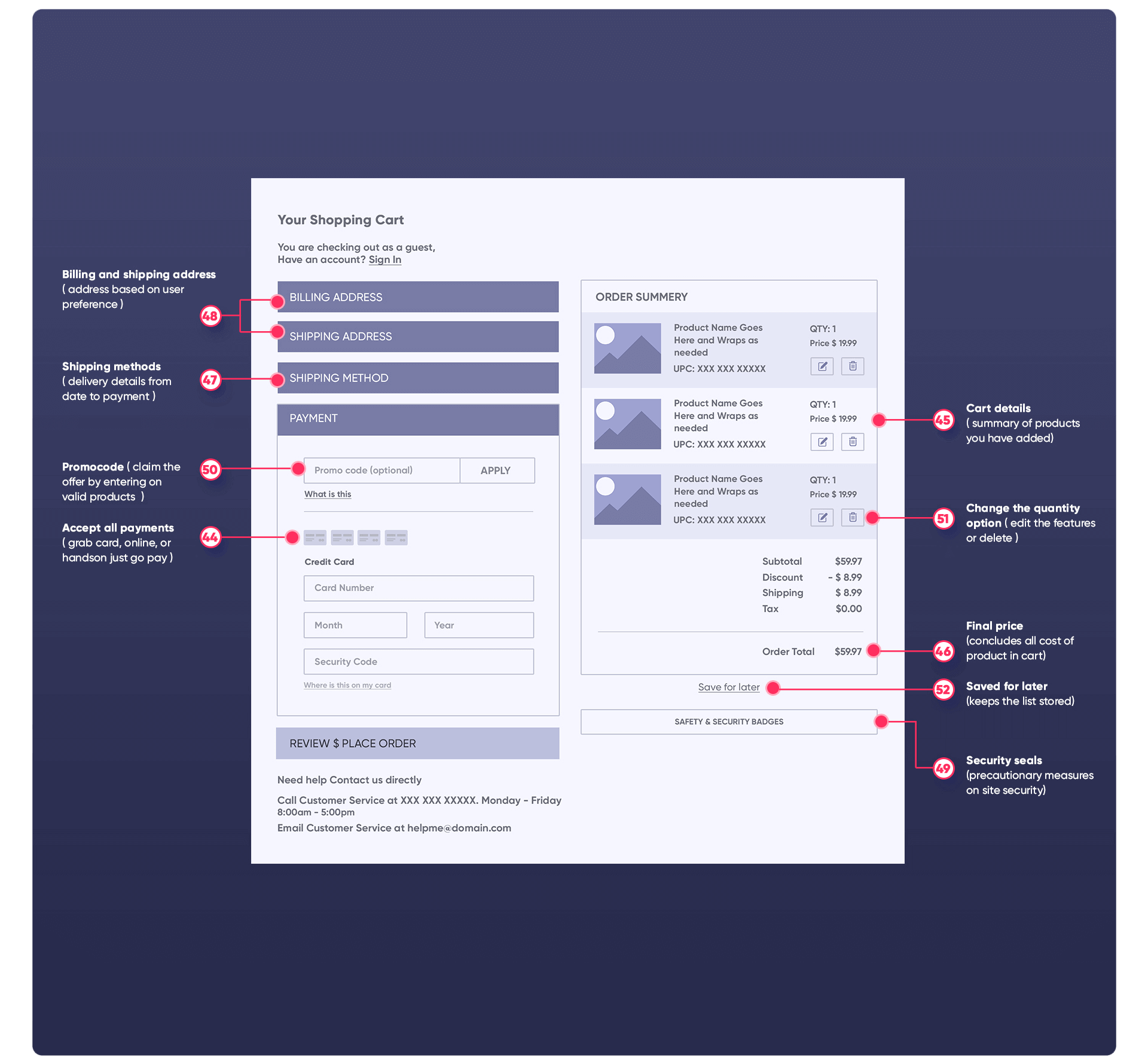 CUSTOMERS CHECKOUTS
Factor – 5 Order Fulfillment
Is owning a great online e-commerce website enough? What if you have a website and do not have enough resources to fulfill the demand in the market? Being an e-commerce entrepreneur you will not be able to sustain for long if you do not have an updated inventory.
Inventory and order fulfillment is the base of your e-commerce business and thus you need to make sure you have fulfillment software synchronized to your e-commerce website. This will automate the demand fulfillment process for your e-commerce site to avoid last-minute discrepancies.
Order Fulfillment Software – The backbone for your e-commerce business 
From daily updating inventory status to notifying for shortages, interacting with the supply agent and creating accurate invoices, all these tasks are effectively handled by the standard order fulfillment software. An order fulfillment software automates 70% of the tasks and saves a considerable amount of time.
Either purchase a standard e-commerce fulfillment software or get a custom-made software having no limits on the set of features it can perform for you. Purchasing the software is the best bet for startups with a restricted budget as it will help them save a significant sum and they still have the flexibility to develop a new fully customized software as and when they scale.
The standard e-commerce fulfillment software can be purchased for as low as $30 per month and can rise up to $400 per month depending on the catalog size additional features. Some are available at one-time license purchase and will cost upto $5000. Similar is the cost for custom software development.
Factor – 6 Brand Awareness and Digital Marketing 
What is the use of owning an advanced e-commerce website if your target audience is not aware of your online existence? Digital marketing best practices will help you reach out to your target audience and gain quality traffic for your online business. If you are a startup, you certainly want your target audience to be aware of your e-commerce website – the purpose is taken care of by digital, SEO and SMO marketing.
SEO and Content Management
Let's start with the essentials of digital marketing – content management and SEO. While content is a must to communicate your product with potential clients, SEO increases your visibility on the Google SERPs and creates your authority in the segment. Both are equally important for the success of your online e-commerce brand.
SEO is a dynamic process that needs to be practiced as long as you are in the business. After all, staying on the top searches of the Google SERPs with relevant keywords is the constant deal. Also, Content is about communicating, trust and authority building. Apart from SEO experts, you need a content marketing team made up of these 7 crucial roles
SEO and Content management depend on the scale of an online business. For small e-commerce businesses, this can be a DIY task, while medium and large-scale businesses have to invest in SEO and content management to compete with their online counterparts. Online Marketing is prominent for medium and large-scale businesses as well.
Other Marketing Methods for Online Businesses
As marketing is not limited to SEO and content management, an e-commerce business can also invest in PPC campaigns, Social Media Optimization, Youtube, influencer marketing, email marketing etc. to get the best possible results from their endeavors.
Bonus Link: Know What is Common Between SEO, PPC and Content Marketing?
The digital marketing expense for small-scale e-commerce businesses ranges in-between $400 to $2500 and for large-scale businesses the same amount goes from $3000 to $5000 per project.
Factor – 7 Updates and Maintenance
Post-website development and launch comes with "maintenance". This is the step when the website is checked for potential flaws that can only be detected once it has launched and also to update the website based on feedback from customers. The potential add-ons and regular updates keep the website competitive. The SEO experts have an upperhand if the website is advanced and updated.
Just like all the aforesaid cost factors, maintenance cost also depends on the size of the online e-commerce store. Small-scale e-commerce websites with basic feature-set built on external SaaS platforms need no technical maintenance and can survive for a significant amount of time without being updated.
On the contrary, custom-made e-commerce websites serving multiple purposes and having an advanced feature list – maintenance and updates are mandatory. Assessing the website for bugs and technical glitches is part of the maintenance cost.
Adding on to technical maintenance costs, a big-scale e-commerce business needs to train the resources to give the best customer support. For medium and large-scale e-commerce businesses it is crucial to ensure that every process is smooth and in synchrony.
The cost to maintain medium-scale e-commerce businesses ranges between $400 to $1500 per year. For large-scale e-commerce businesses serving multiple purposes and managing huge traffic, the maintenance cost ranges in-between $ 2400 to $10,000 per year.
Factor – 8 Other Crucial Factors 
The basic fact is that your site will not be visible on the internet until you have a domain and hosting for your e-commerce site. While the e-commerce SaaS platforms like Shopify include hosting to their subscription plan, for a custom-made e-commerce site you need to separately purchase the domain.
Hosting Solutions by SaaS platforms 
SaaS platforms have hosting included in their subscription plan that ranges in-between $30 to $300 per month. Certain SaaS platforms have included hosting plans while some allow using only their preferred payment gateway.
For instance, Shopify requires you to use the Shopify payment gateway and deduct 2% from every sale that is through your store. In the long run, the 2% deduction accumulates to be a huge sum, thus one must think about each and every tangent before hiring a third-party hosting service.
Hosting solutions by third-party platforms need no additional efforts – create your store and start working on it right away but this. These are also SSL certified which is again the best part of using third-party hosting services.
Hosting Solutions for Custom Made E-commerce Sites
Custom-made sites are free from any limitations on branding, customization, scalability, etc. This is so far the best investment if a business wants to emerge as a status/brand in the domestic/international market. Self-hosting plans for custom-made sites usually range in-between $75 to $10,000 per year – depending on the scale of your e-commerce website.
While availing of a hosting plan make sure you have done the groundwork on whether or not the hosting is SSL certified. Usually, the cheaper hosting services do not include SSL certificates so you will have to get them. The high-end SSL hosting certificate will cost you an additional $75 per year.
Apart from hosting, the un-claimed domain name costs in-between $7 to $15 per year. Domain names are also purchased from the brokers for thousands of dollars if the name is already taken.
Start Your E-Commerce Business with Vervelogic
Being a layman to technology, it is understood that you lack directions with your own ecommerce site. Being an IT Consulting agency, the very first thing Vervelogic does is understand your business and give you directions. After which strategizing, designing, development, marketing, and maintenance become easy and fun.
Vervelogic is a comprehensive ground where you get every service from e-commerce web strategizing to designing, prototyping, development, functionality integration, testing, debugging, marketing, and management – everything is taken care of by certified and dedicated experts.
Strategizing E-Commerce Web Development
E-Commerce development strategies are made by experts at Vervelogic after understanding your business needs and goals. We make sure that both parties are on the same page in terms of business requirements. Your goals and our ideas/expertise amalgamate to create a competitive wireframe/blueprint of your dream e-commerce project.
E-Commerce Web Development
In a nutshell, we include designing, prototyping, web development, testing, and debugging to give you tailor-made solutions for your business needs. Our team of dedicated experts holds years of experience in building highly customized business sites and CMS using platforms like Magento and WordPress. Vervelogic ensures customized and on-time delivery of projects.
Functionality and Order Fulfillment
Vervelogic helps you with a dedicated ERP system to synchronize order fulfillment with the functionality of the site. This is where you bridge the gap between the actual inventory management and e-commerce mechanism.
Digital Marketing
Marketing is what you need to viral your name among the target audience. Vervelogic serves you with just the right digital marketing strategies that will help come up as an expert in your segment. More than getting new leads, digital marketing is all about building trust over time.
E-Commerce Portal Maintainance
Maintaining a site for updates, bugs, and glitches, Vervelogic is with you till the maintenance phase of your e-commerce business.
In The End
Hiring a single-window solution for your entire e-commerce needs is certainly a win-win deal, this considerably saves your time and resources. Vervelogic holds years of experience in giving custom ecommerce solutions to national-international brands. We are now here to get to the roots of your business needs. Talk to us for dynamic and highly responsive multi-OS e-commerce web development.

(Visited 343 times, 1 visits today)