Salesforce Journey To Being A Billion Dollar Business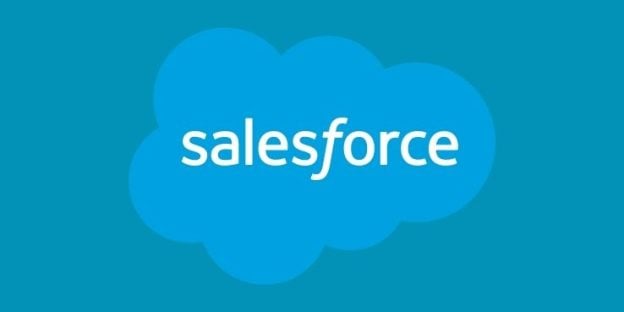 In this digital era, technology has solutions to all your problem. Cant believe me? Let's get face to face with salesforce.
Salesforce is a cloud-based solution that lets companies leverage the development and management resources to streamline their processes. In today's world, no business can deny the importance of customer data, management, and communication. Nor can they deny managing them. A custom Salesforce development helps companies with the cloud utilities they are looking for.
With cloud-computing services, salesforce introduced a scalable solution for data storage against storing data on the company's own server. Plus, salesforce delivers a lot of app customization solutions through which businesses can enhance user experience and become one of the successful endeavors of the time.
Today a number of companies ranging from startups to Fortune 500 are using salesforce. And the reason for its immense hit is cloud computing.
Cloud Computing
If you hang out a lot in the IT segment, you must be aware of the term cloud computing. If not, then let me tell you. Cloud computing is a gold coin in the field of technology.
Cloud computing is the process of delivering on-demand services through the internet alone with pay as you go model. The technology weives off the need for a dedicated server to store, manage, enter or share data. With cloud-computing software, it is possible to access resources like cloud storage, databases, or computing tools. All merely with the availability of a laptop, internet, and right credentials.
What Is Salesforce?
Salesforce is a cloud software company based in America. The company is headquartered in San Fransisco, California. Initially started as a cloud-based customer relationship management, the company has come a long way in serving its clients with top-notch enterprise applications, management, analytical, automation, and custom app development solutions. This billion-dollar company is all set to introduce the world to futuristic innovations that will streamline a lot of processes.
Today, a dedicated salesforce development company helps a business of any scale with a custom-designed comprehensive platform that caters to all their needs. Without on-premise software, server, or any other special programming.
Origin Of Salesforce
Every success story begins with an apartment, so did salesforce.
Started as an idea and a pilot execution. Benioff's startup salesforce was supported by an idea that software should be delivered 24/7 with nary a restriction. Salesforce was the first-ever company to carry forward this idea. Well, the company has gone a long way in turning visions into reality.
At the time when giants like Oracle and SAP were selling full-fledged software to businesses that needed installation and updates occasionally. Salesforce entered with a new approach that nullified their point by giving cloud services that diminish the need for software development. For now, Oracle and SAP are welcoming the cloud to pace with the revolution that salesforce initiated.
Started in 1999 in California USA.
With salesforce came the cloud-computing revolution
Salesforce staked a claim by building one of the first cloud products, a CRM tool that thoroughly supported the company's vision.
From here, there was no going back, salesforce pro-actively built other products seeking out ways to nurture the growing business ecosystem. Ideally to spread its authority and drive significant sales to Salesforce.
But how was salesforce initially capable to change the market for on-premise software providers? How did it continue to grow back then? And, how the company continues to innovate while maintaining the vision and the constant of their brand identity?
Let's highlight some crucial years of the company: 
1999-2004 – Introducing An Easier Way To Use A Software

Innovation is an issue plus an idea to solve the issue.
Salesforce brought into the limelight the idea to bring all software to the cloud. Back in 1999, the idea of cloud computing was abstract, so it was wise to start with one product.
1999

• Salesforce founder Marc Benioff left his job as a Vice President in Oracle to support his dreams.

•After leaving, he hired 3 consultants from a startup he himself invested in and started working on "the better software".

•Paying heed to the popularity, he started building a CRM platform.

•Since the beginning the entire team with clear with their approach and a greater vision i.e. impeccable cloud services.

2002

• Launched a full-proof marketing strategy around their CRM.

•The game started with anti-software marketing messages.

•The message was loud and clear on their website, branding and other marketing strategies.

2003

• They made some controversial moves to develop a community.

•They released an invitation for a celebration of 1,00,000 salesforce users with the picture of Dalai Lama on the card.

•The company was heavily criticized.

•And Benioff asked for an apology.

2004

• Salesforce announced its first IPO.

•IPO was a success. The success of the IPO showed how much people loved and believed in Salesforce products.

•The company ignites and grows by keeping its production, management, marketing and sales strategies strictly aligned.
2005 – 2014 – Upscaling As A PaaS

2005

• Salesforce started AppExchange.

•AppExchange is a third-party platform where developers can make their own apps and sell them to the salesforce community.

•The platform gave salesforce developers direct access to a quality audience.

•This was a step ahead in nurturing the growing business ecosystem.

2006

• Salesforce releases Apex.

•Apex is an on-demand programing language to write and run the code on Salesforce multi-user, shared architecture. .

2008

• Salesforce releases the first-ever official platform as a service – Force.com.

•Force.com allows third parties to deploy apps on salesforce architecture.

•Paving the way for a new revenue source as Salesforce charged third parties for logins on the platform.

2011

• Salesforce directed the acquired data company Jigsaw as Data.com.

•With data.com salesforce paved its way into software as a service industry as well.

2012

• Salesforce directed the acquired social customer service company Assisstly as Desk.com.

•This helped salesforce to turn desk.com into a special help desk service.

2013

• Salesforce re-purposed social media monitoring platform Radian 6 as social.com.

•The utility allows customers to integrate their social media data into their CRM data for acute management.

•Salesforce made a record with 2 million app downloads and installs on AppExchange.

•The achievement indicates that Salesforce was growing as a company and not only as a CRM provider.

2014

CRM was just a kickstart that Benioff and Salesforce needed. Living his vision of a world without software.
2015 – Present – Innovating On The Scope Of Its VIsion

In 2015, Salesforce repurposed relationship intelligence platform – RelateIQ as SalesforceIQ. Gave the community another venture SalesforceIQ – a comprehensive CRM platform for small businesses. As Salesforce turned into an enterprise solution, it encouraged other companies to join. Result? Capturing SMB market.
Salesforce acquires Quip. The productivity software company that lets users create documents and spreadsheets on the cloud. This extension allows Salesforce huge bandwidth competing directly standing beside Microsoft and Google Docs.
In 2016, Salesforce introduced Salesforce Einstien. This brings them to implement the AI technology and allow users of Force.com to build AI-powered apps. Einstein came in the same week when Oracle released its AI initiative for CRM. A few months later Microsoft announced AI-powered CRM named Dynamic 365.
Salesforce still pushes forward with risks, threats and experiments.
Where Salesforce Is Headed From Here? 
Today salesforce has its reach in PaaS and SaaS. The company is banking heavily on SaaS ecosystem in several ways. Currently, salesforce developers are helping companies worldwide to acquire an edge in various processes. Although Salesforce is a multipurpose cloud service provider (not limited to CRM alone), there is still a lot to achieve. The company knows very well how to pace with the trends and how to leverage the issues and bring solutions.
Today, salesforce is perfectly capable of:
Providing comprehensive services within cloud product suites.
Optimum use of AI to serve clients with next-gen utility.
Targeting overseas markets.
Wrapping Up 
Salesforce didn't stop since its release in 1999. The company has taken a constant ladder to success and is setting a benchmark for SaaS companies today. Moreover, salesforce with its comprehensive solutions is giving dedicated salesforce development companies a library of cloud utilities to serve from startups to large-scale industries with their in-house processes. The service ranges from user experience to cloud storage solutions, app customization, social media analytics, CRM services, etc.
There is no stoppage as the company is innovating new ideas and salesforce developers are embracing the current trends. Get to know more about this comprehensive solution from Vervelogic.
(Visited 112 times, 1 visits today)