Stats and Figures Justifying the Scope of IT Outsourcing Companies in India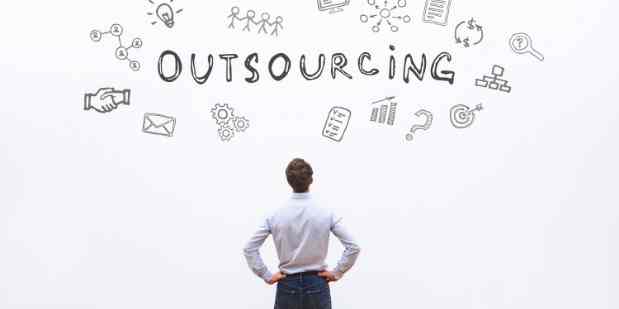 IT Outsourcing Companies own some handpicked resources that ensure the best software/web/app design, development, testing, and launch for your business. These are certified professionals with years of experience and thorough knowledge of their field. So, no compromise with quality and time.
Not limited to designing and development, these companies serve you with business value branding of your products and services by promoting your business website/app/software online (SEO, SMM, and SMO), in short generating organic leads for uplifting your business sales and popularity graphs.
Isn't it the entire process of your business's online branding? Yes, and these companies do their best to serve you with tailor-made solutions for all your IT-related requirements.
About IT Outsourcing Market – Stats and Figures
IT outsourcing is no more an alien term for us, in fact, more than 60% of the clients worldwide are seeking help from third-party service providers for getting the best IT solutions to their varied requirements. With the fact that more and more businesses are relying on third-party IT vendors, the sector is bombarding. Yes, the IT Outsourcing Market (popularly known as IT Service Sector) is now touching the skies of financial progress and sales.
Here are certain legitimate stats:   
1. As forecasted by Technavio, the IT Outsourcing market will be a $486.16 billion affair by the end of 2024. 
2. It is predicted that 22% of the entire retail sales and purchases will be done online by the end of 2021. (source: Daxx). 
3. Even farsighted, Nasdaq says that by the end of 2024, 95% of retail sales and purchases will commence through online modes. This will call for more outsourcing IT deals.  
4. In 2021, several budding firms are coming up with their requirements to own an app/web/software. They are hiring IT Outsourcing companies due to their cost-efficiency, perfection, and outsourcing policies.
5. Cloud Integration – the utility is touching incredible heights. Cloud service is expected to touch $81 billion by the end of 2022. As the scope of its utilization is high, companies will heavily invest in acquiring one for their apps/software/websites. The Ideal app development company will be their ultimate stoppage.
Also Read: A Comprehensive Guide to Hire the Best IT Outsourcing Company from Indian Market
India – A Billion Dollar IT Outsourcing Ecosystem
The IT sector in India is estimated to spend around 80 Billion dollars on its resources to fulfill the skyrocketing demands of its clients by the end of 2021 (says, Statista). The demand for the best IT solutions and the country's capability to accomplish those demands has made India a billion Dollar IT Outsourcing Ecosystem of the current times.
With these numbers, the Indian IT Outsourcing sector remains the leading export segment with more than half the export market share (source: Statista).
India is the hub for businesses/brands when it comes to IT Outsourcing due to its low-cost services, skill pool, infrastructure, and technology. In 2019, the country alone generated 18% of the total global IT spendings, followed by China, Ukraine, Poland, Brazil, and Taiwan.
Renowned Names who trusted IT Outsourcing Companies in India
Cisco – Pioneer of IT and networking, Cisco trusts India as its outsourcing agent. The company has already invested $150 million in the technology development enterprise in India and has come up with an infrastructure of its own in Bangalore accommodating over 1500 skillful employees under its shade.
Ford – This renowned automobile venture trusted the Indian outsourcing market with its IT and customer service segments. Convinced with the skill pool and pricing, Ford announced its first software development faculty in India with the objective to provide eCommerce solutions to its customers.
Google – Google the American IT giant itself believes in Indian talent when it comes to most of its IT-related solutions. As per the Economic Times, Google became open-fisted with its software services giving the most lucrative opportunities to IT squares in India. Since 2016, the Indian market has been the go-to place for Google with its IT outsourcing and customer support demands. Yes, affordability is the factor.
Apple – When the entire world is reaching out to India in search of IT talent, why would a smartphone giant – Apple stay behind? Apple made headlines by investing Rs. 2000 crore in Chennai to facilitate Salcomp – the company responsible for making chargers and other mobile components for Apple.
Alibaba – A venture started with an investment of $5 million is an example of how companies are climbing the ladder of success by outsourcing their IT deals to the Indian market. This Chinese venture came to India in search of remote developers who could make its brand a major hit and the same happened.
Also Read: Know When to approach an IT Outsourcing Company visualizing the best ROI of your investment?
Top 10 IT Outsourcing Hubs in the World 
(courtesy: classicinformatics)   
Looking at the forecasts and stats of the IT outsourcing market, it seems like the culture is not changing anytime soon. India prevails to be a center of attraction for companies searching for IT talent. Convinced by the country's significance as an IT hub worldwide, the Government Of India is also introducing relaxations and perks to companies investing in the Indian outsourcing market – just like the cherry on the top of a cake.
Find the best IT Outsourcing Company in India – Here is what you should consider?
Best – means the resource is reliable and capable enough to serve all your IT-related requirements. This is where you need research to do. India no doubt is an IT outsourcing hub (as stated by stats and graphs) but this doesn't allow you to have blind faith in an IT outsourcing company just because of its Indian origin. This is where you need to do research.
Finding the best resource requires research so that you just land on the right deal for your investment. Consider this: 
1. Time Efficiency –
The potent IT outsourcing and software development company in India ensures to give the best in the negotiable time limit. A company that delays the delivery of its services is no one's priority.
2. Cost Efficiency –
The cost that is charged by the IT service provider should do complete justice to your investment. How to assure that? Talk to the best IT outsourcing companies in India to be able to convey your requirements and see how confident they are with their solutions.
3. Talent and Technology Efficiency –
The customer holds the power to ask anything related to his project. The term for this communication is Transparency. A potential resource will render honest and realistic answers to your queries and hence keep you confident of their services till the End. Ask them about the technologies they involve while working on your project.
4. Agility –
How quickly your vendor understands your needs and how spontaneous are they with their solutions? This is the very first step towards the best outsourcing company. Good customer support of a company will never leave you puzzled with your requirements and ideas. In fact, they will come up with every solution to your queries.  
5. Time to Market –
Brands and businesses are often in a hurry to execute their apps/websites in the market. Reach out to a firm that says got your point and has a master plan to complete your project on time (no delays).
6. Security and Privacy Policies –
This is the inevitable part of any IT deal. Before you get associated with an IT outsourcing firm (offshore/onshore/nearshore) make sure you are satisfied with their security and privacy policies. Go for Non-Disclosure Agreements.
Conclusion
It is highly recommended to go to a capable IT Outsourcing company rather than relying on remote freelancers. Initial cost-cutting on resources might lead you to a discrepancy or inconvenience in the future.
An IT project involves designing, innovation, development, testing, debugging, publishing, maintenance, and marketing. To complete this tree there is a full-fledged workforce including project managers, technical department, SEO, SMO and SMM teams, etc. If you are investing to play well in the market it's highly recommended for you to reach out to a professional resource in India.
(Visited 76 times, 1 visits today)