Know When to approach an IT Outsourcing Company visualizing the best ROI of your investment?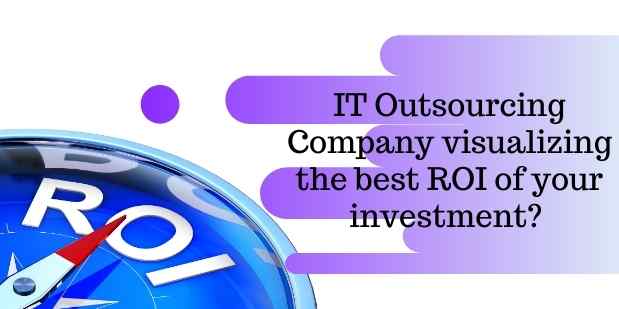 IT Outsourcing has become the life-saver for companies dealing with the post-pandemic market. As we all know, in 2020, the pandemic brought the entire world to a halt. But 2021 brings in the ray of hope for the international market and companies are now back in the run for uplifting their sales and goodwill. Not only established firms but start-ups have also come to the race.
Paying heed to social distancing and technological advancement (crucial of the post-pandemic era), businesses are now using technology and online modes to sell their services and products to their target audience for which they are acquiring a full-fledged working software/app or website and this is absolutely a smart move in 2021 market.
Justifying my opening lines, IT Outsourcing companies step in here to make the lives easier for businesses who are planning to elevate their sales through online mediums and full-fledged working models. The correct investment of money and the best marketing strategy to apply in 2021 for sales.
Fact: Google Play Store alone holds approx 5 million applications to facilitate the customers with their varied needs. Due to the percentage of android users, more than 85% of the world-wide app market is occupied by Android alone. Appstore owns the second place.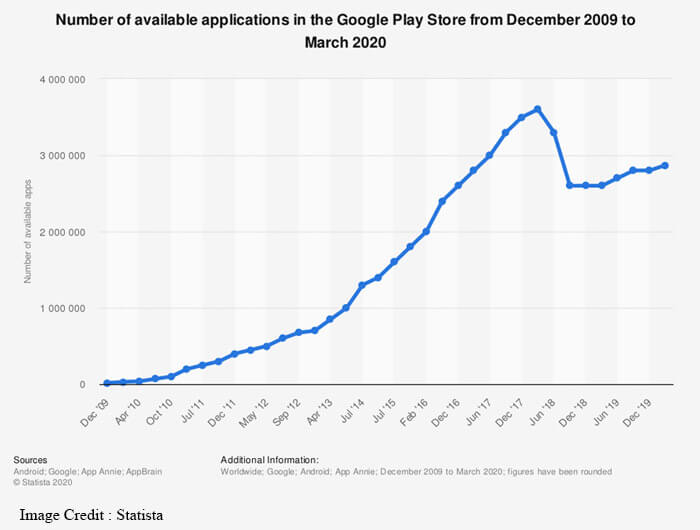 What is IT Outsourcing?
The name clearly depicts the purpose of IT Outsourcing, IT stands for Info Technology, and Outsourcing means handing over your tasks to potent and skillful hands. So, IT Outsourcing is the process of handing in your Info. tech requirements to skillful and potent third-party vendors who in turn ensure you the best for your investment.
In the post-pandemic era, the demand for the best IT Outsourcing and software development companies has increased significantly as this is the easiest and cost-effective deal for any business. No capital investment, no hidden costs, no talent hunts, nothing. A business can use its in-house resources on other segments of progress.
Fact: India is the center of attraction for IT Outsourcing as the country has an affordable yet skillful resource accomplishment of its tasks. IT outsourcing companies in India are estimated to spend 80 billion US dollars on their resources by the end of 2021. (says: Statista)
Working Model of an Offshore IT Outsourcing Company
Wondering Why Offshore? Well, offshore IT outsourcing is one of the most sought-after and convenient ways of outsourcing tasks for companies residing in the USA, UK, or other expensive nations. Though a business can also hire onshore and nearshore outsourcing agencies for similar benefits (as per the cost and convenience).
Resource
1. Team Model – No loads of hiring a full-time team when you can outsource your tasks to one. Team Model lets you outsource your tasks to skilled teams and monitor the progress from time to time. These teams are at your service on a contract basis. Short-term or long-term – it's your call. 
2. Project-Based Model – What you want from the IT service provider? The entire process depends on the above question. Clients outsource their tasks and expect the final result within the pre-discussed time frame. The contract ends once the final product is delivered to the client.
Pricing
3. Team-Based Contracts – Hire the IT resource on a pricing basis. It goes well with the big business firms who want to hire the resources on an hourly/monthly/yearly basis and pay them accordingly. The major perk of the pricing model is you can add your ideas and requirements to the ongoing project. Disclaimer: the cost fluctuates accordingly.
The above model is also known as the time and material pricing method when the cost is calculated based on the working hour of each resource dedicated to your project.    
4. Fixed – Price Contracts – Businesses pay upon completion of the project. This is mostly in the case of software/app/web development when a client is prepared with the silhouette of his requirements, explains the requirements to the software and app development company, and pays upon receiving the final product. The contract might end upon publishing/launching the website/software/app.
Team-Based Model v/s Project-Based Model
| | |
| --- | --- |
| Team-Based Model  | Project-Based Model  |
| Outsourcing individual tasks to a team holding potential.   | Outsource a complete process and close the deal with the final product in hand.    |
| Pricing is done for the human resource  | Pricing is done for the final product.  |
| Pricing is done on an hourly/monthly basis.  | Pricing is done upon completion of the project. Finances should be sorted prior to acquiring the product.  |
| Short-term and Long-term contracts.  | Mostly long-term contracts.  |
| Make changes in the ongoing process.  | You can request changes once the project is delivered to you.  |
| The client knows the entire process of development.  | The client is a layman to the process due to which he outsources the entire task to the service provider.   |
| Project Planning remains with the client.   | Project planning remains with the service provider.  |

Facts: India is one of the leading countries for IT offshore outsourcing business. The major reasons being financial attractiveness, skills availability, business environment, and digital resonance (source: Statista)
When to Approach an IT Outsourcing Company?
Stuck with how to create a digital presence for your business? How to manage your accounts and payrolls? How to publish your business portal online? Or how to effectively advertise your products online (SMM) to gain organic leads? This is where the best IT Outsourcing companies come to your rescue.
Here are the tasks an IT Outsourcing company can do for you:
Software Development 
Software development companies offer you the best solution for your requirements for highly responsive and dynamic software.
IT Outsourcing agencies facilitate the clients with :
| | |
| --- | --- |
| Business Intelligence Software | |
| | |
| | |
Mobile Application Development –
Ours is the mobile culture and businesses are taking advantage of this culture to promote their products and services to a much larger scale. There are two types of mobile OS (Android and iOS). 
Why stay behind if a mobile app development company can give you:
Website Development –
Whether it's entertainment, educational, or healthcare, a highly responsive website with the best user interface, high-performance and speed can give heights to your business.
Here is what you can expect from the best Website Development Company:
| | |
| --- | --- |
| Custom Web App Development | Mobile Optimized Web Development |
| | |
| | |
E-Commerce Portal – 
A single marketplace for all FMCG goods and services. An E-Commerce portal facilitates everything under one roof and thus is high in demand. For Instance: Amazon.
An E-Commerce Development Company gives you
| | |
| --- | --- |
| | A Mobile Optimized Web-app |
| A mobile application for Android and iOS  | |
Game Designing –
An IT outsourcing company is well-versed with AR/VR components and their placement in a gaming application. Augmented Reality and Visual Reality are two AI components that are placed in a gaming app/website to give users a realistic experience that makes them a part of the game itself.  
Logo Designing –
The very first identity of a business is its logo. In fact, there are many such businesses that are remembered by their logo rather than their actual name. An IT outsourcing company gives you the best logo designs customized only for your business.     
Product Packaging
Most businesses are concerned about their product packaging designs as well. The packaging of their products needs to highlight their motto, taglines, their logo and not to forget the name of their brand. Well, an IT outsourcing company does the tasks for you.   
Search Engine Optimization (SEO) – 
You have your website/app or software but those could not reach your target audience if you haven't done proper SEO for your online business portal. SEO is the process of building a link and placing your website on search engines. Not only that it is about ranking your website as well.   
Social Media Optimization (SMO)
Advertising your brand over various social platforms by posting images, video content, captions, building profiles, running advertisements, and doing optimization to rank your services on social media as well. The perfect route to ROI. Isn't it? An IT outsourcing company can serve you with the same.   
Pay Per Click (PPC) – 
IT outsourcing companies offer Pay Per Click services for the best Return on your Investment. The outsourcing companies run PPC on various keywords through Adwords. The best outsourcing agency is capable of generating organic leads for your business.
What to expect from the Best Outsourcing and Development Companies?
How to distinguish the best… Here is the checklist to look for: 
1. Time Management
2. Cost-effectiveness
3. Customer Services
4. Quality
5. Progress Speed
6. Outsourcing Policies
7. Time to Market
8. Technological upfront
As stated in the facts above, India is the hot-spot for the top IT outsourcing companies in the world, and therefore your talent hunt will definitely reach a destination if your route is India.  
For a detailed overview of the aforesaid checklist and the guide to the Indian outsourcing market, click on "A Comprehensive Guide to Hire the Best IT Outsourcing Company from Indian Market".
(Visited 79 times, 1 visits today)