How Much Does It Cost to Build a WordPress Website in 2022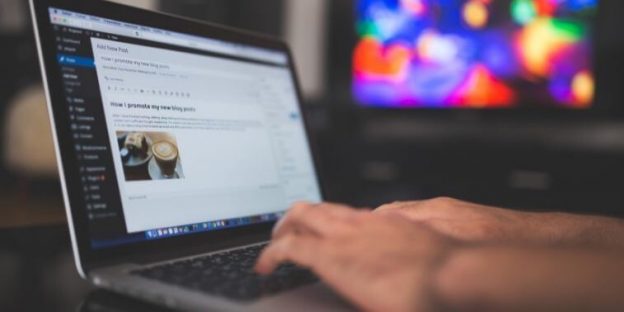 Are you working as a freelancer or maybe thinking of providing WordPress services as a company? You might know that the money you ask for will make a lot of difference. Apart from the services you are delivering, the cost of website development will also be considered. The charges for your WordPress website can decide whether you will get the project or not.
Source: Giphy
Being a WordPress Website Development Company or even as a freelancer, if you have a fixed set of plans, people would be able to trust you more. You can have different plans for different types of services you are offering but similar pricing is always appreciated.
This article helps you understand how much you should charge for a WordPress website. But do you wish to read a blog from the perspective of an eCommerce client? You can read our blog, 'How Much Does An E-Commerce Website Cost?'
WordPress Website Development Cost: What To Avoid
Source Giphy
Many people from around the world hire website developers in India and China. One of the main reasons is to receive quality services at affordable rates. And Therefore, you might be considering beating your competition by delivering WordPress Website services at extremely low prices.
But might not be the right way to get projects. While you may still wish to produce quality websites, will you be able to maintain them at a low cost? To know more about the mistakes you can make, do read our blog, E-commerce Website UI/UX Design Mistakes to Avoid.
A cheap website may in turn cost your customers more and you will end up losing their trust and faith in the long term.
Let the website you are creating be SEO friendly, something that looks professional and makes it scalable.
Creating new WordPress Websites at low cost may attract an audience at once but compromising with the quality will leave you with nothing but negative reviews.
You need to set a price that lies in the budget of the clients, that is competitive and helps you maintain the quality as well. And remember, there will always be someone that can offer a lower price than you.
The Price Of WordPress Website Development: Things To Consider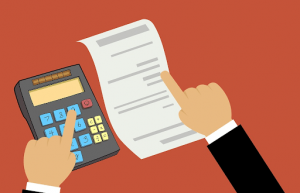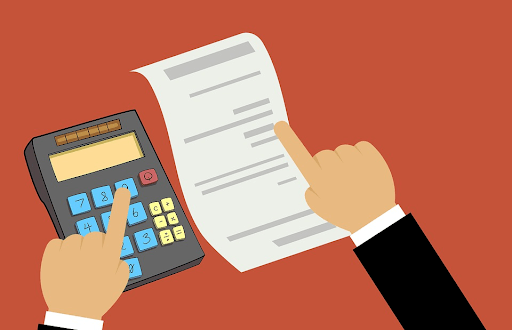 There are many factors that you must consider before deciding the cost of WordPress Website development. How much to charge for a WordPress website can depend on factors like:
1. Your Offered Website Development Services
The WordPress Website services you are offered will have a great impact on the price you ask your clients. The website you are building can be a Blog, Business Website, eCommerce Website, Portfolio Website, Online Community, Knowledge Website or something like that.
Whatever you are building with WordPress, you will need a different set of features for that.
It also depends on the service you are offering. It can be Website development, plugin development, WordPress mobile website, theme development or something like that. You cannot charge similarly for all of these services too. Website updates will definitely cost different than backup services.
Is your client asking to convert from PSD to WordPress and you do not know why? We have got you covered with our blog, 'Why should you Convert Your Site from PSD to WordPress?'
2. Type of WordPress Website
As discussed above there are different types of WordPress Websites. The types of WordPress Websites for example a Blog, Business Website or eCommerce Website will attract different prices.
For starters, the client can have a website idea among the ones that are listed in our blog, 112 Best Website Ideas to Start a New Business in 2021.
You can also consider the value that the website will deliver to your client. Is it a startup? The client most probably would be looking for a low-cost basic website. If it is a large organization, the return on their website will be much higher. Also, they will have more features to integrate.
3. Client's Budget
Considering the client's budget may not look like a good idea at first but it will help you gain projects. This is one of the best ways to offer more to your clients.
Having customized plans that suit the budget of your clients will add value to your deal. Clients always look for a custom WordPress Development plan.
You can ask the budget of your client directly as they will definitely have a basic budget in their mind. This way you will be able to negotiate with your client and deliver quality WordPress Development Services.
4. The Competition
The more competition you have, the lower the price you will have to offer. It is one of the most important yet confusing. This does not mean you have to strive at achieving the lowest ever price.
Make sure you promise to deliver quality and with that, you can analyze the competition you have. Analyze what kind of services your competitors are delivering to the client base you have.
Knowing the price your competitors are charging will help you in keeping a healthy competition. You can also determine your prices upon doing a little research.
5. Your Experience and Skills
The amount of experience you have and the skills you own will also determine the charge for a WordPress website. In the initial days, you will have to start at a lower price. But as you grow, as you start delivering some amazing projects your prices will increase as well.
You will start building your portfolio, you will know which are the most probable roadblock you can hit. The time you will take to develop the website will also reduce since you will have gained experience.
As you have experience in developing WordPress sites, you can also create a niche for yourself. The types of websites you have created the best and something that you love you create.
Having expertise in a specific kind of WordPress Website can help you attract the right clients for you. Here are 101 Web Design Statistics, Facts 2021 You Must Know. These stats can help you design better and create a niche for you.
How To Calculate The Cost Of WordPress Development?
Source: Freshwork
Calculating the cost of WordPress Website Development, as we discussed, will depend on various factors like your skillset, type of project, and more. Some of the ways to calculate the cost of WordPress development are written below.
Cost Of Custom WordPress Development From Scratch
WordPress, as we all know it, is a platform to build websites, you cannot avail hosting services from here. There are multiple things to consider, that includes:
1. What will be the required bandwidth of the website?
2. Domain name cost
3. SSL certificate requirements
4. Traffic quantity
5. Processing speed
Apart from this, you might also have to consider theme development costs, plugin costs, custom integrations and other miscellaneous items such as content.
Considering all these factors, a WordPress website development will cost from around USD 6000 to USD 15000.
These costs can vary depending on the skills you have, your portfolio, knowledge of programming languages like HTML, JavaScript, CSS, PHP, and MySQL. The work on custom WordPress development can start from around USD 1000.
Cost Calculation Formula
Calculating the prices can be easy using the formula. You can use the very basic formula to calculate the cost of website development. The formula is:
This formula works in almost all cases. But unless you are able to decide your hourly rate, this formula would be difficult to apply.
Determining your hourly rate can be a little difficult for some WordPress Developers. You will have to think about the value you are delivering to your clients to form an exact hourly rate.
If you have just started with little or no experience, you can charge at about $10 – $20 per hour. And as you gain experience you can move forward to having a rate of $50 and above.
Your Hourly rate will also depend on other factors like if you were a freelancer or a WordPress Website Development Company. You can also use the internet to help you determine the hourly rate of Website development.
You can also read our blog 'Most Popular Web Development Frameworks for 2021' to gain a better insight on website development.
How Much to Charge For A WordPress Website: Conclusion
Source: Giphy
What you will charge for a WordPress Website totally depends on you. There are many things that you will have to consider before informing the cost to your clients. This includes the types of services your client wants, their budget, competition and your experience.
Specify all the areas that your client needs your help with. Knowing the scope of work is crucial for calculating the cost of WordPress website development. As you build your portfolio, do not hesitate to hike up your prices.
What do you think matters while determining the WordPress development Cost?
Do you know how to make your WordPress Website SEO-friendly? Read our blog for further information, How to Use WordPress Categories for Good SEO?
Get Your WordPress Website development Done
VerveLogic is a WordPress Website Development Company that can help you own a WordPress website of your own. We deliver services like WordPress Migration, Custom Plug-in Development, WordPress Web Development, WordPress Responsive Web Development, WordPress Theme Development, WordPress Template Design, and more. Feel free to contact us now and request a free quote.
Do read our blog, Mobile App vs Mobile Website: A UX Comparison next. This is a comprehensive blog to help you learn more about mobile app development and mobile website development.
(Visited 421 times, 1 visits today)