Is WordPress Safe To Start Your Online E-Commerce Store?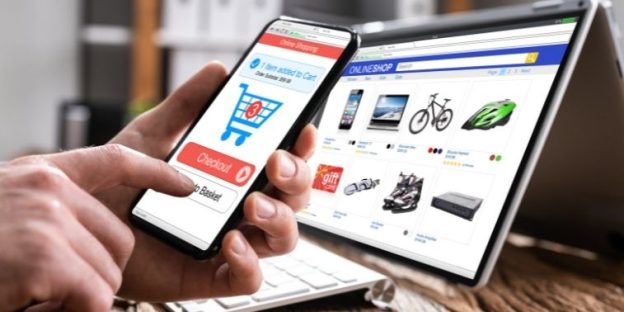 Initially made for only blogging sites, WordPress has increased its circumference to mobile applications, business websites, and e-commerce portals. But is this CMS entirely safe for e-commerce transactions? So far, in our tenure as the professional WordPress development company in India, we have come across this question a lot. It is not that we are the mind readers, but whosoever wants to start an e-commerce portal with WordPress is certain to bring this query.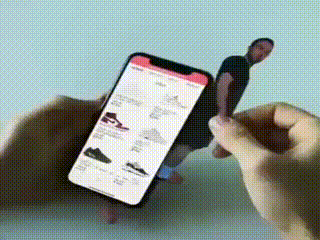 Wanna know the 15 Most Popular WordPress Blogging Sites
Without much adieu, here are the answers to all your queries related to WordPress authenticity with online transactions.
An Open Source Content Management System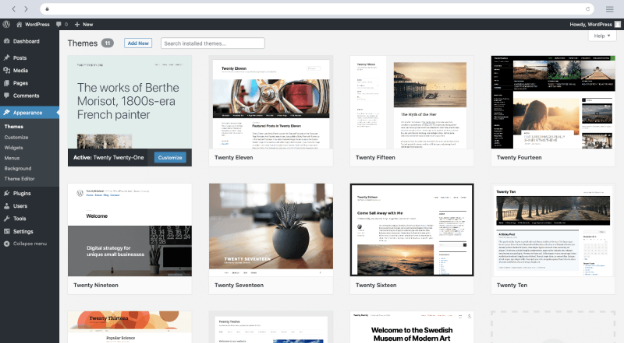 WordPress is an open-source content management system and as far as it works in your favor in terms of efficiency and cost-effectiveness, this might pose some risk for your e-commerce portal. How? Owing to the popularity of WordPress, the platform might be an attraction for hackers giving them the golden opportunity to gatecrash your e-commerce portal.
Then how are millions of popular e-commerce portals still running on WordPress?
The answer to this is professionally developed e-commerce portals with security plugins, that can easily combat any threat and even promote smooth online transactions.
Why WordPress Is A Good Option For Your Online Store?
Being an open-source CMS it is supported by an active dev community. Constant updates in the security protocols and insights into making the platform errorless by the dev community, WordPress alone is secure enough to block cybercriminals from gatecrashing your website. So the fact that you have chosen WordPress to be your e-commerce development resource itself assures you of security, quality, and performance.
Besides that, a WordPress-based e-commerce portal can be equipped by a WordPress developer to involve some security add ons. Making the website an impossible bread to prey on for hackers. Wondering how much does a WordPress website costs?
With a huge catalog and customer's sensitive information (account number, name, etc.) you cannot go easy with the security of your e-commerce portal. No matter how efficient your services are, an insecure website never survives in the market.
Here are additional best practices you can imbibe in your WordPress website:
1. Security Plugins for E-Commerce
There is a wide array of firewalls and security plugins to make your e-commerce site secure from external threats. These security plugins and firewalls guard the website against malware, nullifying the chance for malicious bots to attack your online store.
2. Frequent Updates
The robust WordPress software along with well-vetted themes and plugins contribute significantly to enhancing the performance of your e-commerce portal, also resisting external threats. Aligning to my verdict, a recent study found that, 39% of hacked WordPress websites still use outdated versions of the software.
Updating to newer versions not only leases additional features but ensures to fix the bugs and vulnerabilities from older WordPress versions. WordPress's active community aims at achieving optimum security by identifying the issues and solving them through their new versions.
3. Complete Admin Control
If you go for custom website development through other self-hosted platforms like Magento you are less likely to be concerned about maintenance and security. However, creating the website will require more money and could be an incredibly long procedure. On the contrary, WordPress is more of a drag-and-drop development that does not require much coding. Fewer technicalities mean you do not have to depend on WordPress developers every time you need to make a change to your website. Even non-technical brains can handle small changes.
Know more from our blog on custom web development vs generic WordPress themes.
It is recommended to employ the services of expert WordPress developers when it comes to renovating the site or making a new one.
4. Security Patches
Security patches are the updates pushed by the WordPress dev community to newer versions. These lead to feature enhancement, functional improvements, bug fixes, etc. security patches lead to more concrete security of your e-commerce portal.
What Compromises The Safety Of Your WordPress-Based E-Commerce Website?
Wondering what triggers external threats and malware to enter your WordPress-based e-commerce website? As discussed above one of the reasons is being stuck to outdated versions of the software. Mostly the hacking of the WordPress sites is not because of the software's default, it is the faulty website that lures hackers to gatecrash the website.
Here are some reasons why your website is vulnerable to hacking: 
-> Weak WordPress site's admin password
-> Insecure hosting
-> Insecure domain registrar account
-> Faulty internet connection
-> Insecure theme or plugin
-> The site's running on outdated versions
-> The site's not updated for security patches.
-> Malware or keyloggers in the computer operating system.
How Can You Keep Your E-Commerce Site Secure?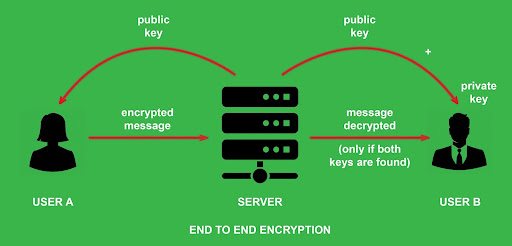 (image: geeksforgeeks)
So far we have learned the potential of WordPress software attributed to e-commerce development and potential threats that can trigger hacking. Now let us see what we can do on our part to keep our website immune from hacking and other external security threats.
Here are 5 pro-tips to achieve ultimate safety for your e-commerce website:

1. Employ Professional's Services
Even though WordPress claims to be an easy platform for beginners, developing an e-commerce site is not child's play. If you are willing to sustain and grow in this saturated market, it is recommended to employ a professional service.
Tip: Reach out to an affluent e-commerce development company, and they will give you a clear roadmap to an e-commerce site using WordPress.
2. Secure Web Hosting 
Web hosting is where your entire website resides over the internet, with this you can realize the importance of getting secure web hosting for your site. Websites with poor hosting are more likely to get trapped by external threats.
Tip: Since it is an online e-commerce portal, you need e-commerce specific hosting for a reliable foundation. Enquire for web hosting from experts who have spent years in this arena.
3. Reliable E-Commerce Plugins
As WordPress is a CMS that caters to different types of professional websites, you cannot rely entirely on the software structure to create an online shopping and transaction portal. It thus becomes inevitable to pick secure and reliable e-commerce plugins that will help you customize your store, secure the checkouts, offer booking methods, and create product pages. In the case of WordPress, more than 44% of the e-commerce market trusts the "WooCommerce plugin" supported by WordPress.
Tip: WooCommerce is known for setting up a viable WordPress-based e-commerce store that promotes smart transactions and sells any type of commodity (physical, digital, times, or tickets).
Attention: However, nothing comes with 100% security. You are still bound to use additional security plugins to promote the ultimate security of your website. Know more about WooCommerce from Vervelogic
4. Secured Payment Gateway
The payment gateway is the exit point of your website. A customer landing on the page means you are going to convert a lead into sales. The statement itself depicts the importance of a secured and affluent payment gateway. Moreover, the payment page holds customers' sensitive data like credit/debit card details, contact information, shipping methods, name, address, etc. – security (at any cost) is important.
Tip: As WordPress employs third-party payment processors, you need to browse or discuss various payment gateways that provide top-rated security. Paypal and Stripe are two such examples.
5. Checkout Fenced With SSL
SSL or Secured Socket Layer certificate assures that any customer interaction with the portal is end-to-end encrypted and the data is between the clients and the store.
Tip: Being an online store owner, you are obliged to buy the SSL certificate as it does not come as a bonus with the software.
6. Prompt Customers To Create Strong Passwords
Have you ever witnessed Google warning about the weak password and prompted to create a much stronger one? Well, this is what you have to do for your e-commerce platform.
You have to prompt your site visitors to create stronger passwords including the alphabets, symbols, and numbers in them. This is the easiest way to ensure safe transactions via your e-commerce portal.
Tip: Just like Google, you need to install tools to notify the customer about their password strength.
7. Enable 2FA for customer logins
To ensure only authentic activities on your WordPress-based site, enable 2FA for customer logins. Two-factor authentication or 2FA seeks an additional verification step at the account setup. For instance, entering OTP sent via SMS or clicking on the link sent via email before entering the site or making the purchase.
Tip: WordPress holds 2FA plugins that you can use to authenticate your website and verify your customers. These incredible security plugins enable you to apply numerous authentication methods from QR codes to push notifications, OTP, link verification, etc.
8. Keep Backup of your e-commerce store
Backup prevents you from any misfortune in case something happens to your website. If your e-commerce store is backed up, and the information is saved to a secure location, you can easily get back the data you saved.
It will save more time if you automate the backup policy. However, it is advised to take a manual backup and keep the copy on a local computer to prevent any misfortune.
Tip: You can take e-commerce backups on a daily, weekly, or monthly basis – indeed it is a best practice to take frequent backups since your database gets an update right when the customer registers to the website.
Is WordPress Safe For E-Commerce Development?
With popular sites like Hey cookie and House of Whisky, WordPress is perfectly capable of keeping the foundation of a successful online business. Provided that you need an expert-level approach to create an online store. While a WordPress development company gives its verdict on creating the best WordPress-based e-commerce site, you can easily employ the services if you find yourself nowhere with the resources.
Developing an e-commerce portal is a long series of only wise decisions, you cannot afford to go wrong with the development. Before you take any life-changing step, make sure to be clear with the base of it. Vervelogic is here for you – either post your queries in the comment section below or directly talk to us via Whatsapp, SMS, phone.
(Visited 193 times, 1 visits today)