Top 10 Best Linux Antivirus Software – The Tried and Tested List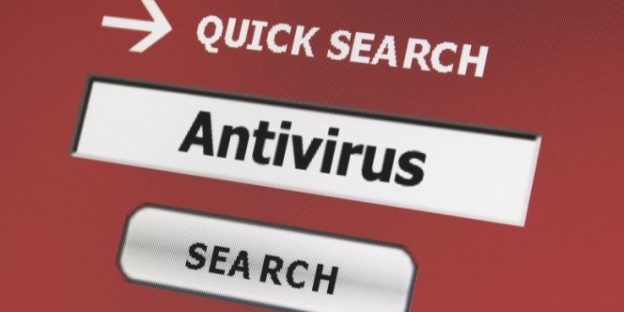 Linux is the most popular and efficient open-source Operating System that gives life to a range of smart devices from desktops to supercomputers, smart gadgets, cars, television, etc. In fact, Android is powered by the Linux operating system. Though it is made to be the most secure and efficient OS in the league (having Windows, Mac OC, iOS, etc), it doesn't guarantee complete protection against external threats like viruses, trojans, or malware. So what is the solution?
The article is of utmost importance for those who are using the Linux operating system as this will help you secure your system from all sorts of external cyber threats. In an effort to decrease issues like viruses, malware, and trojans, there are Linux Antiviruses that help detect and remove the threats before they get into the roots of the OS and start their mission. This article lists only the best Linux Antiviruses that help you save your system.
Top 10 Linux Antiviruses 
Though there are a lot of options when it comes to Linux Antiviruses, recently the AV test lab – an IT security and antivirus researcher has come up with its tried and tested list of 10 best Linux Antiviruses. And this list is worth your attention.
Best Linux Antivirus Software
1. Sophos 

Powered by complete threat analyzers, AI and ML – Sophos is the best antivirus for Linux. The antivirus is free of cost. The antivirus not only does the on-demand scanning but gives a real-time scanning feature for action on the go. Sophos is known as a complete package protecting against Linux-based malware, trojans and worms. The antivirus detects all the potential threats and removes them from the repository.
Sophos Highlight
Removes all the potential Linux threats
Easy and Quick installation.
Lightweight
Automatic prioritized alerts
Detects and removes worms, trojans, malware and viruses.
Cross-platform support
AI-based threat detection
Web protection
Removes and blocks non-Linux threats.
Free of cost to use
2. Comodo 

Comodo – the antivirus software for Linux. It is a feature-loaded antivirus that costs nothing to the user. The product by Comodo cybersecurity, the antivirus is made with the intention to give complete on-demand scanning and anti-spam support. Also, it effectively supports email scanning and has an additional antivirus protection system.
Comodo Highlights
Comes in 32-bit and 64-bit architecture.
Free of cost to use.
Easy installation
Real-time scanning and threat removal.
Supports server-side protections.
Cross-platform support
No spam or false alert.
3. ClamAV

One of the elite choices when it comes to Linux antivirus software. ClamAV is a most popular and free-to-use antivirus tool designed and developed by Cisco Systems. Just like others in the list so far, it is an open-source that effectively detects and removes trojans, malware, and viruses. Adding on, the antivirus supports mail gateway scanning.
ClamAV Highlights
Usage is free of cost.

Gives better control to advanced users with the help of its command-line interface.
Scans files individually.
The best malware detecting tool so far.
Supports real-time scanning
Mail gateway scanning
POSIX compliant.
4. F-PROT 

Suitable for enterprise and home level Linux security equally, F-PROT is a complete package you could avail as a Linux antivirus software. This antivirus protects the user's OS against 21 million external threats to the system (including threat variants). Also, it is portable and performs schedule scanning using cron technology. It is the best software to detect and remove all types of threats from Linux OS.
F-PROT Highlights
Portable software
Works on over 21 million threats
Comes in 32 and 64-bit architecture.
Free of cost to use.
Scan for the boot sector, malware, virus, macro and trojan
Robust scanning features for internal drives and drivers.
Flexible with multiple software architectures.
5. Chkrootkit 

As the name suggests, Chkrootkit gets to the roots of the Linux systems to check and prevent the OS from kinds of external viruses. Therefore is one of the preferred choices when it comes to securing Linux systems. The antivirus is portable and lightweight. chkrootkit performs easily from the command line as and when needed.
Chkrootkit Highlights
Easy to use and install.
Runs from the terminal
Easiest rootkit detection.
Store easily into CD and USB
Holds the spectrum of features and functionality.
Solves multiple errors simultaneously at a time.
6. Rootkit Hunter 

One more to the list of best Linux antivirus software, Rootkit Hunter is an easy and super quick antivirus for Linux that uses backdoor and local exploits to fetch and remove all the viruses including trojans and malware. It works on the command line. It offers support from SHA-1 to compare and detect harmful elements.
Rootkit Hunter Highlights
Supports SHA-1 comparison
Works on the command line
Portable and lightweight
Easy and super quick to use.
Works as per the latest cybersecurity protocol.
Rootkit detection
Antivirus software available for different distros.
7. ClamTK 

ClamTK is the lightweight GUI Linux software for ClamAV command line antivirus. As it works with the system GUI, execution becomes far more convenient for the user. This particular software is highly efficient, easy to use and facilitates on-demand scanning for malware, trojans and viruses. The product is developed with Pearl and Gtk libraries.
ClamTK Highlights
Open-source and lightweight
Free of cost to use.
For home usage.
Supports on-demand scanning and other strong functions.
Portable
Free GUI interface for command-line antivirus software ClamAV.
8. BitDefender 

This is your next big bet for Ubuntu. It has so far impressed a lot of users with its GUI and command-line interface. Bitdefender is one of the best Linux antivirus software of 2021 available for a free trial version and a paid subscription.
BitDefender Highlights
You can trust the software with archives.
Works on Linux GUI and command-line interfaces.
Directs infected files to a protected directory.
Desktop integration support.
9. ESET NOD32 Antivirus 

Top-rated in the AV test, ESET NOD32 Antivirus for Linux is so far one of the best Linux Antivirus software due to its efficiency and comprehensive functionality list. Every good thing comes with the cost and ESET is the perfect example of the same, the Linux antivirus software comes with the free trial version and a paid subscription.
ESET Highlights
A trustworthy software for virus, trojan and malware detection and removal.
The best antivirus and antispyware.
Home and office usage.
Network security.
Detects viruses, trojans and malware from non-Linux OS.
Automatic updates.
10. Avast Core Security   

Last but not least, Avast Core security has passed the parameters for the best Linux Antiviruses as per the AV test. It works with Linux as well as Ubuntu distros 32-bit and 64-bit software architecture. Avast core is preferred for core security, network security and server security all in one place. This Linux antivirus solution holds a free trial version which is still better than its free-of-cost counterparts.
Avast Core Security Highlights
Complete software scanning and protection from external threats.
Anti-spyware.
Supports on-demand and planned scanning options.
Core and network security
Best applied for home and industrial usage.
Automatic and frequent updates from new threats.
Conclusion 
There is a range of Linux Antivirus software, but the article states only the best. All the 10 names under the best Linux Antivirus Software are tested by the best cybersecurity and research agency and handpicked for you to check out your best option. Tried and tested against viruses, trojans and malware, the blog holds both free and paid versions of antivirus software. All these software are feature-packed and ensure complete security of your Linux and some non-Linux OS.
Also Read:
20 Best Linux Mail Server Software And Solutions For Usage in 2022 and Beyond
15 Best Linux Emulators for Windows System
(Visited 522 times, 1 visits today)