Top 24 Restaurant Marketing Ideas that You'll Love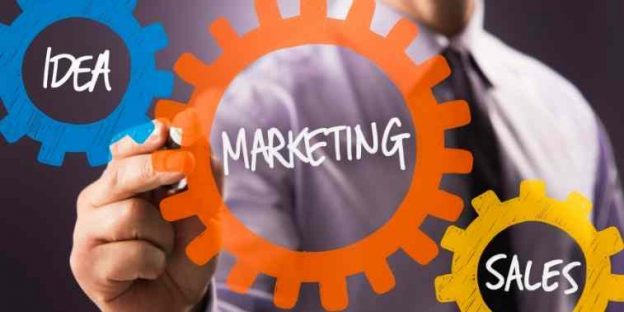 Marketing is an integral part of every business as it helps in many ways. No matter whatever your business is, all you need is the best strategies that suit your business needs and are delivering needs. Many times it may happen that your applied techniques are not delivering results; it doesn't mean that marketing is a waste of time. Maybe any other technique will give the results and fit your business idea.
If we define then marketing as the action of promoting your services or products using market research and advertising to get the best results. Today, we thought of coming up with the top 24 marketing ideas that you will love to use for better business opportunities, especially for your restaurant. Having said enough, let us have a look at these marketing strategies and how they can help your business.

1. Take Help from Local Food Bloggers
When it comes to promoting your restaurant business then you need more than yourself and your team. Take help from the audience, especially your food blogger friends. It is surely one of the top marketing ideas for 2021 which you must incorporate. They are basically online entrepreneurs which can easily promote your restaurant and your food on social media and other means.
Food bloggers specify everything about your restaurant like how you control everything at your place, how food is made on the internet which makes people know about your services and it may help you turn more and more people to your place. An important tip to know is that running a business is all about relationships and team building rather than working solo.
As per our first tactic, invite the food bloggers to share your cooking tips with their audience. You can also host an event and invite a few local bloggers as keynote speakers or ask to market your event so more and more people will show up. Most of these local food bloggers have a huge fan following on social media which can also boost your presence in the market.
Food is something that everyone wants. And with the advancement in technology, it is now easy to book food online. But visiting a restaurant to have food with your loved one gives an amazing feeling. But we all have seen couples argue while choosing where to eat. With limited options all around you do not have any idea which places to go. Here are the best dining and restaurant finding apps you should check out.
2. Grow your Email Database
On the off chance that you're not mindful, it's undeniably true that in case you're not catching your site guest's very own data (e.g., email address, telephone numbers, address), you're not really in business. It is one of the top marketing ideas for small businesses like restaurants and local shops.
Eventually, you will hit an impasse in your business. As an eatery proprietor/advertiser, don't be given a rest. Email advertising isn't just for advanced advertisers, neighborhood organizations can exploit it, as well. Be that as it may, when you focus and study your market, you can really add more email and telephone endorsers of your rundown – from the individuals who are keen on food varieties and eatery. Building designated rundown will deliver better outcomes for your café business. Here are demonstrated intends to complete it successfully:
i). Gather telephone: Oftentimes, you would have individuals bring in to reserve a spot, pose inquiries about your menu, foods, administrations, and so on
You may not be the one at the less than desirable end, however, your eatery staff or colleague accepting the calls ought to get the guest's cell phone number, or/and email.
ii). At the place to check out: You can give a voucher or markdown coupon to your clients who come to the feast at your eatery, on the condition they give their cell phone/email.
Setting up a decent innovative show can similarly help you add more designated clients to your rundown. For this situation, even clocks to your eatery will drop their cell phone number/email, whenever they have gotten worth from your event. You can discover the assessment of most of your clients prior to continuing on with your informing.
With your designated show, you can either utilize a mass SMS or email autoresponder to send your clients uncommon rewards/gifts, particularly during events of their birthday events, weddings, commemorations, and so forth
3. Build a Loyal Group with your Landing Page 
Having a group of loyal customers or your friends who believe in your restaurant business and plans to help you out in any scenario can be really beneficial for your business. We understand this process can take some time as connections are not built in a day and it's better done with a landing page but it is one of the best marketing ideas. More and more restaurant owners are investing in getting new and effective landing pages for their campaigns.
Whenever any customer lands on this page ask for their opinions, emails, feedback, phone numbers, etc. When done in the right way you will get results very soon. Moreover, here are a few suggestions from our side to do it in the right way.
-> High-speed landing pages are really helpful to attract potential customers. As per human psychology, human attention span is 8 seconds so building landing pages that are insanely fast and works on both desktop and mobile for more views.
-> Create a clear landing page. For instance, if you are giving early access to a new recipe or a food club then your page must be nothing else.
4. Use the Power of Social Media 
The true power of social media is its capability to influence people in a certain direction or towards your business. And this is also the best part about it, social media offers an avenue for companies to not only engage with customers in the most creative way but also assist them with making a decision. The effect of social media doesn't stop online as it markets your restaurant offline too when people talk about it.
There are many social media platforms like Facebook, Twitter, Pinterest, Linked In and many others which can help your business grow immensely. You do not need to have a strong position on all of them, having Facebook and Instagram for your restaurant will do the trick for you. You can also hire a social media marketing agency that can handle all the required steps and use various tactics to create a strong online presence for your business. It will also differentiate your restaurant from the others. Use the various resources to create beautiful and trending content and connect it with your food to share it on your social media handles. Sharing the relevant content matters but constantly sharing the content matters too.
5. Having a Functional and a Professional Website 
One of the top business ideas for marketing at this moment is to have a functional website in these advanced times. If your restaurant business does not have a website in 2021 and then you are surely living in the dark ages and your business can never win the marketplace. We are sure that traditional marketing methods work but in advanced times we strongly suggest you leverage the benefit of digital marketing with the help of a top digital marketing company and see your restaurant business grow immensely.
Your website must be created in the most impressive, creative, and ingenious ways. Recently a Phoenix-based restaurant experienced 70% more orders just by having a good-looking and functional website. There are many such restaurants that have such tremendous results in no time as the websites keep them engaged with you and your food.
-> Your website doesn't have to be sophisticated but it must attract local customers to your restaurant.
-> As you are creating this website to market your restaurant then being relevant and clear is the key.
-> Produce helpful content, use original images and content on the website.
-> Suggest you hire a WordPress developer for your restaurant website instead of falling into the web of HTML, CSS, or PHP codes.
6. Start Writing Blog on Foods and Related Topics
Blogging is another powerful tool that every business must use in order to increase engagement on their site. Blogging frequency has a direct and significant impact on lead generation as many businesses have seen the same. Uploading regular blogs, which need to be read, shared on social media, and convince customers in making purchases can be difficult without any prior experience. Here are a few ways on how to charge your food blog for maximum engagement. 
-> The use of original content is always the key to get the attention of the audience. This will make your audience love your blogs, posts, articles, and other content on your website.
-> Your blog content and design must make visitors want to stay. A user-friendly interface can be easily created with the help of a top website development company which will make it easy for the users to navigate the site on your blog.
-> Promote your content too. It is not enough just to publish your blogs and expect the visitors to read them. Promote your blogs and articles on social media platforms as it also helps you in increasing your presence in the market.
-> Keeping your blog section open is also a good idea to increase engagement on your site. It will allow the other food bloggers to write the content for your blog and also share their expertise with your audience.
7. Use Local SEO Methods 
SEO stands for Search Engine Optimization. Now the websites like Google, Bing, etc where we search for almost everything are known as search engines. As we mentioned that we use Google to search almost everything just like that your customers also use to find out the best restaurant near their home. This one must be the top 10 marketing ideas for small businesses.
Now with the help of several SEO methods you need to optimize your website as per the search engines regulations so when the potential customers search for local restaurants near them it means you will pop up at the top on SERP(Search Engine Result Pages). We suggest hiring an SEO agency that can help you with the local SEO and rank you on top of the SERPs. It will also be appropriate because a lot of research goes into it and you can't do it all by yourself.
-> For instance, keyword research is a very important aspect of SEO where you need to use tools like Google Keyword Planner or Keyword tool.io to find the keywords that your audience is inputting into Google search. You can also ask your friends, family members, and even your customers what they usually type into Google search whenever they're looking for a particular restaurant or meal plan.
-> You also need to optimize your website pages because the way of looking at images is quite different from search engines. It is way different than the way we observe it. The image must be of high quality, user-friendly, and must be clear if giving any information. You can use JPEGmini to optimize your images and convert them into JPEG extensions.
-> Improving your page authority is another way to move forward as you need to build links to those pages where you've published helpful content.
-> Claim your restaurants in Google Places. It is completely free to use as all you have to do is sign up at Google My Business.
8. Incorporating Loyalty Programs Will Help your Restaurant Business a Lot 
Food apps are storming the market as they help the users in ordering the food in no time without the hassle of standing in the queue and getting the food right at your home and eating in peace without any chit-chat going all around. I sincerely believe that all food apps are created by introverts as it is a boon for them.
Sadly, if mobile users can't access your restaurant or order a meal online then you will stay behind in the competition. Moreover, creating a mobile app with the help of the best mobile app development company will not solve all the problems as you need to find ways that will keep customers from constantly visiting your app to order food.
Loyalty programs are a great way to do it as it helps restaurants and businesses to build a deeper connection with their customers. It can be anything, discount, referral discounts, loyalty points which you can cash in. Such features keep the customer engaged with your restaurant and also increases the customer rate.
Fact: Did you know Jasper's Pizza was able to generate over $117,000 with their restaurant app and it doesn't include their in-restaurant sales/orders.
9. Special Offer for Fans 
Being creative with your offer is the current demand. Don't just make the offer that your competitor can copy within days. Learn to make it special and how it can't be stolen by your competitors. Special offers can include anything until you are facing loss in the order, for instance, a discount, a coupon, or sending free food to your customer who may have participated in your social media event or commented on your post.
It not only increases the number of orders but also creates a buzz among the audience as they wait for your next social media event to be announced next.
10. Start Collection and Sort Customer Behaviour Data
Collecting your customer data and sorting them is really essential in order to increase your daily orders. It also helps you make better decisions and ensures you are delivering what your customers are demanding. Let us on what information you need to focus on:
-> Personal info like full name, sex, age, location, and also earnings. You can pitch the right food order to the customers who belong in the same segmentation.
-> The personal disposition which involves their behavior while they are using your assets like website and mobile app or when they visit your restaurant.
When you have an idea about this much data about your customers then it assures you will find a way to serve them well.
Food delivery apps have evolved a lot in the past few years. Thanks to the latest technology we were able to get food at any time at our places. There are many top food delivery applications that are delivering us foods to make our lives better. So to make it easier for you here are the 15 Best Food Delivery Apps for 2021.

11. Gamify Customer Experience with Mobile 
Gamification is another top gaming experience that you can use in your marketing methods especially when you have a restaurant business. Gamification is basically the concept of using design elements in non-game applications which can be used to make it more fun and engaging.
Aforesaid because of mobile apps it is becoming easier and easier day by day to access the products or service anywhere anytime. It makes it difficult to win the marketplace using offline marketing strategies. In order to increase and retain your customers, you need to optimize your marketing tactics, and using gamification can help you with it.
As per the latest data, 155 million Americans regularly play games and if you find a way to approach this audience in the gaming way then you'll acquire more customers to your website.

12. Use Facebook's & Google's Retargeting Ads
If you have created a website for your restaurant it doesn't mean that you will have the line of orders. Truth to be told, as per the analytics it is estimated that only 5-8% of the visitor's order from you for the first time they visit your website. Now you need to find a way to convert the rest of 90% who ignore your website for the first time. And at this moment retargeting can help you in many ways.
Retargeting can be done on various platforms but it seems best on Facebook and Google Adwords. They both have impressive and powerful retargeting tools that serve ads to the people who visited your restaurant website but didn't complete the order.
If you are not on the technical side of the business then you must be thinking how does it work? When a potential customer visits your restaurant's website or landing page a cookie is added to the visitor's browser. It will help the Google Adwords and Facebook retargeting tool to find out the prospects and show them the ads of your website which will increase the urge in the minds of the user to place the order. As the name suggests, retargeting basically drives potential leads back to your website by easily targeting each and every user who has previously visited your website.
13. Yelp Reviews are Still Helpful to Inspire Consumers 
Never underestimate the power of reviews. Reviews positive or negative can seriously affect your business in one way or another. More than 90% of your users first look for your restaurant online and read reviews before they decide to visit your restaurant. This is surely one of the top marketing ideas for restaurants that you must incorporate with your restaurant ideas.
It is one of the reasons why Amazon is one of the biggest eCommerce websites in the world at the moment as they prioritize customer reviews and they even use it to market and persuade potential customers.
In this online world, Yelp is the best way to find about the businesses and the nearby restaurants as people look up to this reviews website to find the most accurate and authentic reviews to make up their mind whether they should pay a visit. So, if your restaurant has fewer stars on Yelp then you need to work on your food and other customer services.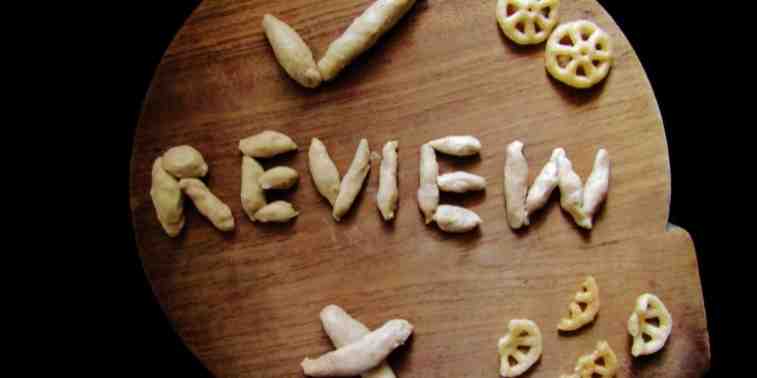 14. Setup Google+ Account 
Google+ is a social network which is owned by Google and was launched to compete against other giants like Facebook by linking its account with other products like Drive, Youtube, and others. Well, most people do not know much about it but it can help boost your restaurant business. Let us find out how:
-> Large number of people use this platform which gives you another platform to market your restaurant business. 
-> It allows you to select groups or circles which makes it easy to specify people who will receive your messages. 
-> You have the chance to promote your brand in front of more than 20 million active Google+ users. You can tell them about your dishes, recipes, the benefits of eating at your restaurant, or even ordering from your website. 
-> Also improves your SERPs or search engine rankings on Google.
15. Use  Geo-Targeted Keywords in your Ads
Geo-targeting is an important tool for every local business even if you are a restaurant. These are basically the keywords that focus on location and lead the searchers to a local set of results so the local businesses, restaurants, and enterprises can be given priority in this constantly growing market. You can save a lot of money if you know how to effectively target the market. For instance, if you are located in Africa then why are you targeting people from Canada.
Top companies like Google, Facebook encourage geo-targeting as well. While using Facebook and Google ads you will get an option to select your country and state to aim your aid. With geo-targeting tools, you will focus more on people who are likely to visit and order from your restaurant online.
16. Use Promotional Email Newsletters
Newsletters are another great way to maintain customer relationships on the internet. As a restaurant owner, a newsletter is a great way to reach the target audience. But you need to make sure your newsletter is effective so it can convert subscribers into customers.
17. Use Solo Ad Run Campaign
Solo ads are basically email-based advertisements that you can buy from the email list owners. They are sent as dedicated emails which contain the entire message as a promotion. As a business owner, you must have an idea about the solo ads and how to handle this campaign.
When you are trying to sell to them do not start with strangers, create your own list using solo ads and start targeting those people. As you are running a restaurant business we suggest you look out for food bloggers, online restaurant marketers, even fitness experts and add them to your list as they can surely reply to your solo ads.
18. Use the Local Newspaper 
Why not exploit neighborhood papers to acquire new clients to your café? Offering an arrangement in the neighborhood paper can similarly work on your standing, and up your image. In case you're simply beginning, making a huge brand of mindfulness is basic to your prosperity. Since the expense of promoting on neighborhood paper isn't excessively costly, you can utilize it to offer limits and arrangements. Actually, like free things, individuals consider it to be a chance to spend less and save more. By and large, you'll see expanded requests when you offer limits on your dishes. All the more, individuals hate to lose. Subsequently, they'll make a move on your offers.
19. Promote your Restaurant Brand
The main thing about your restaurant business is your image. Try not to be too charmed by the benefit. Try sincerely and brilliantly to get your image name on everything about the client's psyche and lip. Furthermore, there are so many approaches to assemble a brand in your territory. How about we momentarily think about a couple of them:
-> Support a nearby games group: Taking the intense advantage to support a neighborhood sports group can help your image in a gigantic manner.
-> You could give them new marked shirts. Since they have heaps of watchers both live and on TV., you'll improve your image character – and sway your local area.
-> Giving food locally occasions: Volunteer to take care of individuals during extraordinary occasions coordinated locally. It offers individuals the chance to know your café and feel obliged to visit frequently.
-> Giving cash at local area raising support occasions: Either giving namelessly or freely, the local area will see the value in your work.
-> What's more, they certainly need to belittle you, since they realize you'll add to their raising money in the near future.
20. Build Relationship with Delivery Service
If you are planning to order worldwide then you need to start building a relationship with delivery services like DHL, UPS, and much more. They can help you deliver your products to your customers from different countries which make distance no longer a barrier.
Moreover, customers are too busy to come over to your restaurant and do not want to be spotted in your restaurant. Do you know how introverts roll? So, if you can deliver meals right at their home then they will definitely appreciate your services.
21. Guest Blogging can Do Wonders for you
There are many benefits of guest blogging like instant exposure to targeted traffic, stimulating social media shares, improving online authority, enhancing brand awareness, and a lot more.
You can pay the famous food blogger in your area or the one who has a strong online authority to write for your website and share it on his/her social media handles. The topics can be like "How to start a small restaurant business and succeed?" or "Ways to Repeat Orders from Customers Easily"
With useful blogs and articles on your site, you can have a lot of visitors in no time as it also redirects the customers from various platforms to your website and to your restaurant.
22. Offering Discounts and Coupons from Time to Time
Do you know that over 90% of all your consumers have used coupons in one way or another? It shows the importance of coupons as more than 60% of your consumers looks for the coupons in the discount section before completing the order. So, as per the latest data you can sell up to 73% more if you offer a bonus pack or discounts from time to time.
It is also important to find ways to lure your customers in this competitive era. And along with good services the timely coupons and discounts can be really helpful. In order to succeed, treat them with honor, appreciate them and find out the ways to build interest in what they need, and improve accordingly.
The world is so broad and elongated to explore and find the routes to unknown destiny and get wide knowledge. Everyone is so excited when it comes to exploring and traveling through various destinations and experiencing the new tradition and enjoying the new nature. As a business, if you are also planning to do the same then here we have a blog on Hotel online booking mobile app development cost and features.
23. Start a Food Truck and Take your Restaurant to New Places
Along with a fixed place where your regular customers can visit, we also suggest you start your own food truck which you can take to new places. First, it gives authority to your business as you are catering to your customers by reaching them and making things easier for them. Just like offering a coupon gets them excited, a food truck will equally build them the desire to purchase from you.
Take your mobile device to a competitive place and you will definitely find new customers for yourself. Well, to be honest, the majority of your customers may not even turn up the second time in your restaurant but with a food truck, you can easily reach them. Not only this, but it will also advertise your restaurant and strengthen your brand to the customers.
One of the best things that I read somewhere was "Stop blaming the economy, stand up and reach out. They are waiting out there for you."
24. Use Online Reservation Restaurant Tool 
There are many online reservation tools by the top mobile app development company that allow you to manage your order because it can be really difficult managing a restaurant sometimes. As per the latest data more than 17,000 restaurants use restaurant reservation apps to make things convenient for them.
Your customers can use this tool to book a place to eat, as it also manages traffic, rewards customers create brand awareness of the restaurant, and also asks users to leave a review which eventually helps you in many ways. The online reservation tool also carries all the necessary info about your restaurant needed by customers to make informed buying decisions. It can really boost your restaurant's revenue.

Here are the top 24 marketing ideas which will help your restaurant business flourish even in hard times. If you are at an early stage of your business then these tips will work as awareness and how you can improve your services. With the right direction, you can achieve great results in no time.
(Visited 148 times, 1 visits today)