Best Dining and Restaurant Finding Apps you Should Check Out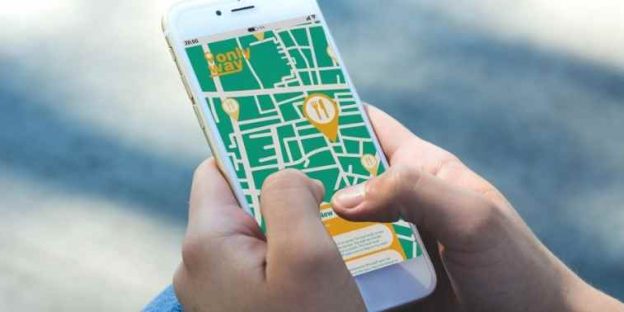 Food is something that everyone wants. And with the advancement in technology, it is now easy to book food online. But visiting a restaurant to have food with your loved one gives an amazing feeling. But we all have seen couples argue while choosing where to eat. With limited options all around you do not have any idea which places to go. So, we have come up with the best restaurant apps which will help you find the best restaurants nearby so you can book a table for yourself and your loved ones. Here's the list of apps to find restaurants that would help you find the best restaurant apps according to your requirements.
Also Read: Readymade Restaurant App & Website development solution for Android or iOS
List of Best Dining and Restaurant Finding Apps 
1. UrbanSpoon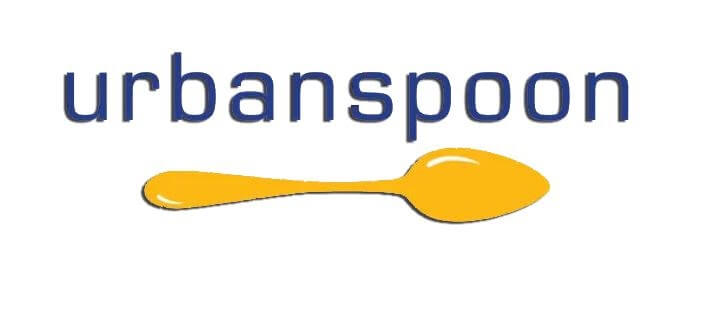 Urbanspoon was a restaurant information and recommendation service founded in 2006. It offers its services in North America, Australia and some parts of Europe. However, in 2015 it was bought off by Zomato which is an India-based check-in restaurant app and food ordering mobile application. It is a completely free application that uses a slot machine-esqe method to find a restaurant randomly.
You also have the option to customize the town, the type of food you are looking for, and the price range. All you need to do is to shake your device, and the app will show you all the results that match your preference. UrbanSpoon is also accessible from the website which makes it a top-class restaurant list app. All these top features make it one of the best android mobile app development.
Download the best app to find a restaurant – UrbanSpoon
2. OpenTable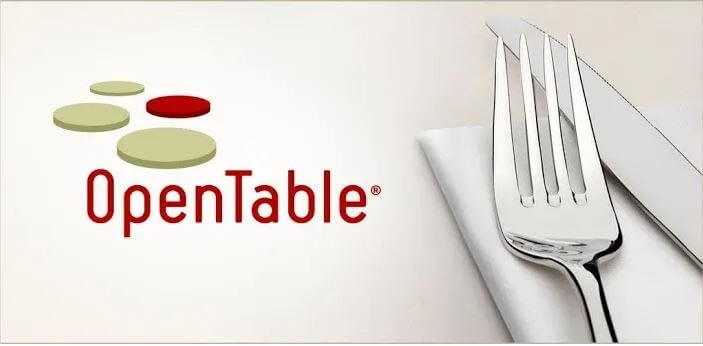 Opentable is an online restaurant reservation service company that was founded by Chuck Templeton on 2 July 1998 and is based in San Francisco, California. The basic functioning of this check-in restaurant app is to locate the restaurants closest to you with open reservations. OpenTable works perfectly fine on the web along with on android and iOS platforms. This beautiful interfaced application also shows you the menu of the different restaurants which makes things easier for you.
The best thing about these applications is their logo and their app design. If you are also an emerging restaurant app in the market. As a leading mobile app development company, we suggest you stop making your restaurant logo a disaster – 3 tips on things to avoid while designing a restaurant logo.
Download the best check-in restaurant app – OpenTable for Android
Download OpenTable for iOS. One of the best restaurant apps in the market

3. Yelp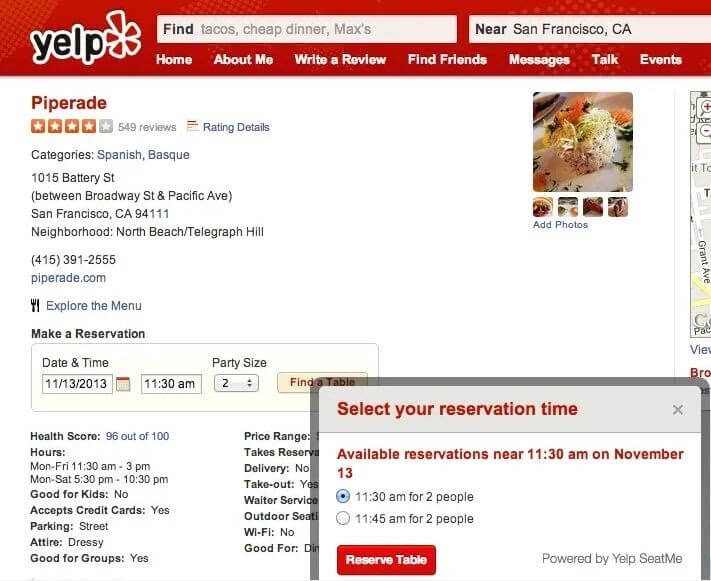 A yelp is an amazing place that operates as Yelp Reservations, a table reservation service. It is headquartered in San Francisco, California, and offers services in Australia, Austria, Belgium, Canada, Denmark, Finland, France, Italy, Poland, Singapore, Switzerland, Turkey, The Netherlands, the UK, and the US.
Yelp is an amazing first restaurant finder app where you can write and submit reviews, add friends, send compliments and search for local restaurants by using this free app. It also works as the best apps to find restaurants along with check-in restaurant apps and let others know where you are dining.
Download top restaurant apps Yelp for Android
Download top restaurant list app Yelp for iOS
4. Local Eats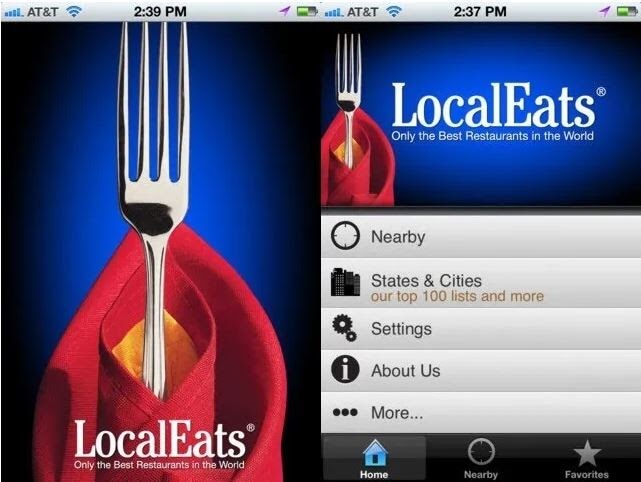 If you love to eat at small restaurants then LocalEats is the perfect app to find restaurants. You can easily search for the different restaurants and place a reservation right from your device. LocalEats also sends a cab if you want to avail of the facility. You can review the restaurants on this app and the other users by using this app. It is available for $0.99 only.
The most notable features of Local Eats are:
-> 100% curated listings
-> Saves your favorite restaurants
-> No national chain restaurants are included
-> Offers dining deals and specials
-> Display maps and directions to your dining destinations
Download the best app to find the restaurant – LocalEats for Android
Download the best app to find the restaurant –  LocalEats for iOS 
5. GoMeals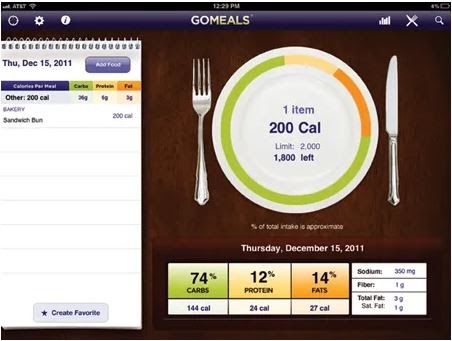 This free app works as a calorie counter application. Once you install this top restaurant app you need to click on the restaurant tab in GoMeal in order to get a list of restaurants and fast food places near you. The best thing about this application is that it shows the menu of the specific restaurants along with their nutrition value for the foods on the menu.
Download the best mobile app development to manage your meals and track your fitness – Go Meals
As a restaurant business owner, you must know that competition is increasing day by day. So, you need to avoid all the red flags and must look out for the things to consider to succeed in your restaurant franchise business. 
6. iRestaurant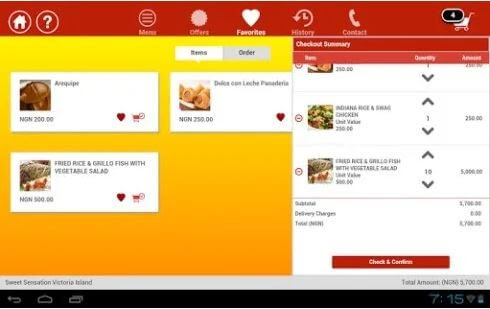 iRestaurant is one of the best check-in restaurant apps which search the top restaurants near you. You just need to select the type of restaurant you are looking for, and you would get a list of restaurants that are close to you. Well, this is a very small application with some related features. But it works as one of the best restaurant finder apps near you.
Download iRestaurant one of the best apps to find a restaurant
7. Qype
Qype was a Hamburg-based web 2.0 company centered on social networking and local reviews. They operate their websites in Germany, the United Kingdom, France, Switzerland, Austria, Ireland, Poland, Spain, Italy, and Brazil, and have approximately 22 million monthly unique European visitors. You can search for different restaurants, bars, shops, and hotels near you. As a user, you can review the restaurants and hotels for the other users.
Use Qype to find the best restaurant apps near you and share them with your friends
8. Grab N Grub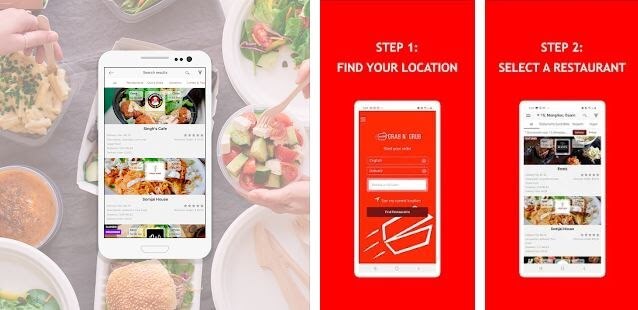 Grab N Grub is a fun application that finds your location and then offers six tickets. You can scratch one ticket and disclose a random restaurant. Now it's your choice to visit that restaurant or scratch the other ticket to find out about the new restaurants near you.
Download best restaurant apps Grab N Grub to find the best restaurant near you
9. DailyBites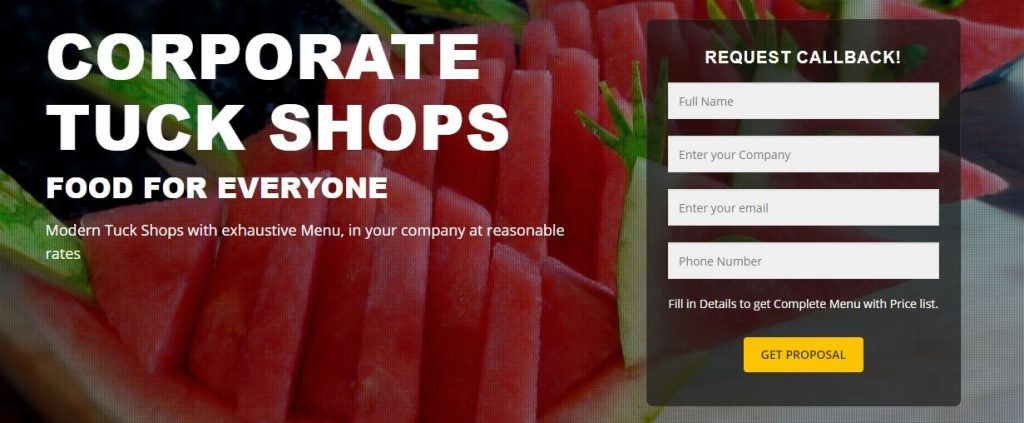 If you are one of those pizza lovers then you must download this free application. This app lets you find all the places that offer pizza near you.
10. Foursquare 
Foursquare is one of the best restaurant apps in the market. Another mighty behemoth, Foursquare has been a huge success in recent years. While you'd be forgiven for thinking it's so that you can semi-stalk your friends and compete to become 'mayor' of various places, it's also a great tool for finding new places to eat at. You can follow people whose tastes you trust so their tips show up first, along with advice on what to order. You can also tell the app what your favorite things are and it'll tailor its results to your needs, ensuring you'll only see the places you want to see. A good taco has surely never been so easy to track down, right?
Download Foursquare best apps to find restaurant for Android
Download Foursquare best apps to find restaurant for iOS
As mentioned, competition in the restaurant field is increasing day by day. Here we have combined a list of the 13 best food delivery apps in India for 2020. So you know who your competition is in the field and how to tackle business to move ahead efficiently. 
11. Zagat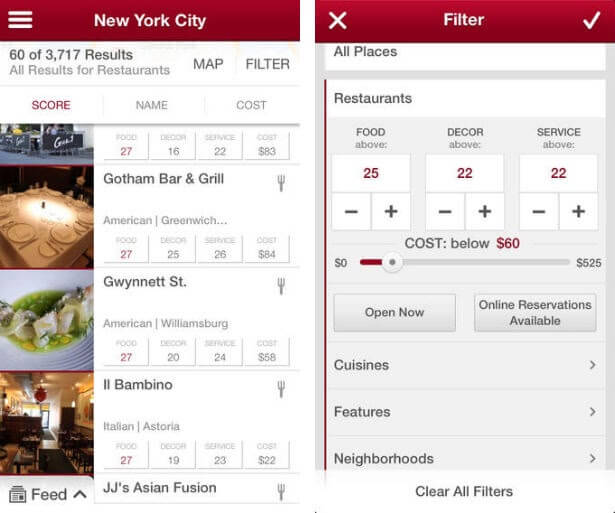 Zagat is an amazing app that collects and correlates the ratings of restaurants by diners so you do not have to dig too much from your end. They have filters along with a scoring system that rates food, decor, and service separately. This app to find restaurants contains a list of expert-selected places to cover almost any occasion, mood, or craving completes the well-rounded package, so you can eat in peace and at a very good place.
Download top class check-in restaurant app Zagat for android 
Download best restaurants app Zagat for iOS
12. Dining Grades 
Dining Grades is a double check before you book somewhere. Dining Grades work in a very different way as it rates restaurants on perhaps the most important factor which is their cleanliness. The app makes it easy to browse through users' comments and a scoring system to check if the restaurant you want to go to is also clean and satisfying, as well as tasty. And in these difficulties where the whole world is suffering from Corona, Dining Grades are surely the top restaurant apps in the market and that is why many top IT consulting companies are looking for such development.
Download the top restaurant apps Dining Grades for iOS
13. Find Eat Drink 
Find Eat and Drink has services in more than 150 cities and towns along with 4500 destinations. Find Eat and Drink also includes restaurants in Mexico and the Caribbean. Recommendations come from a network of professionals, including top-tier chefs, food purveyors, and bartenders. It also allows you to make customized lists too, proving ideal for when you're planning that exciting vacation soon.
Download the best app to find restaurants near you Find Eat Drink
14. Restaurant Finder
As the name suggests, Restaurant Finder is one of the top apps to find restaurants near you. Restaurant finders work in many countries including the USA, Canada, Europe, Australia, Brazil, Malaysia, and other countries. They offer amazing reviews to ensure you can always find somewhere tasty to eat locally. It'll even give you the heads up on nearby groceries too along with the convenience restaurants near you. You can enjoy time with your loved ones as a Restaurant finder ensures you find somewhere tasty to eat locally even if you are traveling in one of the above countries.
Download Restaurant Finder one of the top apps to find restaurants
15. Tasteful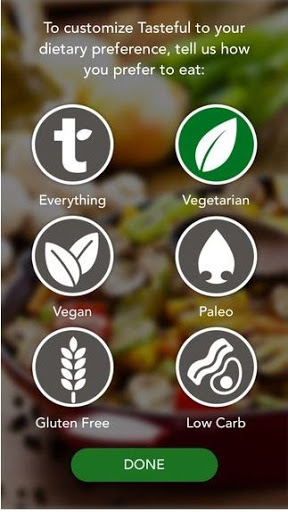 This is a game-changer for healthy eating. With Tasteful, users are able to search for restaurants and their menus just by selecting their diet preferences which include food like vegan, vegetarian, paleo, low carb, and also gluten-free. It is so crazy how helpful this application actually is.
Download Tasteful
16. Resy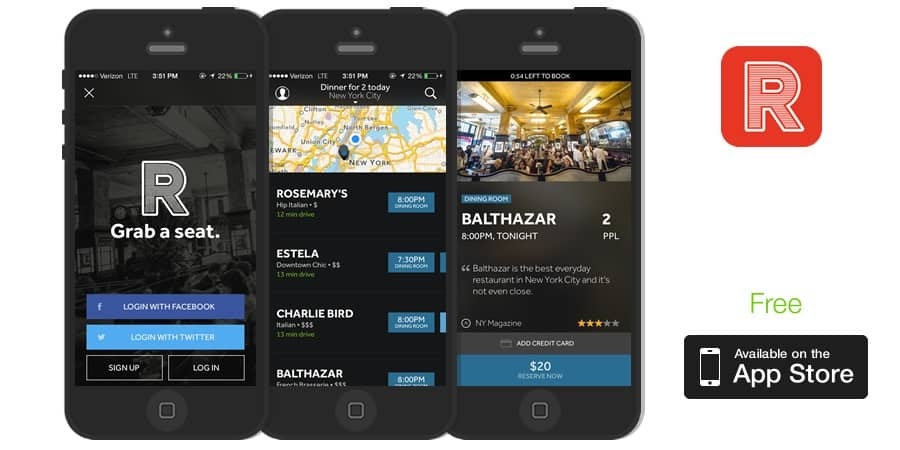 Resy is a very unique app to find restaurants near you. This app allows you to reserve the best tables and times at some of the more popular places in major cities by essentially buying the table. Because of this amazing service, it is one of the top check-in restaurant apps.
Download the top check-in restaurant apps Resy for android
Download the top check-in restaurant apps Resy for iOS
The food industry has evolved amazingly since we got our hands-on technology. The food industry is a trillion-dollar industry as it has jumped by 20% to 8.2 trillion in 2020, the biggest increase in years. There are many top food delivery applications that are delivering us foods to make our lives better. So, here we have the 15 Best Food Delivery Apps for 2021, as you must have an idea about your competition so you know who you are dealing with in the market. Or if you are a user you find the top food delivery apps for this year.
These are the best dining and restaurant-finding apps you should check out. I hope you find the best one which suits your needs. Moreover, if you are planning to create one such application or finding 20 android app development trends to watch out for in 2021 then a top IT outsourcing company like VerveLogic is there for you.

We're VerveLogic and we've been serving our clients with our IT, designing, and Marketing services since 2012. Every day, our team of dedicated professionals works to make this world a little better through our premier solutions. Our exclusive services include Mobile App Development, Web Application Development, UX/UX Designing and Digital Marketing Services to businesses from all around the globe irrespective of your business domain.
(Visited 360 times, 1 visits today)