The Best Gay Dating Apps in the Year 2021 For Youths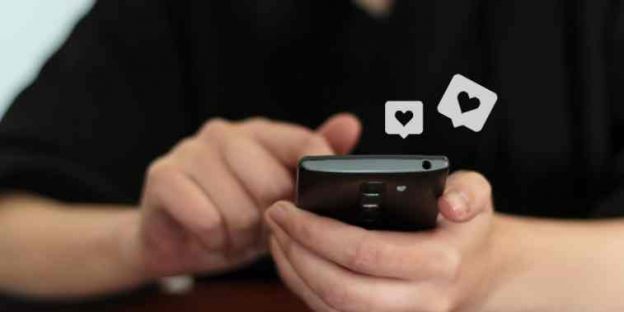 Online dating, for years, has been working towards straight people. There were several sites that allowed straight people to date and had their homophobic agendas, not allowing LGBT youth dating apps to come into the market. There was no way for the queers to find inclusiveness and acceptance on the available dating apps. But today, the scenario has changed. There are gay, queer, and lesbian dating apps available which help the community to find like-minded people. There are many LGBT and gay dating apps for iPhone and Android that people can use without the fear of being left out and getting bullied.
As per pewresearch.org, 55% of US LGB adults said that they have used an online dating app or site at least once. 28% of the respondents said that they met their current partner through LGBT apps android, iPhone or web. And 37% of single adults are using LGBT friendship apps to find a relationship or date.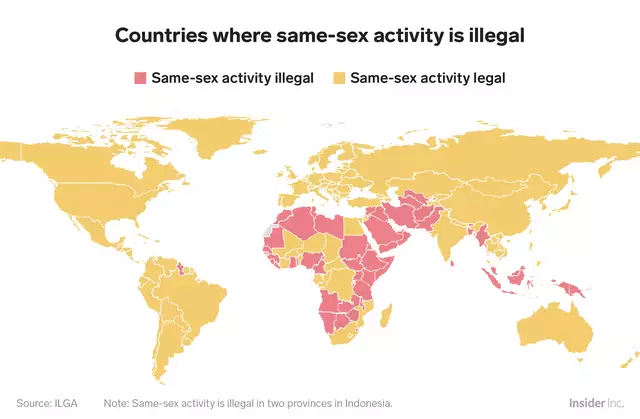 Source: businessinsider
In the small pool of available potential partners, LGBT youth dating apps provide a platform for all homosexuals to find their perfect mate. But are online dating apps a positive development in reality or a worry?
Online Gay Dating Apps: A Blessing or Evil?
Online dating apps are really not online dating. Rather they allow two individuals to know each other better and if they connect they can date in person. Navigating through dating apps can be a nightmare for some. Still, apps for LGBT youth become one of the popular ways for the queer community to meet new people and connect with them.
For some individuals, meeting an outsider openly can prove to be a bad idea. However, online dating apps have solved many problems for LGBT youth in finding a match for them. Over the years, the laws and attitudes related to same-sex relationships have changed. As a positive impact, many people are coming out of their closet and have better support than in the past.
Among the many available LGBT and gay dating apps for android and iOS, here is a list of some of the best apps.
Some of the Best Gay or LGBT Dating Apps
The revenue of dating apps in the year 2020 was $3.08 billion viewing a steady increase from previous years having revenue of $2.52 billion in 2019 and $2.23 billion in 2018. 270 million users used online dating apps in the year 2020 having an increase of 20 million more users as compared to the year 2019. There are many Android and iOS mobile dating apps for LGBT and here are some of the most famous ones:
1. Scruff (One of the best LGBT Apps)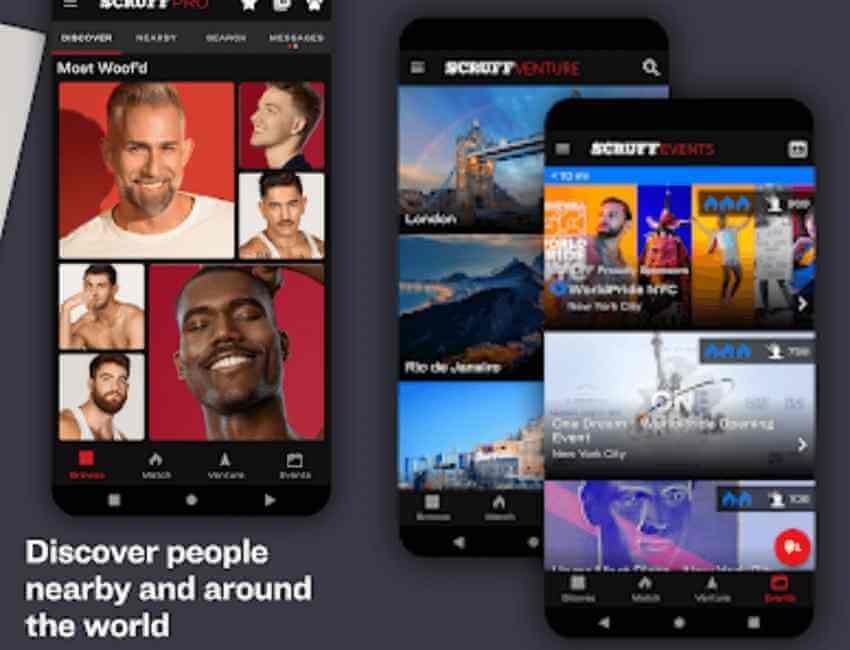 One of the best dating apps for gay, bi, trans and queer, Scruff is an independent, LGBTQ owned and operated company. The LGBT dating app promises a private and secure experience to its user. With the help of this LGBT app for friends, you can get access to a friendly and diverse community. As per their description on Google Play Store, they do not sell your data to 3rd party companies.
Best Features in This Apps For LGBT Youth:
-> There are more than 15 million people available on the app with no spambots.
-> SCRUFF's powerful search and filters allow you to meet guys of your choice.
-> You can find people nearby and around the world.
-> It learns from your swiping behaviour, providing you with the best of experiences.
LGBT App Download Cost: Free
2. Grindr – Gay Chat App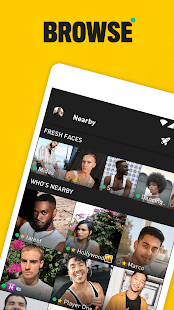 Grindr is one of the top-rated gay dating apps free for download. This mobile social networking app allows gay, bi, trans, and queer people to know each other and connect. Grindr XTRA, available at an additional charge, allows you to add more features to your gay dating app and increases your chances to connect with more people. With this LGBT friendship app, you can find people nearby, based on your location. Chatting and sharing photos privately will allow better privacy.
Best Features in This Apps For LGBT Youth:
-> Customise your profile to share more about you and describe yourself so that relevant LGBT youth can connect with you.
-> This LGBT dating app for Android and iOS allows you to send your location for meeting easily.
-> There are filtering options available to find only the people you wish to connect with.
-> You can report people if you feel it is a scam. This provides LGBT app users with safety.
LGBT App Download Cost: Free
3. Scissr- An app for Lesbian Women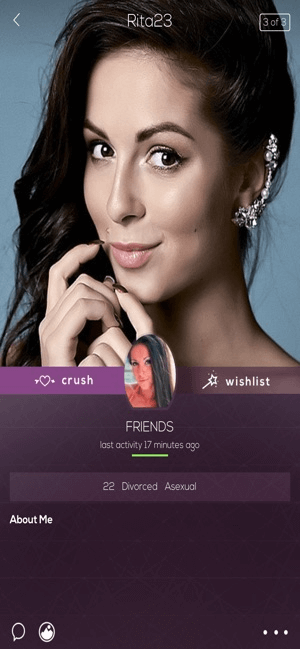 Scissr is a lesbian app for iPhone users. This lesbian dating app is designed by queer women for queer women. Lesbians, bisexuals, nonbinary folks, and other queer women can increase their connections with other queer individuals with the help of this app. Be it romance, friendship, conversation, and even networking, this lesbian app for iOS allows women to find the ideal partner for themselves. Scissr describes itself as a lesbian dating and cultural network app where women can connect, meet, and chat about their relationship needs and local cultural interests.
Best Features in This Apps For LGBT Youth:
-> Online dating app that provides app checks to keep fake people away. It provides a safe and respectful place for all queer women.
-> Beautiful profile, user & menu designs make it user friendly and amazing to use.
-> Features like free chat and photo sharing are available on this lesbian dating app.
-> Push notifications allow you to get notified when someone messages you or likes you.
LGBT App Download Cost: Free
Available on: iOS
4. Growlr – A Gay App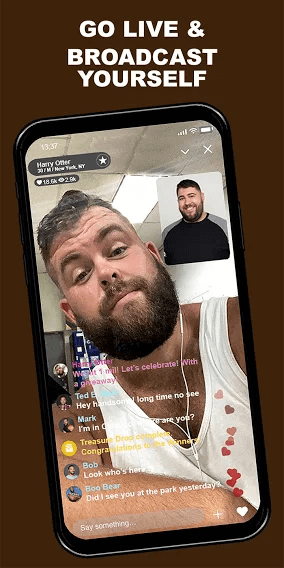 Having over 10,000,000 members worldwide, Growlr is one of the gay dating apps free to use. This is a fast and reliable gay dating app which has a great user interface providing ease of use. The app is directed towards the admirers of bears and bears themselves. Males who are 18 years or older can join the app. This online dating app provides a secure place for all the bear males and the people who adore them.
Best Features in This Apps For LGBT Youth:
-> Meet guys and make friends while sitting in the comfort of their homes.
-> You can receive and send private instant messages, live video calls, video and pictures.
-> The Event section allows you to keep yourself updated with the new people available on the app.
-> Hundreds of galleries, notes, check-in features and many more features are available on this app to make the experience amazing.
LGBT App Download Cost: Free
5. Tinder – Dating App For Straight  and LGBT People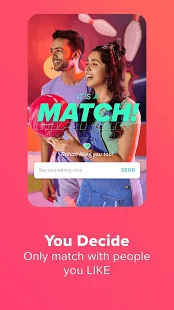 Tinder is one of the most popular dating apps available not just for gay people but also the straight ones. There are about 30 billion matches available on the app. Tinder says, "Think of us as your most dependable wingmate — wherever you go, we'll be there." From meeting locals while you are travelling to a new place or expanding your social network, the dating app describes itself to have many uses. The dating app is free to use, and you can upgrade to Tinder Gold for a better dating experience.
Best Features in This Apps For LGBT Youth:
-> Swipe right to like someone and left to pass. A match occurs when someone likes you too. Meet only the people who have a mutual interest in you.
-> With Tinder Plus, you get unlimited swipes and you can use the passport feature to meet people around the world.
-> TinderGold has features like passport, rewind, unlimited likes, more profile controls, five Super Likes per day and one Boost per month.
-> On this straight and LGBT dating app, you can meet people for casual dates and even serious relationships.
LGBT App Download Cost: Free
Must Read: Tinder Usage Statistics and Revenue (2021)
We also have a cool Tinder hack saving you from the boredom of swiping right. Vie the video below.
6. FEM – Lesbian Dating App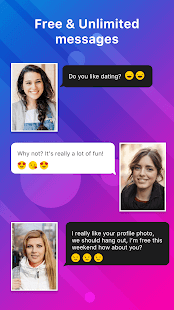 One of the best free lesbian apps, FEM allows thousands of single women to meet each other and chat. Providing lesbians and bisexuals with a safe community, FEM aims at helping like-minded single women to meet each other. Single women can be made friends with after a sign-up. You can see photos and videos of other people on the app and you can start chatting if both of you are interested in each other.
Best Features in This Apps For LGBT Youth:
-> Not just photos, but videos are available in the member profiles too.
-> Chat online with like-minded people and share your photos and videos.
-> Every profile on the dating app is manually reviewed to provide a safe experience to all the users.
-> You can date locally or globally depending on your choice of meeting location. Search for people on other locations is available for free.
LGBT App Download Cost: Free
Available on: Android
7. Clover – Straight and LGBT dating App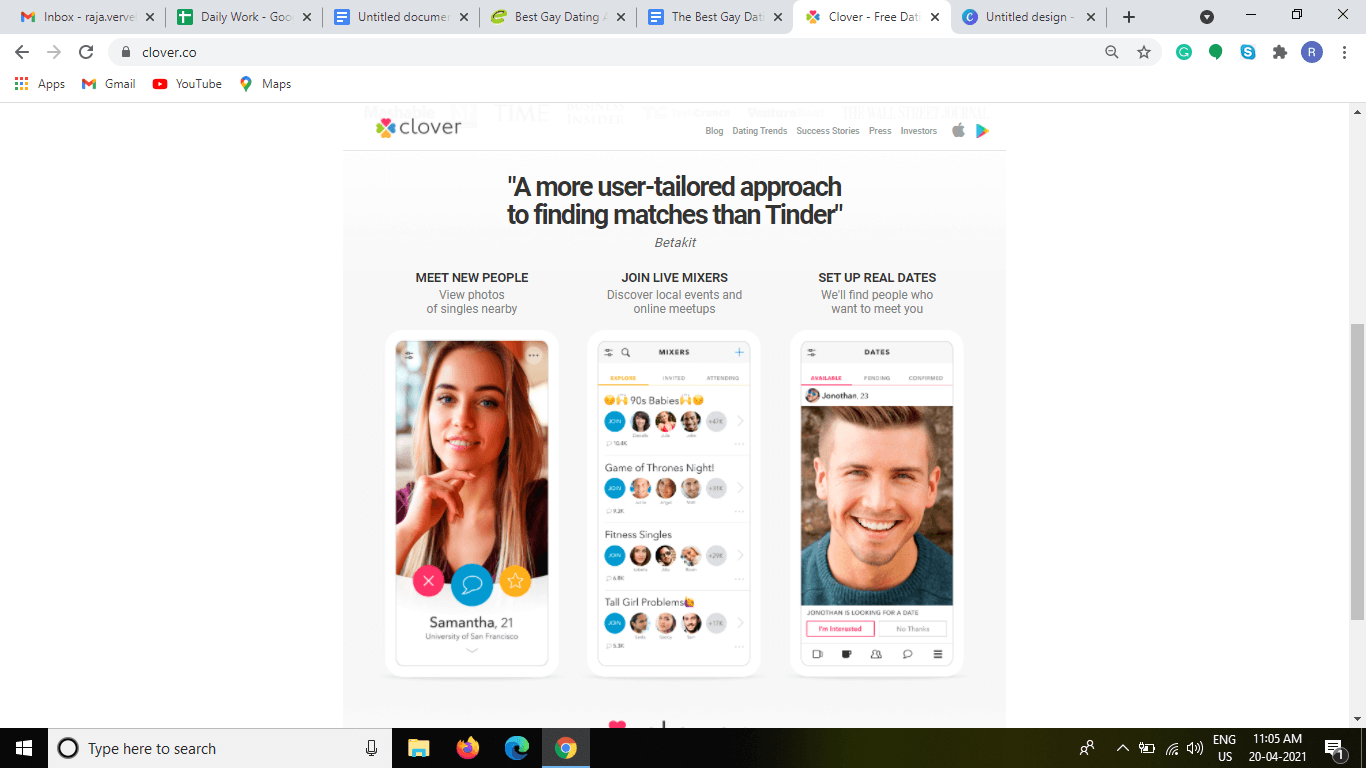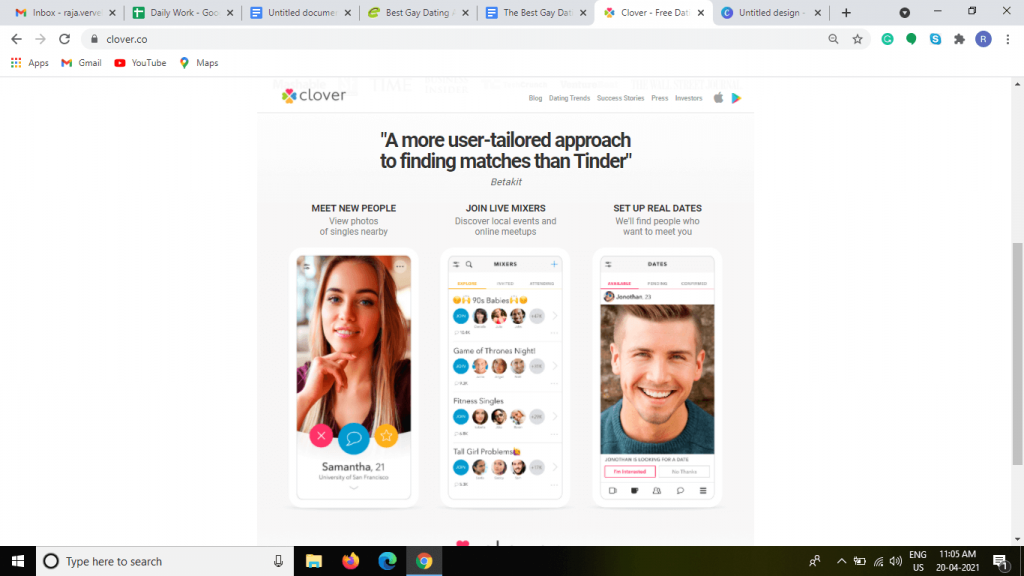 Clover is one of the best online dating apps for straight and LGBT people. Whatever you are looking for,  love, a short-term relationship, or a friend, Clover allows you to find your perfect match. This dating app won the title of the hottest dating app of 2020 by Mobile Apps Daily. There are more than 8 million Clover dating app users. It provides endless opportunities for all people to find the ideal someone. The personalised dating assistant available on this mobile app sets updates for you.
Best Features in This Apps For LGBT Youth:
-> Choose a time and date and a personal dating assistant will set up a date for you.
-> Search filters on this dating app are intelligent and allow you to just match with the compatible ones.
-> You can filter the people available on this app based on their relationship intent, casual or commitment.
-> You can play this or that and compare your answers with the matched person. This helps people in avoiding awkward first moves.
LGBT App Download Cost: Free
If you wish to get a dating site of your own, here is a blog to help you: How to Build a Dating Website
8. LGBTQutie – Best LGBT App for Dating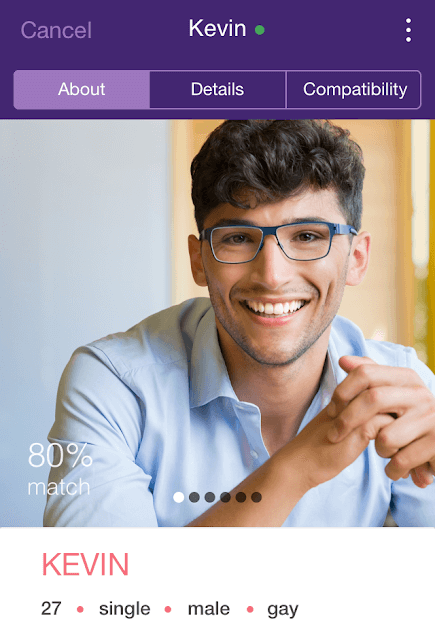 An app serving to entire LGBTQ community Quite is inclusive of Lesbian, Gay, Bisexual, Transgender, Non-binary, Pansexual, Asexual, Queer and Intersex Individuals. This is one of the best LGBT youth dating apps where you can find relationships, friendships and meaningful connections. With this app there are three subscription captions available: 1 month subscription – $9.99, 3 month subscription – $19.99, and 6 month subscription – $29.99.
Best Features in This Apps For LGBT Youth:
-> The online dating app allows you to create and attend events, providing a go-to hub for people to meet.
-> The app is free to use unless you choose to get more features using  Rainbow Membership, as specified above.
-> The latest news, blogs, and much more are available on the LGBTQutie dating app for you to stay connected.
-> The app description on the Play Store specifies, "Qutie is more than online dating… it's a community!"
LGBT App Download Cost: Free
9. Thurst – Among the best apps for LGBT youth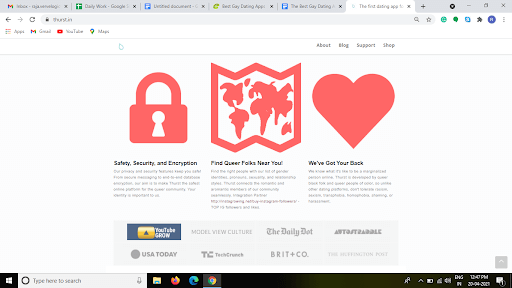 A dating app for queer people of all genders, Thurst is designed by keeping the community in mind.  The aim of the app specifies, "create an inclusive, affirming space for the queer community to connect." Unlike other dating apps, Thurst is not just about one gender but is an all-inclusive dating app for users. Morgen Bromell quotes, "To find their community, to find love, and to be themselves" for the Thurst dating app.
Best Features in This Apps For LGBT Youth:
-> Simple blocking and reporting of other users on the basis of abuse or harassment makes this app safe for everyone.
-> This app even allows you to change your gender without affecting the users who can see them and who they can see.
-> The simple design of the app makes it user friendly and delivers amazing experiences.
-> The app truly shows itself inclusive by accepting all bodies, genders, sexualities, and expressions.
LGBT App Download Cost: Free
Do You Know Why Some Dating Apps Are Successful? Find out with our bonus blog: 4 Popular Dating Apps & Reasons Behind Their Success
10. Bumble – Straight and LGBT Dating App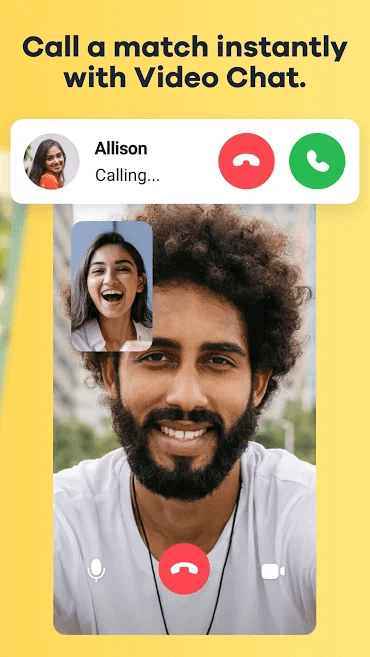 Be it for meaningful relationships, finding friends online or making connections, Bumble has allowed millions of registered people to find their ideal match. The app is not just about looking for a partner but also allows people to make new friends and expand their professional network. This is a truly inclusive dating community where they believe healthy relationships are fundamental to living a positive and productive life.
Best Features in This Apps For LGBT Youth:
-> Free dating app to download and use. Respect, equality and inclusion are the essential part of the app.
-> There are three different modes in which this dating app works namely, Date, BFF and Bizz.
-> Video chat, sending favourite pictures to your matches and many more features makes this one of the best dating apps.
-> Linking to your Spotify and Instagram account is available as well.
LGBT App Download Cost: Free
11. Blued – Gay Dating and Video Chatting App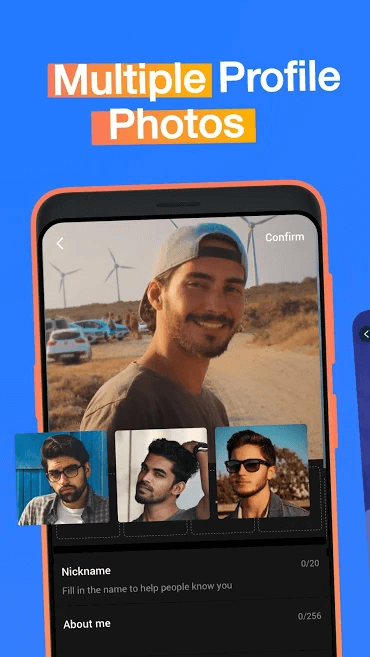 From around the world, more than 54 million gay men are available on Blued. It is one of the top-rated gay dating apps for Android and iOS. On this gay dating app, you can watch live content, meet gay men and expand your LGBTQ+ network. A strong community with real conversations are available on this app. Blued Premium is available to find gay men anywhere in the world, remove ads, add who can see you and many more.
Best Features in This Apps For LGBT Youth:
-> You can go live anywhere, anytime on this gay dating app. The audience will wait for your presence.
-> You can share photos, GIFs, audio and video messages, and real-time location to potential people for better reach.
-> Following your favourite influencers, friends and crushes for the latest update make this app one of a kind.
-> The creation of private photo albums, sending videos and disappearing messages makes this a safe place for the community.
LGBT App Download Cost: Free
Conclusion
This short guide to gay dating apps will help you find a perfect app for yourself. All the above mentioned LGBT online dating apps for youth are one in a kind and allows the queer community to meet like-minded people. There are many other online dating apps and sites available for people to meet. Let us know which is your favourite in the comments section below. The number of dating apps is growing with each passing day. If you have an idea you can contact our dating mobile app development company and get your idea implemented.
Read Next: Tinder Alternatives: Best Dating Apps Like Tinder
(Visited 4,386 times, 10 visits today)