4 Popular Dating Apps & Reasons Behind Their Success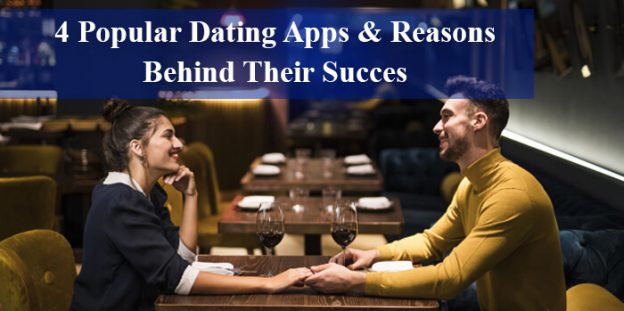 Dating apps have given us many overwhelming and successful love stories. Thousands of people have met their soulmates through online dating and have seen their "Happily Ever After," all thanks to the websites and mobile applications that make you meet your perfect partner conveniently. No wonder why dating apps are no longer a taboo. Considering their popularity and money that these sites are making, many new dating apps are introduced every now and then. However, grabbing the attention of the audience and finding a way to the top is not as easy as falling off a log. Although a myriad of dating apps have been launched by various mobile app development companies, only a few were able to entice the users and became popular. Today, we will talk about such 4 dating apps who knew how to keep their audience hooked and set examples for other developers. Take a look at their success stories to know what mobile app development is actually about:
Tinder
Let's start with the most popular app which has witnessed immense popularity since its launch and still remains to be the first choice for most singles and non-singles – Tinder. One thing that attracts more users to this application is its simplicity and ease of use. There are no complex steps to follow or procedures to complete. Simply upload your picture, write a small description and you are ready to go. You will get options based on your area and you can swipe right to the ones you like and left to the ones you don't. When two people right swipe each other, they are free to send messages and talk. The user-friendly experience, stalker-free and spam-free approach are the reasons to generate more users. Now, we know why it gets millions of swipes each day, the mark that many dating app startups are trying to achieve. 
OkCupid
Although OkCupid was launched in 2004, it has witnessed a lot of changes and upgradation since then. That is the possible reason behind how it managed to stay popular amongst users. Its focus is to serve the audience with the best and make their experience smoother. Therefore, it tries to refine and add features, standing true to its motto of "dating deserves better." The latest addition is where it allows you to connect with the people who share the same interest and values as you. Now, one doesn't need to rely on blurry and photoshopped selfies but can get in touch with someone who is compatible with them. Other features include personality quizzes, messaging tools, Instagram integration, etc. Well, mobile app development companies surely have so much to learn from it.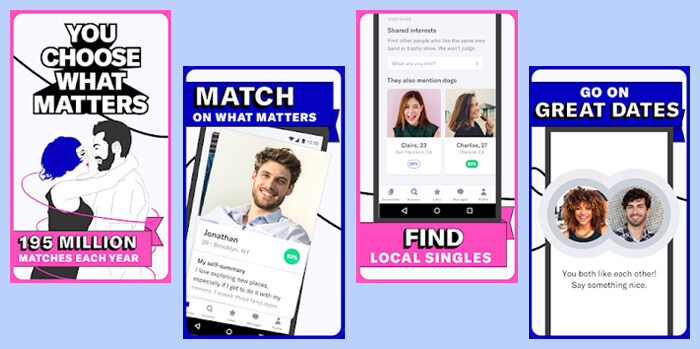 Bumble
Bumble is one of the most popular dating apps amongst youngsters and the credit goes to the one unique feature that makes it stand out from other swiping apps. What differentiates it from others is that it gives the power to women to start the conversations. The app has identified itself as 'feminist' due to this feature and also keeps the creepy guys away and are banned by the team immediately. However, you just have 24 hours to response or the connection will disappear forever. It has now expanded with options like Bumble BFF which helps you find friends and Bumble Bizz which is for making professional connections.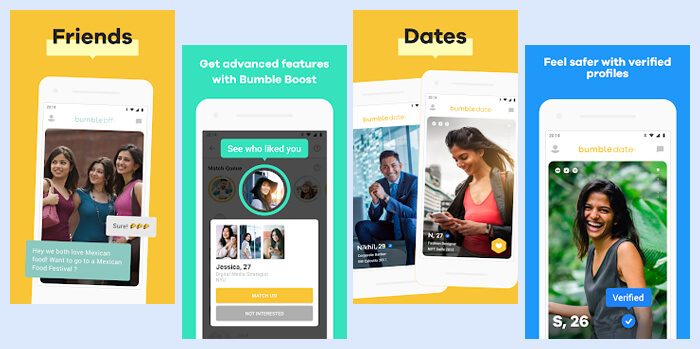 Hinge
This app became popular and attracted massive attention for breaking stereotypes and coming up with something new and meaningful. Although it was a dating app at first, the owners relaunched it as a mobile version which goes beyond just swiping endlessly. Here, you post your pictures and write stories to get likes and comment from others. You can choose to start interacting when someone comments on your photo. People can see your Facebook information as well, including marital status, personal interests, place of living and mutual friends. Hinge is "Tinder for thinking people" and promotes "social discovery" rather than "hookups" or "dating." In fact, their motto is "designed to be deleted" which surely says a lot about the approach of this app.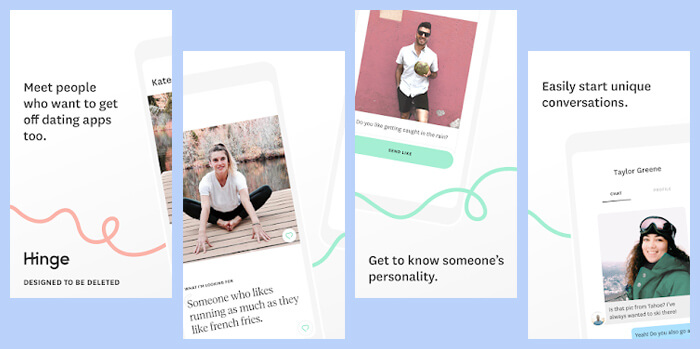 We hope that you have got the answers to all your questions related to mobile app development. So, start your research now and launch something that can compete with these already established dating apps.
(Visited 49 times, 1 visits today)