9 Best Alternatives Android App Stores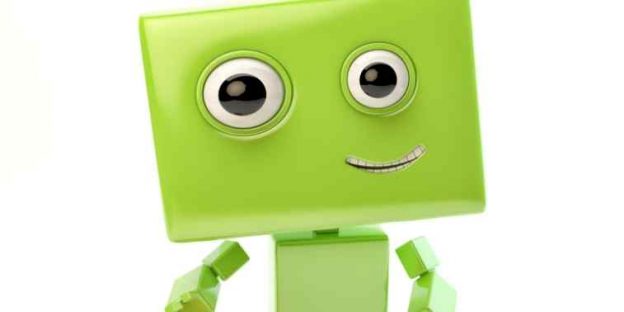 How many mobile app stores do you know about? Well, your answer will probably include Google Play Store, Apple App Store and some of you include Microsoft's Windows Store in your answer. But do you know there are other app stores as well, especially for Android OS? Even for developers, it is one of the most difficult questions they face as they must know which app store will generate the most revenue. Most of the businesses and android developers play it safe and opt for the most guaranteed option that is Google's Play Store. But what about publishing your app on more than one app store, especially alternative android app stores where you can publish your apps. Let us understand it in-depth as to how it can be helpful for us.

Best App Store Alternative for Android
First of all, let us understand why we are talking about alternative app stores for Android phones. The problem with the standard options is the fierce competition which requires a lot of optimization apart from the development. And with the alternatives app stores around is that you get an entrance to more localized and also new and different audiences. Apart from the new recognition there are other advantages as well like:
-> More chances of promotion
-> Having an app on more than one platform can boost the presence in the market as more and more people from different niches will know about it. 
-> Relevant recommendations as the other app stores offer a list of recommended apps that are not displayed on Google Play top ten charts.
-> Many alternative android app stores 2021 also have a narrow focus and a small selection of apps that have been filtered by topic, quality, age, etc.
-> If you are planning to target a particular country then alternative apps are perfect for you to target.
1. SlideME

SlideMe is a great platform from where you can download the android apps apart from the Play Store. You would be astonished to know that SlideMe is much older than Google Play Store and is a regular place for many users to find many apps which may or may not be on Google's Play Store. As the business and getting your app developed from an android app development company will give you less competition.
Greatest Advantage – One of the biggest advantages of SlideME is that payments can be done using PayPal and this app store only charges 20% for each purchase of your app.
Use SlideMe – one of the best alternative android app store
Mobile app development is not a simple task, it must include effective measures before you start the development. If you are new in this field here are the 10 steps you must take before starting mobile app development.
2. Amazon App Store 
Yes, this app store is offered by the eCommerce giant Amazon. Sometimes it amazes me how a company can step into every field you want. But with money, I guess everything is possible. However, Amazon's app store is another great alternative app store for android phones and also a competitor of Google's Play Store. You can find the top apps like Kindle Fire, the Fire Phone, and a good range of android apps. However, there are some issues with running Fire OS but the majority of developers only need a short time to get their app ready for Amazon. The biggest advantage of the Amazon App Store is that it allows you to publish HTML5 and also web apps on the Amazon App Store. It is one of the leading app stores among developers and users as it has a huge customer base.
Use one of the leading alternative android app stores – Amazon App Store
3. 1MobileMarket

It has a different approach to feature apps on its store and gives popularity to the app. It is dedicated for the users as it is only for free apps which makes it perfect for the mobile app development company to test it out on the market.
You might think that it might be the worst place to upload your apps because it is completely free and everyone can upload them but you are wrong about this. Each app has to pass through a selection process to check for malware and to keep the quality of the app high.
Greatest Advantage – The biggest pro of 1MobileMarket is that it consists of a useful recommendation system based on preferences means that apps can become successful very quickly. It has more than 100 million installs and thousands of apps which surely makes it a great place to upload your app.
Use 1MobileMarket – An alternative android app store
4. Samsung Galaxy App Store
From the organization that producers the most Android telephones it is nothing unexpected that Samsung has fostered their own application store. Contrasted with other application stores, Samsung Galaxy Apps has a moderately modest number of applications however this can be positive for applications to stick out.
Greatest Advantage: Every Samsung Galaxy gadget has the application store introduced so there is a prompt and huge client base.
Use Galaxy App Store – best alternative android app store 2021
Developing mobile apps is not a guaranteed success. If you have a look at Google's Play Store then there is much competition to succeed. Google play store is oozing out with new apps every day. The marketplace for app development has become so competitive that the success rate cannot be guaranteed by any developer despite having an amazing app. So, here's the Top 7 Tips For Android Developers To Become Successful In Google Play Store.
5. Mobile 9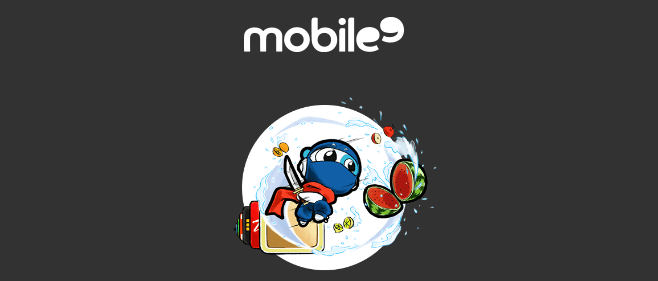 This application store can measure up to an informal organization. Mobile9 has a huge number of dynamic clients and everyone can remark on and share their introduced applications. The best part of this alternative android app 2021 is distributing your app is completely free and with a wide client base, it can mean extraordinary outcomes for every application uploaded on it.
Greatest Advantage: There is a colossal download rate with one of the most modest numbers of engineers; getting seen with Mobile9 can be generally simple.
Download Mobile 9 – A leading alternative android app store

6. Opera Mobile Store
With an immediate connection with Yandex, Opera Mobile Store approaches practically the whole Russian application client market by all their applications being available in the Yandex App Store. The store has more than 100 million visits each and every month, and there are over 1,000,000 downloads every day.
Greatest Advantage: To gain admittance to this immense crowd is totally free. Drama Mobile Store, be that as it may, takes 30% of any deals, yet it is awesome for the business this application store produces.
Use Opera Mobile Store to download loads of android apps
7. Mobango 
A base of millions of clients and a large number of downloads each day; Mobango is the best alternative android app store and that is why android app development company love to upload their apps for reasons like testing and better reach. It has a moderately little application all out in its store so it isn't too hard to even consider becoming one of its top downloaded applications.
Greatest Advantage: Uploading your application is totally free and no fee is taken from Mobango.
Mobango is a leading alternatives app store for android phones
8. F-droid
For a more open way to deal with applications, perhaps the best option is F-droid. The whole site and application store are controlled by volunteers and depend on gifts. It just permits free applications and has a strategy of not pushing applications that incorporate paid additional items or adverts.
Greatest Advantage: With a solid client base and positively no expenses there isn't anything to lose by transferring your application to this store and testing out its fame.
Use F-droid – a top best alternative android app store
9. GetJar
This application store effectively urges its engineers to utilize their freemium model which includes adverts and in-application money. GetJar Gold is one of the biggest virtual monetary standards being used and is accessible to a large number of clients. Because of its payment model many top mobile app development company upload their app on GetJar to see a positive response from the audience.
Greatest Advantages: 30 million clients and an incredible suggestion administration that considers speedy disclosure of new applications.
Download GetJar
As a leading mobile app development company we have been certain about every project's success. There are many amazing apps in the world but no one knows about them as they are lost in the queue of top mobile apps on the play store. If you do not want this for your app then read factors impacting your app store ranking and improve where you have been wrong.

Choosing the best alternative Android market may seem to be a tough task. Every store has its pros and cons. You can find a free app store for Android or the one that charges a fee, some of them very specific, others vice versa very popular and highly competitive. None of them can Google Play Store as they must be seen as an additional channel to drive more downloads.
A few years ago there were a limited number of app stores to download the mobile apps. But with the evolution of the internet now we have many app stores apart from the ones that we have listed in the blog. So. Here we have the ultimate list of top mobile app stores which also have thousands of apps to download.
(Visited 6,047 times, 5 visits today)