8 Ways How Small Businesses Can Succeed Using Salesforce Services?
Salesforce is ubiquitous, it exponentially helps businesses with management, marketing, human resource, production, sales and analytics. It helps startups, small and medium businesses to achieve their goals. 
Every business is built with a vision to succeed and Salesforce helps them in this journey by streamlining and automating several business processes for the ultimate efficiency. Being a CRM platform, Salesforce not only helps you keep your retain your clients but also attract new leads through effective marketing, sales and analytical techniques.
Quick Benefits of Salesforce:
Efficient target marketing
Effective communication and engagement with the customers through CRM tools.
Sleek sales processes
Articulating company's performance through analytical software
Tracking consumer behaviour or other insightful patterns from huge databases through AI.
Integration Of All The Departments In The Company
Smart App Development
Cloud Services to help you scale your business.
Any type and size of business can benefit significantly from Salesforce. Whether it's a startup, small, medium or large-scale business. As every business is closely related to marketing, management, production/supply, customer management and employee management – Salesforce helps you ease your daily business processes. All you need to do is get your solutions ready by a reliable salesforce development company. You can utilize salesforce tools at your convenience with custom development by salesforce developers.
This write-up talks abundantly about how salesforce is transforming the ways startups and small businesses operate.
How Is Salesforce Helping Startups And Small Businesses?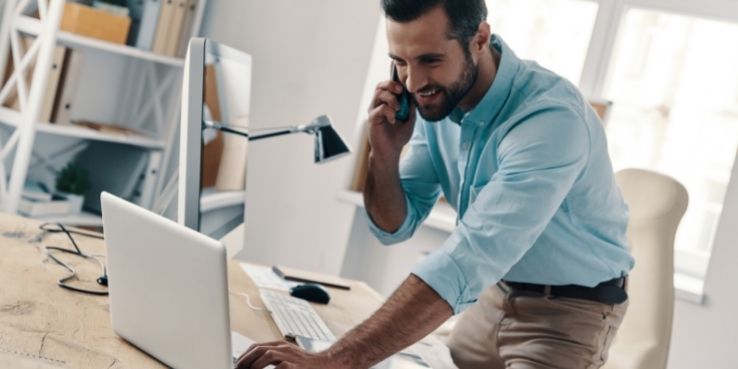 Client Satisfaction 
Spontaneous query handling by accessing information "on the spot". 
The main lead to success is "knowing your clients". Knowing your clients will help you have relevant communication with them, engage them through relevant marketing techniques, solve queries effectively and give them future recommendations. With this, a client knows his purchase and time has been valued by the business. Salesforce CRM helps front-end executives with real-time information of clients' prior interactions (from multiple sales/marketing channels) with the company based on which they can communicate and assist the client well. This spontaneity helps a business come out as a reliable and trustworthy brand in the market.
Focusing On High-Quality Leads
Convert huge data into meaningful charts, numbers and graphs to effectively track your performance.
With Salesforce Analytical tools companies can track their performance by quickly analyzing huge data (in the form of charts, numbers and graphs) that is derived from ad campaigns, marketing campaigns, email marketing, social media and other channels. With the instant articulation of data, the marketing and sales department can easily come to know which channel is more profitable, and where efforts are to be given. Not only this, the salesforce analytical tool helps you know the likes and dislikes of your current consumer base helping you build a likeable brand persona.
Predicting Scope Based On Data 
Salesforce AI helps you predict marketing strategies based on current trends.
By equipping a platform with AI Superpowers, businesses can come to know how successful brands are interacting with their clients which in turn answers "what customers want". Based on the current trends in the market, Salesforce Einstein helps marketers make informed marketing predictions helping them visualize the outcomes effectively. AI-powered salesforce helps businesses take even big decisions that are focused on the customer, marketing and sales.
Automating Marketing Campaigns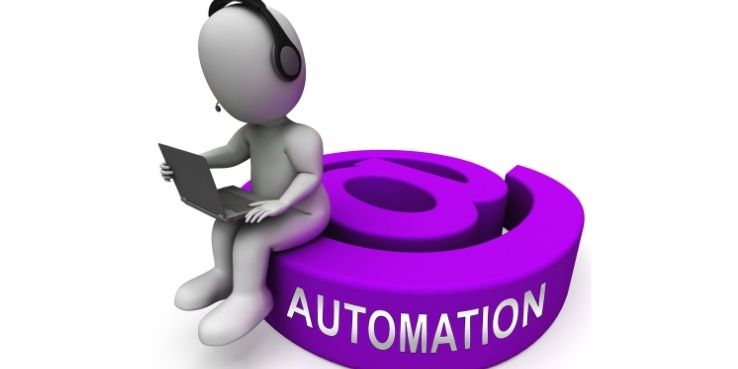 Constant communication increases the chances of conversions thus driving sales. 
Salesforce marketing cloud helps you communicate the right information at the right time to the right potential customer. It helps you automate monotonous marketing communication through multiple channels like mobile, email, website, social media, etc. There is a pre-determined workflow according to which relevant messages are sent to the customers at a particular time of the day. The Salesforce marketing cloud helps businesses interact with the customer on various stages of the marketing funnel, keeping them interested in products and services.
Providing Personalized User-Experience 
With Salesforce, it is easy to give personalized purchase experiences to 10..100…or 1,00,000 customers at the same time.
Generic conversations and experiences are tedious. It is important to let customers know you value them through personalized experiences. Help customers find what they need by giving relevant suggestions and recommendations based on their previous purchases. Specifically for an e-commerce brand, recognizing your customers' needs and preferences is important to keep them engaged with your website/application. Salesforce automation, analytics and AI altogether can help deliver a personalized customer experience.
Building Tech-Equipped Applications
Salesforce helps you build smart and technologically sound applications.  
Salesforce App Cloud helps businesses build their customized tech-integrated applications to meet various business goals. In this competitive era, it is through full-fledged app development that you can grow in the market. With the utilities of Salesforce and the expertise of the salesforce developer, you can come up with your own business application to serve your clients better than before.
Building Different Communities 
Build a customer community and troubleshoot all your customer problems all on a single platform. 
What is the easiest way to manage queries from multiple platforms? It is to manage them at a single location at Salesforce community cloud. With salesforce, it is possible to create a customer community where you can answer queries from social media, websites, apps and several other platforms.
Being a startup or a small business you cannot risk a negative impression by letting problems be exposed on public social media platforms like Facebook or Twitter. With community cloud, you can come up with a secure platform to handle queries effectively and on a personal level. Similarly, you can build suppliers, vendors, employees, business partners communities as well.
Stand-Up On Client's Expectations
With salesforce tools and utilities, it is easier to track & satisfy customer needs and demands.
Salesforce is a boon for startups, small and medium businesses that are working hard to stand on their clients' expectations. It is indeed a fact that the availability of options has made people impatient and judgemental keeping businesses under threat of losing their clients. The only way to attract and retain your clients is to offer amazing customer experiences, sleek shopping processes and personalized sales and marketing experiences.
Salesforce Development For Your Business – Conclusion
Vervelogic is an affluent salesforce development company assisting domestic and overseas businesses with complete salesforce integration, customization and consulting services. With the full-fledged team of salesforce developers, we create customized solutions for businesses belonging to any industry. Reach out to our experts with any query related to Salesforce development, customization or integration. Contact us directly on Whatsapp, phone or email or click on "enquire now", we are a few clicks away from you.
(Visited 77 times, 1 visits today)