Top 9 Salesforce Products To Revolutionize Your Business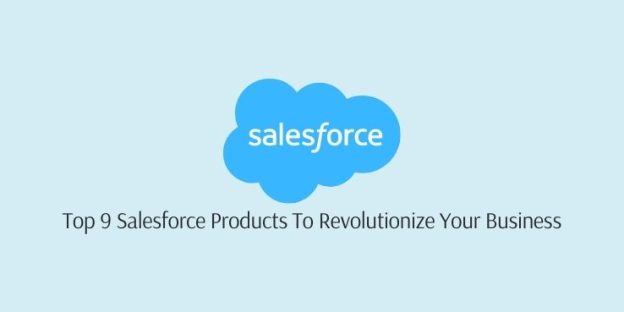 Salesforce believes in integrating all the departments of a company as "one".
Marketing to sales, production, human resource, customer service and logistics, these departments together become the strength of a company. Salesforce streamlines these departments to process real-time information. Isn't it a futuristic technology?
A cloud-based SaaS (software as a service) platform, Salesforce simplifies work, allows remote progress, prioritizes quality, accuracy and speed. It is the world's leading cloud-based CRM solution that bridges the gap between businesses and customers and improves user experience. Salesforce is indeed a "TOTAL" for any business.
Inspired by the current demand for custom salesforce development, the article holds information on Salesforce products that help businesses succeed in this cut-throat market competition. But, before diving into the products, one must know what kind of platform is Salesforce? Also, get inspired by the origin of Salesforce.
Also read: Top Salesforce Trends Worth Waiting For… (2022)
What Is SaaS?
SaaS or Software as a Service helps businesses subscribe to cloud-based software to perform several tasks over the internet. All one needs is the internet, a login credential and a device to start working on the internet. SaaS platforms have eliminated the need to develop dedicated software, right from the scratch. SaaS platforms are the best when it comes to the scalability of a business.
Salesforce As The Best SaaS Platform
Salesforce is one such top-rated SaaS platform that lets businesses use different utilities to achieve different goals. However, you can customize the software with the help of the best salesforce development company and leverage only those utilities that you need for your business. Let's get to the salesforce products that improve business efficiency leading companies on the direct path to success.  Know why Salesforce is the best platform for businesses around all industries.
9 Salesforce Products For The Success Of Your Business
Sales Cloud 
Sales cloud popularly known as Salesforce CRM helps businesses optimize sales cycles via tools to manage quality leads, opportunities and sales. It is one of the top-rated salesforce products targeting mainly the B2B businesses with humongous clientele. The product bridges the gap between the company and its valuable clients, providing a sleek user experience and promoting brand loyalty. Keeping the records of the customers, the Sales cloud makes it easier for businesses to track their purchase behaviour and their change in preferences. Sales Cloud is the highest-grossing product by Salesforce.
Sales Cloud is worthy of being an advanced technology as it incorporates AI-powered reporting tools, Automated Activity Capture, Lead Scoring, Sales cadences and contact & deal management.
Marketing Cloud 
Marketing Cloud by Salesforce is a comprehensive cloud marketing platform. It enables marketers to effectively manage their potential clients on various stages of the marketing funnel. The product also helps marketers to deliver personalized customer journeys to turn them into their lifetime loyal clients. With marketing cloud, you can send a relevant message to just the right customer at the right time. Manually this is impossible with a huge database.
Under the umbrella of marketing cloud, you can avail salesforce peridot (for email marketing and landing page creation), salesforce journey builder, advertising studio, social studio, email studio, mobile studio, and DMP.
Service Cloud
Service Cloud by Salesforce is concerned entirely with the customer service segment of your business. Here the product helps businesses to streamline and automate several stages of customer service. This makes it easier for the company to solve repetitive queries and give personalized customer support via different channels like email, live chat, phone, SMS and Social Media.
Service clouds empower teams to automate workflows and provide self-service solutions to handle queries faster. It comes with service analytics that helps companies to assess agent performance against the capabilities to handle queries.
Integration Cloud (Mulesoft)
The integration cloud by Salesforce helps enterprises to find and access the data from any department anytime and anywhere. With immediate access to real-time information (depicting the complete picture of the customer on various tools), it becomes easier for businesses to deliver connected customer experiences across all channels and touchpoints.
Community Cloud 
As the name suggests, Salesforce allows businesses to make their own communities including their business partners, employees, and customers. Not limited to this, the single product – community cloud helps you connect to the other end i,e, "the facilitators" like vendors, agencies, suppliers and more. Community cloud acts as a single window for communication, collaboration and file-sharing amongst multiple groups/communities with which a business deals.
App Cloud 
Another ace by Salesforce, app cloud allows salesforce developers to develop customized apps serving businesses on different levels. It is well-equipped with an extensive collection of app development tools helping businesses to create customized applications for their growth in the market.
Commerce Cloud 
With e-commerce culture skyrocketing, commerce cloud is here to help B2B and B2C businesses achieve excellence in this domain. The software helps businesses to enhance customer satisfaction through unified and smart buying experiences. It helps in delivering a personalized experience through recommendations, location-based discounts, offers, appreciation notifications, etc. to each customer turning them into your loyal clients as well as advocates of your brand.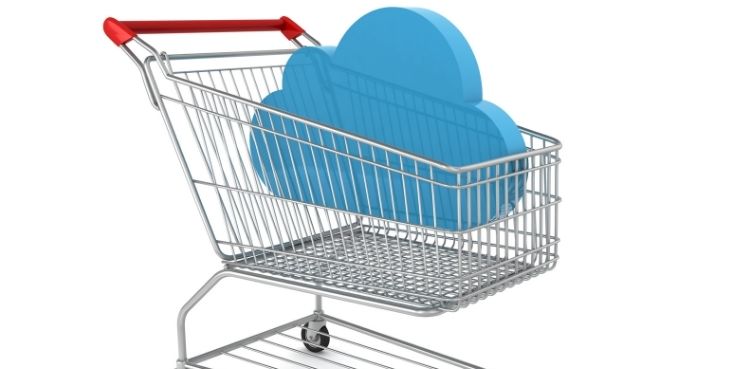 Salesforce Einstien 
AI-powered Salesforce product, Einstein helps businesses to track their huge databases for meaningful patterns more accurately and faster than a human. In this cut-throat competition, it has become more than important to track the progress/fall of any company, especially the marketing and sales department. Getting meaningful insights from the data helps businesses to take mandatory marketing, production or management decisions for the best of the business. Salesforce Einstein helps businesses to automate routine tasks.
Analytics Cloud 
Another efficient salesforce product that helps businesses succeed via meaningful analytics through different channels. With Analytics cloud businesses can access huge unorganized data and convert them into meaningful graphs, charts or practical presentations. This analytical utility clears the picture of a company's progress on different verticals solely based on the available data. The data can be days, months or years or ages old.
Benefit From Salesforce ASAP – Conclusion
Can you picture your company's success with the help of these above-mentioned tools? As said, Salesforce has an advanced solution to all your marketing, sales and managerial issues. This is the reason why this cloud-based utility is booming in 2022.
If you need expert assistance on Salesforce utilities or its implementation to solve your problem then Vervelogic – a reliable Salesforce development company is at your service. It is time for businesses to streamline and automate their business processes through Salesforce. Mention your queries in the comment or contact us directly via Whatsapp or "Request A Quote".
(Visited 82 times, 1 visits today)